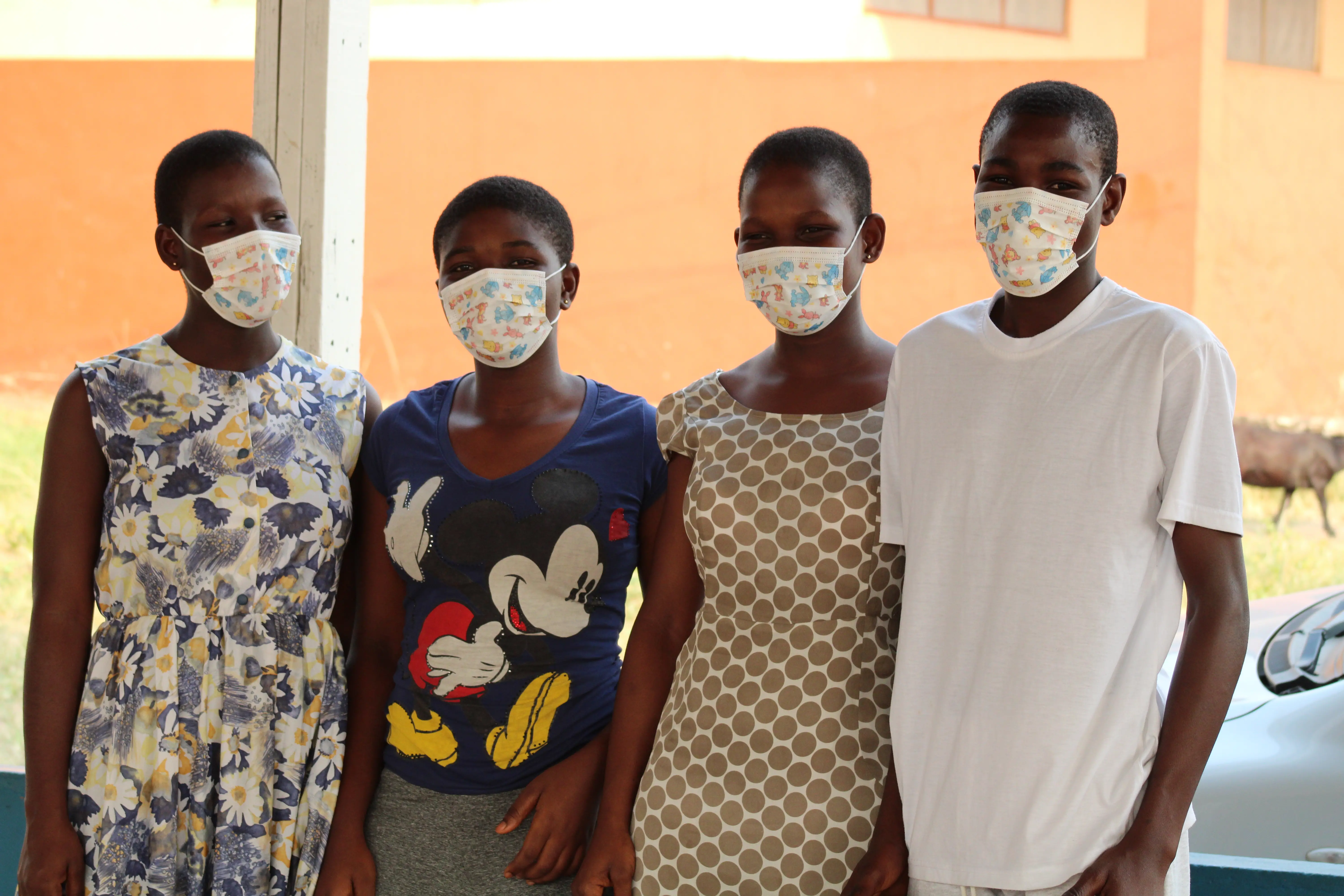 The heat is real in Ghana. From November to April, the country faces its dry season. On an average day, the UV index ranges from from 10 to 12, with the weather being at least 90 degrees Fahrenheit. Running around and working in the sun can be exhausting, but the children at Haven of Hope do it every day.
Located in the Greater Accra Region of Ghana, Haven of Hope is the boarding section of Haven of Hope Academy, where more than two dozen children live. These children, who have entered this form of residential care—a non-family based group setting that includes children's homes, children's villages, and shelters—depend on Haven of Hope to develop to their full potential. 
Learning how to live and develop during a pandemic is one thing the children do every day. This includes learning how to properly physically distance, sanitize, and wear face masks.
I was interested in learning more about the perceptions Ghanians had about the virus, as COVID-19 restrictions were set in place before I arrived—any person entering the country must be fully vaccinated and have a negative COVID-19 result before boarding the plane and after landing at Kotoka International Airport in Accra. 
According to the World Health Organization, there have been over 160,000 confirmed cases of COVID-19 in the country and around 1,400 deaths as of March 2022. Vaccines are slowly rolling out throughout parts of the country—approximately 12 million doses have been given, but only around 4 million people are fully vaccinated. That means only 15.4 percent of the country is fully vaccinated. 
Stephen Kuayi, orphanage operator of Haven of Hope, is part of the 84.6 percent of Ghana's population who has not been vaccinated—at least for now.
"I'm not particularly interested to take the vaccine," Kuayi said. "I'm not willing to take it."
Much of his hesitancy has to do with hearing stories of health complications from other Ghanians who had received the vaccine. He refuses the shot for himself and the children. 
"None of us have taken the vaccine," Kuayi said. "It doesn't prevent you from getting it. It doesn't prevent you from spreading it. It can also give you complications, so it's better to protect myself and them."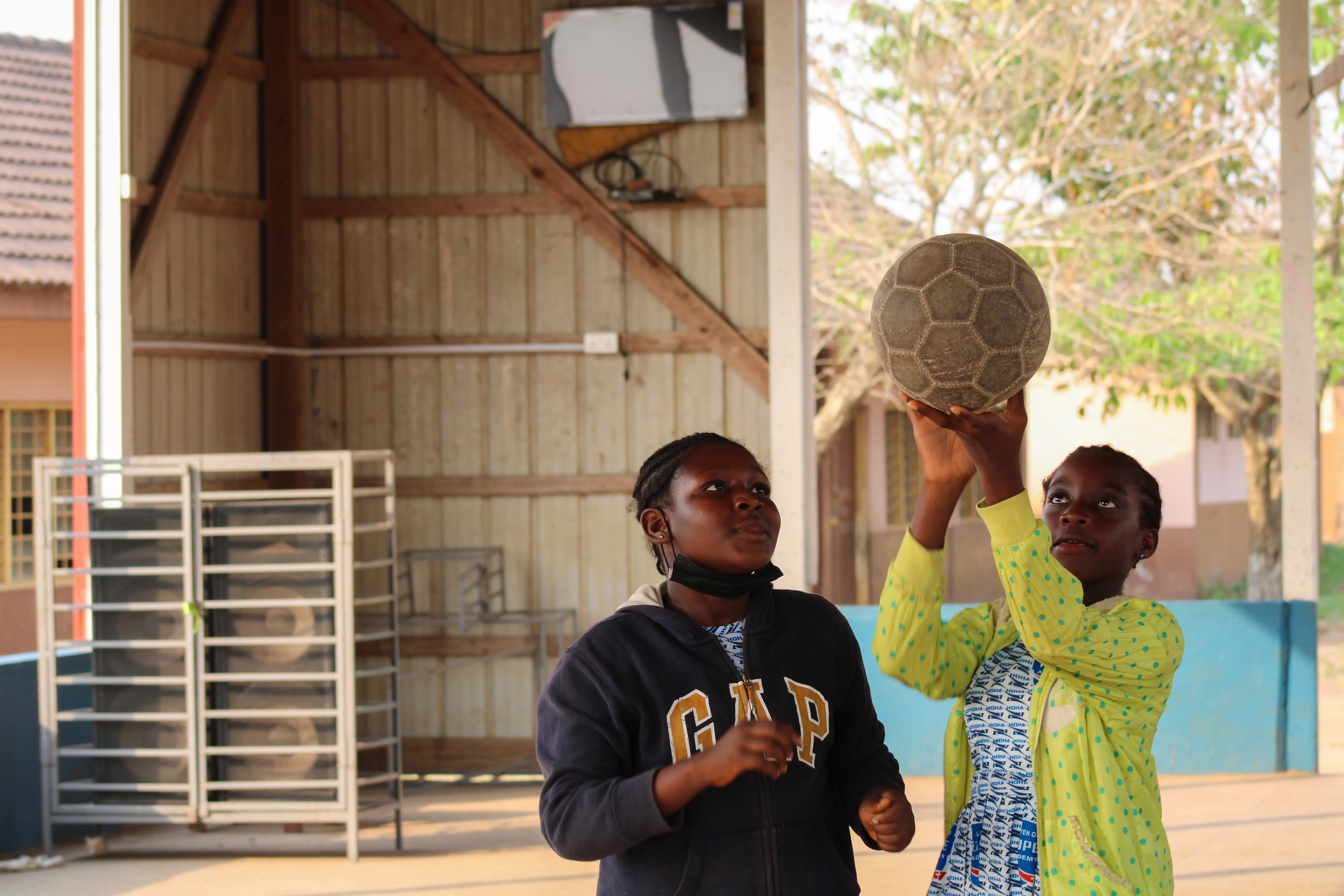 In the meantime, wearing face masks will protect the children, like 15-year-old Dora Kudago. Kudago and other children wear their masks when they are in the classroom and sitting outside, and some are comfortable taking them off when they are playing basketball or just running around.
Though the pandemic has changed the way she lives today, Kudago said what matters the most is that the group of children at Haven of Hope have learned to move forward with the virus.
"When we are together, we are happy to see each other around," Kudago said.  "We like playing together."
Kuayi, who watched Kudago grow up, is just content that he and the rest of the children at the orphanage are still going strong as the pandemic continues.
"The children are feeling okay at the home," Kuayi said. "They realize that they are being taken care of and appreciate it. I feel so grateful for that."
For now, the children will continue to mask up in the heat.
RELATED ISSUES

Children and Youth

COVID-19