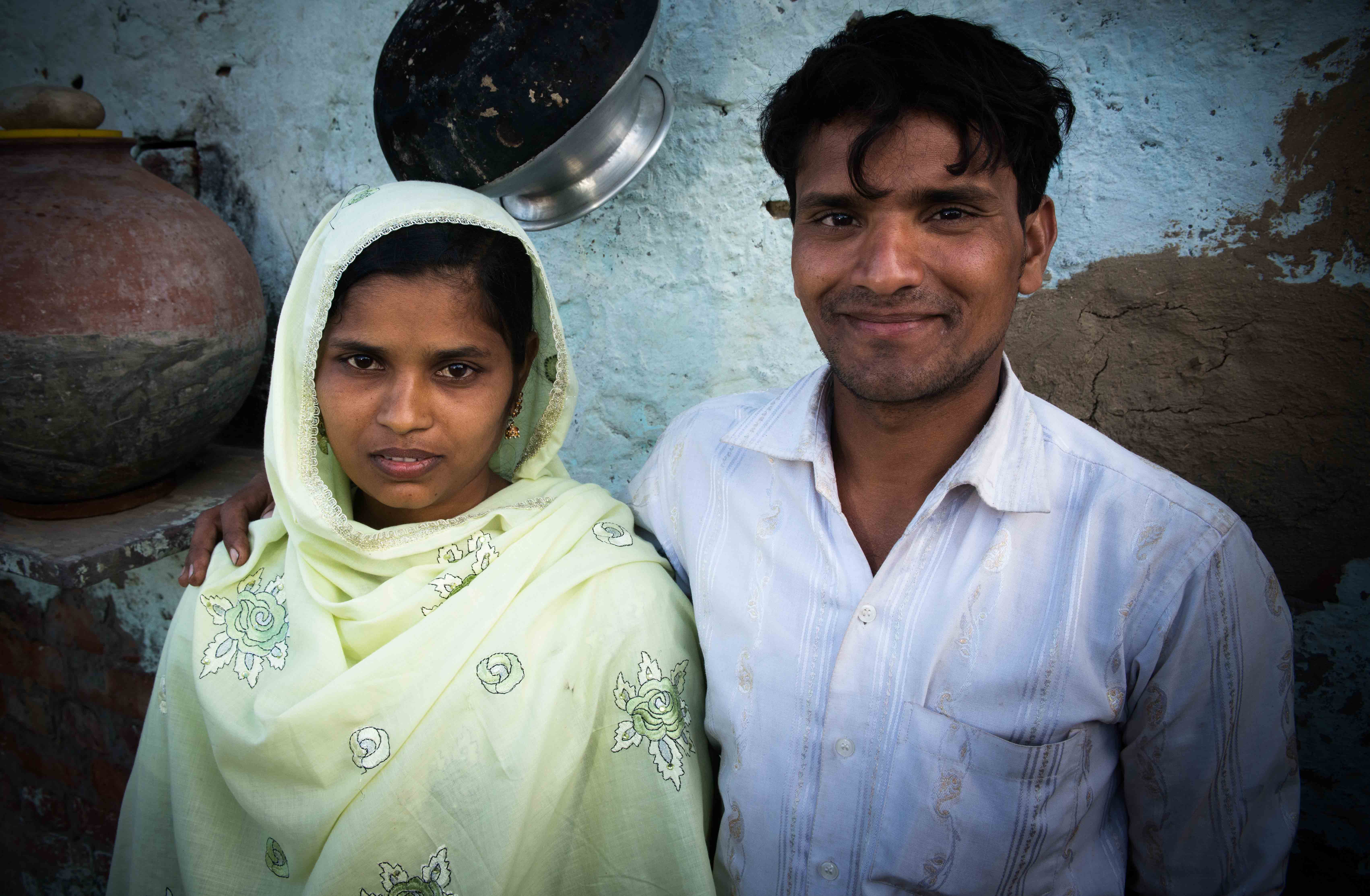 Filming in rural India is always an exercise in crowd control. The mood is one of excitement and curiosity, a welcome change from the village routine.

But this time it was different. Our second visit to the village of Aterna' in an attempt to interview "Paro" women had raised suspicion: What was our interest in these outsiders who normally were looked down upon? Why would we want to talk to them in private?

We weren't welcome anymore.

Yet still, Akhleema and her sister Tasleema wanted to talk to us. In our first meeting they already had hinted at how difficult their lives were in Haryana, where they had been trafficked to from their original home in Kolkata, more than 1000 miles away.

We decided to set up the meeting outside the village. Goshia Khan, a local activist for Empower People, arranged for the sisters to come to her son's house, which lies somewhat removed, shielded from the main road by fields with winter grain. There were only three houses around, and Goshia's son easily controlled the curious kids.

Akhleema and Tasleema were excited to see us again. To our surprise, their husbands who bought them (and who are brothers, too) also agreed to come.

We decided to interview them separately from the women. We explained that we are here to understand the village life, especially the situation of couples with Paro women. How are they treated? Why did they decide to buy a woman from afar? What about the alleged mistreatment and abuse?

To our surprise, the men talked very openly about how hard it is to find a woman if you are at the bottom of the social ladder; how each of them paid one lakh rupees (about $2,000) to traffickers to find them a suitable bride. How they have been conned and how sobering the whole experience was.

What they did not admit is how badly they treated their wives. When we later confronted the sisters, telling them how their husbands insisted that they treated them well, their rage was tangible. Again and again they recounted episodes of beatings and abuse; they detailed how little the men cared about them and how they are only used for hard labor.

When we took pictures of the couples, it became clear how difficult the situation was: for the cameras, the husbands wanted to embrace their wives, an awkward gesture, that was promptly rejected by the sisters.

Akhleema and Tasleema only looked joyful when embracing each other.
RELATED ISSUES