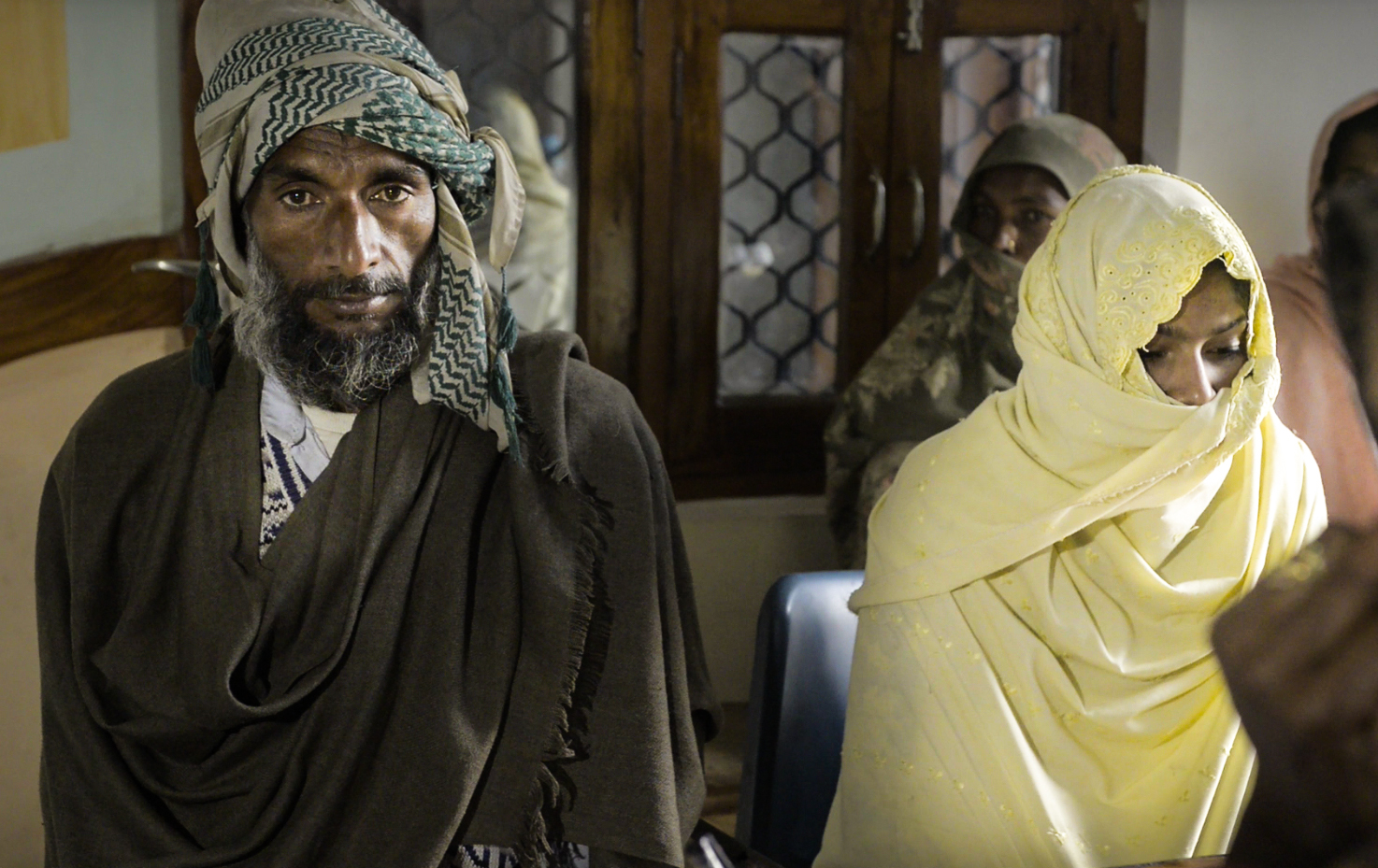 Within an hour of our arrival in the Mewat office of Empower People, Shafiq and his local co-worker Goshia Khan introduce us to Sultana and her father, who sit shyly in a corner.

Only here, in northern India, is their story of violence and injustice so common that just a few take notice.

On June 28, 2012, Sultana was abducted by the sarpanch of her village, the elected head of the local government, and gang-raped by him, his nephew and two other men. Sultana's family was searching for her for two days until they got a call from one of the rapists.

"Come and pick up your daughter," they allegedly said. They didn't even bother to hide the crime.

Today, more than half a year after the rape, Sultana, who was 15 at the time of the assault, still shivers and tries to avoid eye-contact when talking about the crime that has "ruined my life forever," as she says. But Sultana and her father have chosen to take up the fight against the sarpanch.

It is a battle between a day laborer and his daughter against a powerful man and his relatives who see themselves above the law.

When they chose to fight the injustice, Sultana's family was chased out of the village and forced into hiding. They have no money, no support – just Shafiq and his team, who assist in Sultana's legal battle. The police are reluctant to cooperate, maybe because they were bribed, maybe because they are afraid of the wrath of the village elders.

The interview with Sultana and her father is difficult because the sense of helplessness and injustice is so tangible. But courage is in their voices, in their gestures.

"I do this not only for my daughter, but for all the daughters of India," says the illiterate father, who estimates his age at 35.

Shafiq says it is very hard to fight the system if you do not have the means to bribe the police and judiciary – if you want to get justice by merely following the law.

Given the massive failures in India's legal system, Shafiq says it is key to involve the fourth pillar of democracy, the press. The activist knows how to take advantage of the uproar after the Delhi rape case. Now is the time, he says, to go on Facebook and Twitter, to convince reporters to put these stories into their papers.

The next day, he proudly shows us an article the was published in The Hindu.

It's a first step to push the men, who see themselves outside the reach of the law, into the public. Attention is what they want to avoid at all costs because it taints their skewed sense of honor.
RELATED ISSUES