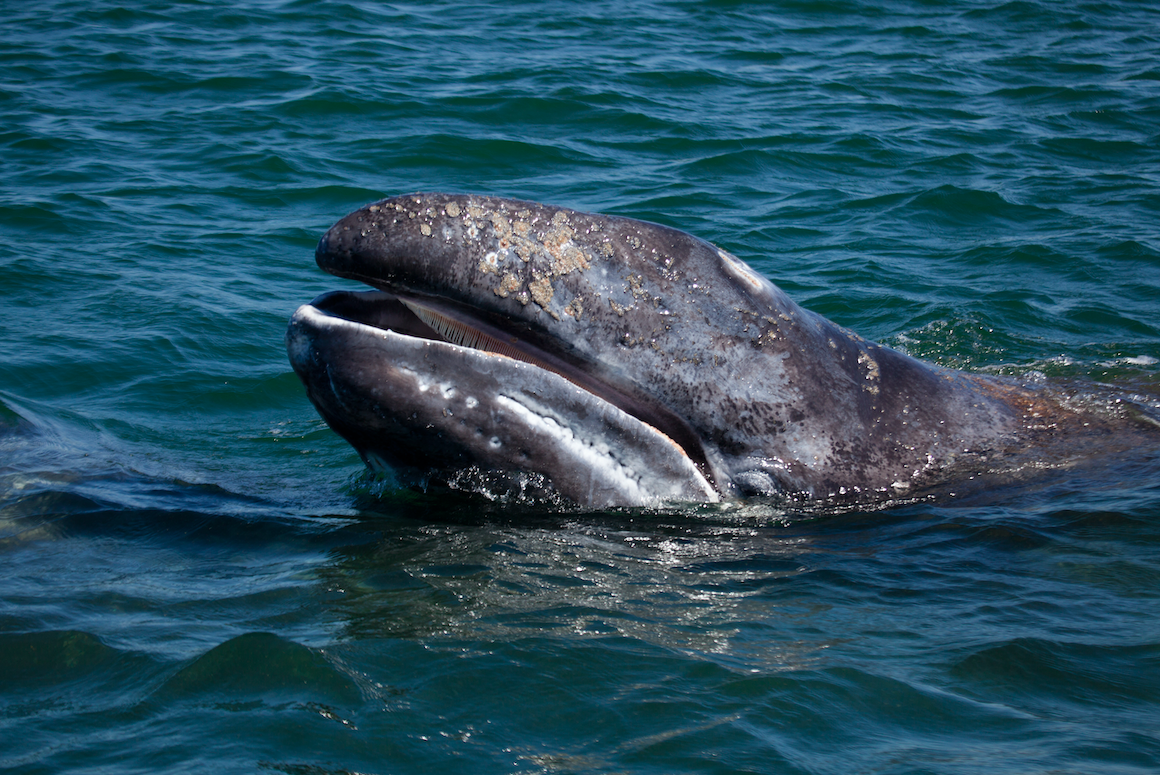 A mystery is unfolding along the beaches of the West Coast. Over the first five months of 2020, 111 gray whales have washed ashore along their annual migration route, far outnumbering the average of 29 deaths per year recorded between 2001 and 2018. Yet COVID-19 has left scientists largely unable to investigate this disturbing trend.
Writing for The New York Times' "California Today" column, 2020 Reporting Fellow Michaela Vatcheva examines how the pandemic has crippled marine scientists' ability to perform whale autopsies, known as "necropsies." Dr. Frances Gulland, a former senior scientist at Sausalito's Marine Mammal Center, tells Vatcheva how social distancing slows their work, costing critical time as whales' organs liquefy: "Trying to roll something as heavy as a whale head with four people is very difficult."
Gulland further elaborates to Vatcheva: "We have climate change in the Arctic […] We have animals moving between Mexico, the U.S., Canada. We have Covid. We have big, large decomposing things that are difficult to handle […] This is a big ecological mystery, and it's incredibly difficult to tease out because of all these factors."
Vatcheva is our 2020 Reporting Fellow from the University of California Berkeley Graduate School of Journalism. She is a Turkish-Bulgarian-American documentary filmmaker who is passionate about reporting issues including forced migration, gender equity, and ocean health. Vatcheva has been covering aging undocumented populations in California as a researcher for the Investigative Reporting Program (IRP). IRP is a UC Berkeley nonprofit newsroom and investigative organization collaborating with The New York Times to help report on issues in California.
To read the full story, visit The New York Times.