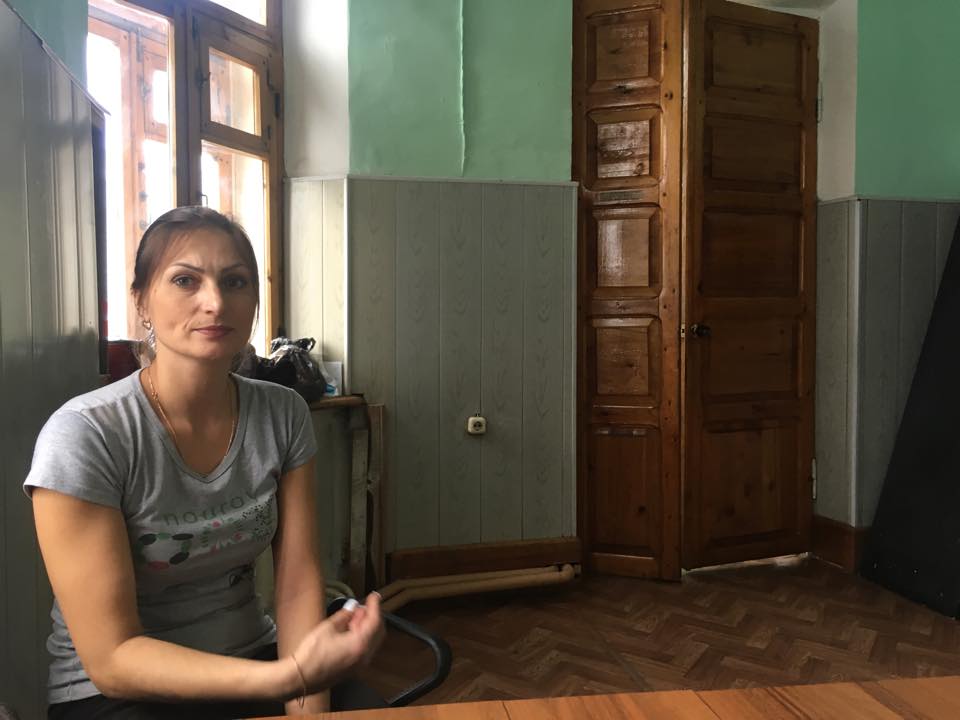 IRKUTSK, Russia—The door to the help center for drug addicts flew wide open and Christina stormed in. Her jaw was shifted to the right, her eyes rolled from side to side, her facial muscles, arms and shoulders were twitching. She squeezed a plastic bottle with green tea soft drink and took a few rushed sips amid what appeared to be spasms.
The center's social workers had seen 19-year-old Christina in that condition before. The young unemployed woman was a regular user of drugs called "salts" in Russia, a genre of narcotic known in the United States as "bath salts," or "psychoactive bath salts," PABS for short.
Earlier this decade there were a spate of sensational stories in America about these designer drugs—designed, that is, to circumvent legal restrictions. In the U.S. they have been sold on the internet, in head shops, even in convenience stores, although the key ingredients—MDPV (also known as 3,4-Methylenedioxypyrovalerone) and/or mephedrone—have been illegal since 2010.
They can cause agitation, hallucinations, psychosis, suicidal thoughts, and heart attacks. But their abuse in the U.S. pales compared to the opioid epidemic, which includes heroin and especially oxycodone-based prescription drugs. In Russia, heroin is a plague as well, but the newer epidemic is "salts."
They can be swallowed, smoked, or snorted, but, as with other drugs, the most dramatic impact comes when you inject them, and more and more Russians, especially women like Christina, are seeking their narcotic escape into euphoria and addiction through a needle. Ironically, many believed at first that salts were somehow safer than heroin, and now they face tragic consequences.
Earlier this month Christina took a free HIV test at the Navigator nongovernmental center assisting addicts and it came back positive. The news did not surprise Christina. She is a fatalist. She knows she is a statistic. There are hundreds of thousands of salts users in Russia, and almost a million victims of the country's HIV/AIDS epidemic.
The drug spans all ages and is used by men as well, but women appear to be particularly vulnerable. It is found throughout the country. Even school children purchase salts on the internet. 
The Daily Beast spoke with five local women drug users here in Irkutsk, one of major cities in Siberia. All admitted they are infected with HIV and Hepatitis C. But far from deterring their addiction, their diseases become a further reason for it. Therapists note that addicted women often feel lost, trapped in their sick bodies, without anybody to share their fears. Drugs intensify the usual issues many Russian women experience: loneliness, domestic violence, and social indifference to their plight.
Last year Russia's State Duma, or parliament, discussed a bill that would allow the prosecution of drug users. Not many in Russia would object if the bill passed. Earlier this year 78 percent of Russians said they wanted to see drug users in prison, according to VTSIOM, Russian Public Opinion Research Center.
Here in Irkutsk women addicted to salts hang out around the city market. To buy a dose, which costs less than $10, some make money as sex workers at local salons offering intimate services; others distribute drugs or hope to get a share from a friend. A common joke goes, "There is as much salts in Siberia as snow."
STARING AT A corner of the room, as if she saw somebody suspicious there, Christina made an announcement about her older brother: "The diapers you gave me the other day are not needed, he died." Both siblings were using salts, which they had bought using the Telegram messenger app; both had HIV, both were unemployed.
Christina's own life did not seem to matter much to her. When The Daily Beast asked her about her plan for the future, for HIV treatment, she just waved her hand—not important. All Christina asked for from social workers was a bunch of clean hypodermic needles to shoot more salts.
"We need an army of social workers to help these women living on drugs, living with HIV, in fear, without a chance to find a job," Aleksei Trutnev, the head of Navigator told The Daily Beast. "There is no special rehabilitation center for women in Irkutsk; ideally, we would like to see a place where women could socialize, feel needed, feel helped and not abandoned."
Prison helped 34-year-old Marina Bashkova to finally quit drugs, after 15 years using almost two grams of heroin a day and salts, she wasn't sure how much. On one of her recent sober days, Bashkova found a piece of paper with an Orthodox mother's prayer printed on it, worn out from being folded many times.
"My poor mother, my court charges for selling drugs, my four prison terms, my life on the edge nearly drove her into a grave," she told The Daily Beast.
Bashkova could not remember how she got pregnant, how she was diagnosed with HIV. "Only now, looking at my record, I realize that I must have been to the AIDS center before and received some treatment," she said looking at her hands. Luckily her baby son was born without HIV.
"We often deal with women alcoholics or drug users who refuse to receive HIV treatment even during their pregnancy or give HIV treatment to their HIV positive babies," Yulia Plotnikova, the head doctor of Irkutsk AIDS Center told The Daily Beast. Recently Plotnikova spoke at Irkutsk court as an expert to oblige a mother, an HIV "dissident" who puts faith in quacks claiming the HIV epidemic is fake news, to give her child proper treatment. "That was our first victory in court," said Plotnikova.
Currently straight, working three jobs as a cleaner, and hopeful to start a new life, Bashkova says her 15 years "on a needle" were not really life but one long-lasting desire to shoot, starting as soon as she woke up. Bashkova rolled up her sleeves showing the scars that cover her arms. She said she could be an example for girls and women, who still go to get their doses at "zakladki," a slang word for a secret place where drug dealers leave drugs for those who see no meaning in life without salts and heroine.
Loneliness, social insecurity, lack of education and state support were to blame for her troubled life, she said. She was a single child of a single mother in a Siberian city where injecting drugs was popular among teens: "If not for the last three-year-long prison term without drugs, I would have been dead now." Bashkova was diagnosed with HIV and Hepatitis C more than five years ago but she still has not received, or indeed allowed herself, any proper treatment.
TURN ON ANY mainstream television channels and you will hear about Ukraine news, the war in Syria, about Russian-U.S. relations—but almost never about the drugs called salts, which are killing Russians all across the country.
The founder of the Spaso-Preobrazhensky rehabilitation center in the Stavropol region in the southwest, Nikolai Novopashin, who is also a member of the ruling United Russia party, says that most of the 360 patients currently staying at his center are addicted to salts. A month's stay at the center costs $478, which is expensive for an average Russian family, he said.
"As a local deputy, I sent several requests to the Duma asking to ban this deadly drug, which kills people after two or three years using it," Novopashin told The Daily Beast. But salts are tricky to ban since producers constantly change the formula.
"There are no official statistics on how many Russians are suffering from the salts disaster, since the addicts die of heart problems, of cancer and other diseases [which are listed as causes of death]," Novopashin said. "But I can tell you, that today salts kill Russians all over the country."
Russia has very few specialized rehabilitation centers for women addicted to drugs. One of them, "A Healthy Generation of Caucasus" is in Yessentuki, a town famous for its beautiful mountains and natural mineral water. The center provides psychological help for women drug addicts from all corners of Russia.
"It is much harder to motivate women for treatment and rehabilitation than men addicted to drugs," Yelena Polianskaya, the head of the center, told The Daily Beast. Salts strongly affect women's health, disrupt menstrual cycles, cause women to stop eating, and lead to dramatic weight loss. The addicts themselves, and people around them, may not understand just how serious the problem is.
"Parents often ask us if after six months at our center their daughters would still feel close to the family," as if the problem would be separation, says Polianskaya. "Their main worry should be their daughters' recovery."
This year 46.1 percent of all Russia's new HIV cases were linked to drug use, but authorities prefer to avoid talking about the issue. As Alexei Trutnev at the Navigator center told The Daily Beast, "It is not possible to have a serious war on drugs, on salts, without reforming our entire political system."