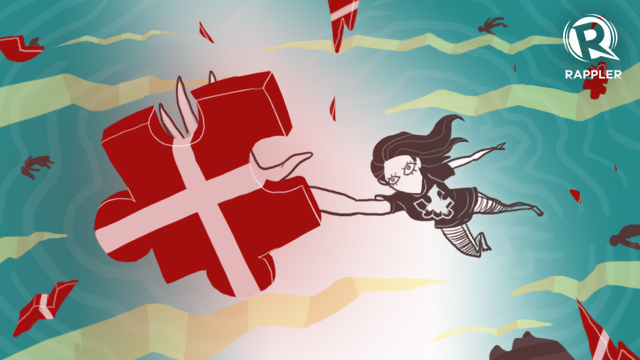 COPENHAGEN– Looking back, having her heart broken was a good thing.

At 26, May Arnaldo's relationship with her boyfriend of 8 years ended. It was sudden, it was devastating and it threw her original life plans off track.

It did not occur to her that the best cure for heartbreak might be a new country, but when her friend encouraged her to try being an au pair in Denmark, Arnaldo found herself asking only one question: "Why not?"

Arnaldo took a leave of absence–from her job as a senior data analyst and from law school–and packed her bags for Denmark.

She was uprooting herself from everything that was familiar, but was convinced that moving away would be the first step in moving on.

Second home

As an au pair, Arnaldo's job was to look after 3-year-old twin boys, 5 hours a day from Monday to Friday. The rest of the time Arnaldo had time to herself; she took language classes and immersed herself in the culture of her host country.

In a way, there were many aspects of the Philippines that were transported to the land of the Vikings.

There was a strong community of other Filipino au pairs who gathered every weekend, traveling around Copenhagen or shopping for pre-loved clothes and knickknacks at Loppemarked, the Danish version of the "ukay-ukay".

Arnaldo spent most of her weekends with the Church group, volunteering in the multimedia department. "I was always at events taking pictures, preparing audio-visual presentations. In between, I traveled to other European countries. My motto was: "work hard, play hard!"

The older Filipino women who had earlier settled in Denmark, the close legion of titas, regularly organized parties and gatherings. Against the more sedate celebrations in Europe, special holidays like Christmas were celebrated with Filipino style flair and revelry.

Denmark suited Arnaldo, it was a place she could envision herself staying in. She had always wanted to study abroad and so she thought, why not study in Denmark?

Her host family was very supportive of her plans to pursue higher education at the end of her two-year contract with them and fortunately enough, Arnaldo had the foresight to set aside a portion of her monthly au pair allowance as savings.

To apply for a student visa, she would be required to show she had the capacity to support herself financially during her studies. To save on accommodations, she shared a flat with another Filipino who was also studying and she worked and studied at the same time.

"I was in school from 9 am to 2 pm. I'd rest a little bit, study and then work from 5 pm to 12 midnight," she narrated.

She learned all sorts of ways to be resourceful and cut corners on spending. During weekend gatherings with the Filipino community, she shed off the perfunctory embarrassment and asked if she could take home the leftovers.

"I was really embarrassed at first but I made myself thick-faced. It would mean saving time because I wouldn't have to cook and save money because I wouldn't have to buy food. If I didn't ask, I would have to stick to my 'budget' diet of hotdogs and egg," said Arnaldo, laughing at the memory of her wrapping up food in tin foil bundles.

She had to to pay for her first year of school, but the following year, she qualified for a scholarship. "It was such a relief to get the scholarship. Now, I could concentrate on studying."

Giving back

Arnaldo's scholarship freed up time for other things important to her, like giving back to the people who helped her out.

On weekends, she volunteers at Cafe Cadeau which serves as both a drop-in center for au pairs who need counseling or assistance. It also serves as a venue for gatherings of the Filipino community.

She applies skills she learned in school studying Multimedia Design and Communication and designs posters for Cafe Cadeau events and Filipino celebrations. She shares her own tipid tips (save money tips) so other au pairs who want to pursue higher education can save up for school.

Arnaldo, now 33, is set to graduate this December with a bachelor's degree in Business Economics and Information Technology at the Copenhagen School of Design and Technology.

Last year, Denmark officially became her home when she was granted permanent residency status.

It was heartbreak that brought Arnaldo to Denmark 7 years ago. Life did not go as planned back then so Arnaldo set out to make new plans for herself and is now coming out on top.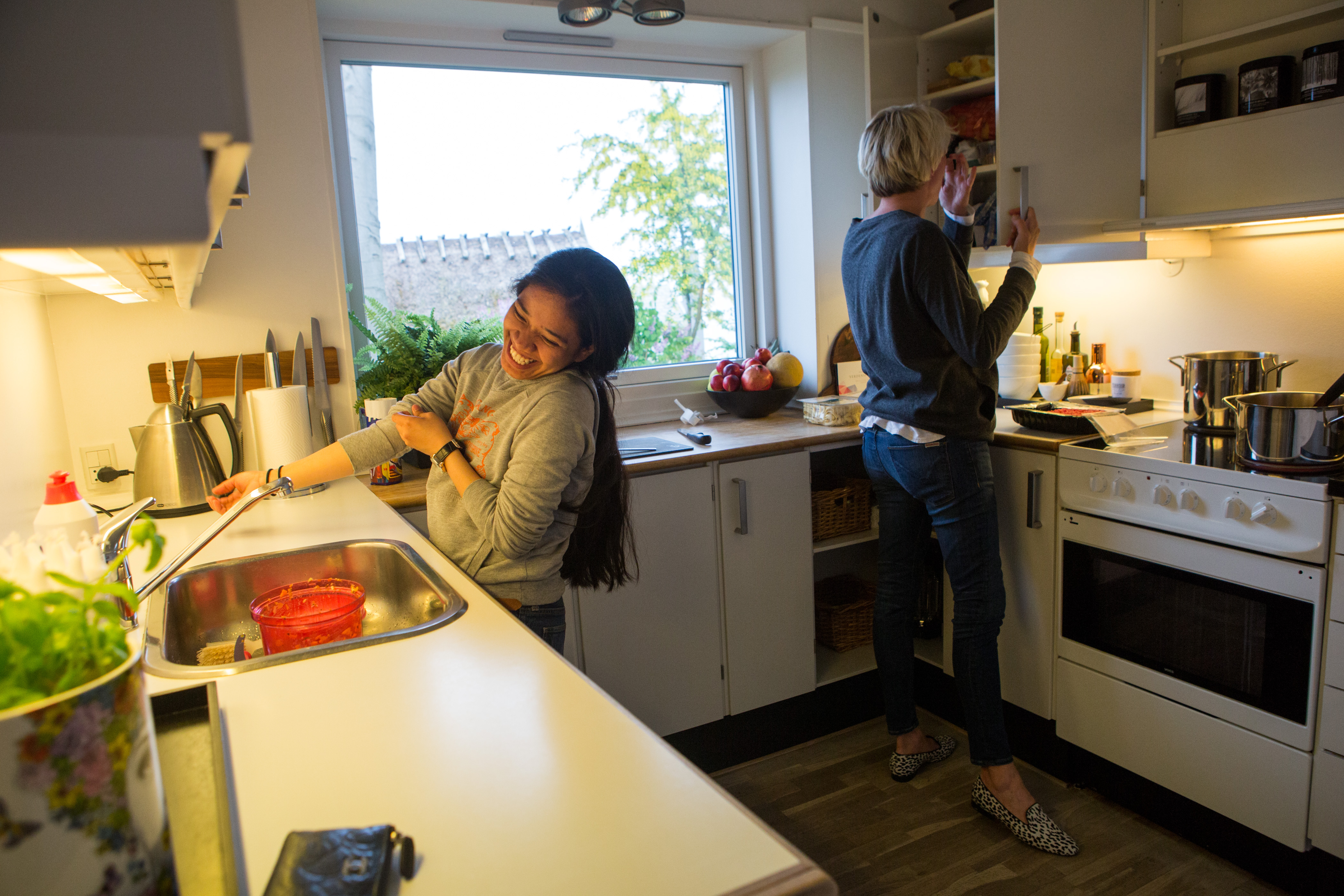 Writer Ana P. Santos and documentary photographer Allison Shelley traveled to Denmark for their...
RELATED ISSUES

Issue
Migration and Refugees
Migration and Refugees

Women