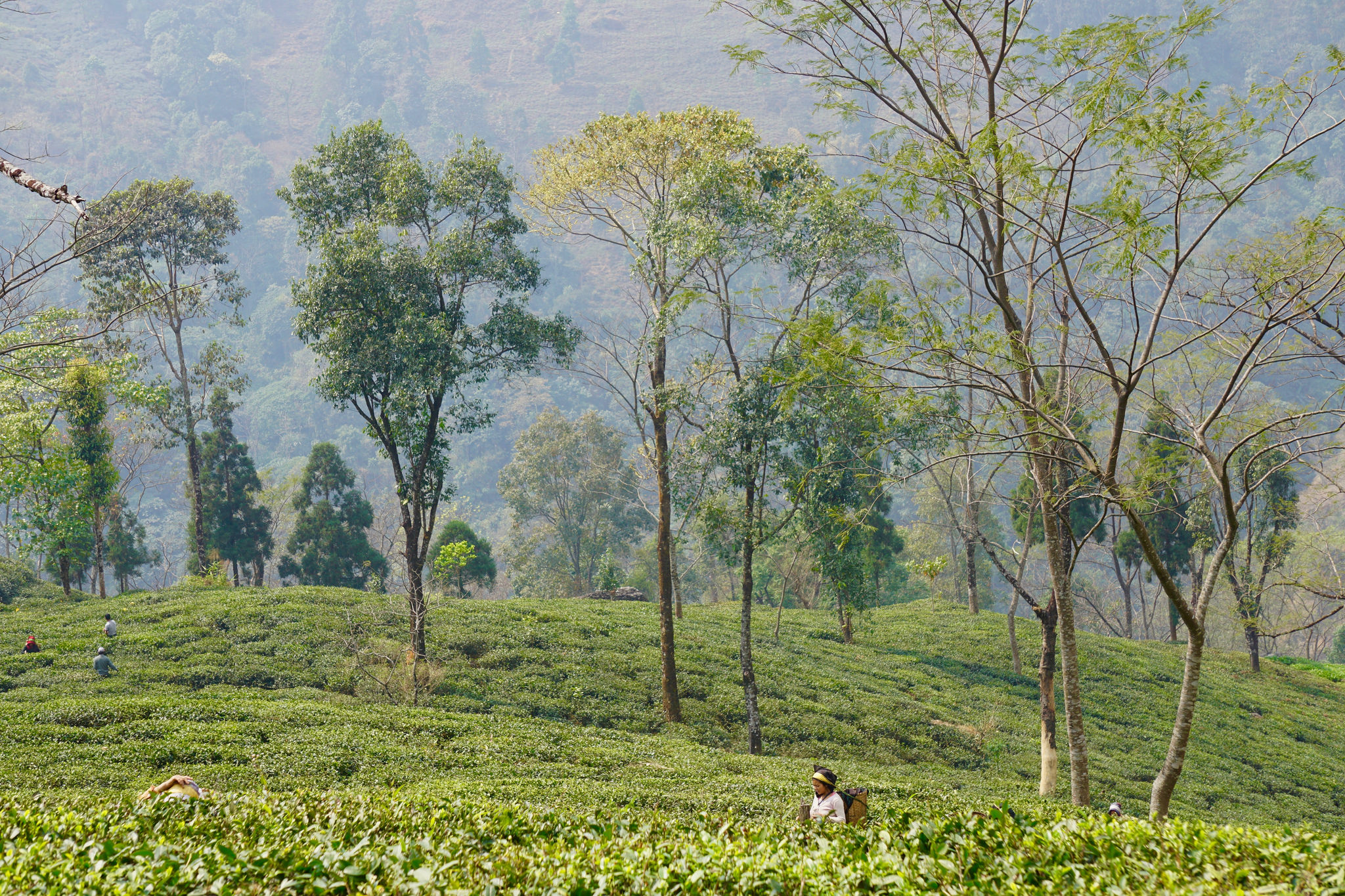 DARJEELING, India — At Jungpana, a remote tea estate in Darjeeling, India's famous tea growing region, two dozen women gingerly move through the fields and quickly pluck the "two leaves and a bud" that make up the harvested tea leaf.
It's a timeless scene in the region's tradition-bound tea industry. The pickers in the fields are mostly women. The managers in the estate's production facilities, where tea is processed and packaged, are all men.
Except Lassi Tamang.
Tamang is a rising star in India's tea industry. She's the first woman factory manager at the Jungpana Tea Estate — and one of the first in all of Darjeeling. She's part of a new wave of talent on the tea estates: college-educated managers who have bypassed the typical path of family connections into the industry. And she's part of a change in one of India's most conservative industries, which is finally starting to give women a chance to prove themselves outside of their traditional roles.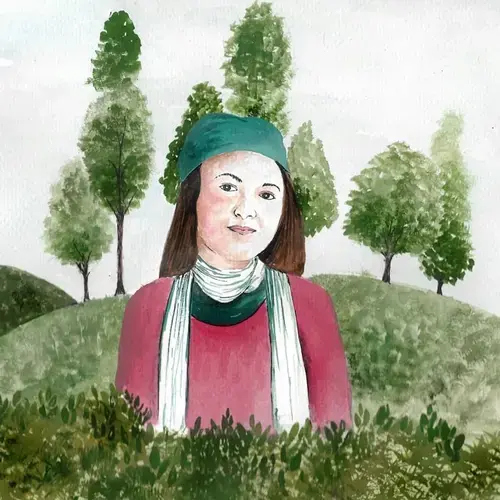 "Tamang's story is so unique," says Gopal Upadhayay, chief procurement officer at Teabox, an e-commerce company that buys tea directly from Darjeeling's tea estates. "It's so rare that we get to meet women working on the production side, and that too in Darjeeling of all places."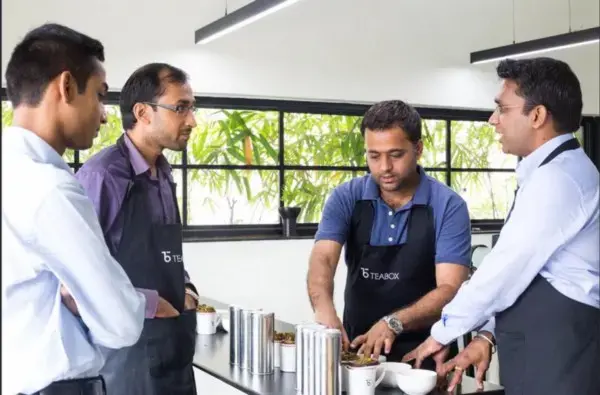 Disrupting Darjeeling's processes is a bit taboo. Teabox has highlighted Tamang's story in their marketing and on their website. Backed by Accel Partners, Ratan Tata, and a Texan billionaire, Teabox itself is challenging the archaic ways of the region.
The tea industry has been entrenched in Darjeeling since the British brought the product to the region in the mid-19th century. The leaf is still grown, processed and sold much like it was 100 years ago. Women make up more than 50% of the total labor force in the Darjeeling tea industry, and nearly all of them work in the fields harvesting the tea leaf. Local Nepalis — men and women — do all the manual labor in the tea gardens and rarely go beyond the fields. Managerial roles are almost entirely held by men, and the positions are filled through family or personal networks.
"This is the only industry in the organized sector [in India] that employs such a high proportion of female labor," says Moushumi Datta, author of a new report on women tea workers in Darjeeling.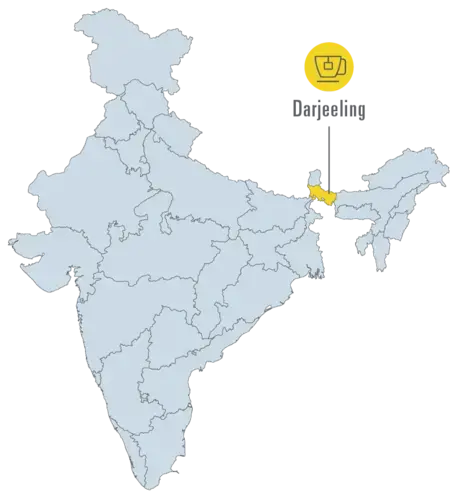 It's a similar story in other tea-growing regions of India, such as Assam and the Nilgiris. Approximately 1.1 million men and women work in the country's tea sector. Women constitute more than half of the workforce but have little representation beyond the fields. In Darjeeling, the emphasis on manual labor is even stronger though. In Assam and the Nilgiris, machinery helps with the harvesting process. In Darjeeling, all the plucking is done by hand.
Harvesting jobs are generally inherited; tea estates hire the daughters of current tea pickers. Such cultural traditions also confer an economic advantage to the estates. They're required by law to provide tea pickers with a dwelling, healthcare and basic necessities, and making one home available to several generation of pickers is cheaper than supporting several independent workers.



Tamang took a different route. Her mother was a housewife, her father a military man. After she received her college degree, she took a one-year course in tea management. "I was just curious why everyone was so keen on tea, and wanted to learn more about it," says Tamang in Hindi.
She applied to Jungpana, one of the most prestigious tea estates in Darjeeling. Jungpana's award-winning first and second flush — the pickings that are typically the purest and most tender — have been served to royalty and sold at luxury shops like London's Fortnum & Mason. "I had heard that they were the best in Darjeeling and highly respected so that's why I applied for a job here," she says.
The manager hired her as a factory assistant. Seven years later, she is a factory manager, overseeing the weighing, sorting, drying and packaging of the tea.
I visited Jungpana in March. The remote estate has limited road access, and it takes climbing a dizzying 600 steps to reach the tea plantation at 6,000 feet. The women picking tea leaves sing as they work together. On the opposite end of the plantation, in an office that overlooks the 180-acre estate, Shantanu Kejriwal, the estate's owner, sips samples of the first flush.




"Lassi came to us by chance and as a trainee," Kejriwal recalls. "I was very reluctant as there were no women in management in the estate level. Over the time, I noticed she was extremely hard working and passionate. If someone treats tea as just a job, good teas can never get made. It's passion which makes a good tea into a great one."
With interest fading in running tea estates and profit margins dwindling, it's harder than ever to maintain the old ways. Kejriwal, who lives part of the time in Delhi and part in Darjeeling, says he doubts his own children will want to join the estate. "Who knows if they'll want to do this?" he says. "There are so many more options now."
So estate owners like Kejriwal are keen for energetic, forward-thinking staff and increasingly open to bringing in new talent, including women.
Some say the problem is a shortage of qualified women candidates. The Ambootia Group, which owns more than a dozen biodynamic and organic tea estates in the Darjeeling region, does not have a single female tea estate manager. "It is unfortunate but true," says Sanjay Bansal, the company's CEO. "I am sure this would change in the near future."
The problem, Bansal says, is in the social system. The challenge is to take women out of the fields, educate them and then push them to pursue higher education and courses in tea management. That, he says, is a long and risky route.
Tamang, married and in her mid-20s, is eager to see how far she can go in this male-dominated profession, perhaps becoming the first woman tea estate manager.
"I love my job, I enjoy it very much," she says. "The future is the future. I don't know what it holds. I do know that more women are needed."
RELATED ISSUES