Project October 29, 2017
Organic Farming Is Making a Comeback in India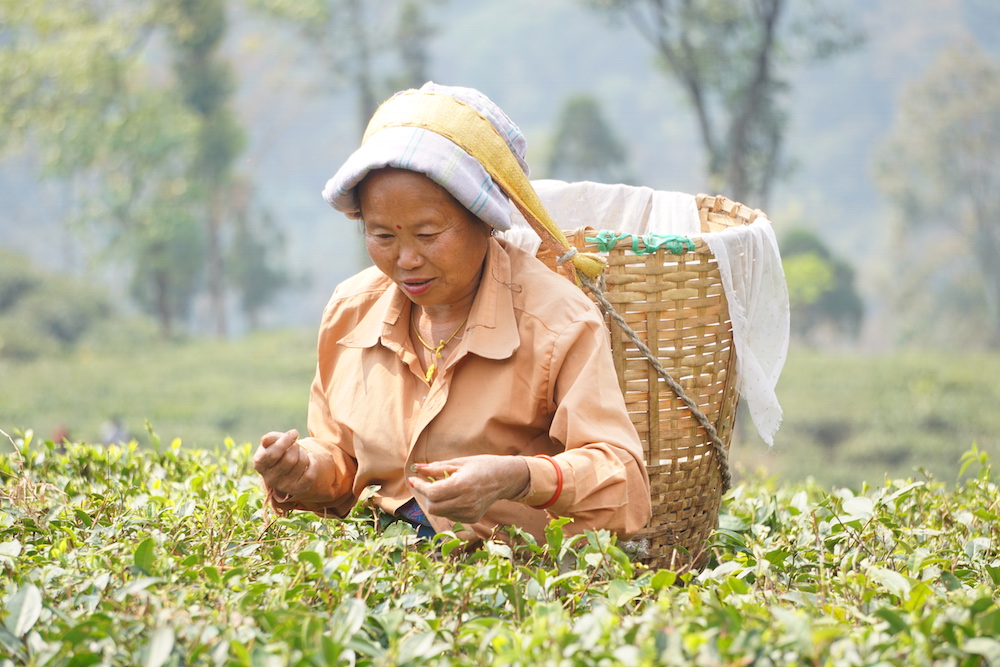 Esha Chhabra visits the states of West Bengal, Maharashtra, Sikkim, and Uttarakhand—four regions known for their agriculture—to meet with women farmers, in particular. Women are often the backbone of rural life and yet rarely get the recognition or their stories shared.
Organic farming is on the rise in India. Sikkim, one of India's most eastern states, is the first state in the country to adopt only organic farming practices. Uttarakhand, Himachal, and Madhya Pradesh have quickly followed suit. Even the bulk of Darjeeling's tea plantations are converting to organic, creating a trend that's moving India away from the Green Revolution towards more traditional practices in agriculture. Businesses are now finding inventive models to support it. How are they taking on the new challenges of varying climates? Droughts and record floods have changed the topography of these regions and farming practices. Chhabra meets with tea farmers, fruit farmers, and others to produce a richer image of how women, who are the breadwinners in these agricultural families, are adopting more chemical-free practices and coping with new weather patterns.
Chhabra looks at profitable businesses that are engaging with farming communities, addressing social issues, and yet promoting organic agriculture at scale. After reports of corrupted honey coming in from China (substituted with brown rice syrup and high fructose syrup), concerns grew about the industry. An Indian American brand has been harvesting raw, organic, unfiltered honey from the forests of India. Similarly, a Darjeeling tea grower is buying up land in the region and converting farms to organic and biodynamic. Whereas others are struggling financially, he's thriving, building a profitable business.
So can businesses bring on sustainable farming in a country that's subsidized pesticides?
This project examines the cross-section of agriculture, women, climate change, and sustainability in India.
×

PART OF: Organic Farming Is Making a Comeback in India

January 4, 2018

×

PART OF: Organic Farming Is Making a Comeback in India

August 31, 2017
RELATED ISSUES