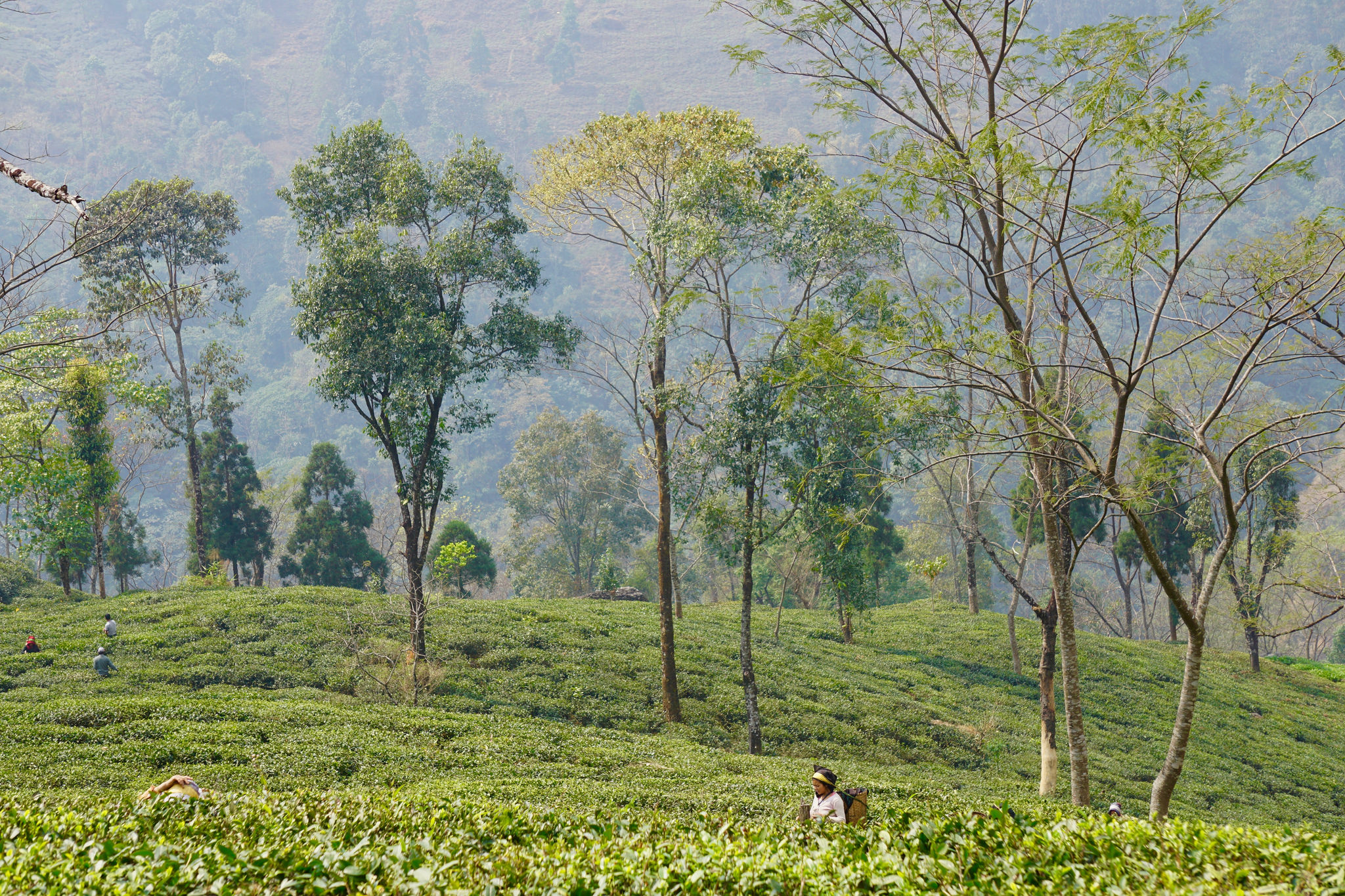 The British drink more than 60 billion cups of tea every year, and it is the second most-consumed drink in the world, after water. Yet the industry has seen little innovation in how the humble tea leaf makes it from the plant to the cup, sometimes many thousands of miles away. Kaushal Dugar is changing all that.
"The process of getting it to the customer from the tea estate has not changed in nearly 200 years, going back to the days of the British," says Dugar, who grew up in Darjeeling, a region known for producing India's champagne of teas. After a corporate career in Singapore, he returned to his roots to help modernise an antiquated industry, steeped in colonial history and its archaic methods.
Teabox, based in the West Bengal city of Siliguri, with a satellite office in Bangalore, fuses tea and tech. The sleek, modern, whitewashed walls of its Siliguri headquarters are more Silicon Valley than colonial British. In this newly remodelled space, opened in 2016, Dugar and his 95 employees are putting the $7 million (£5.4 million) raised from investors such as Accel Partners, Ratan Tata, and Texan billionaire Robert Bass to work.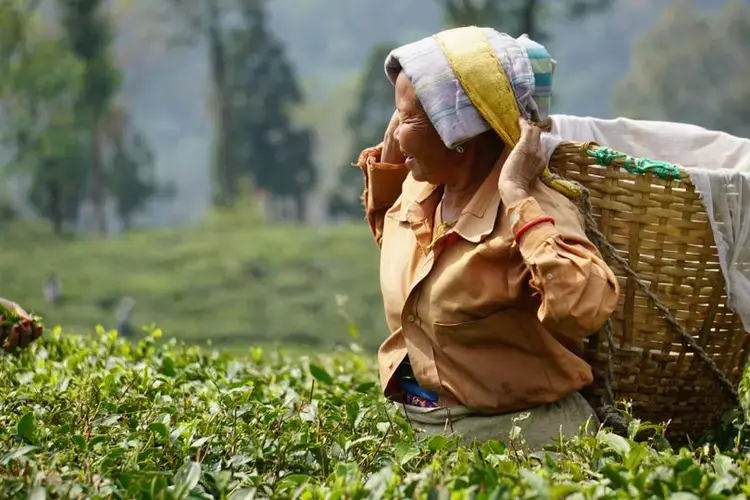 The company's model is fairly straightforward: source the highest-quality teas directly from tea estates, and ship it to customers within 5-7 business days, anywhere in the world. "That was the first thing I noticed – it's a really inefficient supply chain that takes weeks, if not months to get tea to the customers," Dugar says.
Most popular tea brands buy from middlemen who buy through the auction houses. The whole process can take anywhere from three to six months. Tea estates usually sell their tea through auction houses: local exporters buy bulk tea, which is then sold to international exporters, who sell it to a wholesaler, who then passes it on to a retailer. "What you're drinking is certainly not fresh. Add to that it might be sitting on a shelf for a few months as well," Dugar explains.
Teabox cuts that supply chain to two steps: purchase directly from the tea estate, then sell it to consumers around the globe. While it may seem a simple concept, it was a steep challenge to get an old-fashioned industry to forgo this traditional, lengthy process.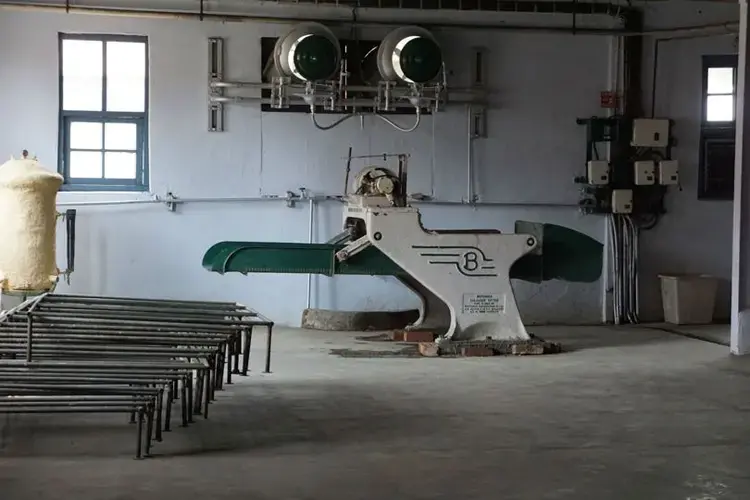 In Darjeeling, tea estates still catalogue data with pen and paper, defer to auction houses to sell their teas, and focus on hand-picking each leaf (versus automated machines used in other popular tea-growing areas like Assam and Sri Lanka). When Dugar decided to launch a direct-to-consumer e-commerce tea startup, he faced a steep learning curve: "I spent many days talking to estate owners. Some I visited and revisited nearly 20 times before they agreed to work with us. Even my family, which has been in this business for decades, thought I was wasting my time in the beginning."
Five years after launch, Teabox now offers more than 250 varieties of tea, works with more than 100 growers, and sells to over 110 countries. To date, it has sold more than 35 million cups of tea, Dugar says. The Brits, Germans, Russians, and Americans are Teabox's biggest customers. From Siliguri to London, customers can get their tea in five business days. "If we're in the business of bringing you the freshest product, we knew we had to cut down shipping times. So we've put a lot of infrastructure and data to work."
A British customer posted in Iraq wrote to Teabox, Dugar recalls, appreciating their Assam and Darjeeling tea. He wanted them shipped to Kalar in the Kurdistan province of Sulaymaniyah. "That was a complicated undertaking," Dugar says. "But we managed to get the government clearances and paperwork and sent the order. So some of our orders have been mini-geography lessons for us, discovering new corners of the world, and quickly trying to map out reliable couriers to every corner of the planet."
To make the process as seamless as possible, Dugar and his colleagues built in-house software on top of a third-party tool that maps every step of the fulfillment and shipping process. "From the point of pickup at our fulfilment centre to the delivery at the customer's address, the shipment goes through multiple touch points and modes of transport: first mile, customs clearance, long haul, customs clearance, last mile. So we mapped the average time it takes to hit each of those touch points to ensure that it reaches on time and use barcodes to track it on the move."
Teabox is putting algorithms to work at the estate level as well, to decide which teas to purchase. Tea tasting has remained a traditional process comprised of slurping, swishing teas, and spitting them into a vat. While Teabox still employs taste testers, it alsos likes to break down each batch of tea, almost as if it were wine. Every harvest of a specific variety is categorised using three parameters: leaf, infusion, and liquor. Each is then broken into five more attributes each, which get a rating of one to ten. After a bit of number crunching, the final "score" is considered: if it's higher than seven out of ten, that batch is a contender for Teabox.com.
Teabox also offers a subscription service to customers who want to test out different teas before settling on their favourites. "We've engineered an algorithm-powered subscription programme that helps consumers select with 90 percent accuracy the teas they will end up liking," Dugar says. His wife was the inspiration for this innovation; a coffee-drinker from southern Indian, she felt lost in Dugar's world of teas, unsure where to begin. She told him, "all your teas look the same." "That was an aha moment," he says. "I realised that for new drinkers, finding the right tea would be difficult on a website with just pictures of leaves. So we came up with an algorithm to help drinkers find the right match."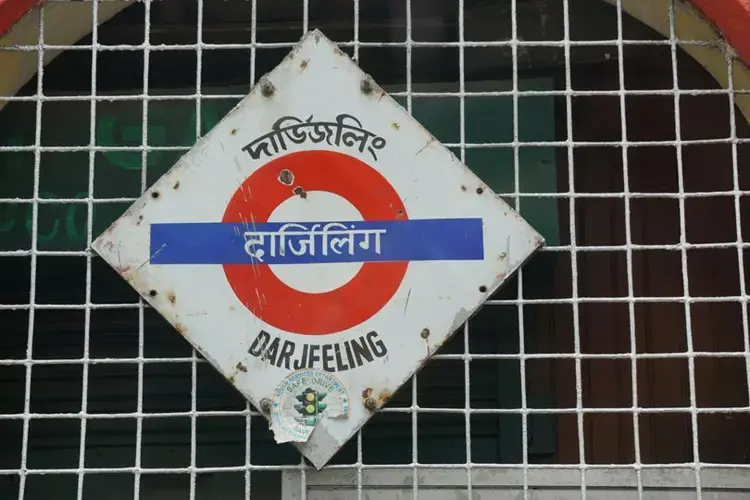 Once the customer does identify the right cup, they'll get to try out Teabox's newest invention: nitrogen flush "TeaPacs." These are the company's attempt at transforming a 50-year-old invention, the tea bag. Unlike traditional tea bags, Teabox injects a small amount of nitrogen into each 'pac' to keep the tea as fresh as possible. It is packed at the source, within days of being plucked.
"Potato chip manufacturers use something called natural nitrogen flush packaging. Nitrogen's a natural inert gas and doesn't react with or impact the food product," Dugar explains. "But it does one thing: it preserves freshness by displacing all other gases. I always thought tea had to be loose leaf to be the best, but this is just as good."
Teabox's modern and minimalistic packaging allured one of India's most sought after investors, Ratan Tata, who has also backed Ola, India's answer to Uber; Snapdeal, India's first big online marketplace; and Patym, the country's first payments bank. In a meeting with Dugar, Tata told him: "If you hadn't told me you were a tea company, I wouldn't have guessed it looking at your packaging and branding."
For Dugar, that was the biggest compliment. "We're trying to be India's first premium tea brand to go global. We want to be different."
Ironically, for a country that's one of the largest exporters of tea globally, there is no homegrown Indian tea brand that contends with the Lipton's, Tetley's and Teavana's of the world – all companies that sell you leaves from the 'bottom of the barrel' in terms of quality. Premium first flush and second flush tea leaves are sold only loose, not in teabags. Teabox wants to use its new approach to change that equation.
RELATED ISSUES
RELATED INITIATIVES