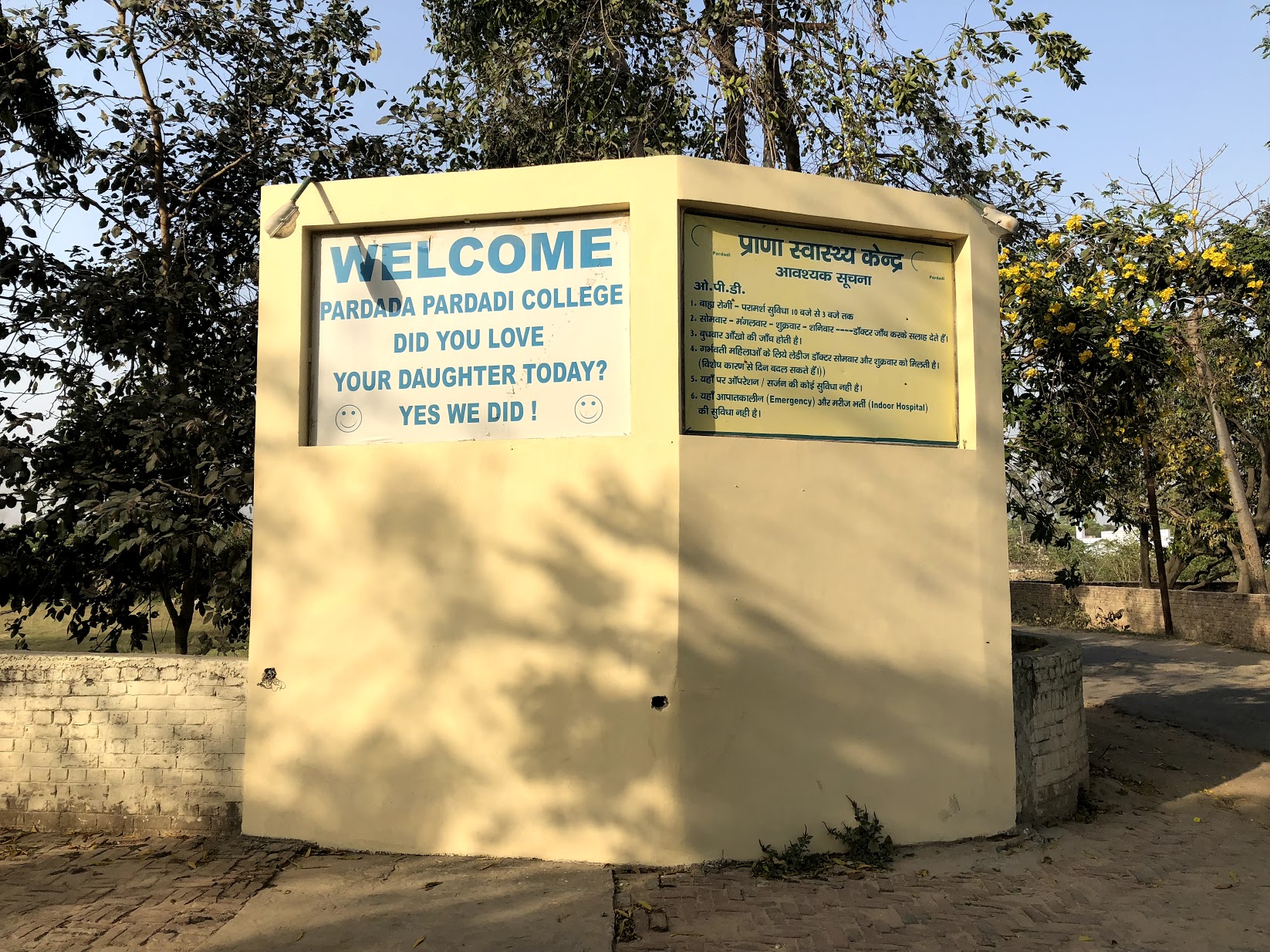 Anupshahr, Uttar Pradesh–On most mornings of the year, the better part of 350 million students in India begin their school day with a morning assembly. From kindergarten through twelfth grade, students gather in a hall or a courtyard, recite a prayer, and then the National Pledge, an oath of allegiance to the Republic of India. They listen to important announcements, sing the national anthem, and proceed to their classroom.
The students of Pardada Pardadi Educational Society's Inter College, an all-girls school, are no exception—but their morning ritual comes with a striking twist. Every morning at 8:25 am, they line up in the hall of the school's main building, between murals offering reminders that girls are allowed to laugh, and that strength is beauty. Their prayer is an empowering song from an old movie about a warden who rehabilitates six convicts, turning them into farmers. The song's first verses go like this:
ae maalik tere bande ham
aise hon hamaare karam
neki par chalen
aur badi se talen
taaki hanste huye nikle dam
Oh lord, we are your servants. Make sure that each step we take is honest, and unstoppable… so that we leave this world smiling.
Later, alongside the National Pledge, the girls add another commitment:
Hum zaroor shadi karenge lekin dusvim pure karne ke bad
We will get married, but after completing the tenth grade.
To continue reading, please visit qz.com.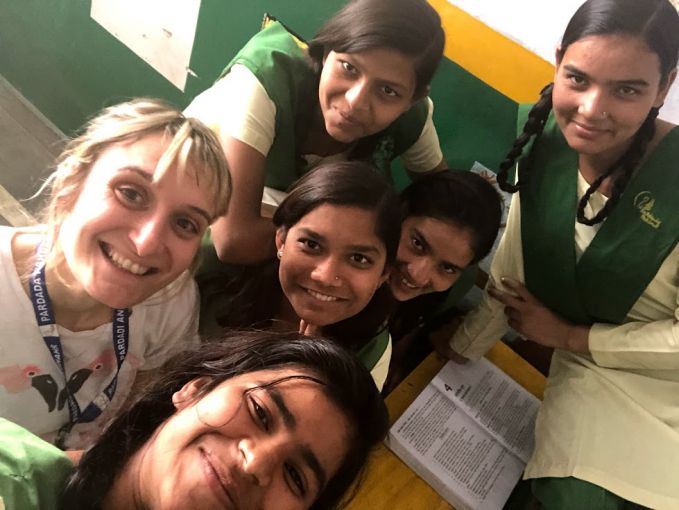 How does a school for poor girls in rural India crack the patriarchal system? Annalisa Merelli...