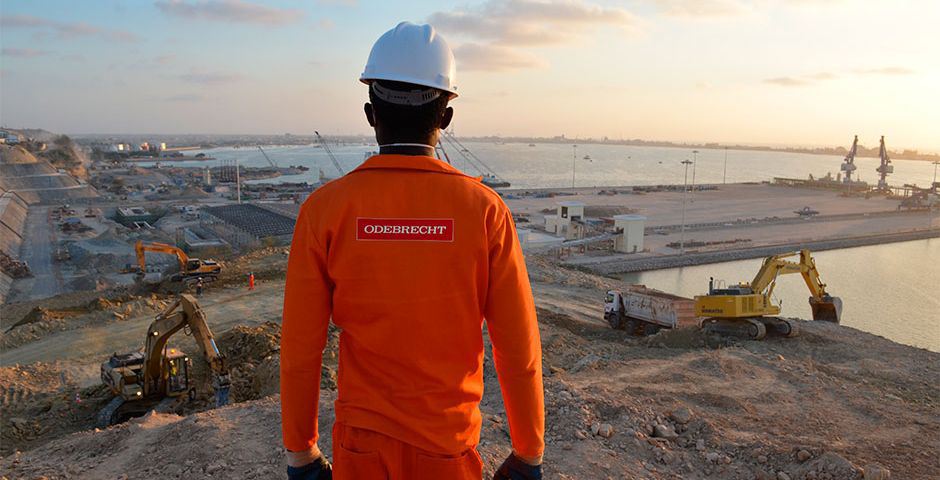 Thousands of newly-employed Angolans are suddenly finding themselves out of a job as a result of a corruption scandal thousands of miles across the Atlantic. Poor management, coupled with a global oil slump, is sending some of Brazil's biggest corporations into bankruptcy, forcing them to furlough workers en masse.

Project halts and layoffs are reversing a decade of progress. For a while, Brazilian multinational corporations have intensified their operations in export markets, particularly the oil and mineral-rich Lusophone countries of Mozambique and Angola. Odebrecht SA, a Brazilian engineering firm, is Angola's largest employer, and is one of several Brazilian corporations engaging in capital-intensive infrastructure projects all over both countries.

While Odebrecht has remained profitable, Queiroz Galvao, like many other Brazilian conglomerates, has faced significant fallout in the midst of the Petrobras – Lava Jato corruption scandal currently engulfing President Dilma Rousseff and the Brazilian economy. The firm filed for bankruptcy protection on March 25, 2015, but admitted no wrongdoing.

Workers at Brazilian project sites, like the dozens across Angola's capital, Luanda, are left to deal with the side effects. On May 18, 2015, a Queiroz Galvao employee described the blow his project was dealt. He, like all others, chose to remain anonymous.

"Two-thirds of my project's three-thousand workers have been fired, likely indefinitely" he admitted, and added that "most of them were Angolan nationals." According to a corporate banker in Luanda, OAS and Andrade Gutierrez, two other Brazilian construction firms, have announced similar furloughs at their respective project sites.

This carries serious implications for Angola's already troubled economy. Brazilian multinationals have helped establish widespread job opportunities for a country desperately in need of it. While Angola is still rebuilding from a civil war that began in 1975 and ended in 2002, steady, formal employment plays a significant role in redevelopment. Low commodity prices have forced the president of this oil-based economy to cut public expenditures by $15 billion, halting progress on the Brazilian-built supermarkets, roads, and power plants that Angola needs to rebuild from the war.

Jobs with Brazilian firms are highly sought after because of their continuity and abundance.

"Odebrecht's strong sense of order" is what one laborer appreciates most about his employer. "I'm always paid on the 24th of each month, never a day late."

Bankers overseeing Brazilian cooperations echo these sentiments. "I'm always impressed every year at Christmastime when [Odebrecht] gives holiday baskets to each of their employees," said a banker at an international firm.

Small measures, like simple gifts or issuing hardhats to workers, may seem minuscule, but are unlikely to have occurred a decade ago, when the country was just emerging from its devastating civil war.

When expat workers are sent home, they leave visible voids in their communities. "I went to my yoga class this week," remarks a Portuguese woman, "and all the Brazilians had left. They made up almost all of my class, and now they're gone."

Earlier this year, Angola's president Jose Eduardo Dos Santos turned to the global community, China in particular, for loans and debt financing. His pleas were met with mixed results. On July 2, 2015, the World Bank offered the depressed nation $650 million in support, marking the first World Bank financial aid for Angola in five years. While the World Bank was willing to aid the country, not all NGOs and foreign states are willing to overlook the president's less-than-ideal human rights record and blatant financial irresponsibility.

Despite inflows of economic aid, as long as oil remains prices remain low, losses are unlikely to be recovered soon. Both Angola and Brazil rely heavily on oil revenue and have both seen their tax bases decimated by price drops. Crude represents 72 percent of Angola's tax revenue, and while the president has said he'd like that figure cut to 42 percent by next year, past economic diversification efforts have all been weak. One look at Angola's economy and it's clear that these efforts have failed.

In the past, widespread cuts have been largely avoided because public and private entities in Brazil "kept the lights on" during Angola's slower periods. In 2011, Odebrecht pumped $200 million of its own assets into its Angolan projects to avoid stoppages. But as Queiroz Galvao's furloughs demonstrate, most firms can't simply inject capital into a failing subsidiary.

Last year, BNDES, Brazil's national development bank, announced a $2 billion safety net for its African projects. This year, though, continued funding seems highly unlikely. As long as oil prices remain slumped and Angola is unable to diversify its economy, the prognosis for job recovery remains bleak.
RELATED ISSUES