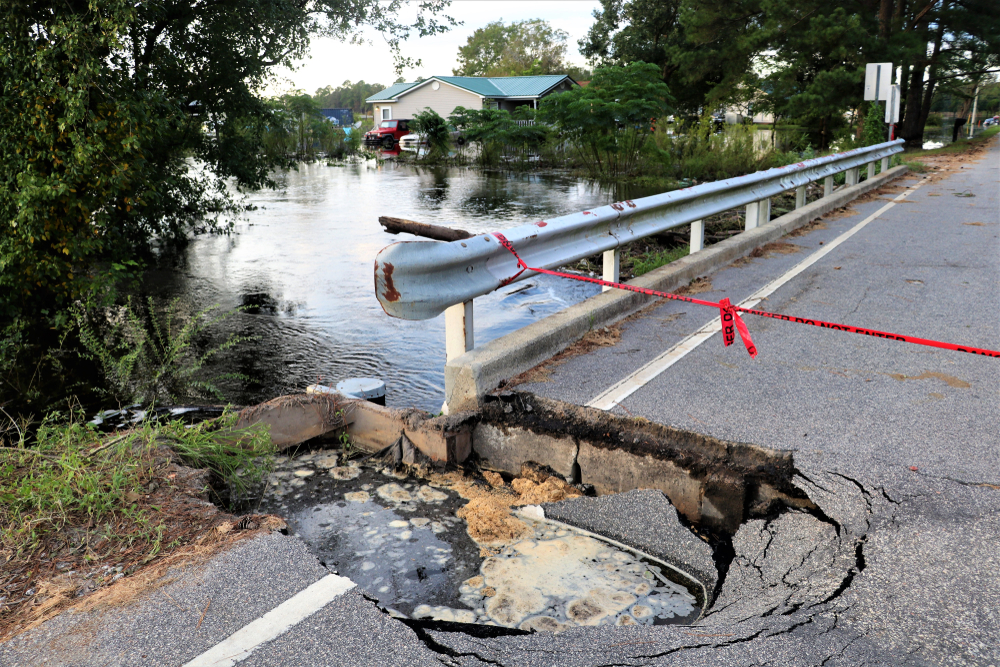 In Robeson County, North Carolina, residents and leaders are plagued with uncertainty. Devastating flooding from Hurricane Matthew battered the area in 2016, followed by another wave with Hurricane Florence in 2018. However, one thing remains clear to those who remember the devastation: another hurricane will come. 
Within Lumberton, Robeson County's biggest city, structural change is afoot. According to City Manager Wayne Horne and Deputy City Manager Brandon Love, a series of capital projects intended to mitigate future flooding are underway at various stages. 
At an I-95 underpass where significant flooding occurred during Hurricanes Matthew and Florence, floodgates are set to be constructed and operable by June 2023. According to Love and Horne, the city of Lumberton would ultimately own the structure, but would abide by an official agreement between the CSX railroad corporation and the NC Department of Transportation to decide when to close the gates.
"Matthew occurred in 2016, and we will hopefully realize the floodgates by 2023," Love said. "So what's that, seven years? It's been a long time coming."
In addition to the floodgates project, the city has introduced drainage infrastructure and reconstruction in several key areas of the city's flood zone, but the projects could all take years to be fully realized, leaving citizens to wait through multiple hurricane seasons before flood zones are truly secured. 
Aiding those left behind
In summer 2021, the National Oceanic and Atmospheric Administration predicted another active Atlantic hurricane season, with a 60 percent chance of above-normal activity. In a media briefing announcing NOAA's predictions, lead seasonal hurricane forecaster at NOAA's Climate Prediction Center Matthew Rosencrans said there is no direct link between human-caused climate change and the frequency of named hurricanes, but he said climate change could be attributed to the intensity of these storms.
Indeed, the 2021 Atlantic hurricane season was highly active, with 21 named storms overall.
In Robeson County, citizens and leaders don't need models and projections to tell them hurricanes are part of their future. Residents have been stuck in a cycle of moving and rebuilding since Hurricane Matthew first brought its destruction, with outsiders moving in and out of the picture to help all the while.
Samaritan's Purse, an evangelical Christian organization dedicated to humanitarian aid, has been rebuilding homes in Lumberton and the neighboring Whiteville area since late 2018, after Hurricane Florence landed in the region. 
Homeowner Margaret Bellamy, who has lived in her Orrum home for more than 40 years, is one recipient of aid from Samaritan's Purse. Bellamy said her home was flooded during both Hurricanes Matthew and Florence, but that her faith never wavered. 
"It was rough, all I could do was just pray," Bellamy said. "I've been through some stuff, but you know I always say [God] kept me here all these years for a reason."
The damage to Bellamy's home took out her air conditioning and other appliances as well as caused breathing problems after the water had abated. After having to evacuate to her sister's mobile home, Bellamy is getting a total renovation including some precautions against future flooding.
Site Manager of Bellamy's home renovations Jeff Graham said in the more than two years since beginning the Whiteville-Lumberton rebuild, Samaritan's Purse has repaired more than 34 homes and constructed more than 30 new homes for those affected by Hurricane Florence, a timeline and scale larger than what the organization would normally take on. 
"From my level of involvement, what I'm able to see is a place where homeowners are hopeless," Graham said. "For us to be able to step into their lives and to renew their hope and to walk alongside them and just watch the change in their countenance, that's wonderful."
Both Graham and Brent Graybeal, director of U.S. recovery and development for Samaritan's Purse, said the organization primarily steps in to aid those left behind by local agencies.
"All disasters start locally, and they end locally," Graybeal said. "But many times in the event of something like Hurricane Florence comes in, it overwhelms the local resources, including personnel and equipment. So it's an opportunity for Samaritan's Purse to come in and to be that extra hands and feet."
Graybeal said the organization is set to surpass their goal of aiding 79 homeowners by the end of the Whiteville-Lumberton rebuild and that the project has been a "big blessing" to participants.
Though Robeson's impoverished citizens have been repeatedly battered by storms and flooding, with millions of dollars poured into the region by FEMA and other organizations, many citizens reject their portrayal as victims of the storms. 
To fold or forge on
Local business owner Felicia Evans Long, who runs both a candy shop and hair salon in downtown Lumberton, said she sustained damage from both Hurricanes Matthew and Florence before losing money during the COVID-19 pandemic. But rather than focusing on loss, Long emphasizes growth and recovery.
"As a small business owner, it's very easy to just fold and give up," Long said. "But I felt like in such a short period of time, people had grown to love the store. So in the midst of Hurricane Matthew it was important to kind of keep everything going, even though challenging."
On top of damage to the building, flooding from Hurricane Matthew destroyed some of Long's merchandise at the Sweet Candy Cafe. All the while, Long said, few customers were coming in.
"We made little to no money," Long said. "I mean, candy was the last thing on everybody's mind."
Instead of allowing what candy was spared to sit in the store, Long said she donated it to local churches and raised funds for rebuilding efforts and emergency medical needs within the community.
"I was just trying to figure out as a small business, how can I use the resources that I have just to give back, even in a small way," Long said. 
In an interview, administrators for Public Schools of Robeson County (PSRC) agreed that although Robeson is a highly impoverished county, money is seldom used as an excuse not to achieve, even during times of crisis such as hurricane recovery.
"Poverty is a reality, but it can't be an excuse," Superintendent Freddie Williamson said.
The district's Chief Financial Officer Erica Setzer said residents of the county are dedicated to their home, not simply helpless.
"I think the people who live here really love being here," Setzer said. "Each day, we keep pushing through, and we'll get through it together. We're dedicated and we just love our county."
But after the one-two punch brought by Hurricanes Matthew and Florence, citizens and leaders agree it is essential to act before the next century storm leaves a new scar on the region.
Preparing before it's too late
At nearly every level within Robeson County, flood preparation has changed since Hurricane Matthew. 
At the Sweet Candy Cafe, Long said she has made a habit of sandbagging around the store entrances and covering candy containers to avoid the losses she faced after Matthew and Florence. 
As the headquarters for PSRC were moved multiple times following Hurricanes Matthew and Florence, Setzer said to this day many who work with the board of superintendents take extreme precautions for rain forecasts.
"When you know rain is coming it's like you put everything you can in the car, you put everything up as high as you can get. So I mean, it's scary," Setzer said. 
Between Hurricanes Matthew and Florence, City Manager Horne and Deputy City Manager Love agreed that citywide flood preparation changed dramatically, in part because of the element of surprise that came with Matthew.
"We had department heads in this room, two days before Matthew, and they were calling for like two to four inches of rain, no big deal," Love said. "Within hours of being here, all the models changed."
In the time leading to Hurricane Florence in 2018 and Hurricane Dorian one year later, Love said more comprehensive flood preparation began before it would have been too late. 
It's going to happen again
While structural changes are underway in the neighboring city of Lumberton, Associate Vice Chancellor for Campus Safety and Emergency Operations at UNC Pembroke Travis Bryant said the school will continue to prepare for future storms and work with local municipalities. However, Bryant emphasized that the best way to mitigate devastation in the future is for individuals to prepare for flooding.
"If you're a resident, and you're trying to get ready for hurricane season this year, find out what resources are available in your community," Bryant said, adding that the path and impact of each hurricane is unique. "You have to understand and really pay attention to what the National Weather Service is telling you, and you have to really understand how things go in your region."
Within Public Schools of Robeson County, administrators said they are emphasizing student recovery while they wait for the City of Lumberton's projects to come to fruition. Students experienced loss of learning and emotional distress caused first by school closures related to flooding from Hurricanes Matthew and Florence and then online learning during the pandemic, administrators said.
In the years before significant structural change arrives in Robeson County, PSRC Superintendent Williamson said accepting that storms will continue to worsen with climate change is an essential part of recovery and preparation for future hurricanes.
"We've got to realize, and not spend time debating whether that's real or not. For me, there's enough evidence, and that's real. That's an issue," Williamson said. "So the truth is, we've got to prepare, and I think we'll realize that that's probably going to happen to us again, sooner than later."
RELATED ISSUES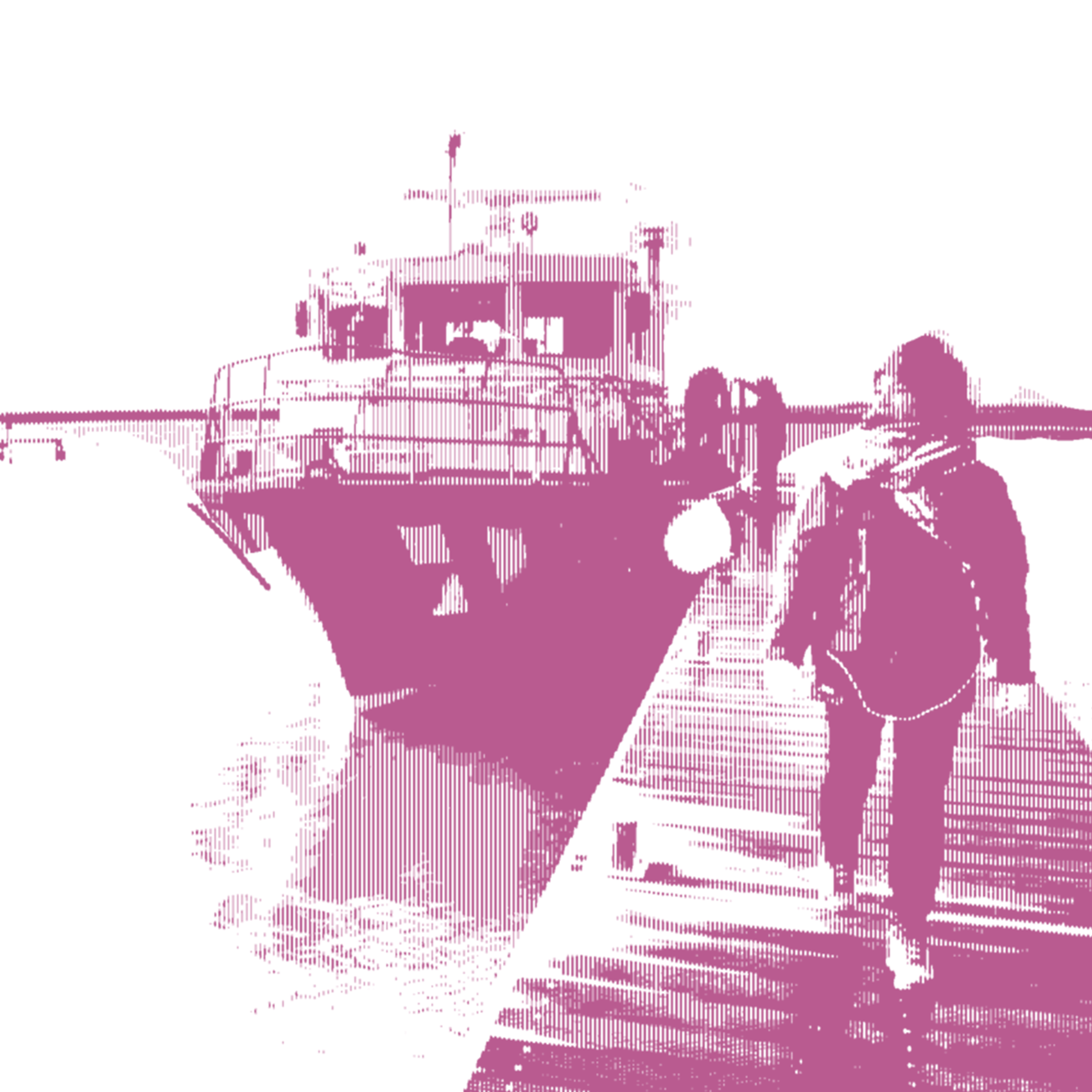 Issue
Connected Coastlines
Connected Coastlines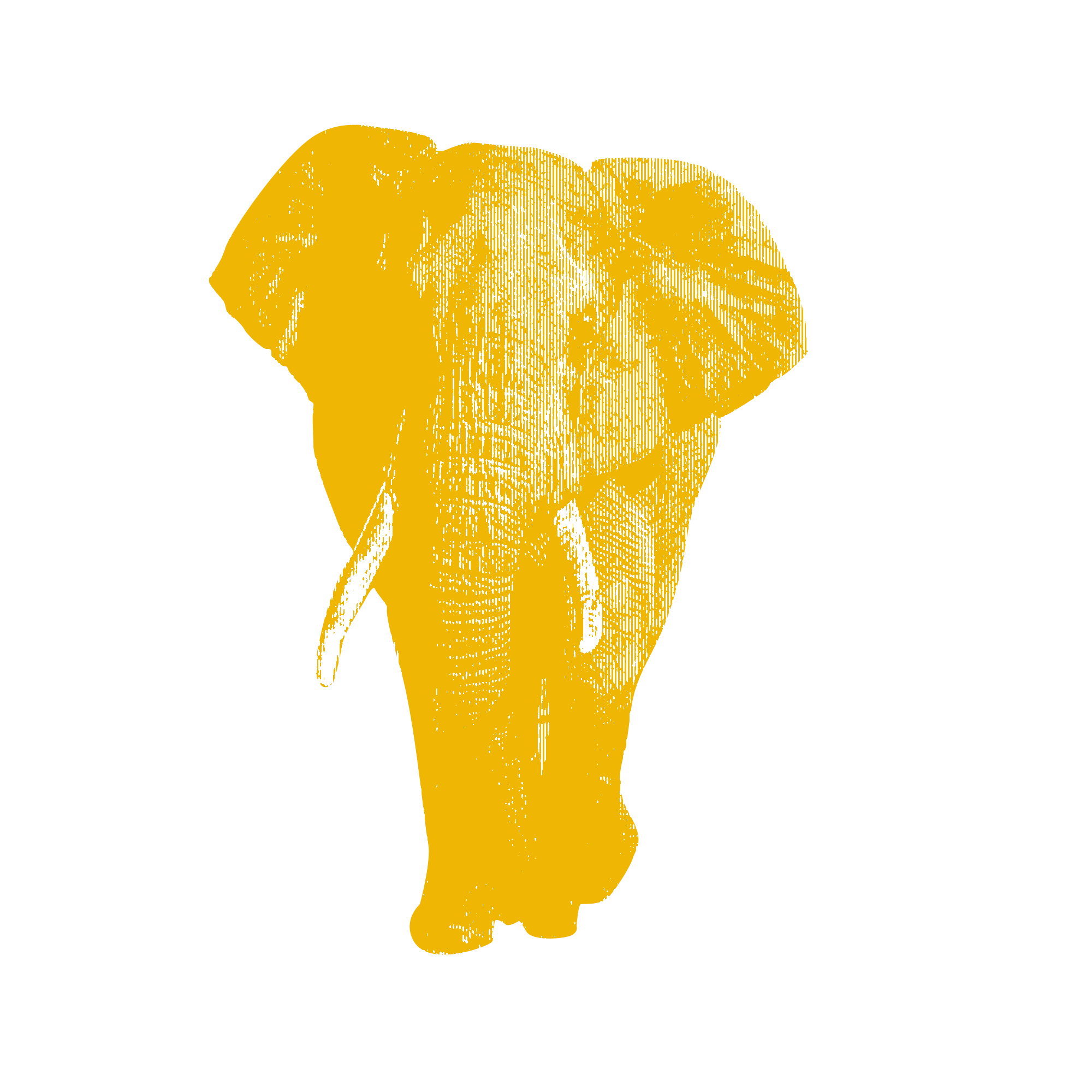 Issue
Environment and Climate Change
Environment and Climate Change