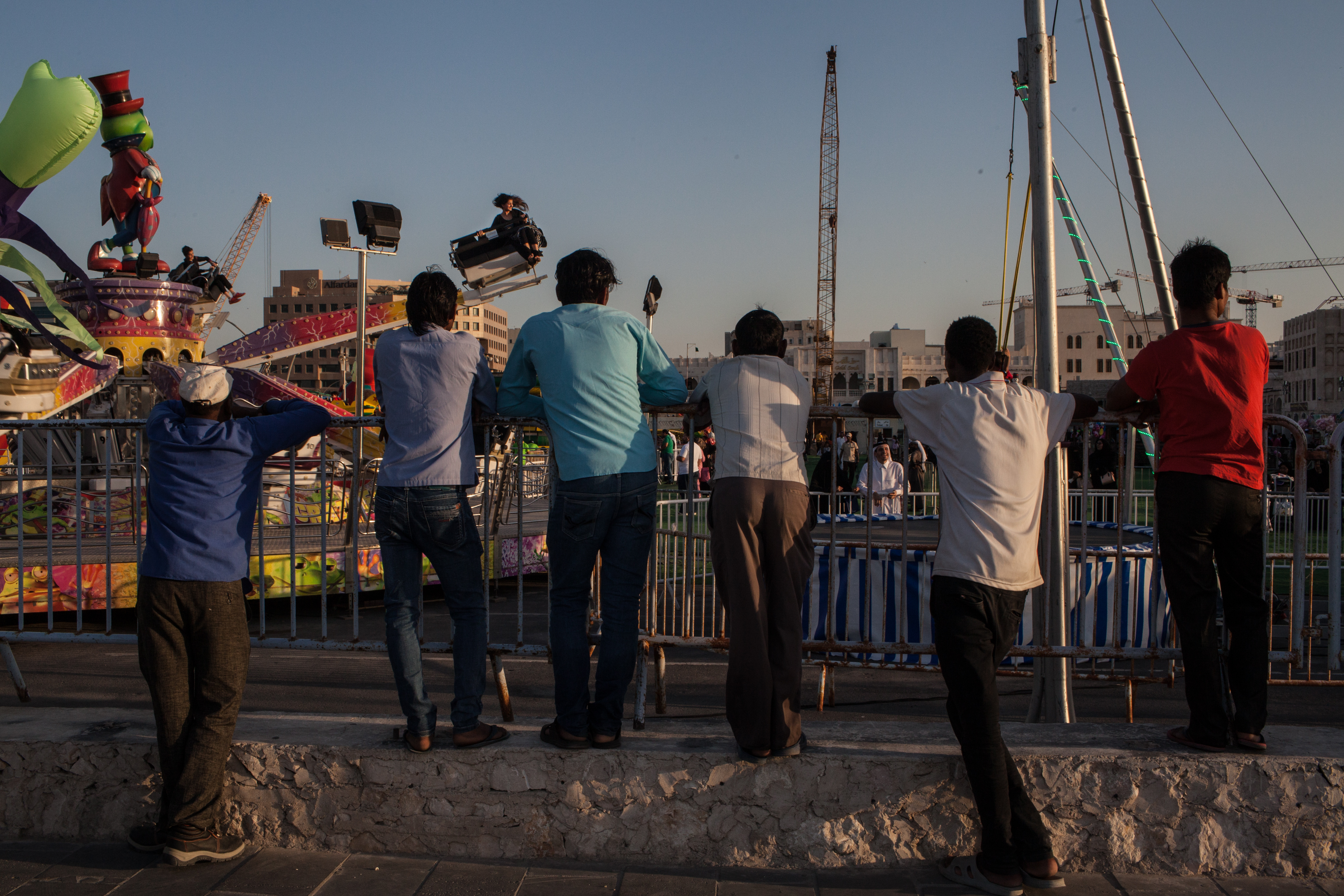 DOHA, Qatar – "Go find yourself a boyfriend. He will give you money and buy you food."
Amelie's* ears perked up and she strained to hear more of the conversation between her nanny and her nanny's friends.
"Normally, I wouldn't care one bit about who my nanny dates. But this is not normal. This is Doha," said Amelie, a French national whose husband works in Doha on an expat visa.
In Qatar, zina laws criminalize unmarried sex. This is based on Islamic legal tradition that classifies sex outside of marriage, pregnancy out of wedlock, and adultery as crimes that are punishable by imprisonment of up to one year. Muslim offenders are given an additional penalty of flogging while married Muslims may be sentenced to death by stoning.
Zina laws and stories of other women who have been jailed for violating them has made Amelie extra careful, and though she hates to admit it, sometimes extra nosy and suspicious.
"The other madames tell me that anything my nanny does we take responsibility for because she is employed by us. And then, if we get into trouble, all this," Amelie said gesturing to her condo unit with a fantastic view of Doha's posh West Bay, "will be gone. So yeah, normally, I don't care who my nanny dates or sleeps with. It's none of my business. But in Doha, I kind of have to make it my business."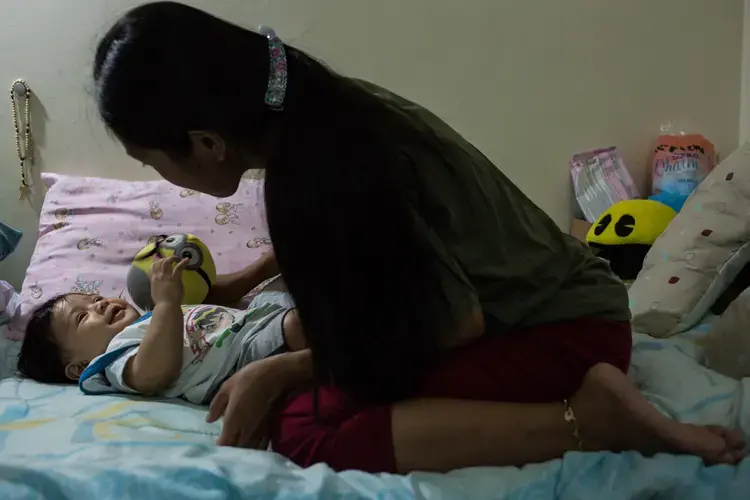 Cracking down on unmarried sex
In Qatar, that little spit of sand in the Persian Gulf, both men and women can be prosecuted and tried for the crime of zina, but as pregnancy becomes proof of a crime, by default, it is women who are mostly charged.
In some cases, you don't even have to be pregnant to be charged with a crime.
One Filipino domestic worker who only wanted to be called V, claims that she was never pregnant.
By her own account, V went to the hospital because of very strong bleeding. The doctors said she was pregnant and had miscarried. She claims that she did not even know she was pregnant.
But V admits that she had met online an Indian man she referred to as her boyfriend. He picked her up on one of her Friday off days to take her shopping but instead tried to have sex with her in the back of his pick up.
"I don't even think that penetration took place. Besides I'm too old to get pregnant," said the 39-year-old.
But a miscarriage by a single woman would still prove sex outside of marriage and constitute a crime. The same would happen in cases of rape. A woman can also be detained for the crime of zina if she reports being raped but cannot prove the sex was not consensual or if the authorities don't believe her claim.
"Saying that you have been raped is in itself an admission of sex, so when it is not proven or believed [to be rape], the woman ends up being detained," says a Human Rights Watch researcher for the women's rights division Rothna Begum.
In some cases, domestic workers are raped by their employers, compounding her predicament.
"It is very hard for domestic workers to report physical or sexual abuse, including rape at the hands of their employer because under the kafala sponsorship system, her employer has so much control over her movements," said Fabien Goa, Refugee and Migrant Rights Officer of Amnesty International.
Under the kafala system, migrant workers cannot leave their employer or exit the country without the expressed permission of their employer. When women in abusive situations try to get help, they risk becoming the criminal. Domestic workers who leave their employer risk being arrested, detained and deported for "absconding" or "escaping". Women who report rape face the possibility of not being believed and prosecuted for "illicit relations".
Until recently, domestic workers were not included in Qatari labor laws and did not have any legal protection. Qatar finally introduced a domestic worker law that puts limits on working hours, and mandates timely release of pay and rest days.
"However, there is still no grievance mechanism for domestic workers to bring complaints and to enforce their rights if they are not respected by their employer. There remains very little recourse for a domestic worker to seek out justice," said Goa.
By last June, V had been in jail for one year but she has not yet been sentenced. It is unclear when she can be released.
"There could be a number of reasons for this delay. One is, the suspected father is uncooperative," said Roussel Reyes, consul general of the Philippine embassy in Doha.
As the man is seen as an accessory to the crime, the police will also exert efforts to question and detain him. The woman will need to turn over any evidence or information that will help the police find him like screenshots of any messages exchanged, place of work, and his mobile phone.
The police also have another motive for conducting their manhunt. They will offer that the couple get married so they can both avoid going to jail. That option isn't always appealing.
"Some of them have a legal impediment – they are not really single," said Reyes.
In the case of the Philippines where there is no divorce, the lines get even more murky. Some are estranged or have been separated for many years but remain married on paper because annulments are too troublesome, too expensive – or both – to have to deal with.
Others are found to have additional cases like bouncing checks which are tried separately and will mete an additional number of years of imprisonment.
The Philippine embassy in Doha estimates that there are about 120-140 Filipinos in Doha who are currently detained for what are considered crimes there: absconding or running away from your employer, immorality, bouncing checks or indebtedness, among other things.
The embassy assists Filipinos in distress through monthly jail visits, providing legal advice and assistance, and a Filipino interpreter during court hearings.
"While we realize that there are limitations that affect the performance of our functions, we always try to explore all avenues to render the proper assistance," said Reyes.
In the meantime, V's life is at a standstill. She has no income and her children back home are becoming resentful, thinking that she is reneging on her obligation to support them.
"I am allowed to go online every week and speak to my children. I am running out of excuses about why I have no money to send," said V.
At one point, the lady guards pooled their own money and gave it to V just so she would have funds to send home in time for school opening.
It was her other younger friends who encouraged her to go online and find a boyfriend. "I don't know much about gadgets. I was just influenced by friends and I guess by my own loneliness," said V who has been separated from her husband many years now.
"It's so unfair! It's not just me! There are so many other women doing that," wailed V.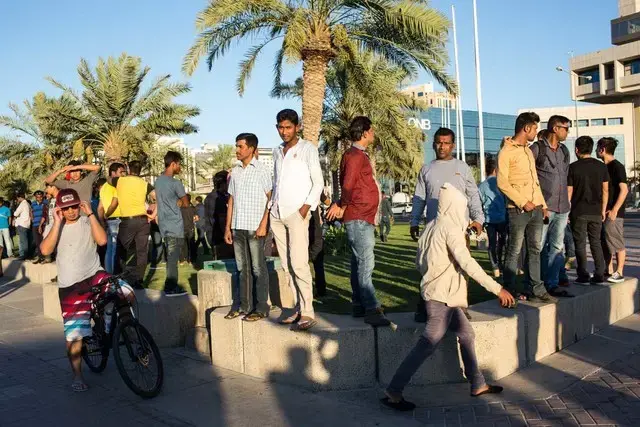 Boyfriend slash benefactor
"That" is how women meet men online and start calling them their "boyfriend", with the term "boyfriend" having varying interpretations.
At a very basic level, it is a welcome distraction and source of validation. On a deeper level, it can be a committed relationship between two consenting adults. Often, boyfriend also means benefactor and income extender.
A court translator said that most of the zina cases he sees being tried in court involve domestic workers who get impregnated by a boyfriend or who engage in transactional sex with several men at a time.
The women usually meet the men online through social messaging apps like Tango or Facebook. Others are referred to men "looking for some friendly company" by friends.
"It is one of the social costs of migration," said Noel Tolentino, program officer of Migrante International.
"As a domestic worker, you are far away from your family. You are usually confined to the home and have little opportunity to meet others and socialize. So your tendency is to get involved in romantic relationships," said Tolentino.
Apart from the loneliness and alienation of being in a foreign country, some employers deliberately isolate their domestic workers. Some domestic workers don't have days off while others are not given access to a cellphone. According to reports received by Migrante, some employers withhold salaries or don't give their domestic workers enough food, leaving them to find creative ways to survive.
"If you think about the salary of a domestic worker and how much of it is sent back to family in the Philippines, repaying any debt incurred for recruitment fees, and you're left with almost nothing. If you can get someone to shoulder the expenses for food and transportation, it can be a big help," said Tolentino.
The average monthly salary of a domestic worker in Qatar is QAR 1,200 (P16,671)*. If about half of that is sent home, the worker is left with QAR 600 (P8,336). There is no minimum wage in Qatar, but overseas Filipino workers estimate needing about QAR 500 (P6,946) monthly for food and transportation.
Ellene Sana, executive director of the Center for Migrant Advocacy acknowledged that relationships quickly form in a migrant worker setting and the reasons for getting involved with another person is a mix of many factors.
It may be a matter of convenience, emotional support, and in some cases, survival when it comes to transactional sex. "But always, we have to look at the context of where these women are coming from and why they do it. Often they live and work in hostile environments where they are treated like slaves. Also, you cannot discount that some women find it empowering," said Sana.
In a country where unmarried sex is outlawed and there are limited opportunities for men and women to mix, online applications are a great equalizer, the virtual "meet" market where you can flirt, barter, and negotiate.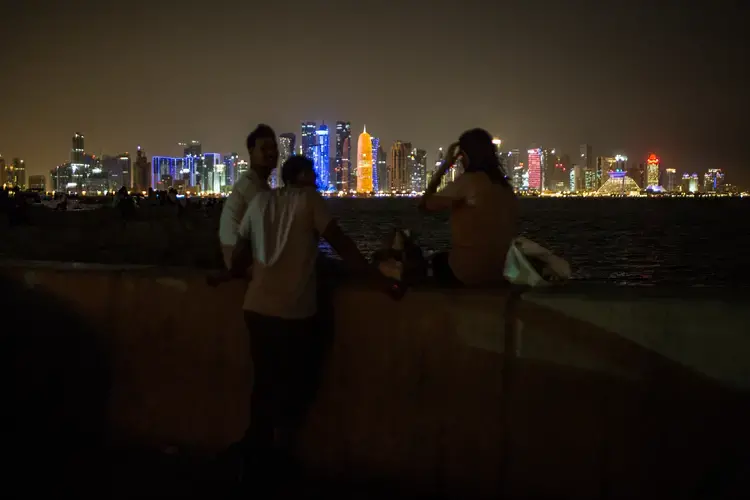 Boys on left, girls on the right
There are rules for living and playing in this sandbox that is Qatar. One of the most obvious is that men and women do things separately. Men hammer, saw and weld it out in the construction sites while women clean, cut and primp in villas, salons or shops.
Qatar has one of the highest migrant populations in the world. An estimated 90% of the 2.56-million population are labor migrants. (READ: SNAPSHOT: Qatar's labor market)
The overwhelming number – about 86% of labor migrants – are men who work in construction sites.
Those who fall under the category of single men are the laborers whose salaries are too low and living conditions too squalid for them to bring in their spouses or children. By default, majority of Qatar's population is single and men outnumber women 5 to 1.
On Fridays, the official off day, the Corniche, the city's famous boardwalk, becomes an unofficial socials venue where groups of men and women hunker down for a picnic or take a leisurely stroll. Others split the cost of renting out a boat, turn up the music, and sail around the Corniche in their own little dance club.
That's in the daytime.
Evenings, the parking lots and sidewalks in the Musheirib downtown area are teeming with men huddled together. They squat on the side of the road, sit in the back of pick-up trucks or just stand around and share QAR 10 plate of chicken biryani overflowing with rice.
There are no women here. They would be at home if they are domestic workers, or if they worked anywhere else, they would be in their dorm-like accommodation that usually imposes a dorm-like curfew of 9-10 pm.
The slick shiny malls Doha is known for have a "Family Day" policy every Friday that prohibits "unmarried men" from going inside.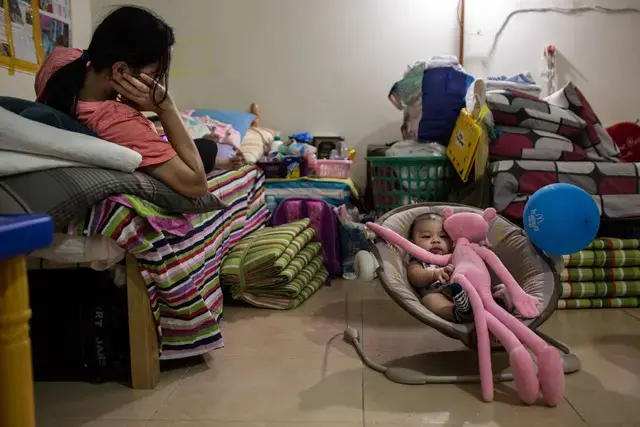 Targeting migrant women
There are no official statistics, but HRW's Begum said that zina laws exist in varying degrees across North Africa and the Middle East.
Based on 2009-2012 media reports of zina cases being tried in court and other research, HRW said that most zina` cases are in the Gulf region, specifically in Qatar and the United Arab Emirates. In most instances, the law is not applied equally.
"Zina is discriminately carried out and disproportionately punishes women, mostly low-skilled migrant women," said Begum.
Visits to two of Doha's 7 jails showed that women who were detained for zina cases – also called "love cases" – were mostly domestic workers from the Philippines, Bangladesh, and India.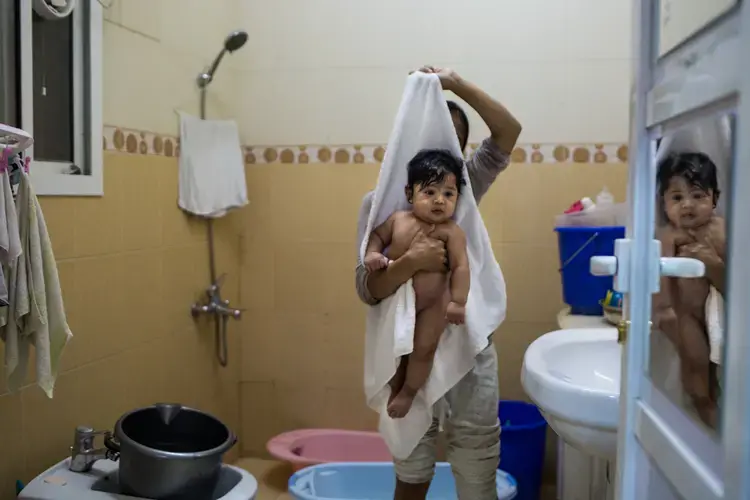 It was in jail where Filipino domestic worker Jo met other pregnant women and mothers with their newborns.
Because of the language barrier, the women usually hied off to groups of the same nationality. The Filipinos would band together, while the Ethiopians would have their own group as would the Bangladeshis and Indians.
Jo met an Egyptian office worker online. She immediately liked how persistent he was, always bringing her food and little gifts when he made discreet visits in her employer's home.
"He was very sweet," said the 26-year-old Filipino who had come to Doha as a domestic worker in 2015.
Sex in the majelles – a separate room where only men and their guests can gather and smoke shisha – became part of his regular Friday visits.
Months later, Jo didn't need to take a test to know that she was pregnant. The vomiting, the nausea, the missed periods were enough proof.
The news of becoming a father was not welcomed by her boyfriend who turned out to be already married. He quickly disappeared but not before accusing her of sleeping with other men and claiming that the child wasn't his.
When her petite frame could no longer hide her expanding belly, Jo's employer turned her in. Under zina laws, she had committed a crime and her employer could not risk harboring a criminal.
"I understand why they had to do it. They would get into trouble if didn't," said Jo.
She was 5 months pregnant when she was jailed.
Once in jail, there are not many ways that a woman can be helped. There are no labor groups or unions to call on because these are prohibited under Qatari law. Their only hope for assistance would be from their country's embassy or from international human rights groups that can draw attention to the issue.
At the deportation center and at one jail near downtown Doha, the female jail officers said it is only the Philippine embassy whose officials conduct regular visits to check on their nationals.
Not the country that sends pregnant women to jail
In a country that is obsessed with outlawing and prosecuting unmarried sex, why do people still risk having it? And how do they still manage to have it?
For those whose work contract includes separate accommodations like a private room, condominium unit or villa, it's not that hard. But for the rest of the population, they just have to be creative or in the know, but most of all, discreet.
A friendly taxi driver will be ready to tell a man where he can rent a room for a few hours for a few hundred Qatari rial. Some villas have a majelles. And if you have car, there is that place to "park" along the Corniche.
There is always a risk of being turned in or getting caught.
The prevalence of zina cases has made it harder to monitor since starting around 2012, when there were fewer and fewer zina cases reported in the media.
This does not surprise the lawyer who spoke on condition of anonymity. Since the 2010 announcement that Qatar would be the first Arab country to host the FIFA World Cup amid controversy and allegations of corruption, he has noticed deliberate efforts not to call attention to Qatar's human rights violations.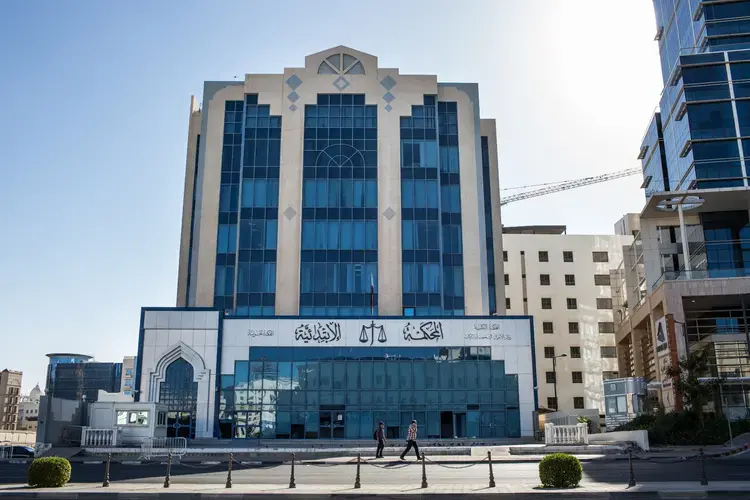 The lawyer estimated that every day he sees about two to three zina cases tried in court but hardly sees sentences being carried out.
The lower courts usually issue severe punishments such as flogging and stoning, but most end up in the Court of Appeals which "almost always" lowers the sentence. In the case of flogging, a loophole about "not being medically fit to withstand" the lashes is used to exempt prisoners from the punishment.
He does not know of any stoning sentence that has been carried out in recent years.
In a 2012 report, Amnesty International quoted a report by the Qatari government stating that, in practice, punishments of stoning, amputations and flogging are not carried out.
"Qatar does not want to be seen as the country that sends pregnant women to jail," said the lawyer.
But it seems that the country is doing exactly that with both passive eagerness and deliberate enthusiasm.
A woman's bulging abdomen that is not justified by a marriage certificate is the first to trip the alarm. If she is a domestic worker, her employer will likely turn the woman over to the police to avoid being charged either as an accomplice or a perpetrator.
"The men in the family want to avoid being accused of rape," explained the lawyer.
At the hospital, a marriage certificate is a prerequisite to admission and hospital staff are required to report an illegitimate birth.
Everywhere an unmarried pregnant woman turns or tries to hide, she is likely to encounter the police.
In some instances, the police hunt for unmarried couples in compromising positions. On Friday nights, police are known to patrol the darkest, most secluded parts of Doha's Corniche. The police swoop in on suspiciously parked cars, hoping to catch couples in the act.
According to the lawyer, one of his clients had been pulled over for a traffic violation and was as surprised as the police to see that there was an impending warrant out for his arrest. A woman claimed he had raped her and gotten her pregnant.
Migrants-Rights.org is calling for the establishment of "safe spaces" where labor migrants can freely socialize. They also want legal clinics within detention centers that can take up cases of migrants in distress, especially those without support of their embassies caused by the lack of local representation or resources.
Legal scholars say that, while harsh, zina laws are "crucial for protecting society and preserving the purity" of the blood and kinship relationships that are the basis of laws of inheritance and marriage under the Islamic social system.
Migrant-Rights.org, along with other organizations like Women Who Live Under Muslim Laws and HRW say otherwise, and are calling for the abolition of zina laws calling them archaic, inhumane, and unfairly targeting low-skilled migrant women.
"Fundamentally, the (zina) law is flawed. Consensual adult sex should not be criminalized," says Vani Saraswathi, associate editor and director of projects of Migrant-Rights.org. "When a woman is pregnant, the last place she should be is in detention. What danger can a pregnant woman possibly pose to society?"
*Name has been changed.
*1 QAR = P13.8
RELATED ISSUES

Women

Religion

Criminal Justice