Project August 25, 2023
Souls of Our Nations: The Venice Biennale through a Transnational Black Feminist Lens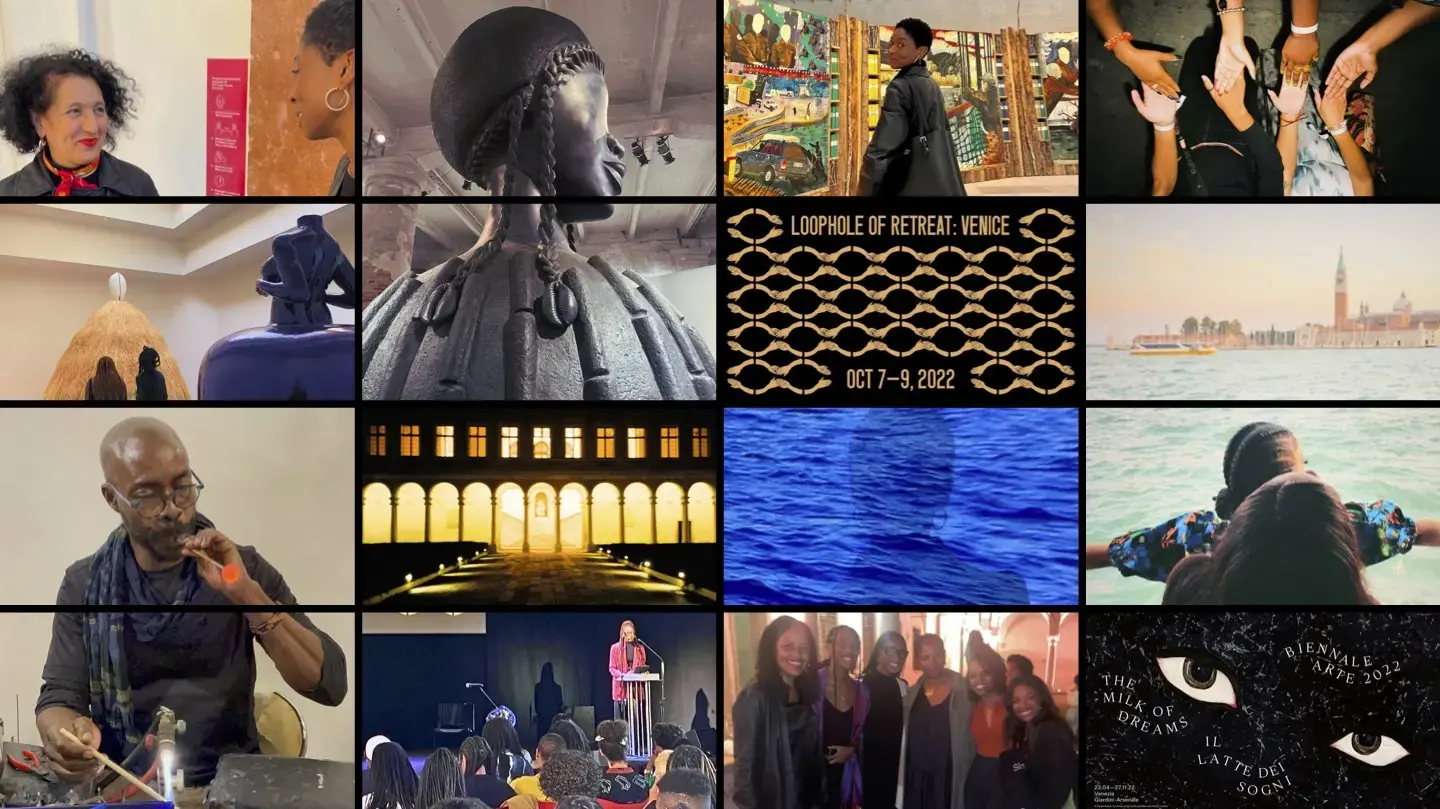 This project investigates how race, gender, and nationality impact the reception of artistry in the context of the Venice Biennale. It has a transnational Black feminist framework with attention to intersectionality, scholar-activism, and solidarity building.*
---
The Venice Biennale (La Biennale di Venezia) is the largest and oldest international contemporary art exhibition. It is often called 'the Olympics of Art' given its diplomatic complexities, displays of 'the best' a nation has to offer, and competition amongst countries from around the globe.
In this project, Pulitzer Reporting Fellow Nailah Reine Barnes investigates how race, gender, and nationality impact the reception of artistry in the context of the Venice Biennale. Her approach questions the inequities that have resulted from centuries of colonialism and racism, as well as new derivations of marginalization.
The components of this project are multi-faceted, ranging from in-depth analyses and criticisms to emotive interviews and conversations. The stories and media elements highlight the impact of Black women artists in the space, including Simone Leigh, Zenib Sedira, and Gee's Bend quilters. Nailah also addresses the inequitable presence of sub-Saharan African pavilions at the Biennale. The articles are deeply personal, reflecting how the Venice Biennale was generative for Nailah as a writer, collaborator, curator, researcher, and young Black woman making sense of her identity and genealogy.  
Throughout this project, Nailah posits what these circumstances may mean for the future of the Venice Biennale, the art world, and the contemporary geopolitical terrain.  
In addition to her investigations in Venice as a Pulitzer Reporting Fellow, Nailah conducted extensive research on these topics in the course "Art, Craft, Theory: Simone Leigh," instructed by Cheryl Finley, Ph.D. and julia elizabeth neal, Ph.D. at Spelman College, before arriving in Italy. She also worked closely with the Institute of Contemporary Art Boston, the commissioning institution of the U.S. Pavilion of the 59th Venice Biennale.
---
Author's Notes:
*Project title inspired by the book Soul of a Nation: Art in the Age of Black Power, edited by Mark Godfrey and Zoé Whitley.
*This project builds upon frameworks established by Riché Daniel Barnes, Ph.D. and Kia M. Q Hall, Ph.D.
RELATED ISSUES

Women

Racial Justice