Project October 26, 2020
How a Chicago Neighborhood and Community Health Center Take on the Brunt of the Pandemic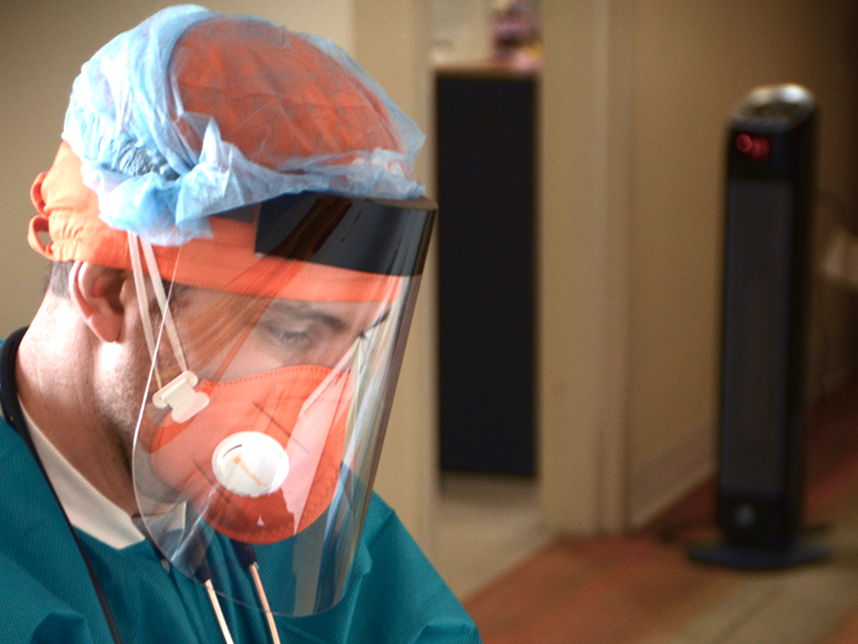 Esperanza Health Center sits on the Southwest side of Chicago, pressed between the neighborhoods of Little Village and North Lawndale. The center was formed almost two decades ago to address the immense lack of accessible healthcare for Latinx communities in the area. Now in four locations, Esperanza provides bilingual care and access no matter immigration and insurance status, or ability to pay. Today, as the global pandemic rages through Chicago's more at-risk neighborhoods, the clinic's mission is more crucial and difficult than ever before.
Through the lens of Esperanza Health Center, Medill Reporting Fellow Elena Bruess examines the prevalence of the pandemic in the Little Village community, and the limitations and concerns of those on the front line. Most of the residents in Little Village are Mexican-American, a fourth are undocumented, and 34 percent do not have health insurance. As one of the 26 industrial corridors in Chicago, the community is one of the most densely populated neighborhoods in the city—both limiting green space for residents and fueling pollution around them. At Esperanza, and in Little Village, the positivity rate for COVID-19 has consistently been higher, if not double, the city average.
Yet, despite all this, the center is also a window into the resilience, kindness and power within Little Village. In the face of community health, no one issue stands alone nor does any one person. Whether at a health center or within the community, the neighborhood comes together. As one resident puts it, there is always someone caring about Little Village, always keeping our values alive. Now is no different.