Project March 25, 2019
Dairyland in Distress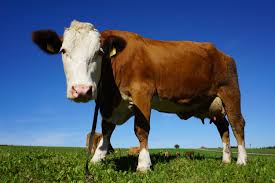 There is no more quintessential image of Wisconsin than a red barn with a herd of cows grazing in a green field against a bright blue sky. The state's dairy culture is an essential part of the state's culture, and dairy farms are an economic engine that powers rural Wisconsin.
All of it is at risk.
Last year, the state lost nearly two dairy farms a day—an unprecedented rate driven by nearly five years of flat or sinking milk prices, a steady decline in consumer demand and farm-level struggles with mounting debt, a lack of workers and other grinding economic factors.
More importantly, the dairy industry—not just in Wisconsin, but throughout the United States—has been whipsawed by international factors, from tariffs that close off markets and drive down prices to border crackdowns that leave farms without vital immigrant workers. 
For decades, dairy farmers have been told not to worry about production—that it can always be absorbed in growing global markets. Now, China—locked in its own trade battles with the US—is making a major push into dairy and has cultivated Russia as a major customer. One farm in China already has 100,000 cows and a footprint the size of Portugal.
The Milwaukee Journal Sentinel and 10 other Gannett-owned properties in Wisconsin have launched a year-long series, "Dairyland in Distress," that will explore these issues and more. 
RELATED INITIATIVES
RELATED ISSUES

Trade

Issue
Bringing Stories Home
Bringing Stories Home