FOND DU LAC – One of the hardest days ever for dairy farmer Shawn Schmitz was in the spring of 2019 when he and his father, LeRoy, shut down their farm and walked away from the life they'd known for decades.
Another tough day, for Shawn, came last July. He hadn't been on that farm only a few miles from Fond du Lac since it was sold two years earlier. Every time he thought about even driving past it, he turned around because the memories were still too painful. 
But on Friday, July 9, Shawn figured he was ready to make that trip. In a spur of the moment decision, he joined a film crew from Milwaukee PBS and the Milwaukee Journal Sentinel for a brief visit to the place where he and his father used to milk around 250 cows, where they'd poured all their energy and finances into a plan wiped out by forces largely beyond their control. 
---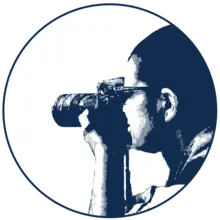 As a nonprofit journalism organization, we depend on your support to fund more than 170 reporting projects every year on critical global and local issues. Donate any amount today to become a Pulitzer Center Champion and receive exclusive benefits!
---





As Shawn's pickup truck neared the property on Brown Road, he turned to the videographer in the passenger seat. "Once we get to the corner, and I make a right turn," he said, "that'll be the first time since September 2019 I'll be down that road."
Getting closer, Shawn struggled with his emotions.
"Oh my God, it's horrible," he said. 
The farm, no longer a dairy operation, certainly looked different. 
Its grain silos and a barn had been torn down. There was a sinkhole, partially filled with rainwater, where the milk house once stood; piles of broken concrete and metal where there used to be calf hutches and bustling farm activity. 
The remaining barn that once housed dairy cattle was now an equipment storage building. Shawn grimaced at the changes but understood the reasons for them. He still wanted a closer look.
Pulling into the driveway, he opened the truck door and let out his dog Buster, who right away recognized where he was. 
"You want to get out and run around, don't you, Bud? Old stomping grounds," Shawn said.
Dairy farm families at a crossroads
Since 2000, Wisconsin has lost around 68% of its dairy farms, most of them small- and medium-sized operations like the Schmitz family had for more than a half century. Yet milk production has risen as the remaining farms have gotten larger or more efficient through improved cattle genetics and advances in technologies. 
As an outgrowth of its Dairyland in Distress series, the Milwaukee Journal Sentinel partnered with Milwaukee PBS to document challenges and opportunities in Wisconsin's flagship industry. The resulting hour-long program, "America's Dairyland at a Crossroads," aired Thursday at 7 p.m. on WMVS channel 10.1 and on Spectrum cable television's channel 16.
It will also be available on the Journal Sentinel's Facebook page and website. 
The documentary, which had support from the Pulitzer Center and the local journalism initiative of FRONTLINE PBS, follows four Wisconsin farm families as they share their stories and hopes for a future that, in some cases, might not include dairy. 
The Schmitz family's story began in the late 1960s when LeRoy juggled a factory job with farming, eventually building a small dairy herd and moving to a 210-acre farmstead. He and his wife, Bonnie, named it "Bonnie Lee."
When Bonnie passed away in 2003, LeRoy considered selling the herd and some farmland for his retirement. The farm was struggling, but Shawn enjoyed milking cows, and the best course of action seemed to be continue pushing ahead. 
They ran into trouble when the owners of cropland they'd rented for years signed contracts with larger farms willing to pay more money. As a result, LeRoy and Shawn had to buy cattle feed they previously would have grown themselves. It added to their costs at a time when milk prices fell to rock-bottom levels. 
"We were making payroll, but we couldn't keep up with the feed bills," LeRoy said. "The bank told us they wouldn't lend to us anymore, so I started taking money out of my savings, draining it away to nothing."
Then, heart surgery and cancer took him out of the daily farm work. As the dairy operation's finances dwindled, it became harder to afford hired help. Shawn worked day and night to keep everything going. 
Eventually, LeRoy made the hard decision to shut down the farm. It was early 2019, a year when Wisconsin lost more than 800 dairy farms and the price that farmers got for their milk remained stuck in a five year slump. 
Shawn, not ready to call it quits, didn't take the decision well. 
"Matter of fact, I probably said a few choice words I shouldn't have ... I think I stormed out of the house that day," he recalled. 
A farm rebuilt for the next generation
For many good reasons, young people are often drawn back to the family farm where they were raised. And sometimes a catastrophic event reminds them of the importance of family ties.
That was the case for Kristyn Nigon, who earlier this year quit her office job so that she could rejoin her parents' Nigon View Dairy in Clark County.
"I started thinking about going into the dairy industry when I was around 13 years old. That's when my roles on the farm got bigger," said Nigon, who in 2020 graduated from University of Wisconsin-River Falls with a bachelor's degree in dairy science.
She cherished the memories of growing up on the farm run by her parents, Marty and Kathy Nigon. Even during the years when milk prices sank or the crops were poor, she didn't feel the strain they must have felt. But she learned responsibility. 
"It made me who I am today," Kristyn said. "My (five) siblings and I had our regular tasks. We had to go out and help with the milking, feed calves, help with field work ... On the weekends, if we wanted to go places, we had to get our farm work done first."
Tuesday, Sept. 24, 2019, a tornado ripped through the farm, tearing the tops off four grain silos and nearly destroying six buildings.
Kristyn, still in college, rushed home to help with the cleanup. The following Sunday, the Nigons gathered at the kitchen table to make some hard decisions about the farm's future. 
"There were a lot of emotions going on that morning we hadn't really seen in our family," Kristyn recalled. "But until something like that happens, it doesn't always come out. We got to learn a lot about ourselves."
The meeting lasted nearly three hours, and the decision was made to rebuild.
"What did I learn about myself? I learned that I have some really great people in my life and that I trust them more than I actually thought I did ... And that's made me realize what I really have," Kristyn said.
After graduation, she wasn't quite ready to return to the farm. Instead, she took a job with an equipment company and came home on weekends to help out with the cows and other farm chores. 
Eventually she reached a point where she wanted to rejoin the farm full time.
"It was wonderful. I was very, very happy to hear that," Marty recalled.
The Briggs farm, with only 60 cows, endures hard times
Jim Briggs was part of his family's dairy farm in Massachusetts, only 25 miles southwest of Boston. 
They bottled their own milk and delivered it to restaurants, stores, and nursing homes. They had an on-farm store with a window where customers could watch the milk flowing from the cows, through a glass pipeline, to the processing tank.
Eventually, urban sprawl made it impossible to keep the dairy operation going. Jim moved to Iowa for 10 years. Then he and his wife, Jenny, moved to Marathon County in central Wisconsin to get back into dairy. 
They lived in a camper for a while until they found a farm and got settled. 
"We came up here on weekends and fell in love with the place," Jim said. 
"It reminded us more of Jim's roots from out East," Jenny said.
Now they have a small herd of about 60 Jerseys that grazes on lush green pastures. The milk is shipped only 20 miles to a locally-owned cheese plant.
Belying the idyllic scene, though, the farm has struggled with low milk prices, rising costs, and government policies that favor large-scale agriculture. 
"I don't think anyone in Washington knows us types of farms even exist," Briggs said. "Sometimes I don't even know if they care if we exist."
He says farmers would benefit from some type of national milk supply management system, like what Canada has, to lock in a reasonable profit. Under the current U.S. system, farmers operate under market forces largely beyond their control.
Often they don't even know what they'll be paid for their milk until two weeks after it leaves the farm. The price can be volatile, month to month. 
"Stable prices would be better for everyone, even the bigger farms," Briggs said.
How does he feel about the future of his farm? 
"It depends on what day you ask me," Briggs said. "Some days, I feel like I could do this for another 20 years. Other days, I'm ready to give it up tomorrow."
New technologies and revenue streams could keep farms afloat
Small dairies will probably survive if their operating costs are low enough, they have off-farm income, or a unique product that fetches a higher price. They'll likely boost their revenue with alternative crops, such as maple syrup and hazelnuts, and become better connected to local food markets. 
Some may even create a future out of thin air with industrial-scale photosynthesis that captures carbon dioxide from the atmosphere, and with sunlight, converts it into the fuel additive ethanol. 
Trade wars, diminished natural resources, and environmental pressures could favor farming on a local scale.  "We are going to return to small- and medium-size farms that are distributed throughout the world," said Jack Uldrich, a futurist from Minneapolis. 
Last summer, he visited Roehl Acres, a Clark County dairy farm run by Dennis and Suzie Roehl. Next July, the Roehls will host Wisconsin Farm Technology Days, one of the largest agricultural shows in the nation. 
The Roehls would like to install a robotic milking system in their century-old barn to lessen their need for hired help. With the savings in labor, they figure it would only take around six years to pay for it. 
"Everything's always evolving," Dennis says. "As long as we embrace the technology and bend with the times, I think there's a future here."
He's not counting on meaningful changes from Washington.
"So let them do what they're going to do. All I can do is manage what I can on my farm, watch my expenses, and increase my income if I can," he said. 
Consumers play a vital role
John Ikerd, professor emeritus of agricultural economics at University of Missouri, says Wisconsin is one of the few remaining states where small, independent dairy farms are still viable. But for that to continue, he says, consumers will have to embrace local food production. 
"The ultimate change has to come from an informed public," Ikerd said. "People have to wake up to the fact of what's going on."
Farmers could work together to build their own processing plants and create retail markets that capture more of the consumer dollar. 
"I think the key is going to be relocalizing the food system, and you can begin that now," Ikerd said. "You can find customers that care about the way the animals are treated, that care about the impacts of the production process on the land and on other people ... they will pay you enough to make those kinds of operations economically viable."
Steve Kelm, a dairy science professor at University of Wisconsin-River Falls, says America's Dairyland remains well positioned for the future.
"We're the envy of states across the U.S. in terms of our processors, in terms of our ability to make cheese, in terms of our ability to make a high-end product," Kelm said.
The industry contributes more than $45 billion a year to Wisconsin's economy. Farms, dairy equipment manufacturers, processing plants, milk haulers, feed mills, bovine genetics firms, dairy software companies, and many other farm businesses create economic waves that roll across the nation. 
"I think that we're very fortunate in the United States to have one of the most affordable food systems in the world, and also one of the safest systems in the world," Kelm said.
"And so should I, as a consumer, be willing to pay more for that? To be honest, the answer is probably 'yes,'" Kelm said. "I'm willing to pay more for each upgrade on my iPhone. I'm willing to pay more for any number of things in my life, so I'm pretty confident that I can pay a bit more for dairy products and food in general."
Shawn Schmitz, from Fond du Lac, says if he and his father had received even a modest amount more for their milk, it would have covered their costs and kept them in business. 
"We wouldn't have gotten rich, but we would probably have gotten by," he said. 
Still, the downturn was so prolonged, and so steep, it became too late to recover.  While Schmitz says he misses dairy farming, especially the cows, unless something changes he probably wouldn't encourage a young person to get into it.
"As much as it may be in your blood, unless you've got a good financial backer, you're gonna be struggling," he said.
Then he pauses for a moment.
"Hey, if you want to do it, go ahead and try. But you're gonna have to work your tail off and have some extra income to help you make it."
He wants small farms to succeed, and while he's got a job in the city now, he still goes to hay auctions sometimes and keeps an eye on things like cattle prices.  
"I think you've got to have the smaller farms because you can't just count on these big farms all the time. You've still got to have the little guy," Schmitz said.
Then he added, "I think Wisconsin will always be America's Dairyland. I hope to God it is."
RELATED ISSUES
RELATED INITIATIVES