Project April 25, 2016
Brick by Brick: Reforming South Asia's Brick Kilns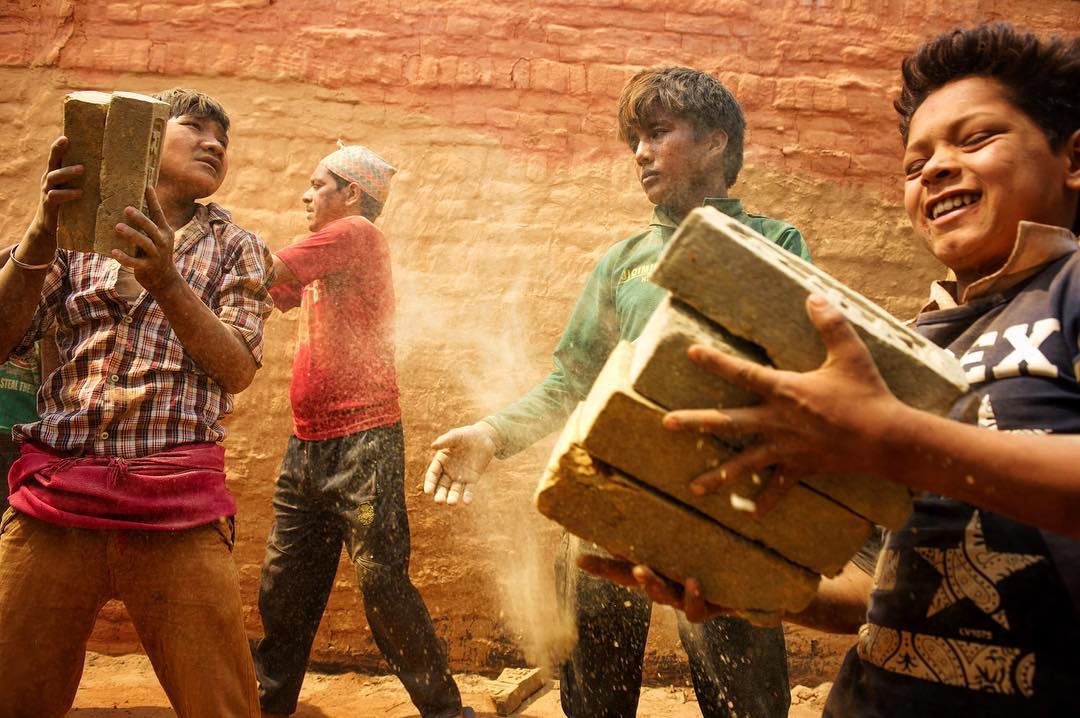 The 7.8-magnitude earthquake and its aftershocks that struck Nepal last spring killed nearly 9,000 people and destroyed or damaged 900,000 houses. One year later, the impoverished nation is still struggling to rebuild.

Political turmoil long delayed reconstruction work. But now that rebuilding is finally getting underway, Homraj Acharya, a Nepali labor rights activist, predicts the demand for bricks will skyrocket–along with likelihood of abuses in the country's notoriously repressive brick kilns.

Brick kilns across South Asia, from the Kathmandu Valley to the countryside of Uttar Pradesh, are hotbeds of labor and human rights abuses. India has, by far, more enslaved people than any other country–more than 14 million, a huge portion of who work in kilns. Nepal faces a similar problem that was exacerbated by last year's quake.

Local activists across the region committed their lives to cleaning up the industry. Stories of bonded and child labor at the kilns have long troubled Acharya, but he views the looming construction boom as the perfect opportunity for reform. Will he be able to achieve lasting change?

In India, Bhanuja Sharan Lal leads a team that is working towards the same goal. The group's community empowerment approach has helped to almost completely eliminate human trafficking and debt bondage in low-caste communities across the northern state of Uttar Pradesh. Reporting teams from The Christian Science Monitor and the PBS NewsHour look at whether this success is sustainable and if it can provide a model that could be replicated in other parts of the world.
×

PART OF: Brick by Brick: Reforming South Asia's Brick Kilns

July 31, 2016

×

PART OF: Brick by Brick: Reforming South Asia's Brick Kilns

April 26, 2016

×

PART OF: Brick by Brick: Reforming South Asia's Brick Kilns

April 25, 2016
RELATED ISSUES