Event
Rethink Global Health: Pulitzer Center Shorts Film Screening at CUGH
Event Date:
March 27, 2015 | 12:00 AM EDT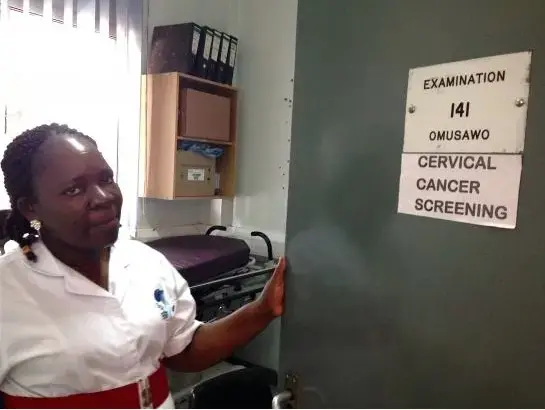 Join us at the Consortium of Universities for Global Health Annual Conference, for a screening of short films by Pulitzer Center journalists who are rethinking the definition of global health. The Pulitzer Center's Peter Sawyer will join the screenings to discuss the organization's efforts to bring global health stories to the public through the mainstream media.

Filmmakers Sascha Garrey, David Rochkind and Karim Chrobog will join a discussion/Q&A following the screening.

6:30 PM, March 27
Sheraton Boston Hotel
Republic Room
Boston, MA 02199

THE FILMS:
The screening will last approximately 1 hour, followed by a discussion/Q&A.

Wasted: Part 2 (South Korea)
According to a UN report, about 1.3 billion tons of food is lost or wasted every year—evidence of what a careless habit can produce on a gargantuan scale. Yet South Korea has become the world's largest food recycler in response to tough new legislations. The film "Wasted" is part of a broader multimedia project of the same title that looks at two developed countries—South Korea and the United States (the world's largest food waster)—that are on opposite ends of the spectrum. Karim Chrobog. South Korea.

TB in Vietnam
In Vietnam, only the most basic TB programs are funded, and barely 70 percent of TB cases are diagnosed. The country faces a 72 percent funding gap in what the World Health Organization reports is needed to fight TB, which threatens to undo some of the gains the country has made and lead to the spread of multi-drug-resistant strains of the disease. This film is part of the Pulitzer Center-supported project "The Price of Health: TB Budget Gaps in Vietnam." David Rochkind. Vietnam.

Roads Kill in Cambodia
More than 1.2 million are killed on the world's roads each year—and that number is increasing rapidly. If nothing is done to reverse this trend, the annual death toll is on course to triple by 2030. The dangers of road traffic are highest in developing countries, and Cambodia is no exception. This film is part of the project titled "Roads Kill" which explores road traffic hazard around the world. Steve Sapienza. Cambodia.

Shame, HIV, and the Church (Jamaica)
Despite efforts within some churches to increase awareness and acceptance in its response to people living with HIV/AIDS, in many ways the church in Jamaica remains a troubling site for silence and neglect of those living with the disease. This series of video poems bring a distinctive perspective to the story of HIV/AIDS and its intersection with issues of sexual orientation, stigma, culture, class and gender in Jamaica. This film is part of a project titled "Shame: HIV/AIDS and the Church in Jamaica." Kwame Dawes. Jamaica.

We All We Got (Gun Violence in Chicago)
When one thinks of the most pressing health problems facing the U.S. today we are likely to consider obesity, diabetes, or cancer. However, for children and youth between 10 and 24 years of age, violence is the second leading cause of death. This film explores slow tragedy gun violence exacts on Chicago's streets, and is part of the project "Too Young to Die." Carlos Javier Ortiz. Chicago.

Seeds of Hope (Trailer)
Fiona Lloyd-Davies takes us to a region known as the most dangerous place in the world for women, eastern Democratic Republic of Congo. She tells the story of Masika Katsuva, herself a survivor of multiple rapes, who has provided refuge to thousands of women and children. Together they help each other heal and build a farming community sowing seeds of hope. This film is part of a Pulitzer Center-supported project "Congo: Consequences of a Conflict with No End." Fiona Lloyd-Davies. Democratic Republic of Congo.

The Rise of the Killer Virus (Trailer)
With nearly 40 million people killed and 30 million infected, AIDS is to date the most destructive pandemic in modern history. In an effort to combat the virus, a team of scientists travel to the Democratic Republic of Congo to investigate human specimens containing the virus. The team explores the colonial history of the Congo to explain how HIV spread. Modern scientific inquiry is mixed with archival footage, sometimes painful, reflecting the cruelty and devastation of colonization. It also signals that the conditions for a new pandemic are still present. This film is part of the Pulitzer Center-supported project "HIV's Origins—and the Lessons for Today." Carl Gierstorfer. Democratic Republic of Congo.

Cervical Cancer in Uganda: Three Perspectives
According to the Center for Disease Control and the World Health Organization's International Agency for Research on Cancer (IRAC), each year nearly 47 women per 100,000 women over the age of 15 are diagnosed with cervical cancer in Uganda, as compared to approximately 9 women per 100,000 women over the age of 15 in the United States. Although many Ugandan women are affected by this disease, mainstream awareness about cervical cancer prevention is lacking among the general population. Even so, there is an increasing number of opportunities to screen for the disease in Uganda. We hear the experiences of three Ugandan women from different backgrounds who have been screened or treated for cervical cancer. Part of the "Cervical Cancer in Uganda" project by BU student fellow Sascha Garrey.