Lesson Plan March 21, 2018
Young People's Revolutions: Examining Youth Movements Around the World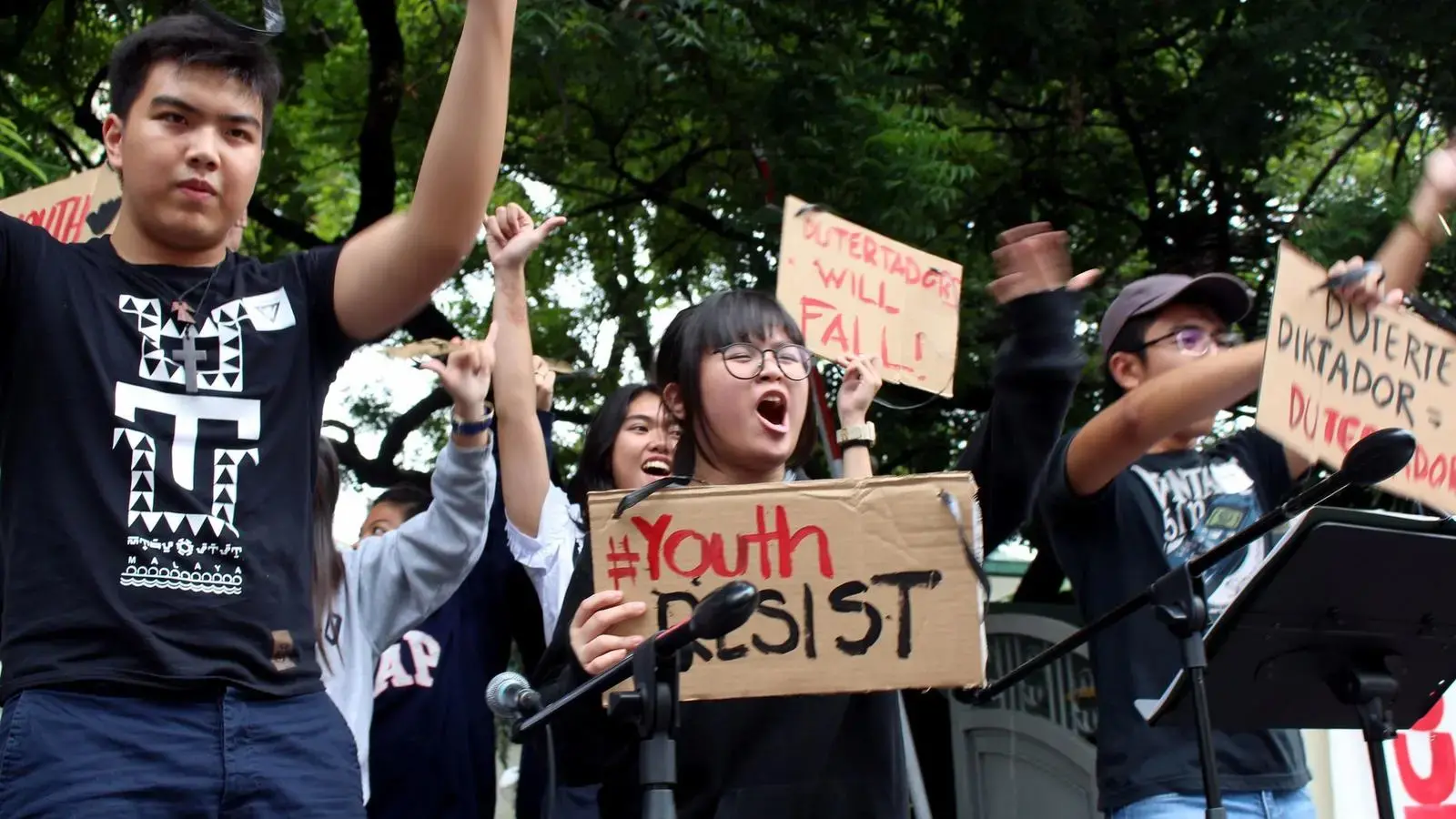 Four Resources on Youth-Led Social Movements:
To connect with youth-led revolts in different countries and consider contemporary youth movements in students' own communities, this lesson plan employs the following resources: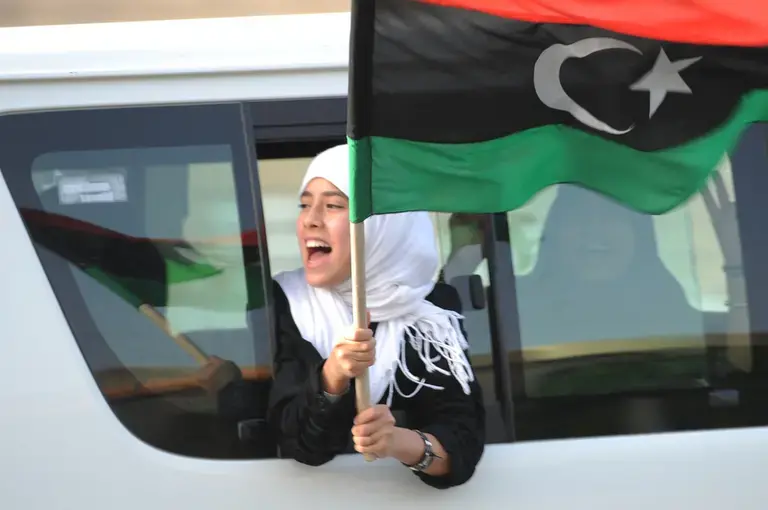 This story explores Tunisian youth protests over poverty and unemployment at the start of the Arab Spring.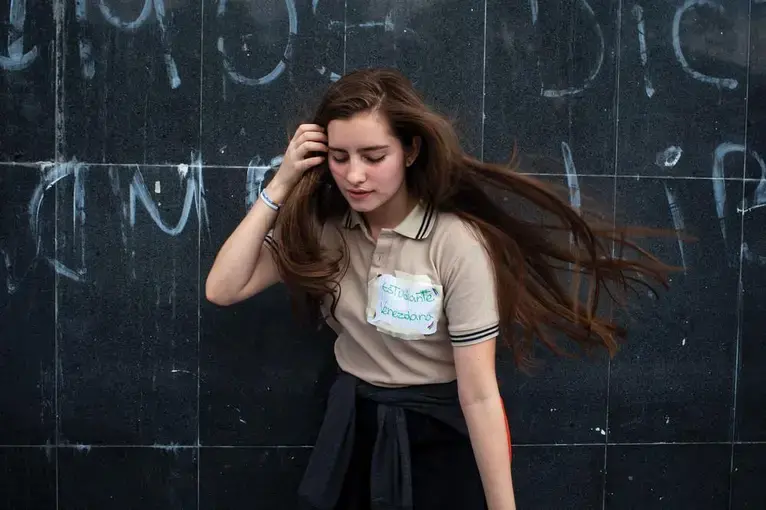 This photo story provides a compelling look into Venezuelans' uprising against authoritarianism, hunger, and the wrecked economy.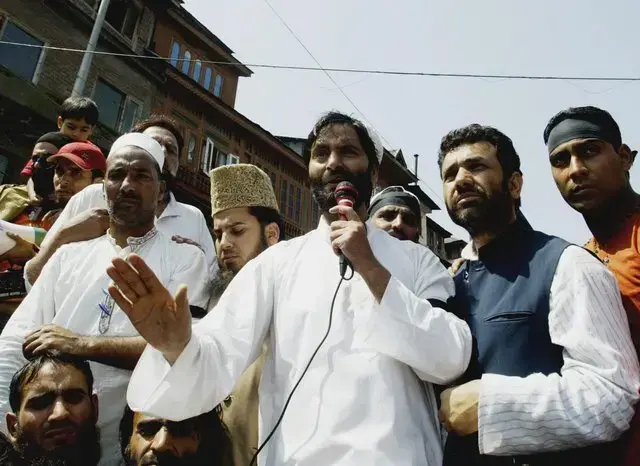 This story shines a light on the longstanding struggle for independence in Kashmir, highlighting the differing tactics of militants and a new generation of peaceful protesters.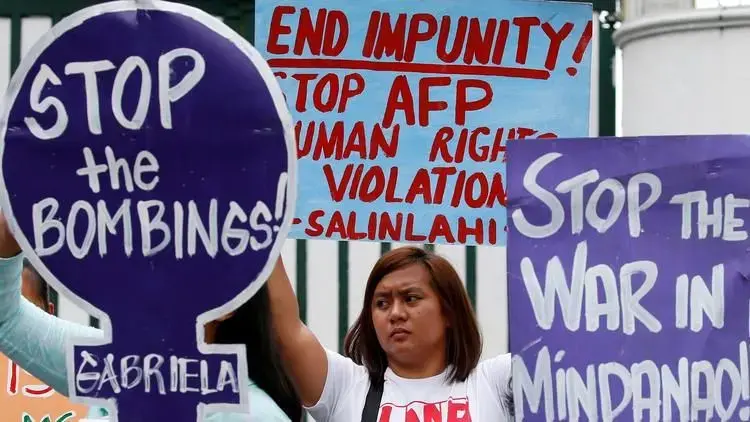 Authoritarianism, extrajudicial killings, and human rights abuses prompt youth to take to the streets in this story from the Philippines.
Warm-up:
1. What is something happening in your country right now that makes you angry? Write it down on a post-it note and stick it to one wall of your classroom. (If you would prefer not to share, write down something that you have heard makes other young people angry.)
2. Take a walk along the wall and read your peers' responses. Take mental note: Do you see any patterns? Do you connect with the problems your classmates wrote down? Are there any that surprise you or that you hadn't thought about before?
3. Find a seat and a partner. Take 3 minutes to discuss:
What is the problem you identified?
Are you protesting the problem that makes you angry?
If you are protesting the problem, why and how? If not, what would it take for you to start, and how would you go about it?
Pay close attention during your discussion; consider taking notes. You will be asked to share your answers with the class later.
Introducing the Lesson:
Any time you look at the news, you can find out about bad things happening in your community, in your country, and in the world. However, where there is bad news, there are usually people working to solve the problems and stand up to the forces causing them.
Today, we are going around the world to look at the big problems facing four different countries and how young people are leading the charge against them.
Introducing the Resources:
1. Each of the four corners of your classroom is labeled with a country name and the geographic region to which it belongs:
Tunisia (Middle East/North Africa)
Venezuela (Latin America)
India/Kashmir (South Asia)
Philippines (Southeast Asia)
Go to the corner of the country you would like to find out more about today. There should be at least three students in each corner.
2. You will receive a story that corresponds to your corner's country. In your group, read your story, silently or aloud to one another.
3. While reading, keep these questions in mind:
What do young people care about in this country, and why?
If you lived in this country, how would you respond?
What is happening as a result of the young people's actions?
Activity and Discussion:
1. During the following discussion, fill in this table:
| | | |
| --- | --- | --- |
| Country | Cause | Result |
| Tunisia |                                                 |                                               |
| Venezuela | |   |
| India/Kashmir | |   |
| Philippines |   | |
2. Select (a) respresentative(s) of your group to give a brief summary of the story you read to the class. The summary should answer the following questions:
What do young people care about in this country?
How are they protesting the problem affecting them?
What is happening to a) the young people and b) the country as a result of their actions?
What is something that stood out to you about the story?
3. As a class, discuss these stories of international youth-led movements and the youth-led movements happening right now in your own community:
How do the problems young people are facing in these countries compare with the ones you and your classmates wrote down at the beginning of class?
If you were in the situation of the young people you read about, what would you do?
What forms of social action are young people in your community/your country taking right now? What are some of their causes?
How do these movements compare with the movements in Tunisia, Venezuela, India/Kashmir, and the Philippines?
How is the government's response to the protests in your story similar and different to the U.S. government's response to protests? What conditions do you think create those similarities and differences?
4. Share a few of the responses you came up with during your warm-up discussions. After sharing, answer the additional question: Following this exploration of global and local youth movements, would you change anything about your original response?
Extension Activities:
Option 1. Plan a social action to highlight problems impacting youth in your community and around the world. Possibilities include:
A social media campaign
An open mic/performance
An art exhibition
A demonstration at your school (with the administration's approval) or in a public space (with the required local permits)
Option 2. Using the international stories you explored today, write your own news story about young people who are taking social action to address a problem in your own community. Be sure to get interviews with people who are directly involved with the movement, as well as quotes from people who have different opinions on the problem and/or movement. Send your story to education@pulitzercenter.org for possible publication on the Pulitzer Center education blog.
REPORTING FEATURED IN THIS LESSON PLAN
×

PART OF: The Office of Hope

December 6, 2016

×

PART OF: India: Conflicts Within

October 11, 2008