Objectives:
Students will be able to…
Examine how historical and present-day medical racism contribute to vaccine hesitancy among Black people in the U.S. and in formerly colonized countries
Reflect on the importance of historical knowledge and cultural competency in public health and global vaccination
Use research and writing to engage with news stories and make local connections
​​Warm-up:
1. Reflect independently or with a partner: How do you feel about doctors? What emotions do you experience when you think about going to the doctor? To what extent do you trust medical doctors' advice?
2. Once you have reflected on your feelings and attitudes about doctors, try to answer: Why do you feel that way? What personal experiences and/or information has influenced you?
*Note to educators: Some students' reflections may be highly personal, or may call to mind painful memories. Consider providing an option that allows for independent reflection that they do not have to share with others.
3. Discuss as a class: What have you heard about how people feel about the idea of getting vaccinated against COVID-19? What are some of the different emotions that people experience when they think about the vaccine? (Examples: relief, fear, anger, gratitude.) Make a list of these feelings as a class.
4. Highlight two or three feelings to explore in greater depth. (Make sure that at least one is positive, and at least one is negative.)
5. Take each emotion word one by one. What might cause a person to feel this way about COVID-19 vaccinations? Can you think of any personal experiences that could influence their attitudes toward vaccines?
Introducing the Lesson: 
Vaccine hesitancy has been identified as one of the top ten threats to global health by the World Health Organization. For those who are hesitant, concerns may be rooted in personal experiences, religious beliefs, misinformation, and many other factors. Hesitancy varies by geography, demographics, and other factors; you can explore the Centers for Disease Control's interactive maps to compare vaccine hesitancy across the United States.
For many people from historically marginalized communities, mistrust is tied to a long history of medical racism and abuse. Black people in particular have been abused and exploited by the U.S. medical system. One example is the infamous Tuskegee Study, in which Black men were led to believe they were being treated for syphilis while the U.S. Public Health Service instead deliberately left them untreated in order to track the disease's full progression. More than 100 men died from syphilis and its complications during the study. Beyond the history of medical abuse against people of color in the U.S., contemporary racism and structural barriers contribute to low vaccination rates among people of color.
In this lesson, students will examine and discuss reporting about vaccine hesitancy in Ghana and Chicago to better understand hesitancy and vaccination rates among people of color. First, students will listen to the audio segment "To Fully Vaccinate Population, Ghana Faces Scarcity and a Troubled History," which investigates how the collective memory of colonial times has influenced current vaccine hesitancy in Ghana. The second story, "The Next Phase Of Chicago's Vaccine Rollout? Jumping The Hesitancy Hurdle," explores vaccine hesitancy among Black Chicagoans. In examining this reporting, students will expand their understanding of medical inequities and the importance of culturally competent public health outreach.
Students' understanding and experience of this lesson will be enriched by some background knowledge of medical racism in the U.S. and/or globally. Consider introducing or reviewing one or more of the following cases with your class before exploring the reporting in this lesson:
This six-minute audio segment by journalist Ridwan Karim Dini-Osman looks at the reasons why people in Ghana are hesitant to take the COVID-19 vaccine.(Note: Time permitting, students may explore Dini-Osman's 23-minute documentary, which extends on the reporting in the audio segment. Teachers and students who watch this documentary should be advised that it contains some graphic verbal descriptions of medical abuse.)
As students listen to the audio story, they can answer the following comprehension questions. 
Comprehension Questions:
Why did vaccines in northern Ghana expire?
What country maintained colonial rule in Ghana in the nineteenth and early twentieth centuries?
Why did the Ebola vaccine trials by pharmaceutical companies Johnson & Johnson and GlaxoSmithKline fail to take place in Hohoe? 
What are some of the concerns expressed by Ghanaians for not wanting to take the COVID-19 vaccine?
What are some of the ways in which the government in Ghana has been working to combat vaccine hesitancy?
This story explores vaccine hesitancy in Chicago. It begins with a short audio segment that focuses on vaccine hesitancy among Black women, followed by a text story that explores vaccine hesitancy, structural barriers, and equity efforts in Chicago.
As students listen to and read the story, they can answer the following comprehension questions.
Comprehension Questions:
Audio
What are Brittany Norment's main concerns regarding the vaccine?
What are some of the myths surrounding the vaccine that Dr. Rochelle Bello mentions?
What does Dr. Bello recommend that people who are hesitant about taking the vaccine do?
Text
Other than vaccine hesitancy, what are some other challenges in getting people vaccinated? 
What is one way that Chicago measures vaccine supply and demand?
According to the Loyola University survey, in Cook County, "hesitancy" is highest among what group of people?
According to the Loyola University survey, vaccine hesitancy is more prevalent among what areas of the county?
Study authors David Doherty and Dana Garbarski point to what crucial blind spot in the survey?
According to Dr. Arwady, who is working to reach under-vaccinated and hard-hit communities, describes a new phase of the vaccine rollout. Where will the Chicago Department of Public Health set up vaccine pop-ups? 
According to Dr. Arwady, how can "vaccine ambassadors" support the new phase of the vaccine rollout?
Reflection and Discussion:
Use details from the stories and your own reflections and experiences to respond to the following questions. These questions can be explored as part of whole-class discussions, small-group discussions, or individual reflections.
What new information did you learn? Did anything surprise you?
Have these stories challenged, expanded, or reinforced any of your own ideas relating to vaccine hesitancy? If so, how?
Why is it important to learn about cases of medical racism, colonialism, and their relationship to medical mistrust?

How should this history be taken into account during the implementation of vaccination campaigns and other public health outreach efforts?

Is there vaccine hesitancy within your own community? What might be some of the causes? Revisit your reflections from the warm-up.
What do you think can be done to combat vaccine hesitancy in Ghana, Chicago, or in your own community? What can policymakers do? Doctors? Scientists? Journalists? You? 
Extension Activities:
Option 1: Research Project
One of the most famous cases of the medical abuse of Black Americans is the Tuskegee Syphilis Study. This study is part of a long history of medical racism that has caused distrust in the healthcare system in the U.S., and has also had international impact; in Ridwan Karim Dini-Osman's documentary, one scholar at the University of Ghana points to as an explanation for vaccine hesitancy in Ghana.
To better understand the history of medical racism, its impacts, and how it can be addressed, do some research and put together a presentation to share with your class.
1. Identify a case study of medical racism that you are interested in researching further. Here are some ideas to get you started:
2. Research the case you have chosen, and prepare to address the following questions in your presentation:
Who is responsible for the abuse that took place in this case? (This is about institutions as well as individuals.)
Who was targeted by the abuse, and how were they harmed?
How did the individuals and/or institutions involved attempt to justify the abuse?
What attempts have been made to repair harm to victims and/or their descendants, or to hold abusers accountable, if any?
3. Take a step further in your research. Learn about an individual or a group working to combat medical racism today. Prepare to answer the following questions in your presentation:
Who is this individual/group, and what is their mission?
What are they doing to combat medical racism? What have they accomplished?
What can we do to support or extend their work?
Option 2: Evaluate Vaccination Rates and Progress
According to Ridwan Karim Dini-Osman, less than three percent of Ghana's population was vaccinated COVID-19 at the time of his reporting. In order to understand what progress has been made in Ghana's vaccination campaign, look into current vaccination rates in the country. Using a graph, display current vaccination rates in Ghana.
Next, look into current vaccination rates in the state where you live. How do they compare? What explanations could you offer for the similarities/differences in vaccination rates where you live?
Option 3: Interview
Interview a person working to combat vaccine hesitancy in your community, such as medical professionals, scientists, journalists, or advocates about vaccine hesitancy. Some questions you could ask include the following: 
What is your experience with vaccine hesitancy? What are some of the causes of the hesitancy people experience?
What are some of the challenges in combating vaccine hesitancy?
How do you work to combat vaccine hesitancy?
Select quotes that stand out from your interview. Then, write a short paper (one page) about the person you interviewed and what you learned from them. Be sure to include quotes and paraphrased information you learned during your interview.
Click here to watch a short video with tips on how to conduct an interview with journalist Natasha S. Alford, or here for a full lesson on interview skills.
Common Core Standards:
Analyze a complex set of ideas or sequence of events and explain how specific individuals, ideas, or events interact and develop over the course of the text.
Integrate and evaluate multiple sources of information presented in different media or formats (e.g., visually, quantitatively) as well as in words in order to address a question or solve a problem.
Invite a Guest Journalist to Speak About Vaccines with Your Class
Our journalist-grantees can talk with your class about the COVID-19 vaccine, hesitation and historical trauma, equitable global distribution, and more. Check out a list of potential guest speakers below, and read more about what to expect during your virtual visit here.
REPORTING FEATURED IN THIS LESSON PLAN
RELATED ISSUES

COVID-19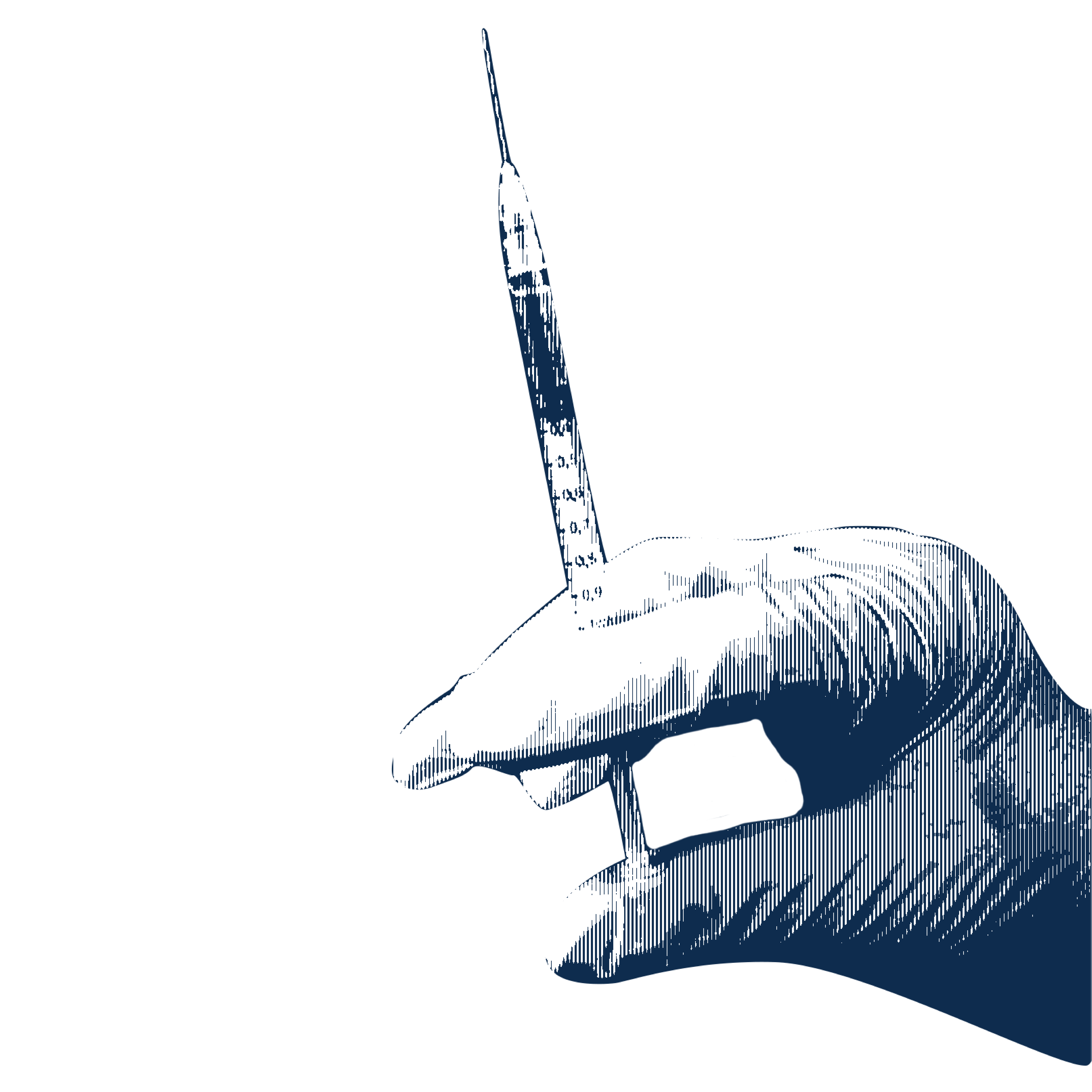 Health

Racial Justice