Lesson Plan February 14, 2019
The People Behind the Stories
Warm-up: Thinking past stereotypes and building empathy.
Resources and Research: Researching the subject of an assigned news article to understand their individual story and global significance.
Share What You Learned: Connecting with findings and presenting them to others.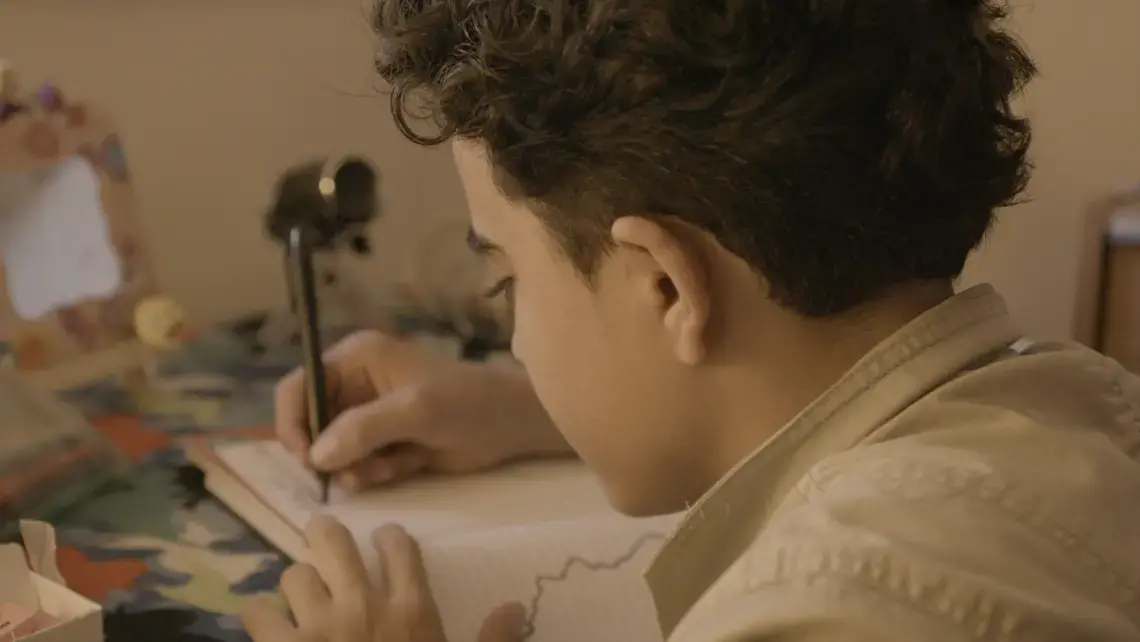 'We Became Fragments' follows Syrian refugee Ibraheem Sarhan through his first week of 10th grade in Winnipeg. Image courtesy of Lacy Jane Roberts, Luisa Conlon, and Hanna Miller. Canada, 2018.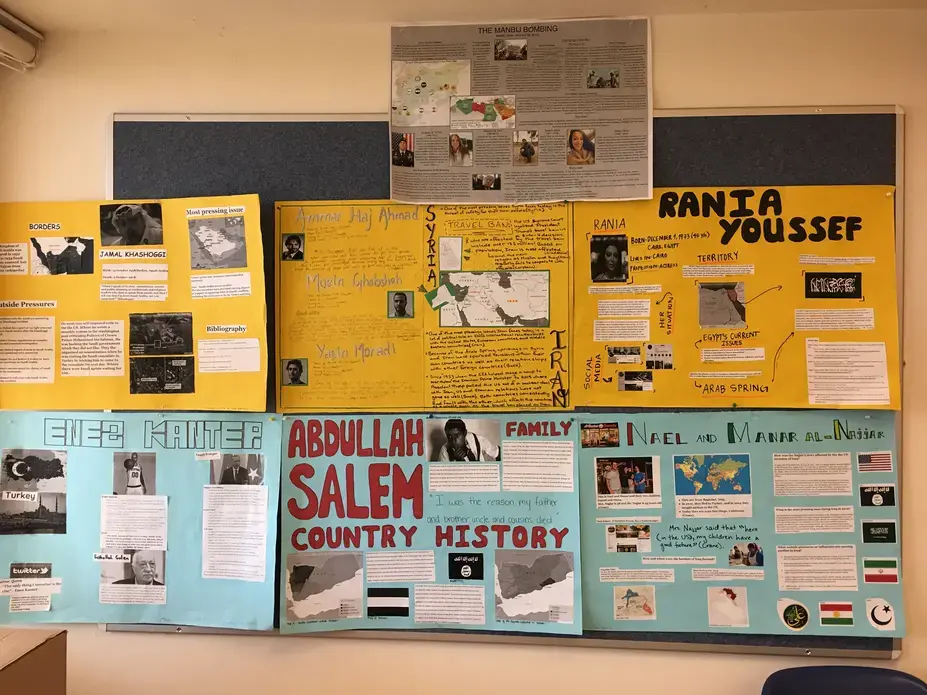 Projects by students in Sharna Marcus's class at Walworth Barbour American International School. Image by Sharna Marcus. Israel, 2019.



Printable PDFs/Word Documents for this Lesson: 
Reporting and other materials:

Jamal Khashoggi (podcast linked below)
Ibraheem Sarhan (podcast linked below)
Introducing the Lesson:
What do we really know about the stories popping up in our headlines? Can focusing on one individual in a story help us develop a deeper understanding of what people face around the world every day? In this project you will look closer at a key figure in a news story you select.
You will read and research about one person in order to create a project (PowerPoint presentation, poster, or news article) explaining who this person was, why we should know about them, and how their story relates to the bigger picture of a global issue.
Digging deeper into a global story can help connect us with international news on an individual level while creating connection and empathy.
Note: Although the people and stories compiled and suggested below are specifically chosen to deepen understanding of the Middle East, this project can be adapted, using Pulitzer Center reporting, to other geographic areas or to focus on a specific issue.
Warm-up: 
1. Think of one person who you believe changed the world. This will work best if you know a few different facts about the person. Write down their name and their most famous achievement.
2. Turn to a partner and try to explain who that person is without saying their name or their most famous achievement. Was your partner able to guess without knowing what they are most famous for? 
3. As a class, discuss:
How do you know what you know about the person you chose? Where did you learn about them?
Did any of the facts you found out about the person your partner described surprise you?
Every person you hear about on the news, even in passing, has a story. Every big news story affects real human beings. Today, we will be looking at stories of wars and humanitarian crises that many of us will have heard about before. However, instead of the big picture, we will focus on the stories of individuals. Hopefully, this exercise will challenge some of what we thought we knew. 
Resources:
Working in groups or on your own, decide which individual you will select for your project. Here are some suggestions:
Research:
After reviewing the materials and stories, respond to the questions and prompts below using this worksheet. 
Think about these questions as you go: 
What do you know about this person's country?
Can you find their home country on a map?
How have significant regional events of the last 20 years impacted this person's story? (For the Middle East, consider the Arab Spring and/or the 2003 U.S. invasion of Iraq.)
Does what you're learning challenge what you thought you knew?
What do you think other people should know?
Share What You Learned:
Once you have finished your research, organize it into a PowerPoint presentation, poster, or news article.
Try to include:
Details about why people should care about this person and their life
How this person made you question common stereotypes or your own preconceived notions
What this person did on a individual level and in relation to the global story
Any pictures of the individual and/or events important to their story
Your project should also answer the following questions:
Why does this story matter to your community? How can you connect?
What can you and your community members do to support the individual you researched and their community?
Does it change your view of how you might relate to larger global stories?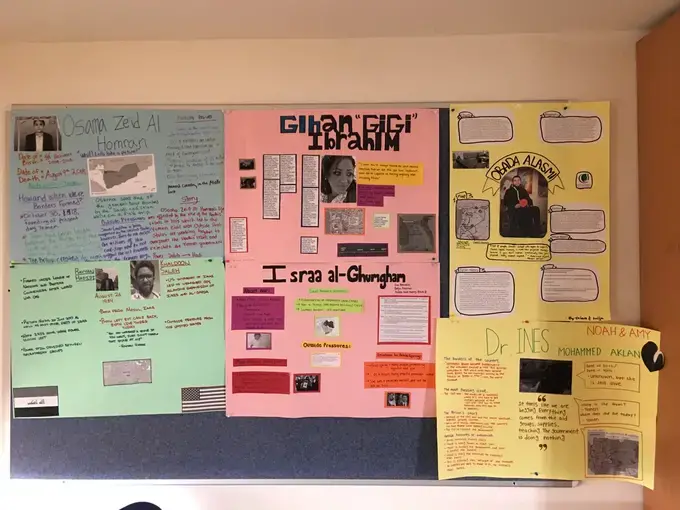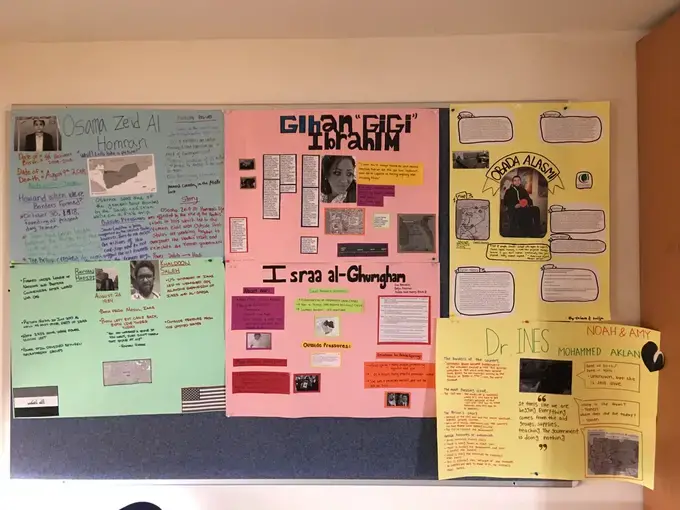 This lesson was created in collaboration with Sharna Marcus, a History and English teacher at the Walworth Barbour American International School in Israel.
Common Core Standards:
Analyze how the author unfolds an analysis or series of ideas or events, including the order in which the points are made, how they are introduced and developed, and the connections that are drawn between them.
REPORTING FEATURED IN THIS LESSON PLAN
The death of Jamal Khashoggi shocked the world—but he was far from the first Saudi dissident to be...

Recently, Saudi Arabia has marketed a new image as a more liberal, modernizing nation. Yet at home...

After losing his mother and four siblings in a bombing that left him injured, Syrian teenager...

A war fought in the name of the Yemeni people has exposed dirty deals by all parties to the conflict...

What is home for war refugees and the communities trying to integrate them? Where do conflicts arise...
RELATED ISSUES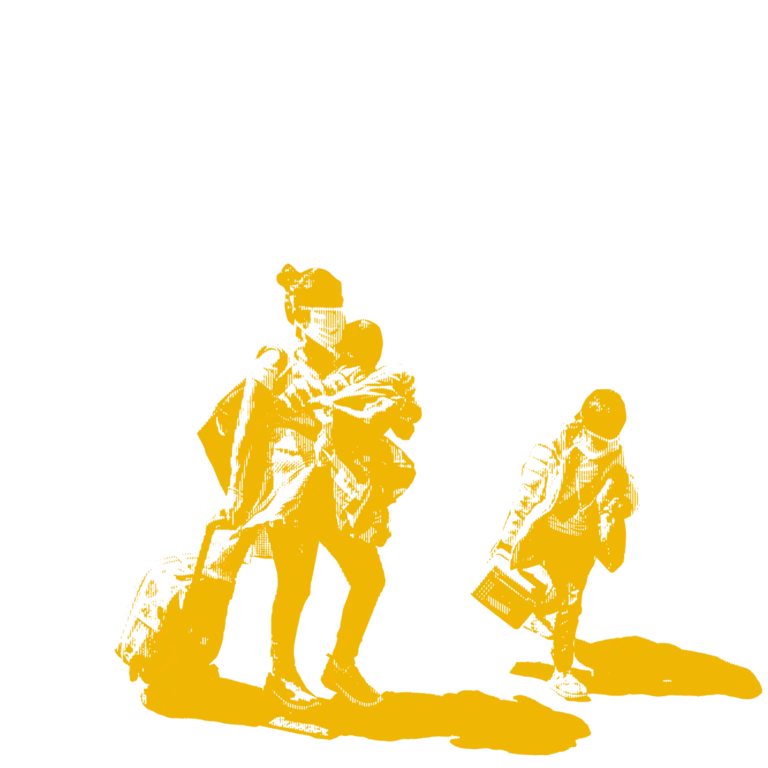 Issue
Migration and Refugees
Migration and Refugees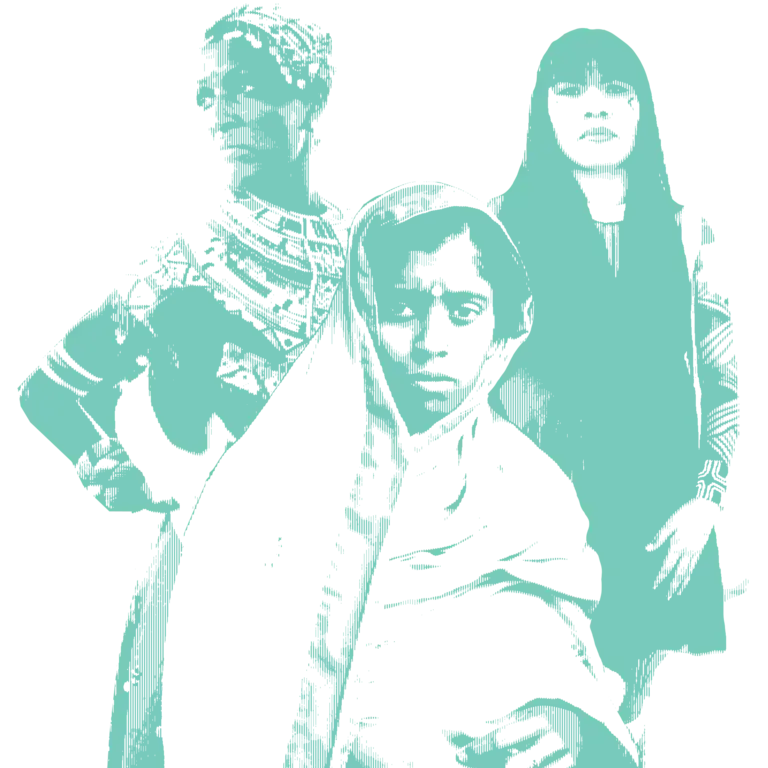 Women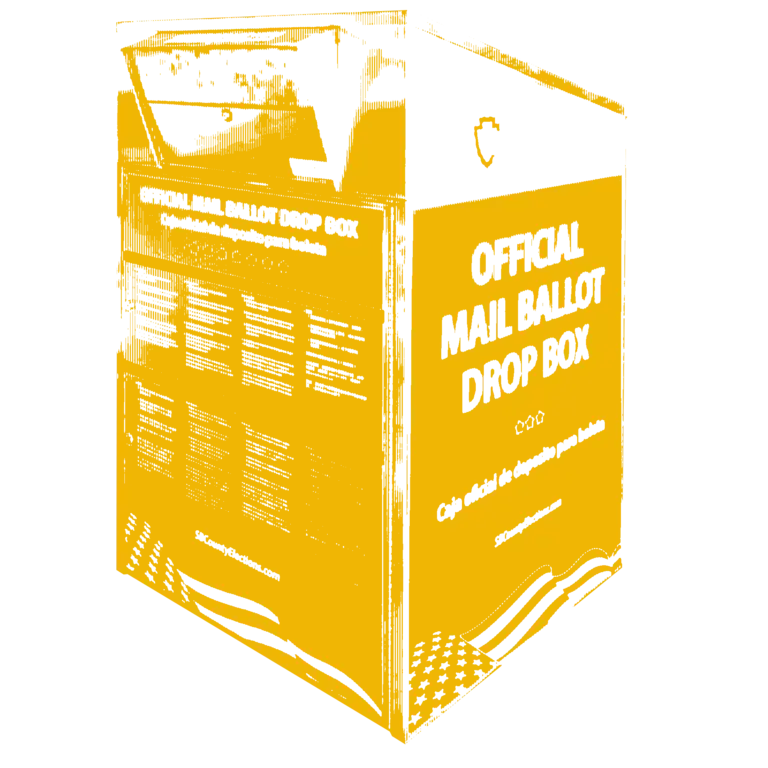 Governance