Pulitzer Center Update June 7, 2022
Virtual Journalist Visit Opportunities for LGBTQIA+ Pride Month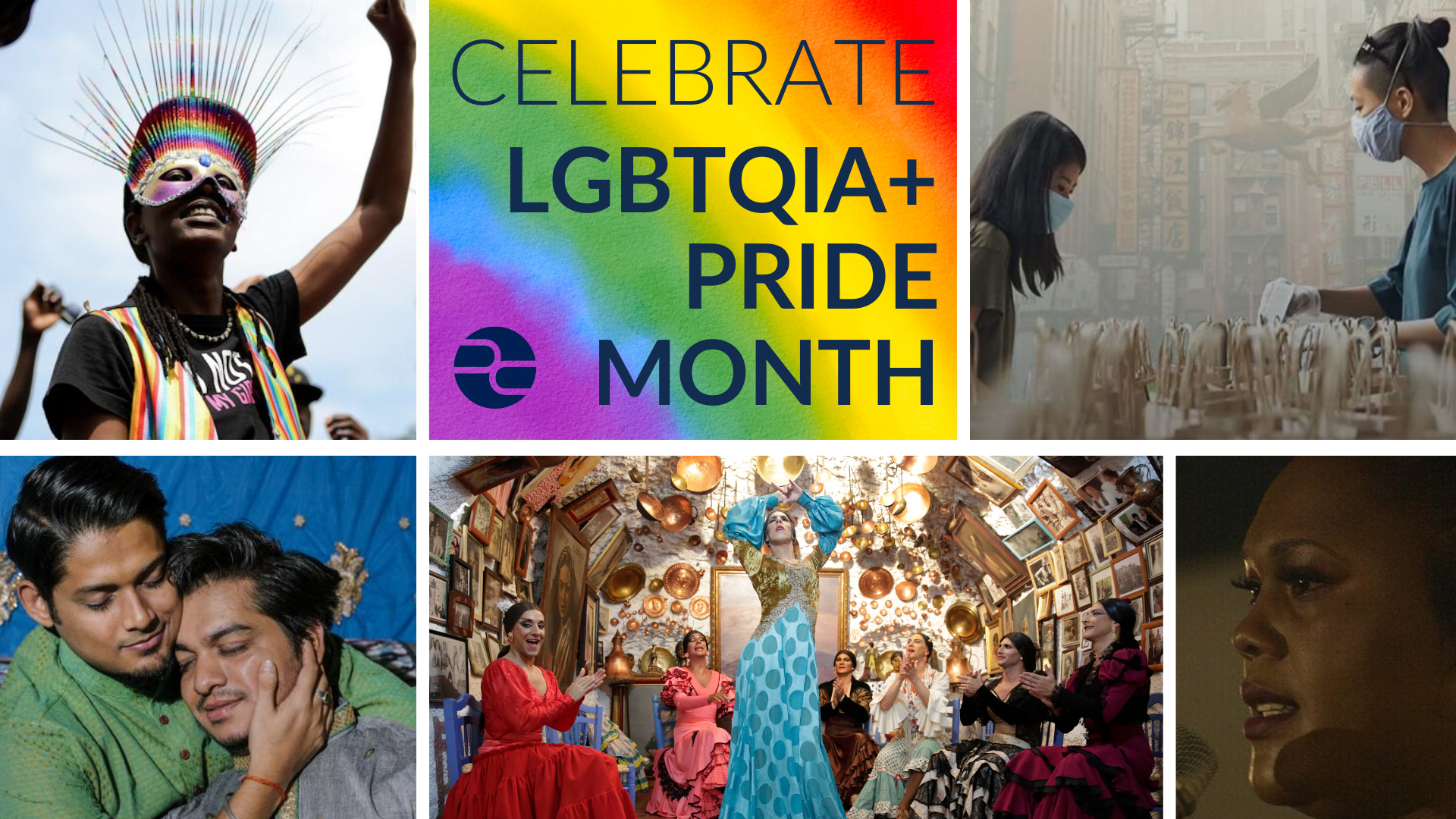 In celebration of LGBTQIA+ Pride Month, we are featuring several journalists who have reported on relevant topics, and who would love to visit your classroom! Take a look at our featured guest speakers below, and click here to connect your class with a journalist.
Journalist Guest Speakers for Pride Month
Journalists can share stories about issues affecting LGBTQIA+ people around the world and stories of empowerment.
Robert Tokanel and Yuhong Pang, two journalists and filmmakers who produced a short documentary featuring Tatenda Ngwaru, an asylum seeker and intersex advocate from Zimbabwe. Ngwaru is also available to join virtual visits.
Daniella Zalcman, a photojournalist who reported on the LGBTQIA+ community in Uganda, queer activism, and Pride celebrations.
Gopika Ajay and Annick Laurent, a reporting team whose documentary follows how two queer Asian women have supported the Asian American community amid the COVID-19 pandemic and an increasing number of hate crimes.
Misha Friedman, a photographer who documented Sochi's Gay Cabaret amid anti-queer legislation, and Crimea's LGBTQIA+ community during the Russian military annexation of the region in 2014.
Pablo Albarenga, a documentary photographer and visual storyteller whose reporting featured an Indigenous activist fighting against LGBTQIA+ discrimination in her community.
Kallie Cox and Angel Chevresett, a reporting team whose project followed the journeys of trans and gender non-conforming individuals who cross the U.S.-Mexico border to seek asylum.
Ana González and Frederick Bernas, journalists and filmmakers who produced the film "Flamenco Queer," in which dancer Manuel Liñán rejects traditional flamenco norms and prepares for a flamenco showcase in drag.
Chloé Lula, a writer and musician who is passionate about covering gender justice, gay and lesbian history, issues affecting queer rights, and women's health and policy. Lula reported on trans discrimination and activism in Georgia.
Bradley Secker, a freelance photojournalist based in Istanbul who reported on the unique experiences of LGBTQIA+ refugees, asylum seekers and migrants when they arrive in Europe.
Aarti Singh and Jake Naughton multimedia journalists who reported on LGBTQIA+ communities in India.
Kwasi Gyamfi Asiedu, a New York City-based journalist who reported on the impact of pending anti-LGBTQIA+ legislation in Ghana.
NOTE: Due to availability, we cannot always guarantee a specific journalist, but we will work with you to suggest several options based on your goals and meeting times.
About the Virtual Journalist Visit Program
The Pulitzer Center offers free virtual journalist visits to K-12 schools worldwide. We have worked with more than a thousand journalists over the years, covering diverse topics and geographic regions, and we will match you with a journalist based on your request. We use many different platforms to connect, including Zoom, Google Meet, and Teams, and will work with you to identify the best technology for your learners. Virtual journalist visits are a great way to help students:
Understand how what they're studying affects people's lives
Learn how research, writing, critical thinking, multimedia, and more skills are used in journalism
Practice preparing and asking questions of an expert
Get excited about using the news to learn about the world
And much more!
RELATED ISSUES

LGBTQIA Rights

Women

Issue
Migration and Refugees
Migration and Refugees