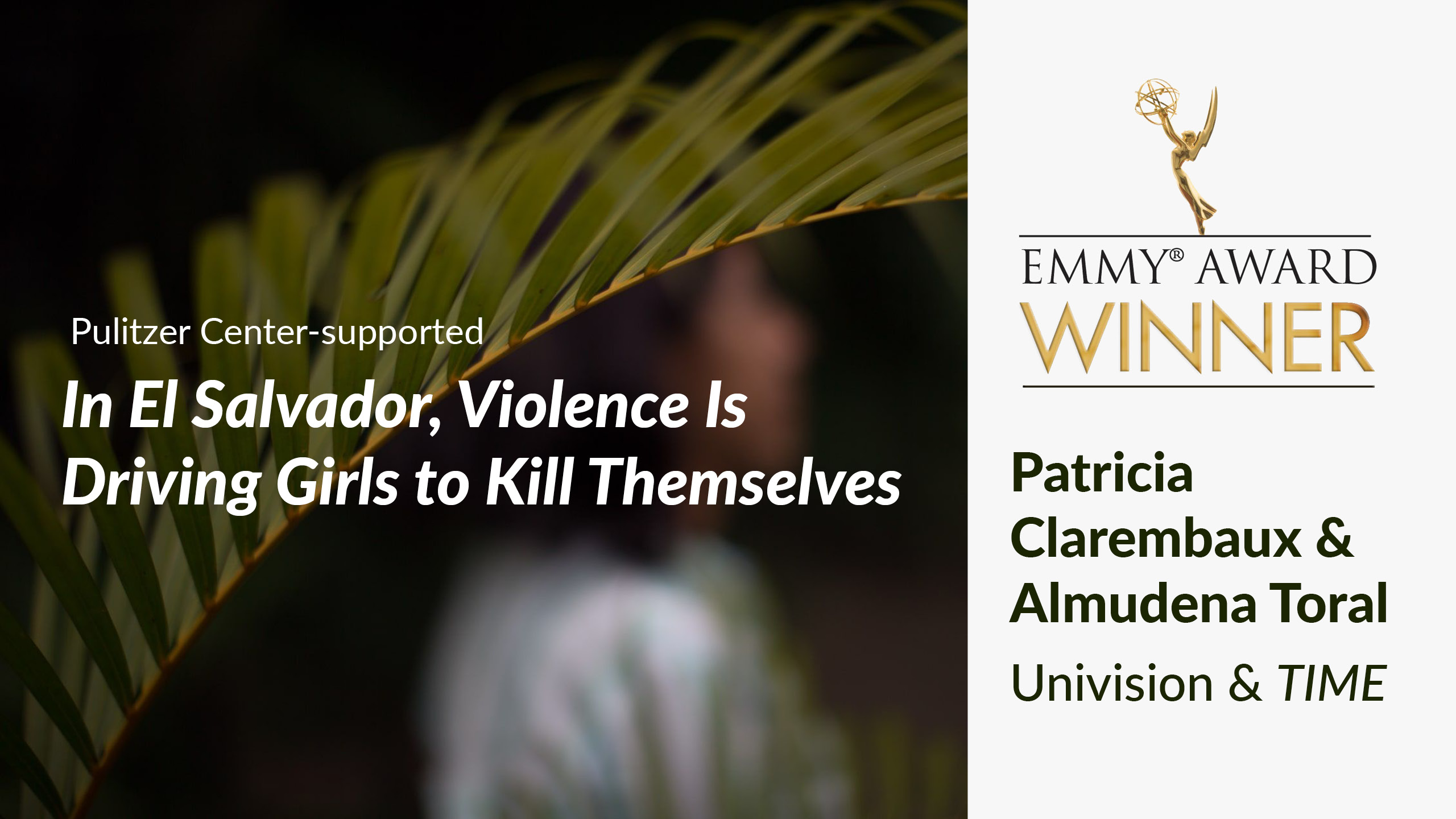 Univision News Digital and TIME won an Edward R. Murrow Award for the Pulitzer Center-supported story "In El Salvador, Violence Is Driving Girls to Kill Themselves" in the Investigative Reporting category.
In their reporting, grantees Patricia Clarembaux and Almudena Toral chronicled violence faced by women in El Salvador, a country where abortion restrictions, gang violence, and social pressures have contributed to the highest rate of femicides in the world. A third of Salvadoran women who die by suicide are under the age of 19.
The work also won a News & Documentary Emmy Award and a Webby Award in 2020.
The Radio Television Digital News Association has honored outstanding achievements in electronic journalism with the Edward R. Murrow Awards since 1971. Recipients demonstrate the spirit of excellence that Murrow set as a standard for the profession of electronic journalism.
The full list of awardees can be viewed here.