Pulitzer Center Update October 1, 2020
Pulitzer Center, PIMCO Partner to Back Reporting on Women's Issues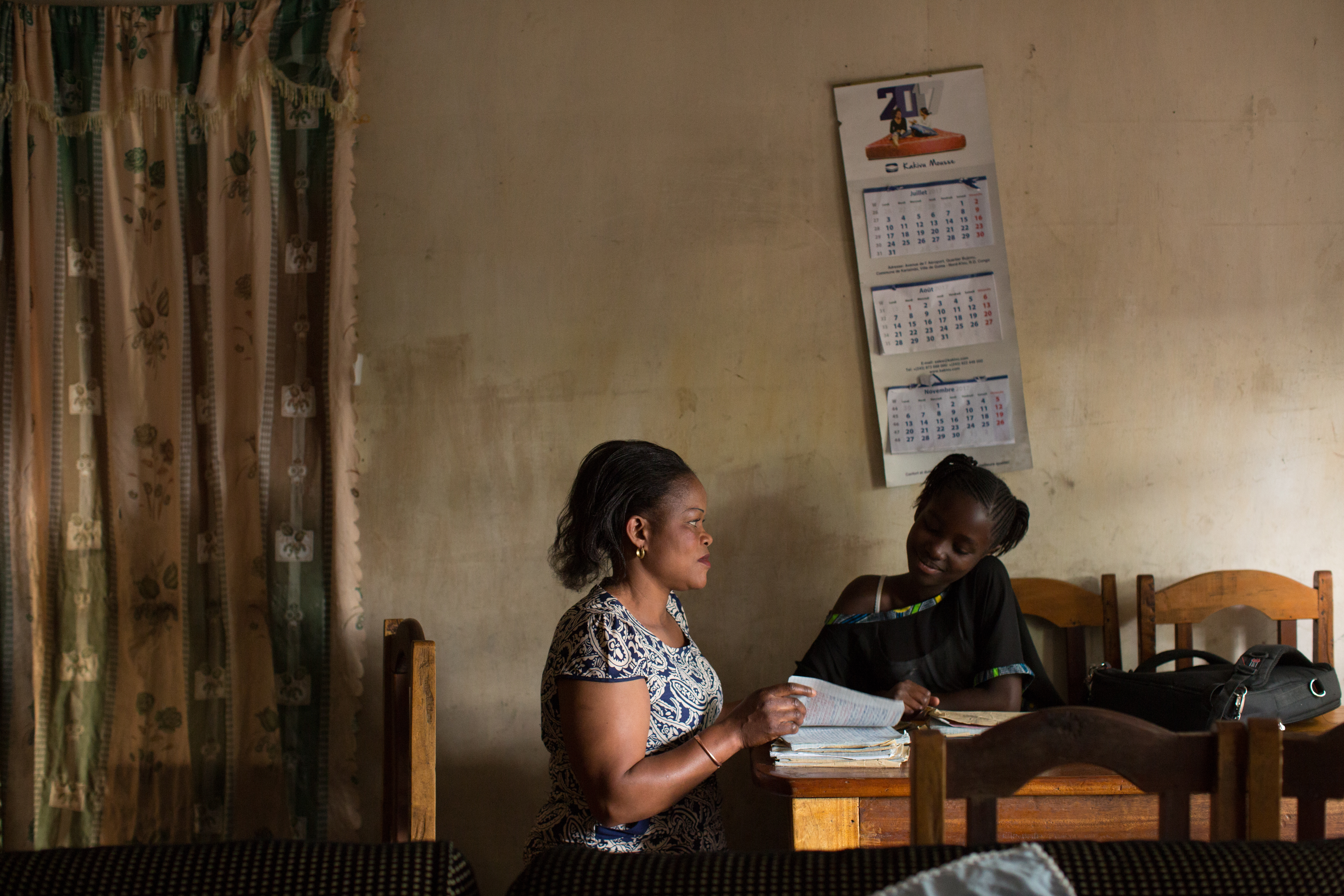 The Pulitzer Center is pleased to announce a new partnership with PIMCO to provide funding support for reporting projects, education outreach, and community engagement on issues related to gender equality and the economic empowerment of vulnerable girls and women.
The three year partnership will include a $950,000 PIMCO Foundation grant, administered by the Pulitzer Center, to support professional reporting projects and college and university reporting fellowships. It will also support a new Campus Consortium college or university partner, ongoing engagement in schools, and community events such as conferences and webinars.
"PIMCO's bold commitment to this initiative will facilitate a major expansion of our work on issues that have always been a Pulitzer Center focus," said Jon Sawyer, the Center's executive director. "Gender equality and opportunities for economic empowerment are crucial to the more just society we all seek. For many women and girls around the globe those rights are denied. Telling their stories is an essential step toward real change."
"Gender equality is a critically important issue and we are committed to supporting efforts that advance gender equality and female economic empowerment around the world," said Manny Roman, chief executive officer of PIMCO. "Our new partnership will support the Pulitzer Center's outstanding work sharing essential stories that would otherwise go untold; helping to educate, raise awareness, and increase equality in societies worldwide."
Journalists interested in pitching projects around women's issues are encouraged to apply through the Pulitzer Center's online grant application form. Work produced as part of the partnership will be showcased on the Pulitzer Center's web portal for women's issues, which can be viewed online at https://pulitzercenter.org/women.
About the Pulitzer Center
The Pulitzer Center on Crisis Reporting is an innovative, award-winning, nonprofit journalism organization dedicated to supporting in-depth engagement with under-reported global issues. We sponsor quality international reporting and a unique program of outreach and education to schools and universities. Visit the Pulitzer Center online at pulitzercenter.org.
About PIMCO
PIMCO is one of the world's premier fixed-income investment managers. With its launch in 1971 in Newport Beach, California, PIMCO introduced investors to a total return approach to fixed-income investing. In the 45+ years since, the firm has continued to bring innovation and expertise to our partnership with clients seeking the best investment solutions. Today PIMCO has offices across the globe and 2,500+ professionals united by a single purpose: creating opportunities for investors in every environment. PIMCO is owned by Allianz SE, a leading global diversified financial services provider.
RELATED ISSUES