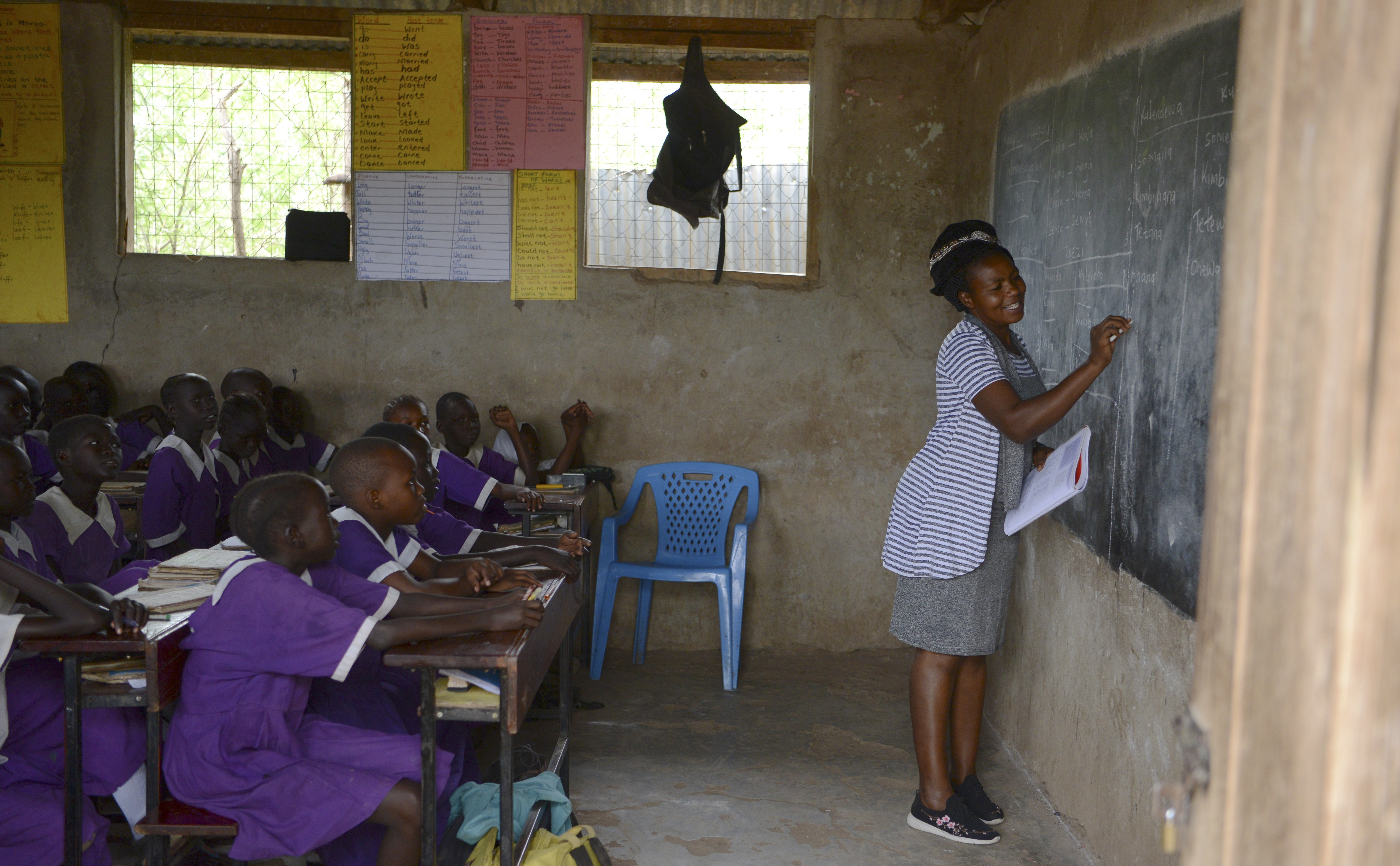 According to the United Nations, over 79 million people worldwide have been forced to flee their homes, and over half are under 18. In Their Shoes, the Pulitzer Center's first workshop designed specifically for elementary students, introduces students to what it means to be a refugee and to individual stories that explore what it is like to live and learn in a refugee camp. Since launching virtually in April of this year, the workshop has reached over 120 students from second to seventh grade. 
In Their Shoes connects students to reporting by TIME for Kids executive editor Jaime Joyce  about the lives of children from three different parts of the world who are fleeing their homes as a result of war, street violence, or lack of economic opportunity. With support from the Pulitzer Center, Joyce travelled to refugee and migrant camps in Kenya, Bangladesh, and Mexico to report on how children living in these places learn and go to school.
Whether facilitated by Pulitzer Center staff, or by educators who lead the workshop on their own using the published workshop outline, students read at least two of Joyce's pieces from Time for Kids before reflecting on what comparisons they can draw between the children and schools they read about and their own lives. "A Special Kind of School" takes students to Kakuma Refugee Camp in Kenya, "A Safe Place to Learn and Grow" brings readers to Cox's Bazar in Bangladesh, and "Home and Away" introduces students to the Yes We Can World Foundation School in Tijuana, Mexico. Through guided reading, facilitated discussion, and independent reflection, the workshop then encourages students to notice similarities between their lives and the lives of the young people profiled in Joyce's reporting. The workshop also builds to writing and visual art activities that guide students in processing the connections they have made to the subjects of Joyce's reporting.
Presentation slides from an In Their Shoes workshop facilitated virtually. In the workshop, students read, discuss, and connect to reporting about how forced migration affects how children learn and go to school around the world. United States, 2020. 
A student in New Jersey presents his group project abot refugee camps in Bangladesh after learning about forced migration and how refugees go to school in an In Their Shoes workshop. United States, 2020. 


Educators, please contact us to schedule a workshop for your students. We are eager to collaborate and adjust the workshop to students' reading levels and background knowledge. Since April, we have facilitated workshops with second grade students in Pennsylvania as well as seventh grade students in India. In addition, we have amended In Their Shoes to fill anywhere from a 50-minute class period to a three-week mini-unit.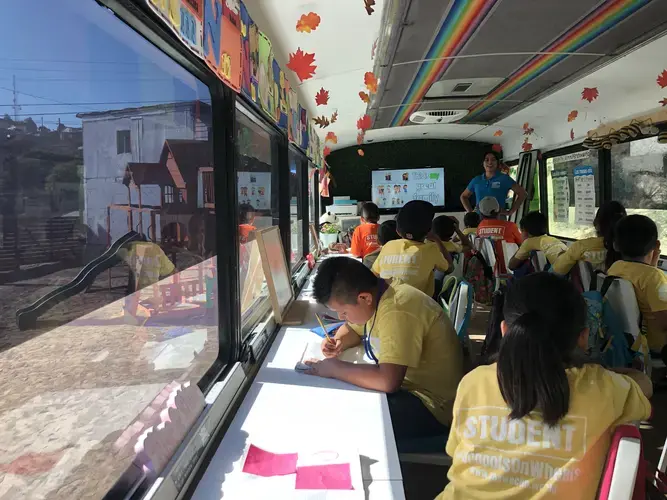 The Pulitzer Center began offering this workshop while educators around the world were adjusting to new remote learning modes brought on by COVID-19. "I think it's important to offer opportunities for students to participate in meaningful conversations as we face the challenge of getting the kids to invest in virtual learning," one participating educator said in a post-workshop survey. 
This summer, Bayonne School District in New Jersey offered a Virtual Summer Learning Experience to rising third-fifth grade students. For both of her three-week cohorts of students, educator Shilpa Palawat and Pulitzer Center staff introduced, taught, and completed a project based on In Their Shoes. Students started by looking at the images from Joyce's reporting and discussing the definition of the term 'refugee' Students then used Google Earth to illustrate the paths that the children they read about may have taken to reach safety in Kenya, Bangladesh, or Mexico. 
An elementary student in New Jersey used Google Earth to imagine a path that a refugee might have taken from Honduras to safety in Tijuana, Mexico (en route to the United States) following an In Their Shoes workshop. United States, 2020.
Screenshot from a Google Earth project created by students from Bayonne School District. United States, 2020.
At the end of her presentation, the student shows where the migrants in Joyce's reporting ended their journey—Tijuana, Mexico. United States, 2020.



"I wanted them to use [Google Earth] tour building, but instead of just looking at a place and its tourist attractions or food, I wanted them to do something more meaningful," Palawat said. "I wanted them to be able to show the children's journeys and tell a story."
To complete the project, students supplemented the information found in Joyce's reporting with outside research in order to imagine what the route that the children they read about could have taken. One group traced a path from South Sudan to Kakuma, Kenya based on "A Special Kind of School." Another outlined a route from Honduras to Tijuana following their reading of "Home and Away," and another imagined a trajectory taking refugees from Rakhine State in Myanmar to safety in Cox's Bazar, Bangladesh. 
"I hoped that they would understand that children are just like them in other countries," Palawat said of her intentions for her students. "I didn't realize the depth of understanding that was happening. They walked away with more knowledge about other kids in the world." 
For more information on In Their Shoes, or to schedule a virtual workshop for your class, click here to contact the Pulitzer Center education department.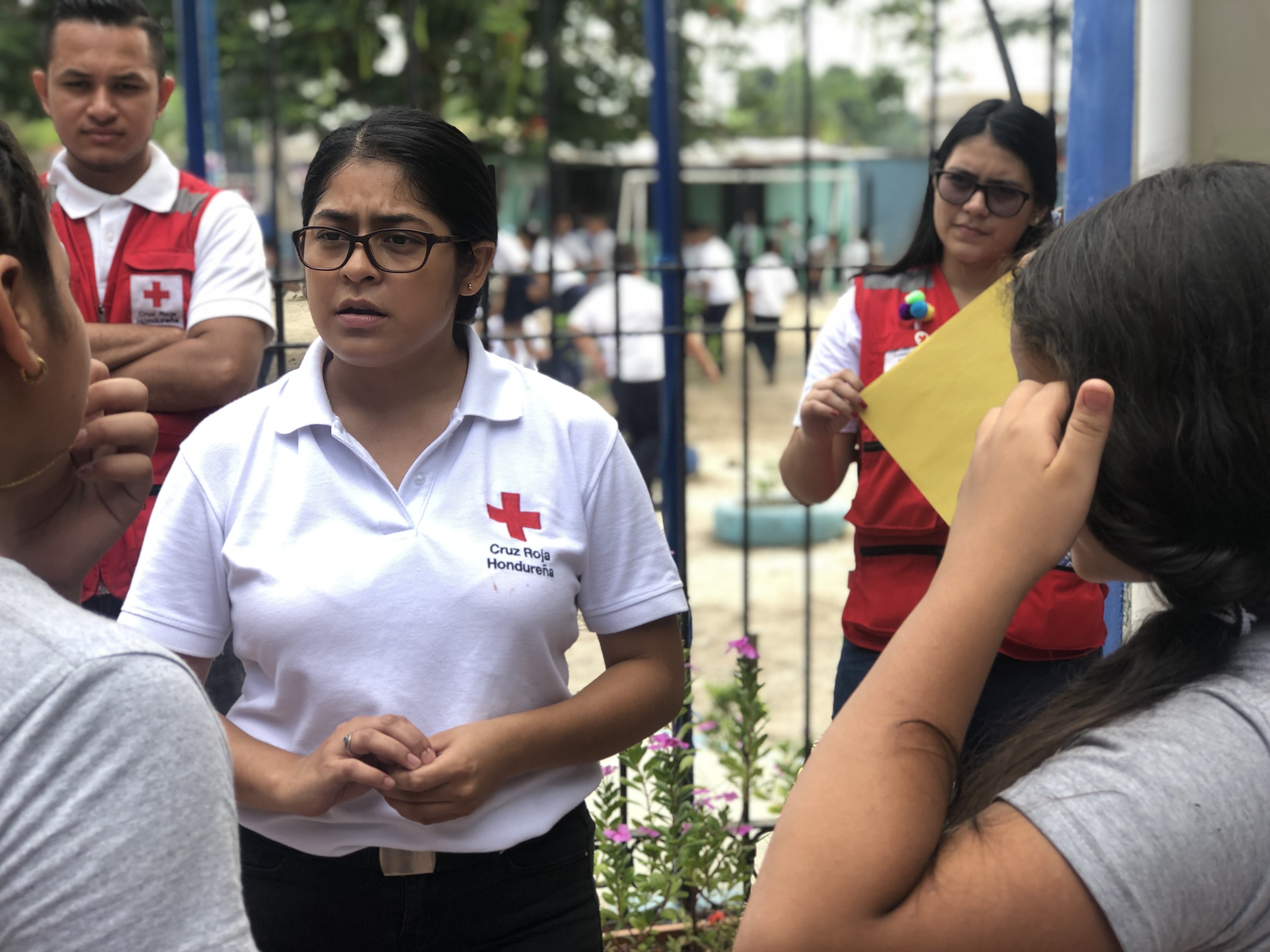 What compels migrant families to flee their homeland and seek refuge in the United States? What do...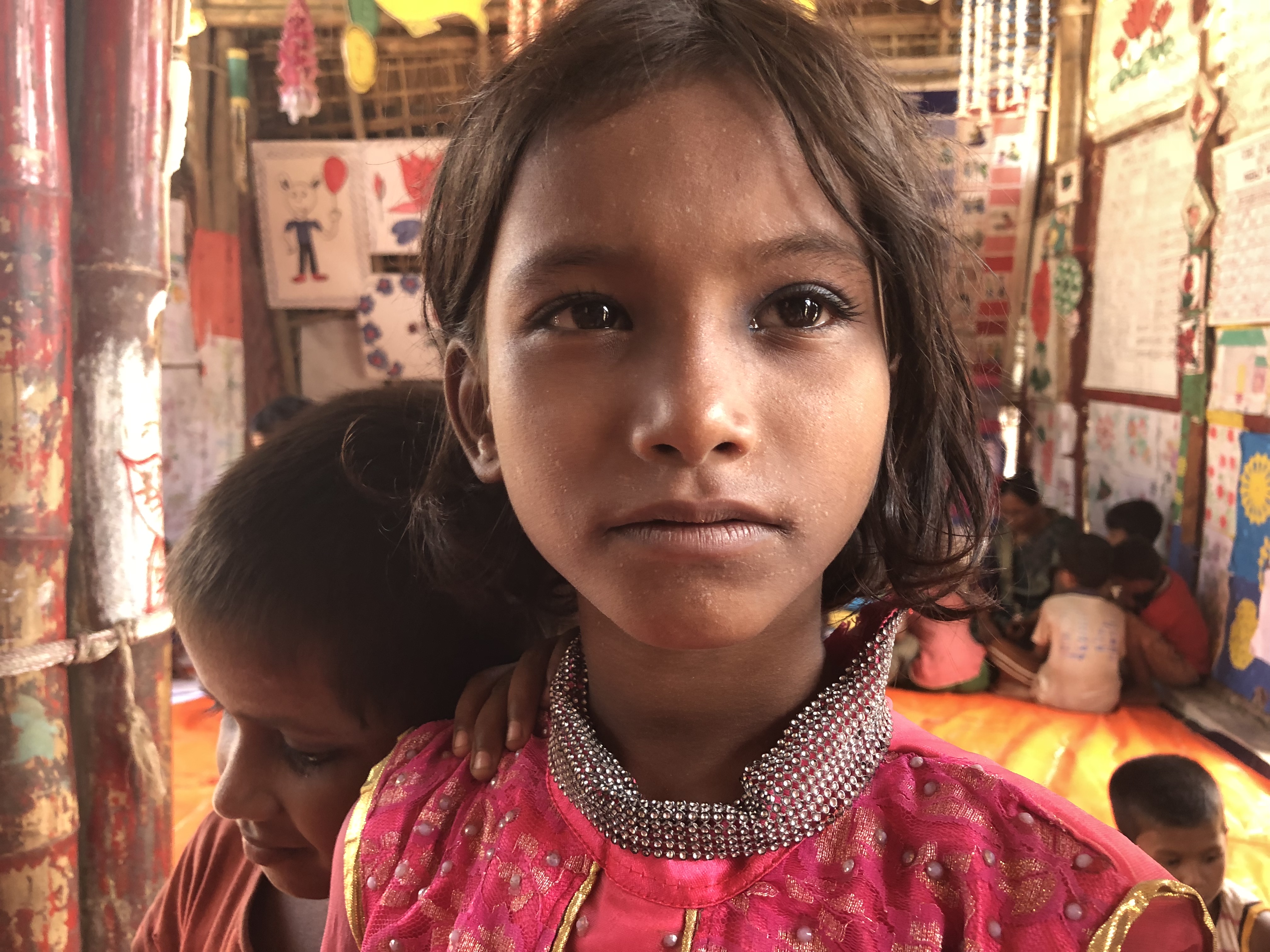 Who are the Rohingya? Why have they fled Myanmar? "A Safe Place to Learn and Grow" takes young...
RELATED ISSUES

Issue
Migration and Refugees
Migration and Refugees

Children and Youth