Pulitzer Center Update April 29, 2013
Pulitzer Center 2013 Student Fellows Announced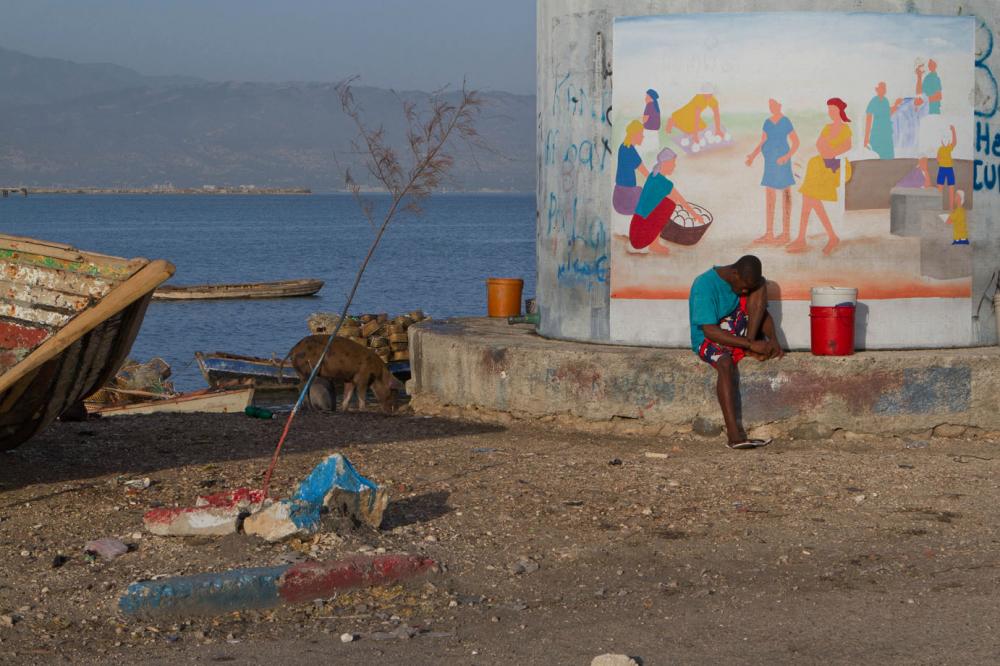 The Pulitzer Center and its Campus Consortium partners are pleased to announce the nearly two dozen students selected to receive international reporting fellowships this year. The fellowship recipients will report on a range of global issues from around the world and be mentored by Pulitzer Center-supported journalists and staff over the course of their projects. The reporting fellowships are awarded to students who attend colleges and universities that are part of the Pulitzer Center's growing Campus Consortium educational initiative.. Depending on the arrangements with each educational institutions, one to two students are selected as fellows. A unique arrangement with the College of William and Mary incorporates a seminar in which up to a dozen students work on individual reporting projects, generally without a travel element.

Most of the students undertake their reporting during the summer, but several already have begun their projects. Catherine Schurz is a Guilford College senior studying criminal justice and political science in the pre-law program who undertook her reporting project in London in spring 2013. She is examining the case of convicted murderer Gary Dobson. Dobson was one of five suspects accused in the 1983 stabbing death of an 18-year-old black man by a group of white teenage boys in a racially motivated attack. The suspects were found not guilty. The High Court of the United Kingdom reversed double jeopardy in 2003, allowing two of the original suspects, including Dobson, to be tried twice for the same crime. Both were found guilty this time. From March to May 2012 Cate was an intern at the visiting center of Belmarsh Prison in London just months after the conviction.

Elon University senior journalism majors Kassondra Cloos and Rachel Southmayd completed their project in January 2013, reporting from an organic, sustainable farm in Cuba. Before the fellowship, Cloos interned for Al Jazeera English and the Washington Report on Middle East Affairs in Washington, DC. One of her pieces from the Pulitzer Center reporting project was published in the Huffington Post. She is now has working at The Gazette in Colorado Springs. Southmayd has held senior reporting and editor positions at Elon's student newspaper, The Pendulum, and internships at The Coastal Point, 60 Minutes and the Cape Cod Times. She also freelanced for Delaware Beach Life magazine.

University of Chicago junior Yiqing "Linda" Qiu took a semester abroad to study in Botswana in spring 2013 and is now exploring the "Diamond-Cattle-Water Paradox." She will look into Botswana's water usage and management policies to examine a limited water supply faced by the country due in part to livestock production and its four profitable diamond mines. Qiu, an international and environmental studies double-major, is a news production intern at GabzFM and serves as news editor for The Chicago Maroon.

Among the students undertaking reporting during summer 2013 are two Davidson College juniors Jonathan Cox and Adrian Fadil. Cox is a political science major who will travel to Andhra Pradesh, India to report on the effects of a highly publicized Aarogyasri Public Health program that intends to make health care affordable for the rural poor. This trip will be his second to India. Cox also spent 14 years living in Romania and has traveled to Europe, Mexico, and Turkey. Fadil is a junior English major whose proposed a project will take him to the West Bank to report on the effects of Israeli occupation on Palestinian farmers. Fadil spent fall 2012 farming throughout the region. He also has spent time in Ecuador, Costa Rica, Spain, France, England, Egypt, and Cyprus.

Loyola University Chicago junior Shirley Coenen will trek south to Chile to report on the volatile relationship between the government and Chilean youth who are demanding change in their country. Coenen is an international studies and journalism double major and an intern at El Instituto Cervantes. She also is assistant news editor for The Loyola Phoenix and has written for USA Today College.

Senior Devon Smith studies history at Westchester Community College. She will report from northern Ireland, an area rife with tension and segregation, on conflict between religious communities and "peace walls" that physically separate these communities by religious belief. High Point University junior Henry Molski will be nearby to cover Scotland's debate over whether to secede from the United Kingdom. On September 18, 2014, Scottish citizens – from 16-year-olds on up – will vote on the issue. Molski, a communication major with a concentration in journalism, serves as a sports and organizations editor and staff writer for the Campus Chronicle and an admissions ambassador for the University. He is a Dean's List scholar, Presidential Scholar and treasurer of Lambda Chi Alpha fraternity.

South Dakota State University graduate journalism student Melisa Goss will examine human trafficking in Cambodia, writing victims' stories as well as documenting the methods used to acquire slaves and current efforts to prevent this exploitation. Goss has a Bachelor of Arts in theology and philosophy from the University of Sioux Falls and has written freelance pieces for The Christian Century, Throne Publishing and BizNOW magazine. She has also spent time in South Korea.

Eleanor Klibanoff, a junior political communication major at The George Washington University's School of Media and Public Affairs, will travel to El Salvador and Nicaragua to report on women's healthcare and the effect of the countries' abortion laws. After abortion was made illegal in 2006 maternal health has declined and the number of mothers under age 15 has risen 48 percent. Klibanoff has interned for Radio Free Europe/Radio Liberty in Prague and for The Nicaragua Dispatch. She is a member of GWU's University Honors Program.

Nicholas Swyter, a sophomore at the University of Miami double-majoring in broadcast journalism and international studies, heads to Panama to report on the controversial construction of the Barro Blanco hydroelectric dam. Flooding caused by the dam may displace more than 36,000 indigenous Ngobe-Bugle in the semi-autonomous region. Swyter has served as a MetroTV News intern in Indonesia and reported for the King's College of London international politics journal. He is a contributing blogger to the Huffington Post.

Brandice Camara is pursuing a master's degree in human development with concentrations in social justice and nonprofit management from Saint Mary's University in Minneapolis. She will journey to Guinea to study its state of maternal and child health, which is among the worst in the world. Camara will focus specifically on the Donka hospital in the capital city of Conakry. She writes that "newborns suffering from malnutrition, HIV, malaria and vitamin deficiencies crowd a small ward where one incubator is used to sustain the life of multiple babies, simultaneously." Camara works with Big Brothers Big Sisters of the Greater Twin Cities and has served as program coordinator for Hands Across the World Catholic Charities La Cruz Community Program.

As the world's population continues to expand and bring with it larger economies, water rights issues, hydropower in particular, come to the forefront. On the banks of the Kosi River, between Nepal and the Indian border state of Bihar, conflict over rights to its water has dragged on for decades. Photographer Steve Matzker, who graduated from Southern Illinois University-Carbondale in December 2012, will report from the Kosi during its flooding season. Matzker, who also earned a degree in liberal studies from Southern Illinois University-Edwardsville in 2003, is the 2013 recipient of the John H. White "Keep in Flight Award" and was named 2013 runner-up Student Photographer of the Year from the Illinois Press Photographers Association. Matzker will be paired for the reporting project with Jennifer Gonzalez, who also received her bachelor of science in journalism with a specialization in photojournalism from Southern Illinois University-Carbondale in December 2012.

The Wake Forest University fellow, Jawad Wahabzada, plans to visit Rio de Janiero, Brazil to explore the 2014 World Cup-sponsored relocation efforts in the region and their effects, especially on children of the favelas, or shanty towns. Wahabzada has worked on documentaries in Afghanistan, India, and United States, including his project on child laborers, "Children of Kabul." His work has been featured on CNN International, CNN Heroes and NPR, and screened in film festivals in Canada, Russia, Denmark, Finland and the United States. Wahabzada is a senior studying communication, film production and religion at Wake Forest.

Three students – two from Boston University and one from the Johns Hopkins Bloomberg School of Public Health – will combine their international reporting projects with work at the Pulitzer Center's Washington, DC, office during the summer. Varsha Ramakrishnan, a master's in public health candidate at the Bloomberg School, is a physician from India who is majoring in health in crisis and humanitarian assistance. Her project will focus on dowry violence in India, with reporting from district hospitals in the states with some of the highest reported violence of this kind: Rajasthan, Uttar Pradesh, Bihar and Madhya Pradesh. The two Boston University students will also undertake reporting projects focused on global health issues as part of their fellowships. Lusha Chen, a senior with a focus on broadcast journalism at the College of Communication, has had internships at UNICEF's media section in New York, WDHD-TV's public affairs/program services section in Boston, and China Central Television's "Insight Program"in Beijing. Kerstin Egenhofer, a graduate student in the School of Public Health, came to Boston University from the University of Massachusetts Amherst where she received her undergraduate degree in anthropology along with a Five Colleges Certificate in African Studies.

As part of a pilot program, the Pulitzer Center is partnering with the University of Pennsylvania's Africa Center to provide support for two students' reporting projects this summer. Diksha Bali, a junior studying English (creative writing) and economics (operations and information management), will travel to Ghana through UPenn's Africa Center and report on issues related to the growth of rural communities, such as waste management. Bali has been a public speaking advisor at UPenn's Communication Within the Curriculum program and project implementation intern at The Student Leadership Project, a start-up at Kipp West School. Bali also has been a staff writer and general assignments reporter for The Daily Pennsylvanian. Luke Messac will spend time in Malawi reporting on the effects of health user fees at hospitals and health centers, especially on the rural poor. The country has one of the highest maternal mortality rates in the world, but its ongoing economic crisis has helped to keep the debate over fees alive. Messac graduated summa cum laude from Harvard University, where he was a Truman Scholar. He is working toward his MD/PhD in history of science at UPenn. He is a Gamble Scholar and student editor of The New Physician, and he sits on the board of trustees at the American Medical Student Association.