Pulitzer Center Update February 9, 2021
Our Website, Reimagined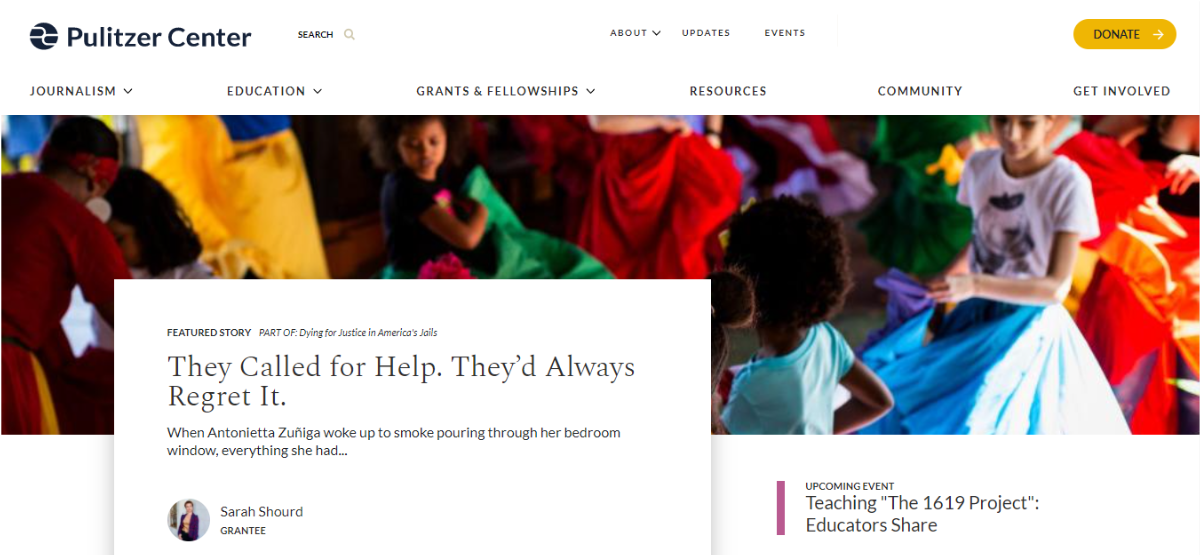 Nearly a year ago, the Pulitzer Center started work on two ambitious projects—a complete redesign of the Pulitzer Center website and a brand new website showcasing our Rainforest Journalism Fund initiative. The RJF site launched last October. Today, we're thrilled to share the new main site.
Getting to this point has been an adventure, to say the least, given a pandemic that made in-person collaboration impossible. The new sites were produced by remote teams at the Pulitzer Center and our agency partners Threespot and Inclind. We learned that a large, technically challenging design project can be achieved by teams connecting exclusively through digital communications tools like Zoom and Slack.

The new Pulitzer Center website features a bold new design, with a homepage that crisply presents the journalism, education, and outreach programs that are key to our mission. The new platform includes robust editing tools that allow us to create stunning page layouts similar, we believe, to what's achievable on platform leaders like Medium and Shorthand.

Half of our website visitors are viewing the site on mobile devices. The new websites speak to that reality, with tile- and card-based design allowing for easy navigation whether you are on a phone, tablet, or desktop computer. A new approach to content allows us to better showcase members of our community, as well as provide easy access to resources for educators, students, journalists, and the general public.

The new site remains a work in progress, with some features still in beta mode and others yet to come. Let us know what you think! Our aim is simple: a website that is visually appealing, easy to navigate, and a fitting platform for the superb work of the journalists and educators we support.

---
Impact
Last week, the city of Baltimore voted to cancel its 12-hour daily aerial surveillance of city residents—a first-in-the-nation city-approved policing program better known as "spy planes." The city's spending board cited concerns about data storage, lackluster results, legal challenges, privacy, and transparency. The Pulitzer Center-supported project in Baltimore Magazine offered the only close media coverage of the public-private Baltimore Police Department initiative, with four articles, including "Prying Eyes: Military-Grade Surveillance Keeps Watch Over Baltimore and City Protests, But Catches Few Criminals."
---
This message first appeared in the February 9, 2021 edition of the Pulitzer Center weekly newsletter. Subscribe today.