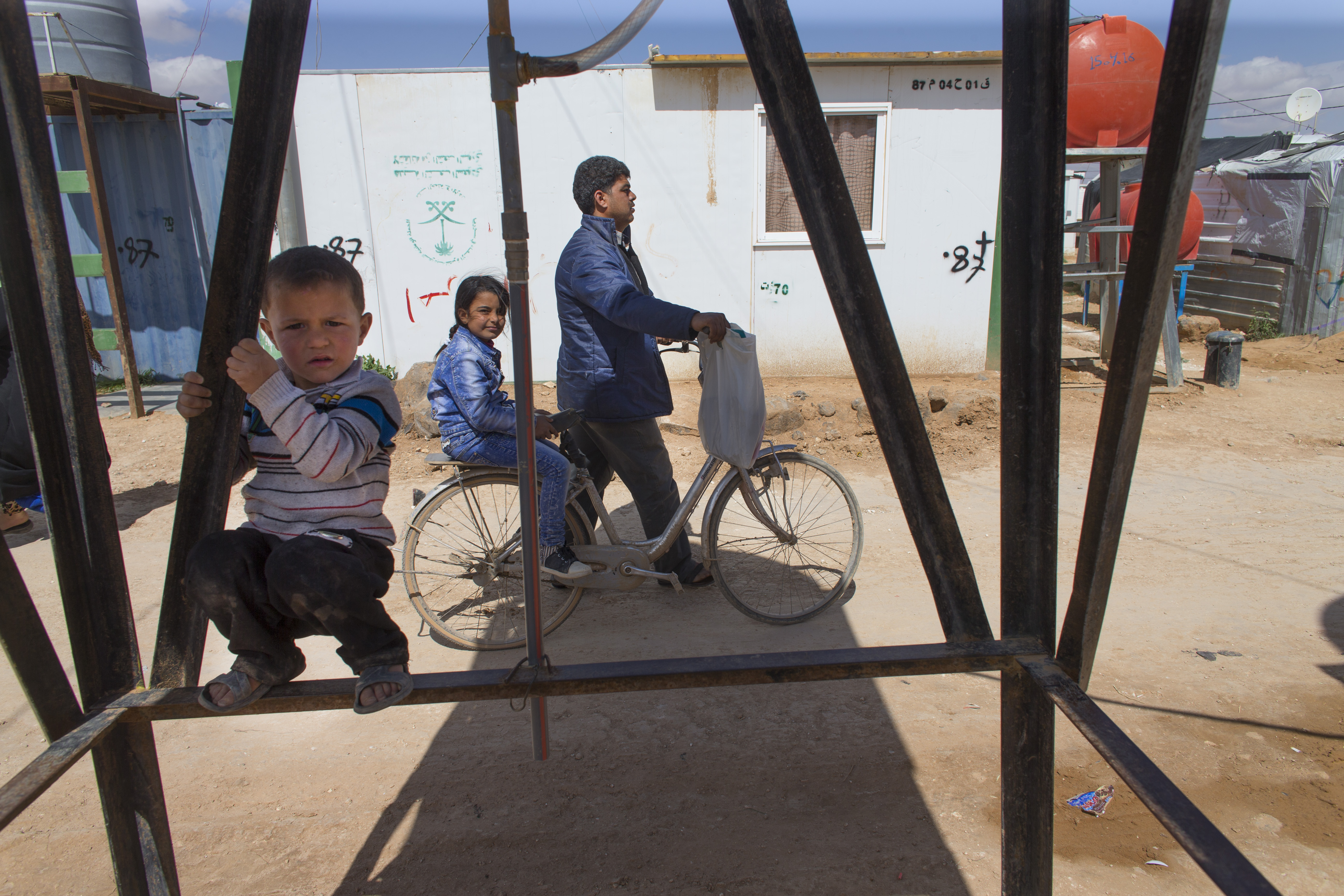 Dear Educators,

This week, we explore international efforts to support refugees from Syria. Here are our featured lesson plans and updates on the Pulitzer Center's education events:

News Bite Lesson: Healing for Refugees from Syria

What makes a home? What is one person's responsibility to the international community?

This week's News Bite lesson plan explores these questions through an analysis of the films and articles that are part of Mark Hoffman and Mark Johnson's project "The Healing," published in the Milwaukee Journal Sentinel.

Featured Lesson: Syria's Children

This week's featured lesson plan, written by Contributing Editor Kem Knapp Sawyer, uses reading, writing and discussion to explore the Pulitzer Center e-book "Flight From Syria: Refugee Stories." Available on an iPad or downloadable PDF, "Flight from Syria" features the work of nine journalists whose travels took them from Syria to Sweden, and from crowded camps to cramped apartments in city suburbs.

Education News: Sharron Lovell asks D.C. Students, "If you could report a story, what would you report?"

"When I was a teenager, if I wasn't a reporter there was no way to tell a story. Now if you feel like you have a problem, there's no reason you can't go out and report a story," Sharron Lovell said while meeting with a high school science class this week in Washington, DC. "You've got something you can publish with in your pocket."

Currently based in Rome, Lovell was in DC last week to present her film "Drinking the Northwest Wind" as part of Pulitzer Center's Global Environmental Storytelling screening at the Environmental Film Festival. In addition to her festival presentation, she met with nearly 200 middle school and high school students in six DC public and public charter schools to discuss her reporting on China's South-North Water Transfer project.

Students began each presentation by predicting what the impact would be if the United States were to design a water transfer project channeling river water from Washington, DC to New York City. After viewing viewing Sharron's documentary, they reflected on their predictions by analyzing the impacts of China's water-transfer project on the subjects of the film.

"One thing that sticks with me was the when the grandmother said she couldn't pay her granddaughter's medical expenses," a sixth grade Human Geography student at Deal Middle School said.

"What's sticking with me is the fact that many countries are alike and going through similar things. People in DC are being moved. The same thing is happening in China," a high school Environmental Science student at Duke Ellington School for the Arts continued.

While some classes found themselves connecting most directly to the content of the film, others found themselves more curious about Sharron's technique as a reporter. At Duke Ellington, the questions about reporting led the class to brainstorm their own reporting project.

"If you could report a story in DC, what you would report?" Lovell asked the class.

"Gentrification in DC," one senior responded.

"What questions would you ask about gentrification?" Sharron asked.

"Why is this happening in DC?"

"Yes. You also want to ask, 'Where in DC? When did it start? Who does it impact? Who do we talk to?"

"We could talk to the Barry Farms community in Southeast," another student replied.

"You should do it! You should tell that story. The great thing about the U.S. is you can talk to these people. In China, you can't always talk to these people."

Connect Sharron's project Drinking the Northwest Wind: China's South-North Water Transfer Project to your classroom with this lesson plan built using the Pulitzer Center Lesson Builder.

If you are interested in connecting your students to a Pulitzer Center journalist in person, or over Skype, email [email protected]. A member of the education team would also be happy to reach out to you directly.

Featured Project for Students: "Deradicalization Inside French Jails" by Christopher de Bellaigue

Click here to learn more about journalist Christopher de Bellaigue and his reporting on deradicalization inside French jails. Create your own lesson plan using Christopher's work with our Lesson Builder.

Want more education news? Sign up for our newsletter here.
RELATED ISSUES