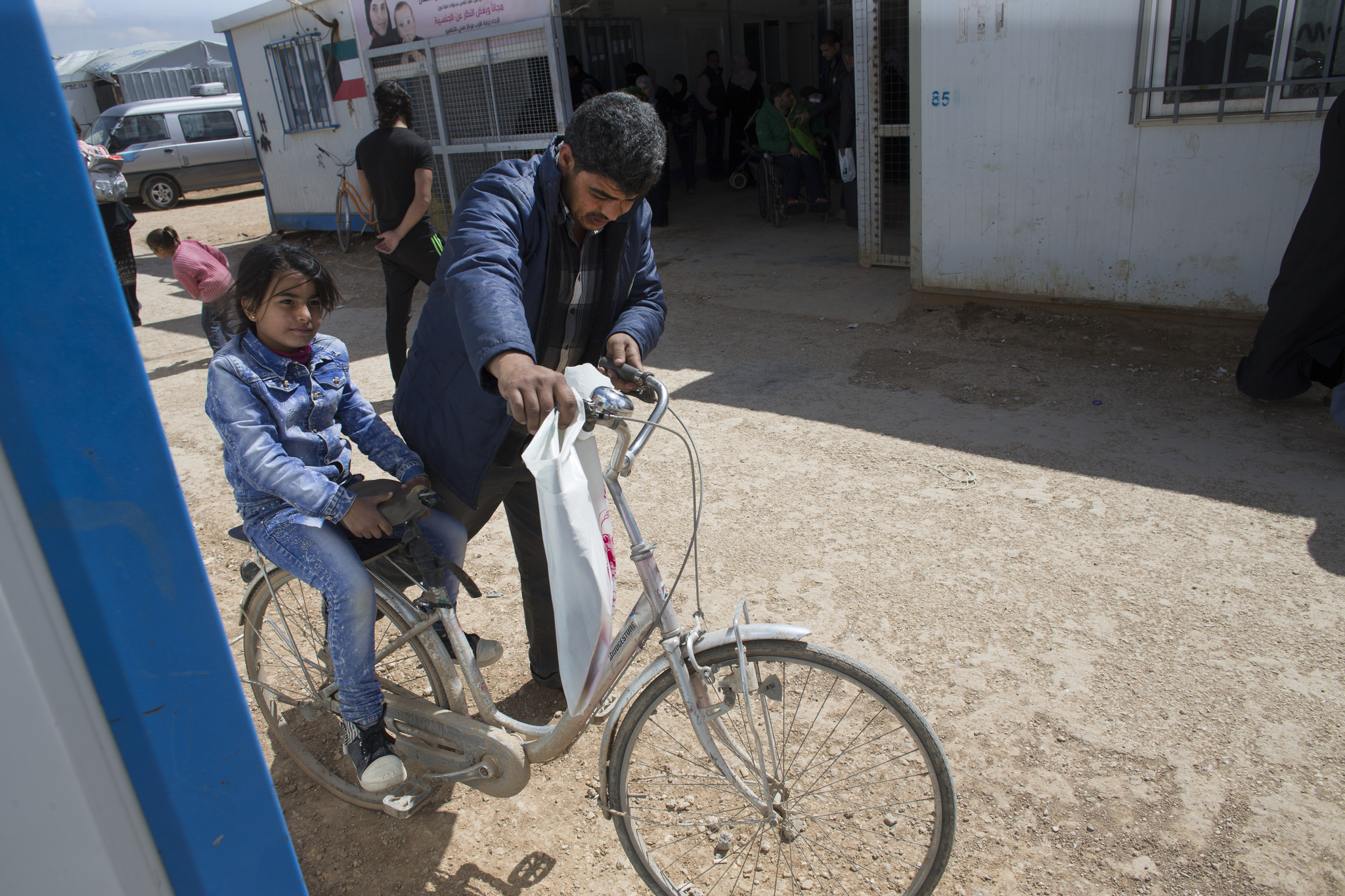 ZAATARI REFUGEE CAMP, Jordan—"I had a guy tear up a pack of cigarettes and throw them away," said Fred Tzystuck, a 41-year-old emergency room doctor from West Virginia who accompanied the Wisconsin team on its mission to help Syrian refugees.

On the bus heading toward the clinic run by the Syrian American Medical Society at Zaatari, Tzystuck described the little white lie he told to help a patient make a healthy choice.

A man in his early 30s entered the small examination room. Tzystuck asked the man the question he routinely asks his patients. Do you smoke?

The man did.

So Tzystuck showed the man an ultrasound image of his beating heart. You can see and hear where smoking damages the heart, he explained to the patient. Then the doctor improvised.

"I showed him a random spot on his ultrasound," Tzystuck said. "I told him if he stopped smoking it would go away completely. He took out his little pack of cigarettes and threw them away.

"I don't think I've ever seen anyone stop smoking just from suggestion."

Oddly, however, the doctor's message appeared to have less effect on the man translating for him at the clinic.

After the patient left, the translator reached into the rubbish and fished out the crumpled cigarettes for himself.
RELATED ISSUES

Issue
Conflict and Peace Building
Conflict and Peace Building

Issue
Migration and Refugees
Migration and Refugees