A fourth-generation overseas Chinese born and raised in Singapore, Sim Chi Yin's background gives her access to a culture hard to enter for outsiders.

Having discovered a passion for photography as a teen, Sim Chi Yin spent nine years as an adult writing for The Straits Times, Singapore's English daily, before returning to image making. "I've had to remind myself that a good text subject might not be a strong picture project," she says of the change. "And I've had to deal with switching from trying to be an objective reporter to being a closely involved fly on the wall."

She seems to be making a smooth transition, though – Rat Tribe, which documents the lives of low-income workers in Beijing, was presented at Rencontres d'Arles in 2012, and her coverage of the Burmese spring was shown at the Nobel Peace Center in Oslo the same year. In 2013, she was nominated for the W. Eugene Smith Grant for Humanistic Photography for Dying to Breathe, an ongoing series on a Chinese gold miner and she is also a member of VII Photo Agency, having been part of their mentoring programme.

Born in Singapore, Sim is now based in China, where taking photographs – or, more precisely, gaining access – can be a challenge. "Two, three generations have been schooled to not wash dirty linen in public," she says. "Investing time and energy is the only way to overcome that cynicism and create the kind of intimacy documentary photography needs."

"Her work has the potential to bring insights from within a culture that is often difficult to penetrate emotionally," says Sarah Leen, director of photography at National Geographic magazine, who nominated the photographer for our Ones to Watch issue in January 2014. "She is not an outsider trying to get in. She is already inside. She can turn the lights on."

Dying to Breathe is a case in point; following a miner as he struggles with occupational lung disease, it took time for Sim and her subjects to get close. "It took quite a while before he and his wife really let me into their lives and were just natural, with only my presence and the camera's," she says. "and I haven't been able to stay detached when he has been near death a few times."

The series continues to take up Sim's time as she's preparing a multimedia version, plus a short documentary film. She's also planning a new series, building on her previous, and is considering getting even closer to her work with a piece on her own family history. "We left southern China four generations ago, but my paternal grandfather came back to join the revolution in 1949 and was martyred in the war," she explains.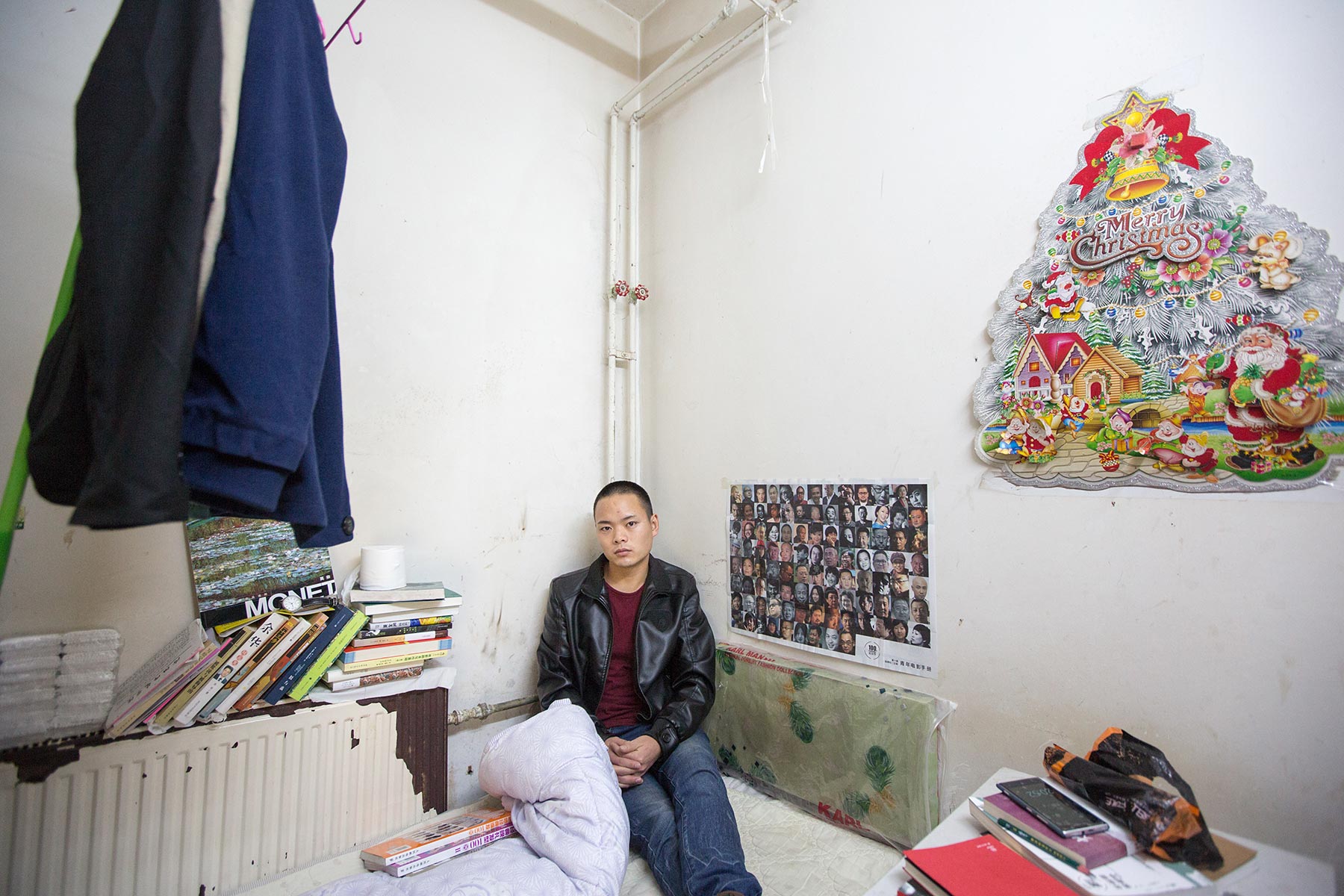 Living beneath Beijing's skyscrapers and residential blocks are an estimated 1 million migrant...
RELATED ISSUES