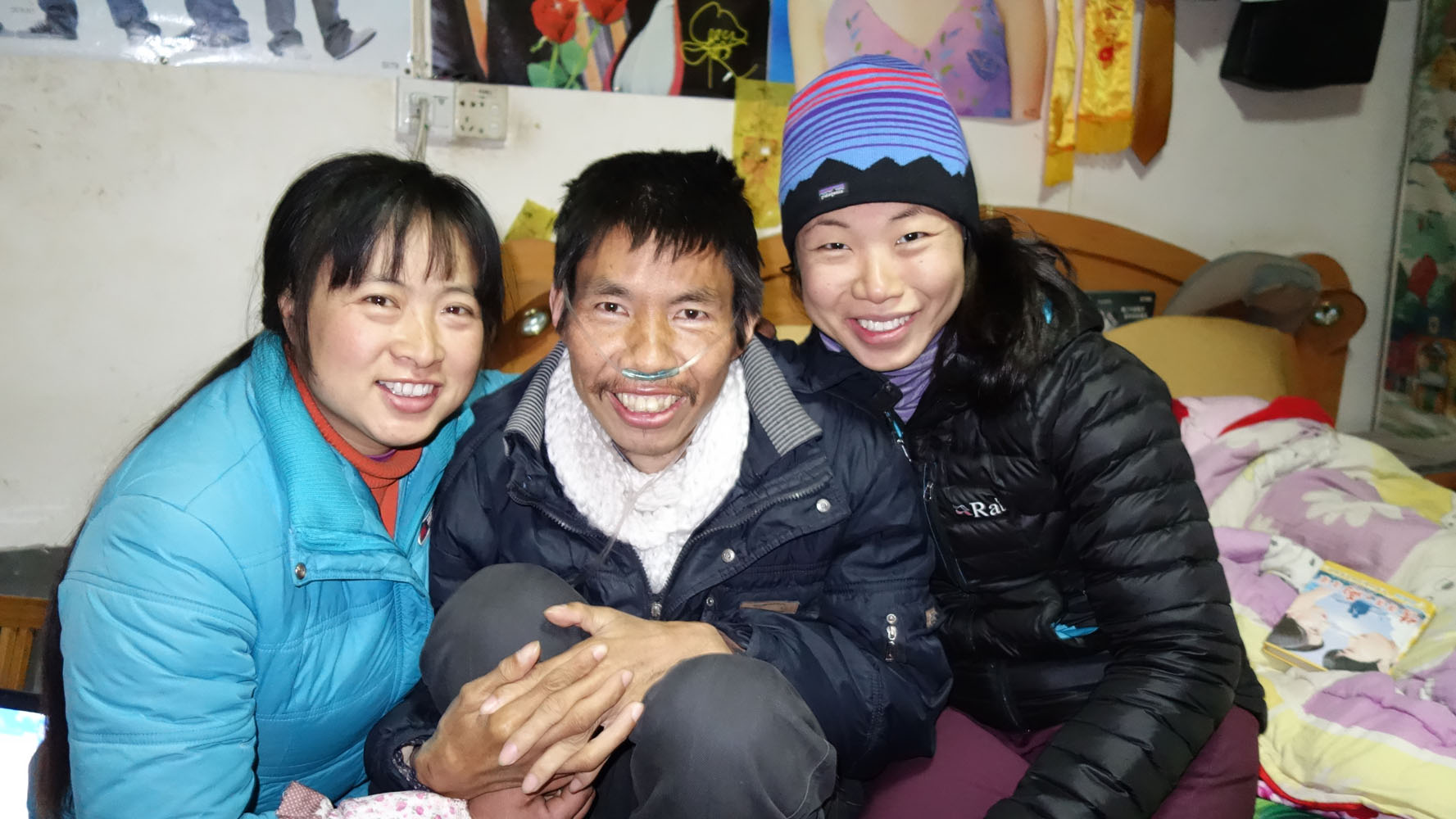 Silicosis-stricken former gold miner He Quangui died at home at about 6 pm local time today, 1 August 2015.

He had returned home from the hospital in neighbouring Hubei province three days ago, having done tests and collected medication. He seemed in good spirits and sent me a "good morning" message with a GIF of a woman blowing a kiss. Up till Thursday and Friday, he was asking about how my broken thumb was recovering and said he wanted to send his son to "look after" me.

Yesterday he messaged me to say he had a bad cough and the weather was very hot but otherwise things seemed stable and we chit-chatted for a while. Today he had his afternoon meal, took a nap, chatted with his wife Mi Shixiu, told her not to cover him with a blanket when she moved to do so. Later he woke up, sat up against the bed headrest and then fell onto one side. She couldn't rouse him.

"He's left me here...he didn't say anything to me or our son before he left," Mi wailed to me on the phone just now.

I regret that I was never able to show him a magazine with his story and pictures printed in it. The online publications he could never see or watch in his mountain home becsause of the poor Internet signal. I made him an album of the photographs and I know he treasures it.

I think he perhaps went with some peace of mind, knowing that the funds the story--published online--raised for his family, will go some way to taking care of his beloved wife and son Jinbo.

***

Dear 何哥,

I hope you are now released from all the pain you have lived with for the past 10 years. All those years of not being able to breathe properly. I hope you went painlessly and in peace, knowing that you had fought all you could and leave 米姐 and 进波 with as much love and financial security you could have given them.

You held on for much longer than all the doctors expected and you had said goodbye to me several times before, but the end, this end, still feels sudden.

Thank you for letting me into your life over the past four years to record what I could of your story of struggle, of life and a love so pure.

Thank you for your friendship--it was very special and I cherish it.

Rest in peace now.

RELATED ISSUES