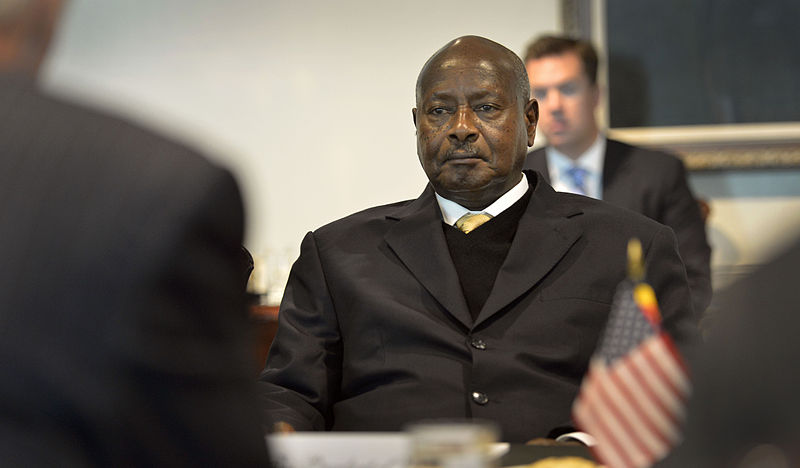 Helen Epstein's new book, "Another Fine Mess: America, Uganda, and the War on Terror" (Columbia Global Reports) has been praised as "a stunning [work] of reportage and analysis" by Bloomberg View's Pankaj Mishra. In a biting opinion piece, the columnist writes that Epstein's book describes "in appalling detail" how U.S. military involvement in Africa has given rise to anti-democratic dictators and terrorists.
As an author, journalist, and professor, Epstein has written extensively about Africa. In her Pulitzer-supported project, "An African Spring in Uganda?" she explores the political landscape of the country under President Yoweri Museveni as he consolidates power while reaping the benefits from commercial and military ties with the west.
Oftentimes, Mishra writes, these ties cause the U.S.to turn a blind eye towards corrupt practices. In Uganda's case, he points towards Epstein's characterization of the U.S.' fight against al-Shabaab.
"Al-Shabaab flourished in Somalia, eventually enlisting in al-Qaeda's network, after the country was ravaged, and its moderate government undermined, by a U.S.-assisted Ethiopian invasion in 2006. Today, the U.S. ignores Museveni's dictatorial ways partly because it uses Ugandan troops to fight al-Shabaab."
These 'dictatorial ways' include the suppression of political opponents. In one article, Epstein writes about how opposition leader Kizza Besigye's convoy was sabotaged by the police. In the next piece, Besigye was in jail.
Read more of Epstein's Uganda project on the Pulitzer Center website and view her book's page on Amazon.
RELATED ISSUES

Governance

Issue
Conflict and Peace Building
Conflict and Peace Building