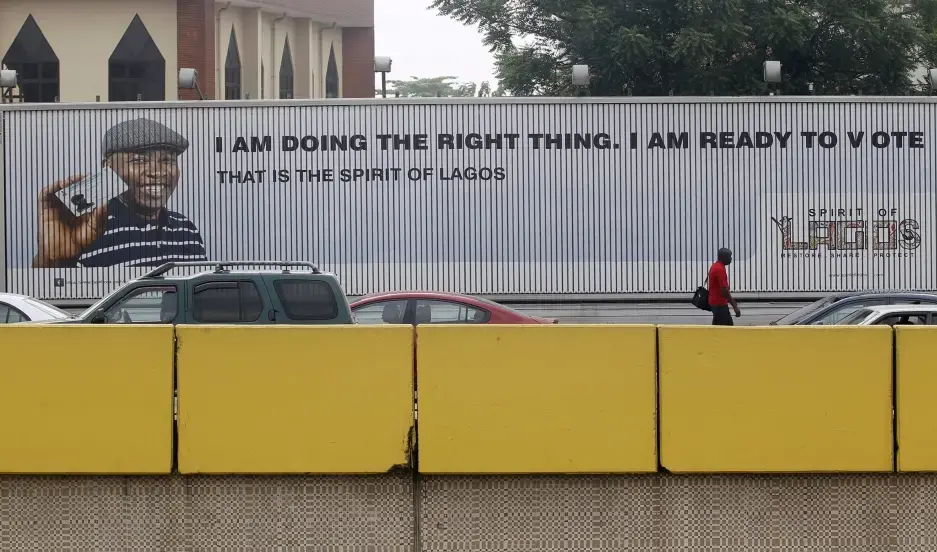 Nigerian President Goodluck Jonathan warned against violence ahead of Saturday's presidential election. Image by Goran Tomasevic/REUTERS.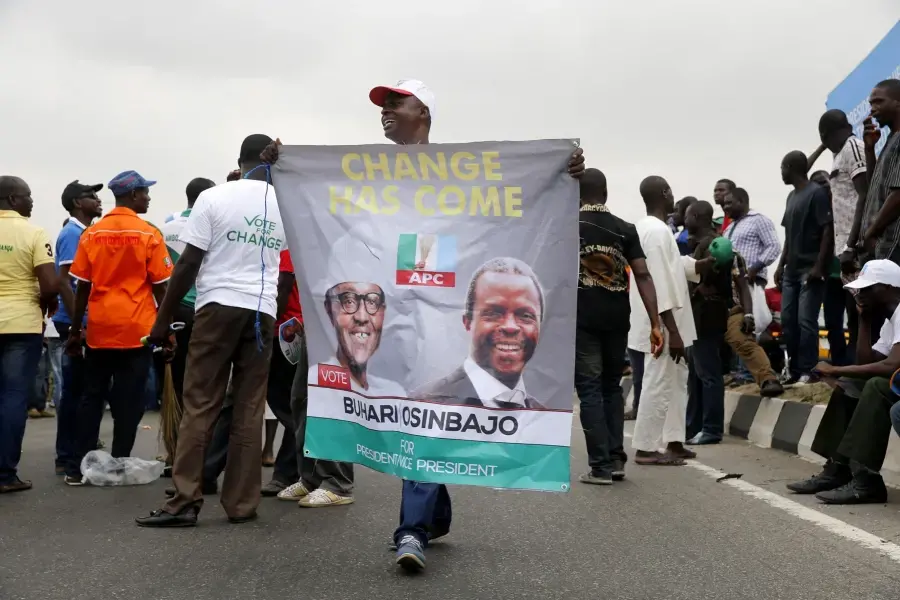 A man campaigns for All Progressives Congress (APC) Presidential and vice Presidential candidates Muhammadu Buhari and Yemi Osinbajo. Image by Goran Tomasevic/REUTERS.



PRI's The World interviewed Pulitzer Center grantee Julia Simon ahead of Nigeria's presidential elections in March 2014. Julia has been in Nigeria working on a story about corruption.

Fourteen candidates are vying for Nigeria's presidency, including incumbent Goodluck Jonathan. His People's Democratic Party has dominated Nigerian politics since civilian rule was restored in 1999, but now faces its toughest-ever election challenge from the All Progressives Congress, led by former military ruler Muhammadu Buhari.

Buhari, a former general who ruled Nigeria as a dictator in the mid 1980s, has vowed to crush Boko Haram, the Islamist group that recently announced an alliance with ISIS. Last July, Buhari survived an attack on his convoy allegedly carried out by Boko Haram. Although he's is expected to do well among Muslim voters in Nigeria, Buhari's supporters fear voting may be difficult or impossible in those parts of the country where Boko Haram has its strongest presence.

The country's oil-rich elite have meanwhile been pouring money into Goodluck Jonathan's reelection campaign, even despite the administration's track record of graft. "The corruption under the Jonathan administration is kind of mind boggling for many Nigerians," says reporter Julia Simon.

"A year ago, the then-governor of the Central Bank said that the Nigerian Oil Ministry failed to remit $20 billion to the treasury," she says. "There are still a lot of unanswered questions about that. An audit hasn't been made public."

RELATED ISSUES