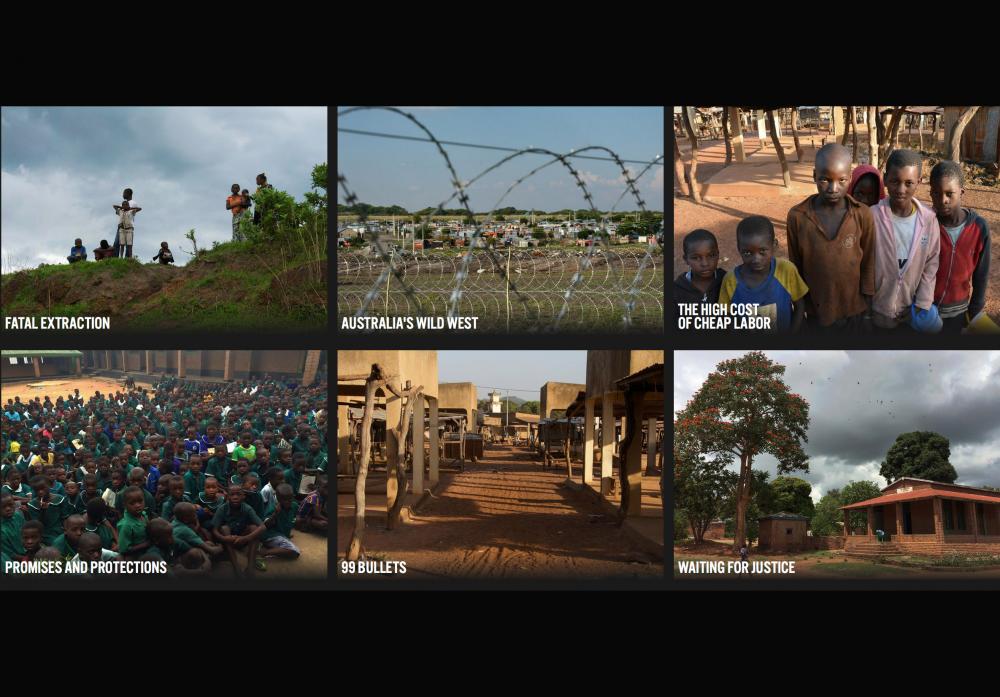 The Overseas Press Club (OPC) gave their Best News Media Presentation award to multimedia producer Eleanor Bell, journalist Will Fitzgibbon, and news developer Chris Zubak-Skees for their reporting on Australian mining companies in Africa.

This reporting project, Fatal Extraction: Australian Mining in Africa, was presented by The Center for Public Integrity and The International Consortium of Investigative Journalists with funding support by the Pulitzer Center. The six-part multimedia presentation investigated dozens of mining companies that are accused of worker deaths caused by lax safety standards, tax avoidance and environmental destruction in Africa.

"This unprecedented and ambitious multimedia project investigates Australia's vast, unchecked footprint in the African mining industry to expose the massacres, torture, incarceration, negligence, displacement and hundreds of deaths ignored by the world for more than a decade," said the Overseas Press Club in a statement. "It lays bare how the quest for profits kept the industry poorly regulated and how ordinary men, women and children across Africa have paid the price. Compelling multimedia storytelling allowed viewers to see and hear directly from these victims and their families, whose voices are rarely heard by the outside world."

See the complete list of OPC Award winners at opcofamerica.org.