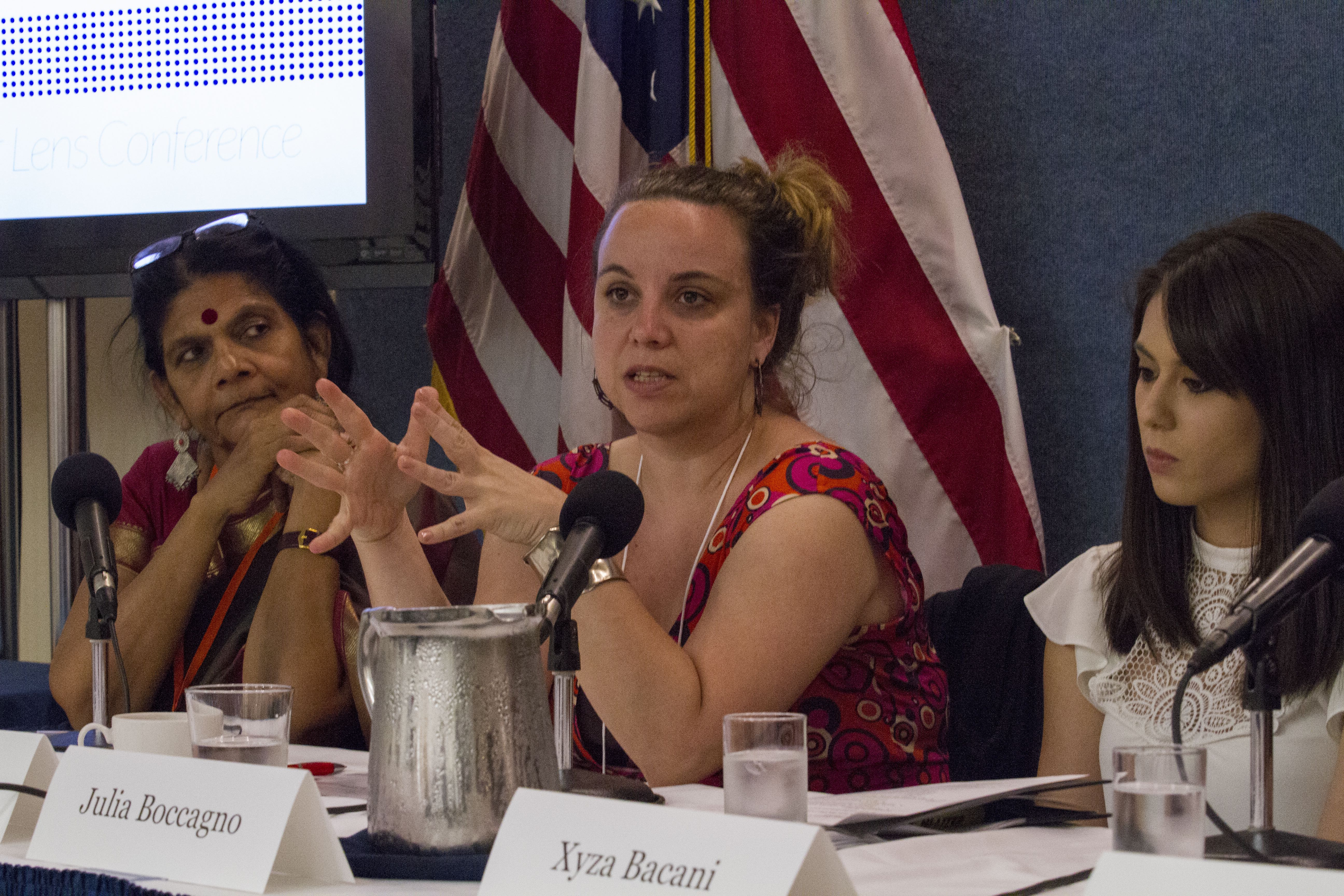 At the Pulitzer Center Gender Lens Conference on June 3, 2017, "Labor and Economics" panelists presented an interesting mix of perspectives on issues like labor migration, the status of transgender people in Thailand, and gender auditing in Rwanda.
Moderated by grantee journalist Rhitu Chatterjee, the panel featured grantee and Buzzfeed correspondent Jina Moore, grantee photographer Xyza Bacani, Circa News reporter and former student fellow Julia Boccagno, and Chetna Gala Sinha, founder and chairperson of the Mann Deshi Mahila Sakhari Bank.
The panelists voiced opinions on how to enact effective policy, many of them emphasizing the importance of listening to the community.
Sinha spoke about the role that rural, poor women have played in the brainstorming and decision-making process for the development of her microfinance bank, which lends to women in rural areas of India. She discussed how rural women have come up with innovative ideas, such as establishing a water bank to help mitigate the effects of a drought—ideas that more educated policymakers might never come up with.
"Don't find poor solutions for poor people," Sinha said. "If you listen to [the communities you are serving], then the real solutions will come. It may not fit into the numbers, it may not fit into the framework, but still it will be a happier way of thinking."
On the other hand, Moore spoke to Rwanda's more top-down approach to economic empowerment and financial inclusion of women, where the government uses gender auditing and gender budgeting to develop policy. In Rwanda, top-level signaling and message dissemination have helped transform attitudes about gender while making institutions, industries, and policies more egalitarian.
Bacani and Boccagno both discussed issues related to the representation and visibility of marginalized groups—Bacani focusing on her photography of migrant workers in Singapore, and Boccagno on her reporting on the transgender community in Thailand. Bacani described how the Phillipines' "labor export policy" of sending people to work abroad leads to family separation and makes workers vulnerable to exploitation and trafficking.
While statistics about the Phillipines may make it seem egalitarian, these statistics mask the reality of an economy based on labor exportation, Bacani said.
"You don't see [family separation] in the statistics," she said.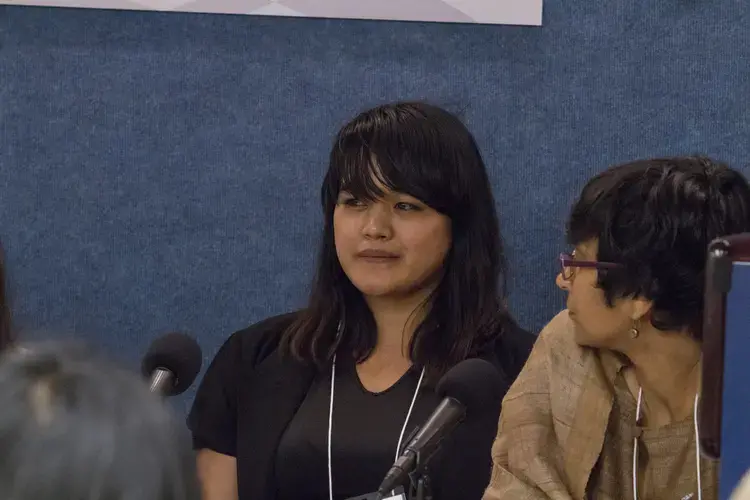 In addition, Bacani said that domestic workers hold up the Singaporean economy without being allowed to participate in society. Migrant workers, she said, are "needed, like air, but invisible." Bacani also pointed out that men, not only women, are affected by labor migration, and that some women actually benefit from the labor of migrant women who work as domestic workers—further complicating the issue when viewed through a gender lens.
Bacani said that she hopes her work can influence policymakers.
"Sometimes the statistics, numbers, words are not enough," Bacani said. "We need to give [policymakers] visuals. That's why we have photojournalists."
Much like Bacani's work on migration, Boccagno's work aims to look beyond the superficial for a deeper, more nuanced understanding of the experience of trans people in Thailand. Boccagno said that although transgender people may appear to be accepted by Thai society, they actually face discrimination and stigmatization and are often forced to choose between three occupations: beautician, cabaret dancer, or sex worker.
"The problem is that prevalence is often equated with acceptance," she said.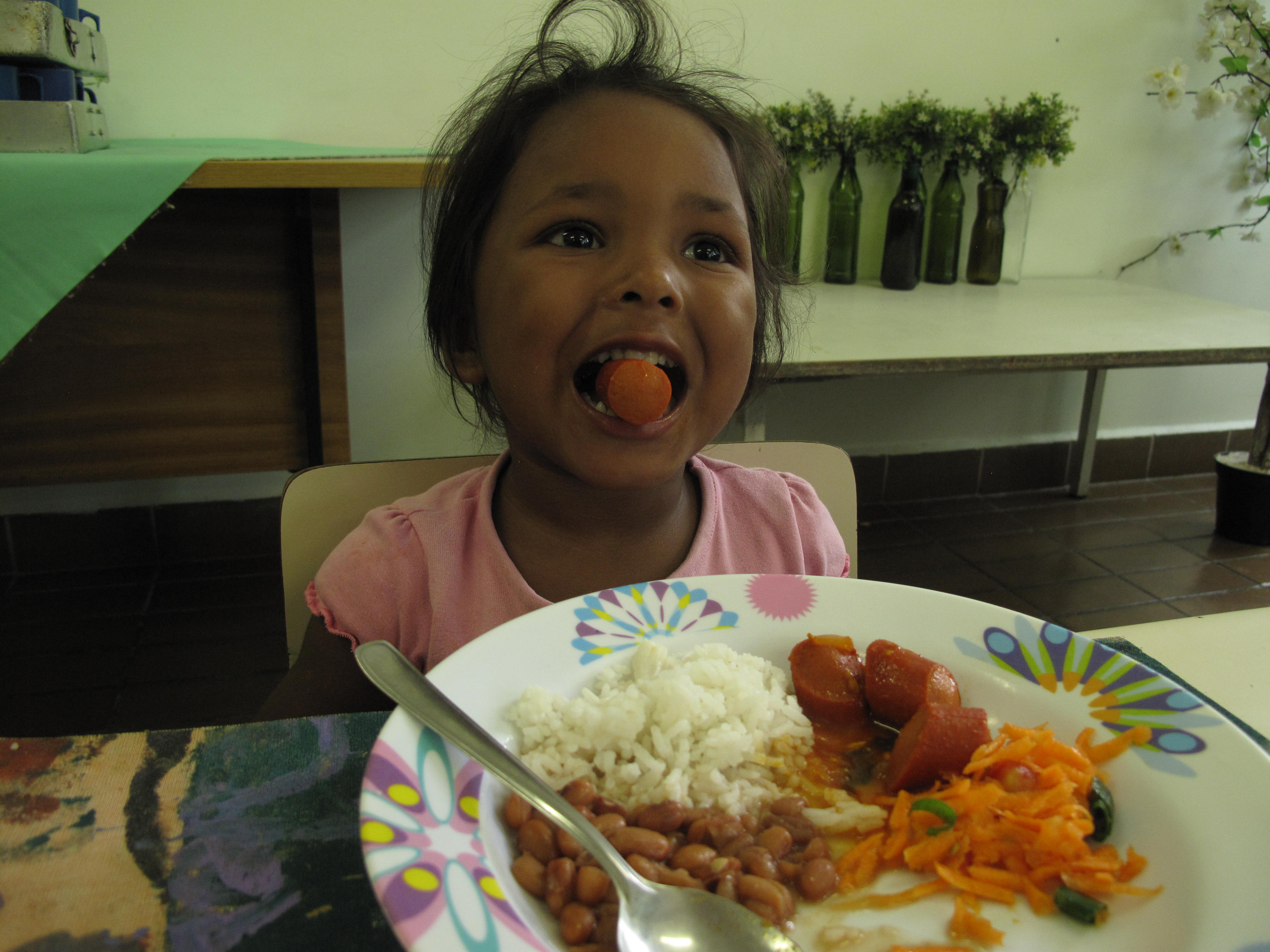 Brazil's school feeding program feeds 45 million children. Besides fighting hunger, it is also...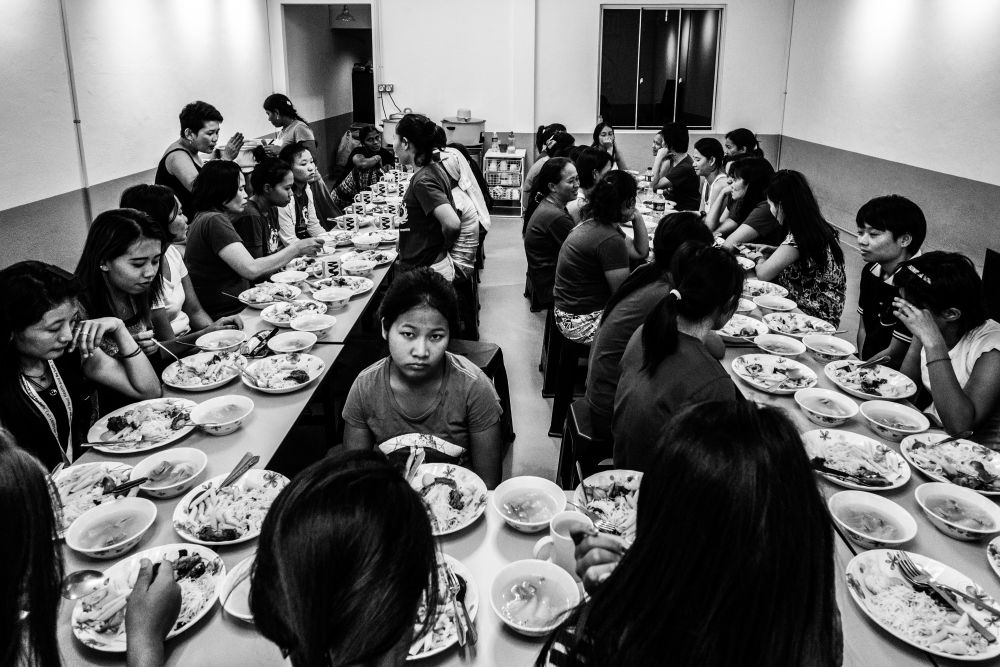 Singapore is a prosperous country in Asia and migrant workers have played an important role in its...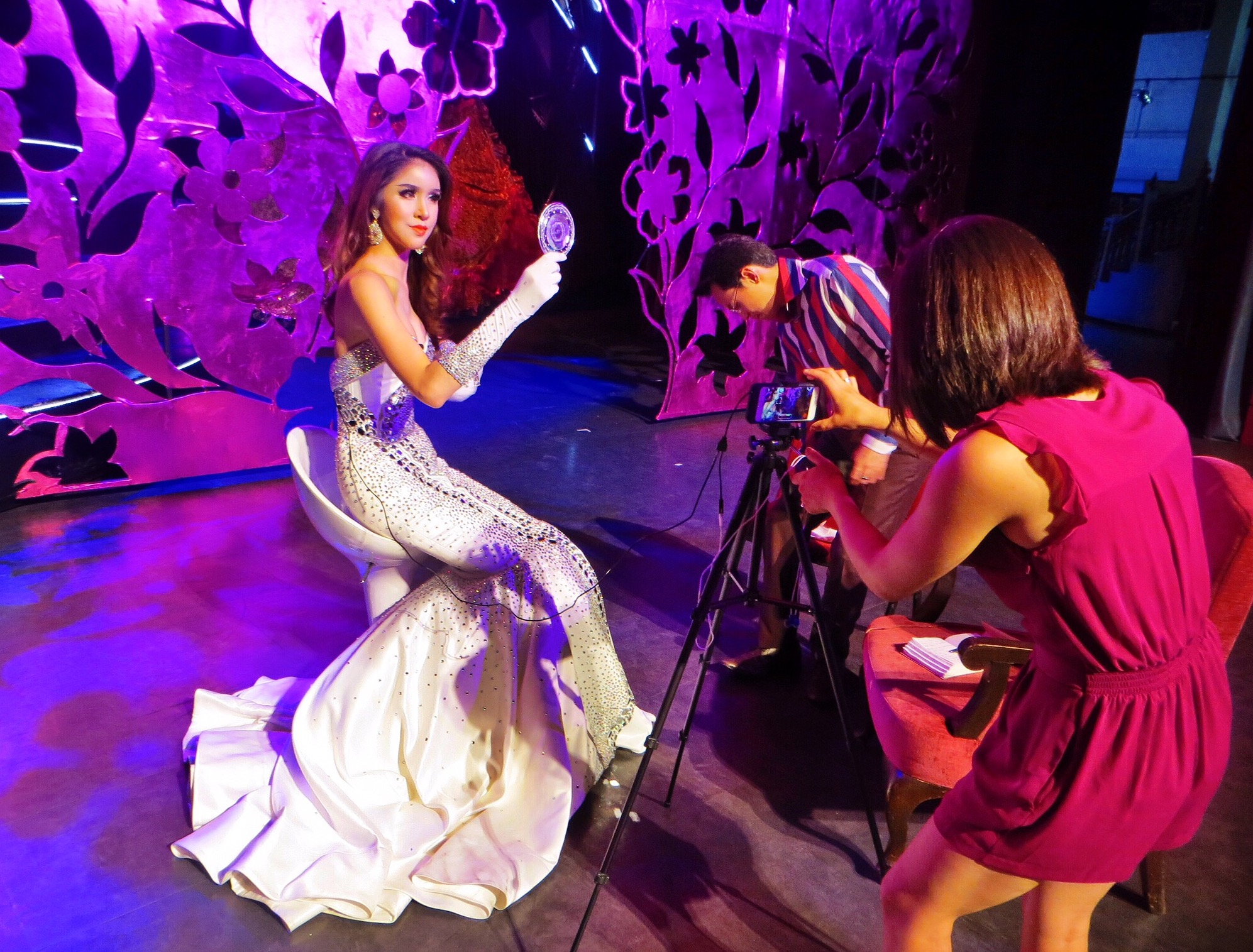 Although Thailand may appear accepting of transgenders, it ostracizes "ladyboys" from mainstream...