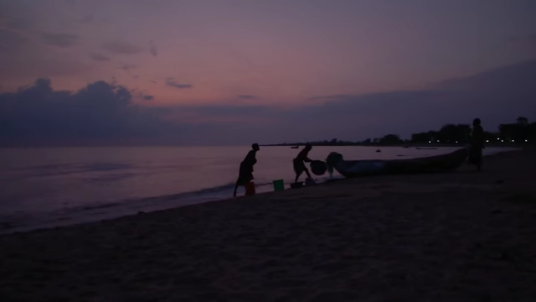 The Walkley Foundation and Editor & Publisher have announced "Fatal Extraction: Australian Mining in Africa", as a finalist in two award competitions for innovation in multimedia journalism. Journalists Eleanor Bell and Will Fitzgibbon create the immersive multimedia experience for the International Consortium of Investigative Journalists with support from the Pulitzer Center.

The 2015 Walkley Awards for Excellence in Journalism recognized 'Fatal Extraction,' along with two other projects, as a finalist in the category 'All Media Multimedia Storytelling,' for which News Corps Australia is an award partner. The competition received 1,400 entries from around Australia, which were judged by 100 senior representatives in the multimedia journalism industry.

The winners of this year's 60th annual Walkley Awards will be announced at a gala dinner on Thursday, December 3, at Crown Palladium in Melbourne. The event will be broadcast live by local news station Sky APAC, and streamed live from the Walkley website starting at 7:00pm PST.

Editor & Publisher's 2015 EPPY Awards selected "Fatal Extraction" as a finalist for the category, Best Innovation Project with under 1 million unique monthly visitors. The competition, in its 20th year, received more than 400 entries, which were screened by 81 judges.

Winners of the 2015 EPPY Awards will be announced on Editor & Publisher's website on Wednesday, October 28 at 1:30pm EST.

"Fatal Extraction" investigates the footprint of Australian mining companies across the African continent. The six-part presentation draws information from corporate records–including confidential company emails–as well as court documents and legal complaints, interviews with miners, and community petitions to "reveal the extent of Australia's controversial imprint across Africa."

In addition to their multimedia piece, Fitzgibbon and Bell released a series of reports for the ICIJ. See the full multimedia presentation.