Video courtesy of the Berkley Center for Religion, Peace and World Affairs. United States, 2023.
Editor's Note: Some of the text below originally appeared on the Berkley Center's website.
---
The Pulitzer Center partnered with the Berkley Center for Religion, Peace and World Affairs to facilitate a discussion of how the lens of Christian nationalism can shed light on U.S. border controversies and the treatment of migrants and refugees. The event took place in the Intercultural Center (ICC) Auditorium at Georgetown University on March 16, 2023.
A lunch discussion with Pulitzer Center grantee Zeba Warsi and 2021 Georgetown University in Qatar Reporting Fellow Syed Taha Kaleem preceded the event. Warsi's ongoing project Young Syrians Hold Lessons for Traumatized Ukrainian Refugees charts loss and belief for people displaced by war, and Taha Kaleem's project Sacred Peacebuilding in Kashmir looks into religious practice by minority Muslims in the Hindu-Indian-administered region of Kashmir during the pandemic.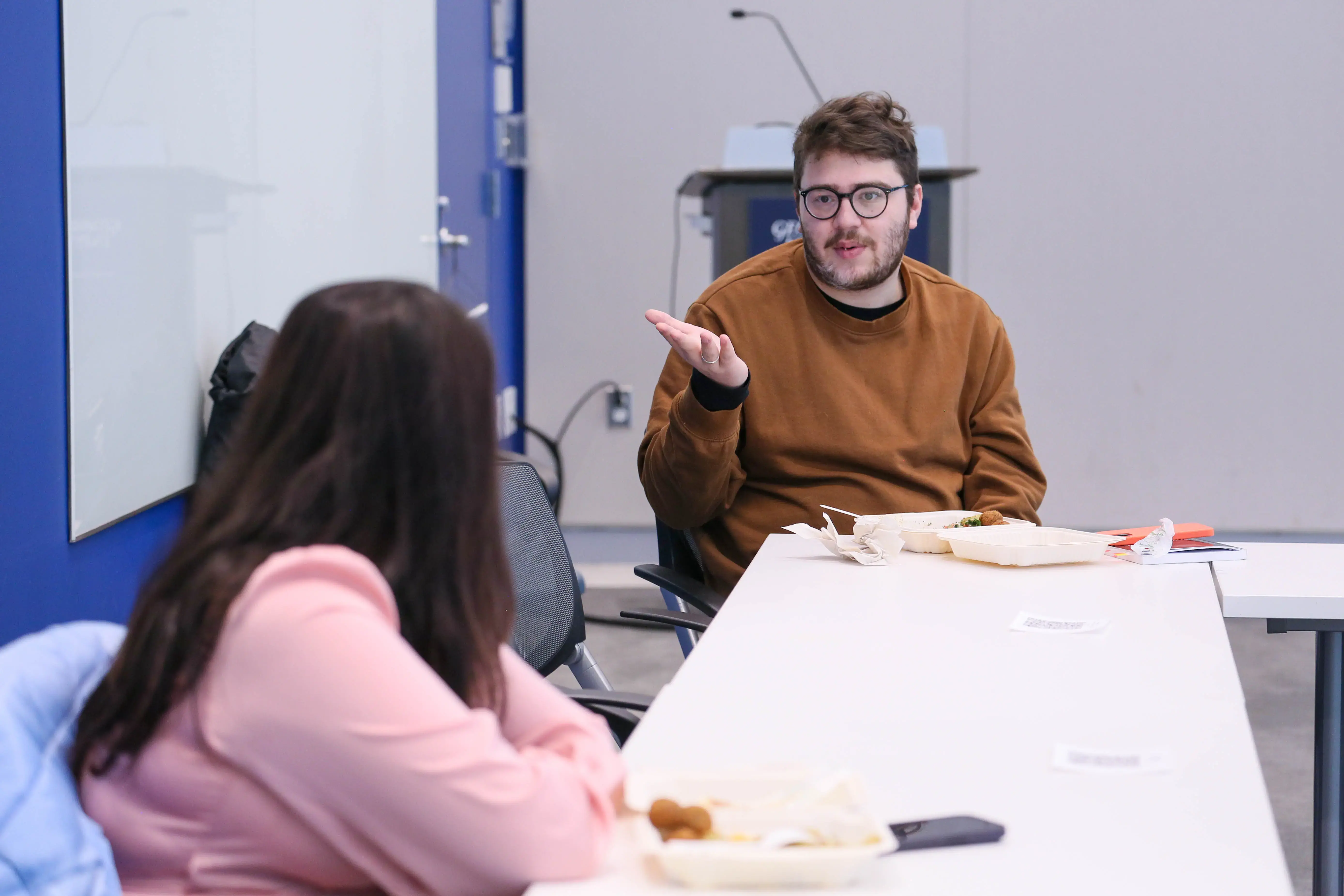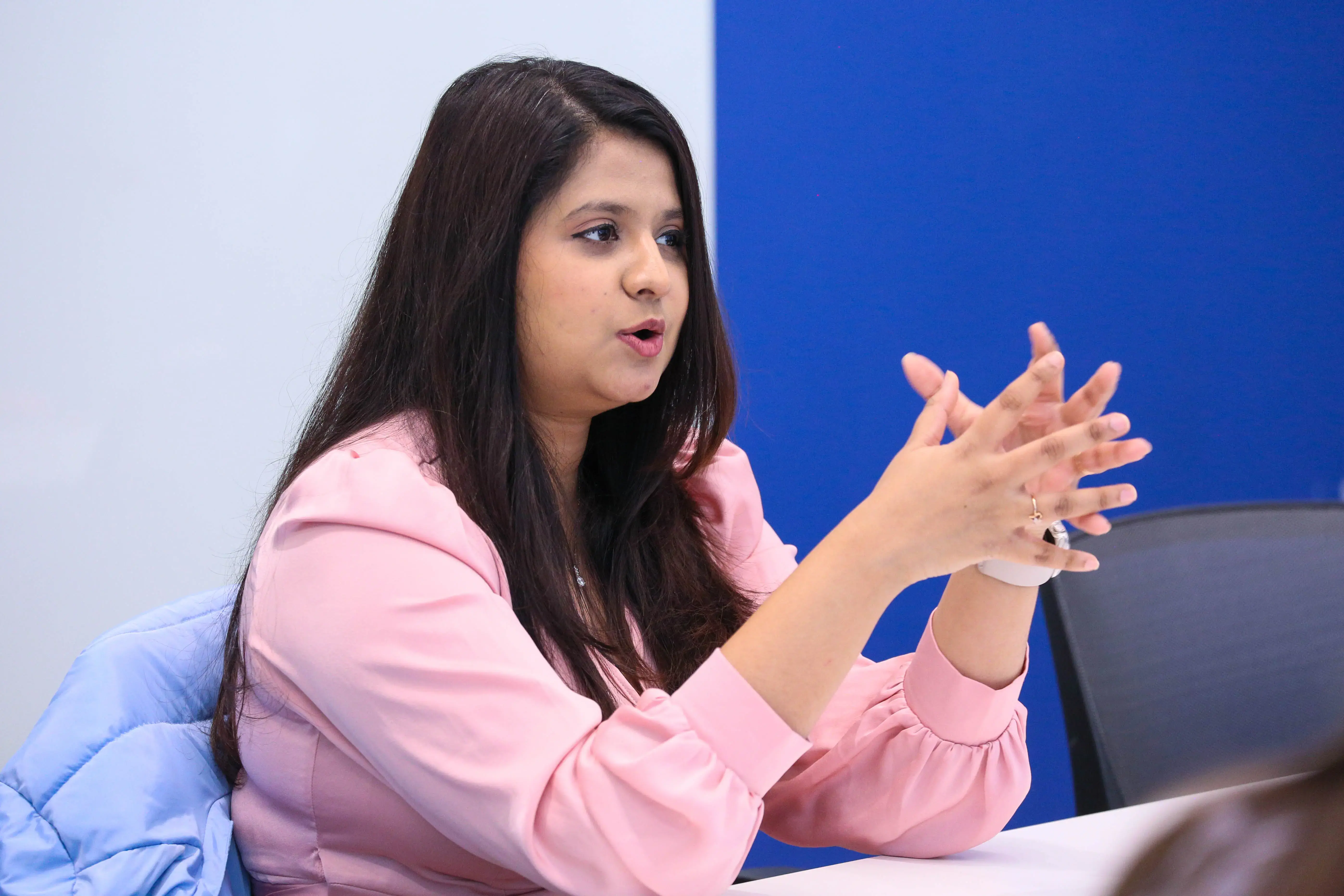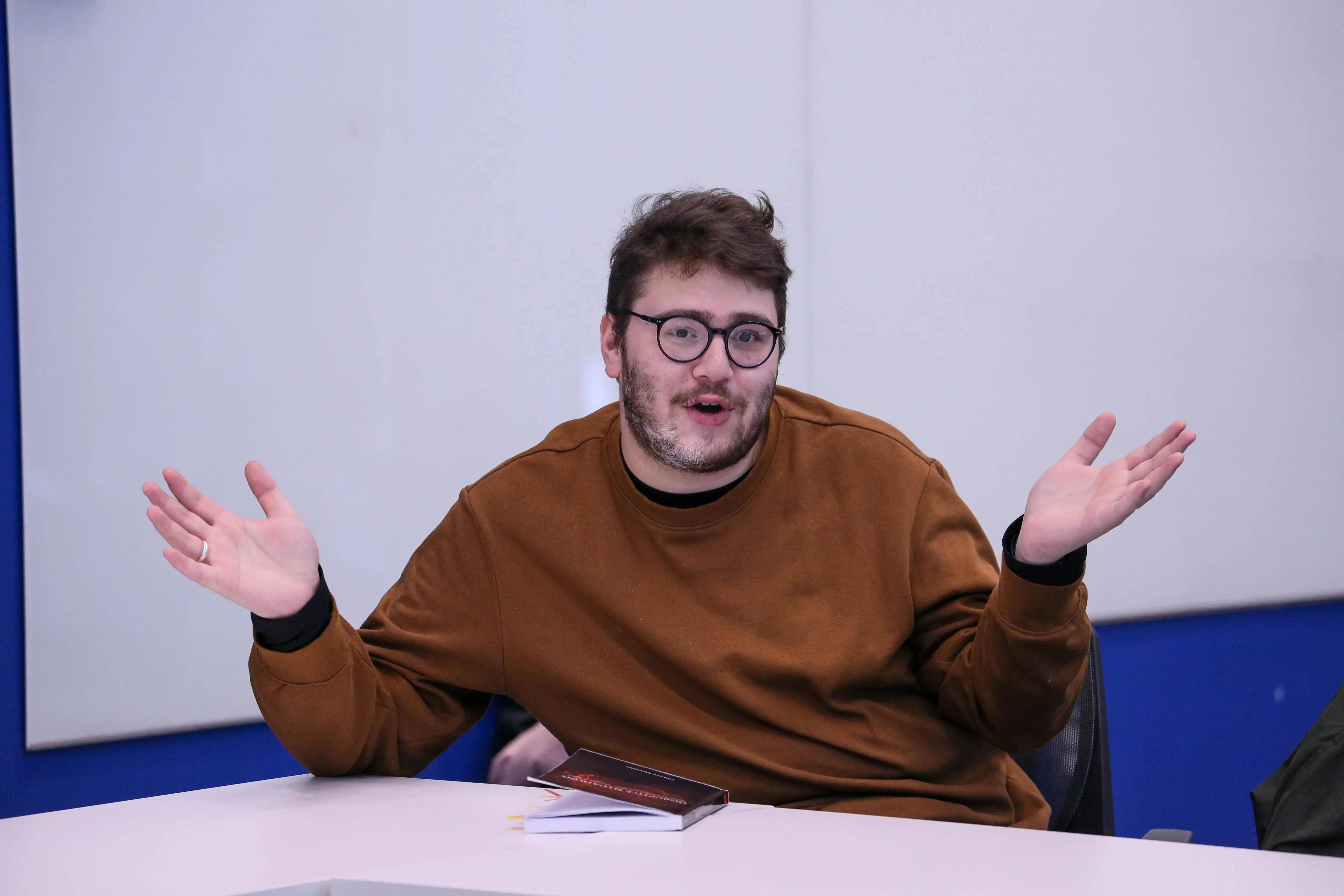 2021 Reporting Fellow Syed Taha Kaleem speaks with Pulitzer Center grantee Zeba Warsi. United States, 2023.
In the ICC Auditorium, Yonat Shimron, a reporter for Religion News Service, and Brad Onishi, an adjunct professor at the University of San Francisco and a former minister, discussed belonging and citizenship; erosion of democracy, community, and civic participation; and the future of church and state.
The one-hour event was moderated by Berkley Center Research Fellow Jerome Copulsky.
A reception followed the event. It is part of a series called Understanding Religious Nationalism and Populism.
Shimron joined Religion News Service in April 2011 and became managing editor in 2013. She won several awards during her time as a reporter for The News & Observer in Raleigh, North Carolina, from 1996 to 2011.
Onishi's book, Preparing for War: The Extremist History of White Christian Nationalism—And What Comes Next (2023), examines the foments and forebodings of January 6, 2021. He also co-hosts the podcast Straight White American Jesus.
"Christian Nationalism and the Borders of Political Community" received additional support from the Henry Luce Foundation.
RELATED ISSUES

Religion

Governance