Project November 7, 2021
Sacred Peacebuilding in Kashmir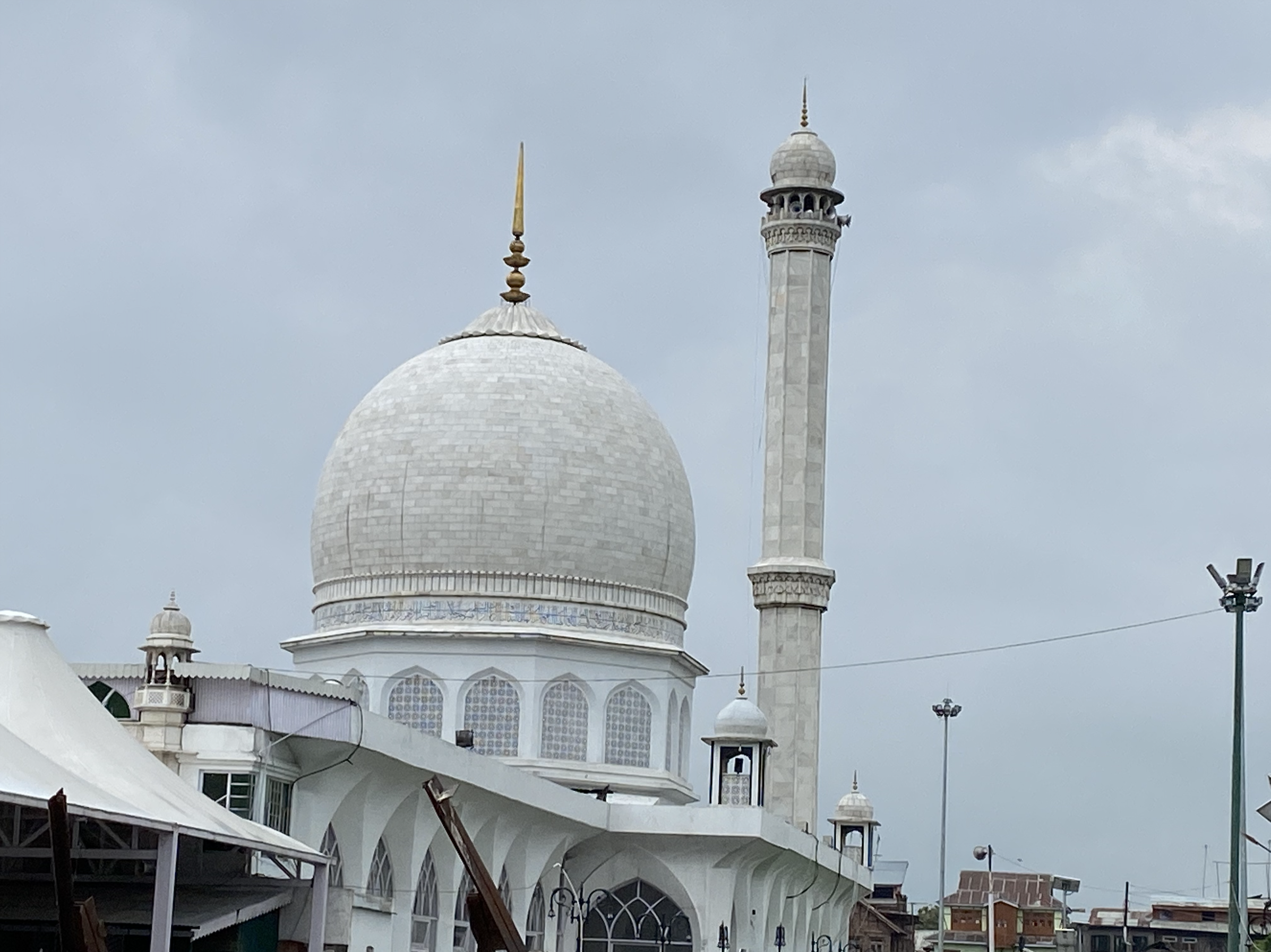 Historically, Kashmir has been a land of saints and Sufi shrines that have helped create a harmonious multi-religious community. But over the last couple of decades, Indian-administered Kashmir has been at the center of a bloody conflict.
The media has heavily focused on the causes and aftermaths of the conflict, obscuring different modalities of peace building among the local population and ignoring the role of these Sufi shrines in fostering peace. Unlike other shrines that have proved to be a site of conflict, these Sufi shrines have fostered peace and harmony among the local population.
In this project, Syed Taha Kaleem examines the role these Sufi shrines play in fostering peace in the region by focusing on the three shrines located in the capital city of Srinagar: Hazratbal Shrine, Khanqah-e-Moula, and Ziyarat Makhdoom Sahib. This project will include the voices of the individuals responsible for the maintenance of the shrines and people visiting these shrines.
In an increasingly polarized world, how do these Sufi shrines foster peace among the local population troubled by decades of conflict? How do they help people heal and build inter-communal ties?
Kaleem's project seeks to understand the broader significance of these Sufi shrines and the lessons that can be learned from them at a time of conflict.
×

PART OF: Sacred Peacebuilding in Kashmir

December 5, 2021

×

PART OF: Sacred Peacebuilding in Kashmir

November 7, 2021
RELATED ISSUES

Religion

Issue
Conflict and Peace Building
Conflict and Peace Building