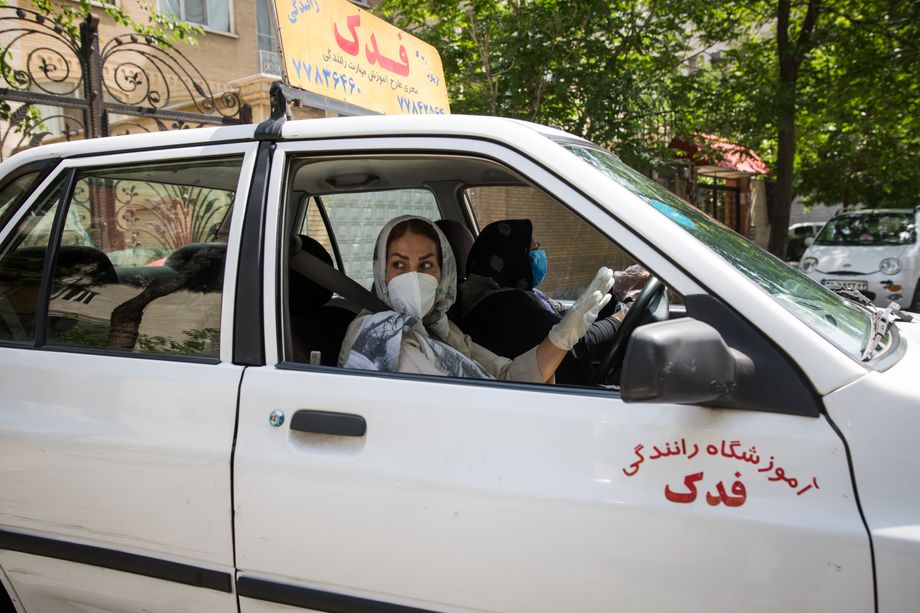 On June 25th and 26th, over 100 educators gathered in a virtual professional development conference co-hosed by the Pulitzer Center and the University of Chicago. Under the theme 'Teaching Global health After COVID-19,' the 2020 Summer Institute for Educators left educators with both resources and inspiration for teaching about health issues in the fall.  Designed as an opportunity for educators to discover reporting that they can share with their students and use journalism to teach research, analysis, and media literacy skills, the conference featured presentations from three Pulitzer Center grantees. 
Recordings of the webinar can be found here.
Participants brainstormed how to connect Pulitzer Center-supported reporting from Jon Cohen, Pooyan Tabatabaei, and Beth Gardiner, to their students. In addition, Pulitzer Center staff facilitated workshops for educators on how to find and communicate under-reported stories as well as how to use creative writing and visual art to make local connections to global issues.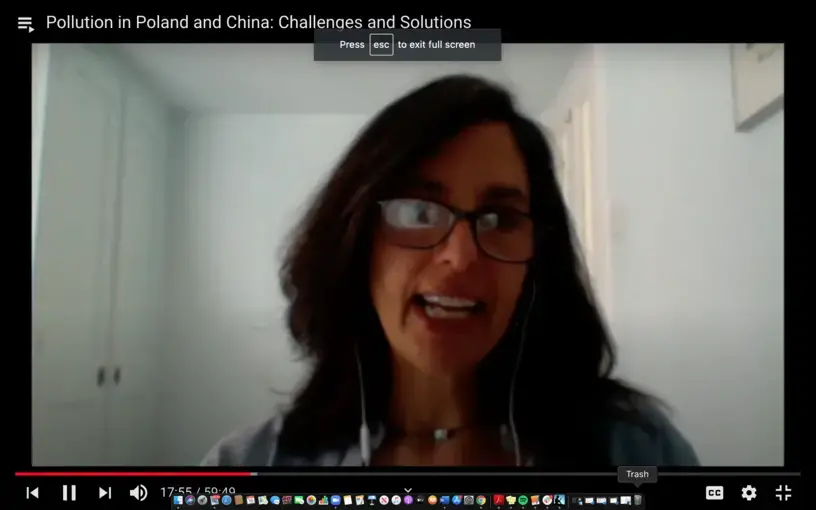 "We were given tools that can be brought into the classroom immediately," one educator wrote in the post-conference survey. "We also had access to the professionals who made connections to the classroom. 
This yr's Summer Institute for Educators is virtually taking place NOW w/Day 1 ft. Senior correspondent w/@ScienceMagazine, @sciencecohen talking about HIV/AIDS, COVID-19, and other global health issues w/@pulitzercenter @CEERES_UChicago @CMES_UChicago; @GoGlobalED pic.twitter.com/SeHE4MmfJa

— UChicago CEAS (@UChicagoCEAS) June 25, 2020
Each journalist presentation was also followed by a discussion of further resources available from a University of Chicago regional studies center. Jon Cohen, senior correspondent with Science Magazine spoke about his experience reporting on COVID-19 and HIV, before UChicago partners introduced resources from the University's Center for East Asian Studies. Later that day, photojournalist Pooyan Tabatabaei spoke about his project documenting Iran's response to the second wave of the COVID-19 pandemic in the country in collaboration with partners from the University's Center for Middle Eastern Studies. Finally, the next day, Beth Gardiner presented her reporting on the public health ramifications of  pollution in Poland and China with further resources presented by the Center for Russian/Eurasian Studies.   
Today's second half of SIE, @pooyantaba, award-winning photojournalist/visual journalist, on, Walking on a Blade, which illuminates the less-traveled road into the lives/daily struggles of workers in Iran; @pulitzercenter emphasizes the importance of powerful images in reporting pic.twitter.com/NH2P326PYC — UChicago CEAS (@UChicagoCEAS) June 25, 2020
Throughout the conference, educators shared inspiration, ideas, and questions—all of which made their way into a 'virtual garden' full of resources and brainstorming. In addition, each day ended with breakout sessions for educators to gather in small groups to discuss their ideas. From creative writing prompts for students to methods for connecting math classes to real-life statistics questions related to COVID-19 testing, educators left the conference having learned not just from the presenters, but each other as well. 
In anticipation of the conference, the Pulitzer Center hosted webinars with each of the regional studies centers over the course of three weeks. First, Nick Schifrin, Foreign Affairs and Defense Correspondent for PBS NewsHour presented his work on NewsHour's China: Power and Prosperity project. Then, May Jeong, a freelancer, spoke about her work reporting on conflict and reconciliation in Afghanistan. Finally, on June 18th, Nina Jancowicz presented her coverage of "Ukraine's walk along the fine link between defending democratic discourse and trampling freedom of speech." 
Recordings of each webinar are available at the following links: Schifrin on China, Jeong on Afghanistan, and Jancowicz on Ukraine. 
After the conference, educators let Pulitzer Center and our partners at UChicago know what they would be interested in implementing in the classroom from SIE 2020. One educator plans to connect global environmental stories like the ones reported by Beth Gardiner to their students' learning about climate change. Another is eager to bring our 'What is an Under-Reported Story' video and lesson into the classroom, and many expressed excitement about the Fighting Words Poetry Workshop and an opportunity to "use poetry as a space for students to read closely and then gather thoughts."
Conducted virtually for the first time in 5 years, the conference represented two days of learning, reflection, and connection for educators in Chicago and beyond. In all, in the words of another participant, the sessions "informed me on current issues related to public health and the environment, and increased my awareness of Pulitzer Center resources, and gave ideas for activities for my own classroom to implement this fall."