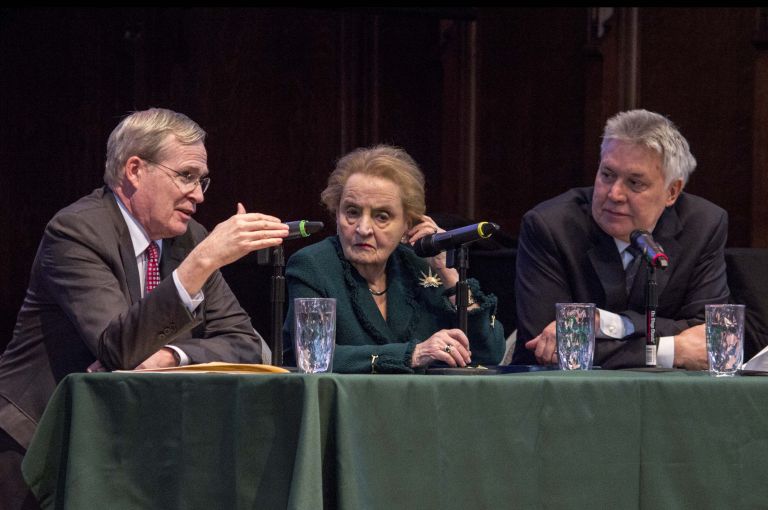 Former Secretary of State Madeleine Albright and former National Security Advisor Stephen J. Hadley have been touring Pulitzer Center partner schools and universities to discuss the Middle East and also to plead for a return to a more bipartisan approach to foreign policy. They are co-chairs of the Middle East Strategy Task Force, a two-year initiative by the Rafik Hariri Center at the Atlantic Council.
In Philadelphia Albright and Hadley were joined by Jon Sawyer, Pulitzer Center executive director. They spoke with students at the University of Pennsylvania and at the Science Leadership Academy.
To view the full discussion at the University of Pennsylvania see the video below.
RELATED ISSUES

Governance

Issue
Conflict and Peace Building
Conflict and Peace Building