Project January 26, 2017
On Rebuilding the Middle East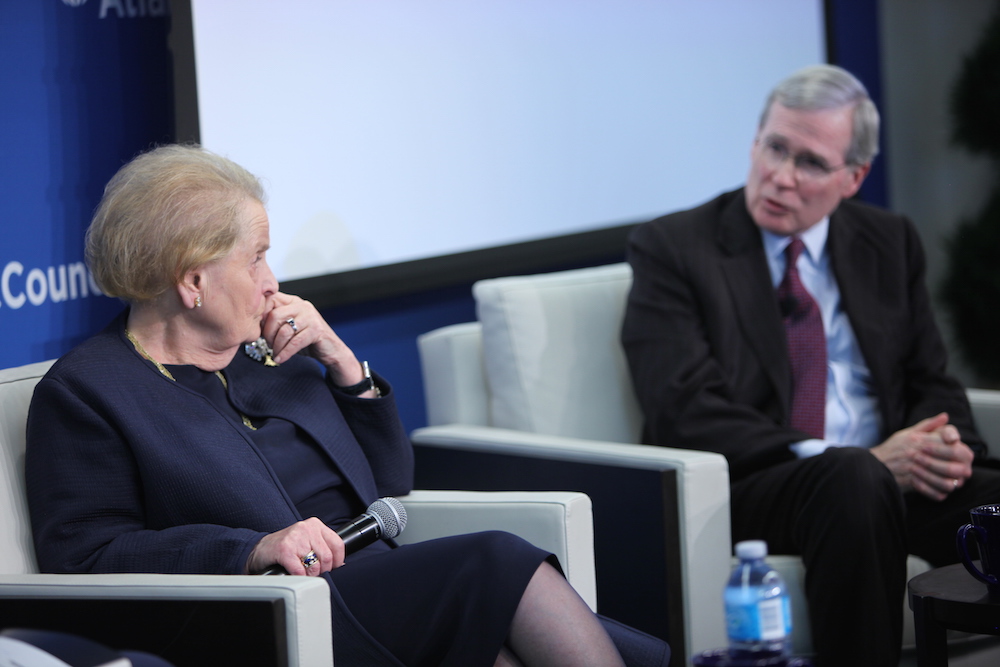 The Pulitzer Center on Crisis Reporting, in partnership with The Atlantic Council, is touring high schools and universities with the Council's Middle East Strategy Task Force Co-Chairs, former Secretary of State Madeleine Albright and former National Security Advisor Stephen Hadley.

With Pulitzer Center Executive Director Jon Sawyer moderating, Hadley and Albright will speak on the task force's report, which was released in late 2016 and outlines a strategic approach to ending military conflicts in the Middle East and fostering the establishment of a stable social and industrial landscape thereafter.

The Pulitzer Center's support for this tour is a continuation of our work on the aftermath of the Arab Spring and the global refugee crisis and is part of our commitment to engaging students around the country with important global issues.

The tour will begin on February 8, 2017 with presentations at Washington University in St. Louis and Nerinx Hall High School in Webster Groves, MO.
RELATED ISSUES