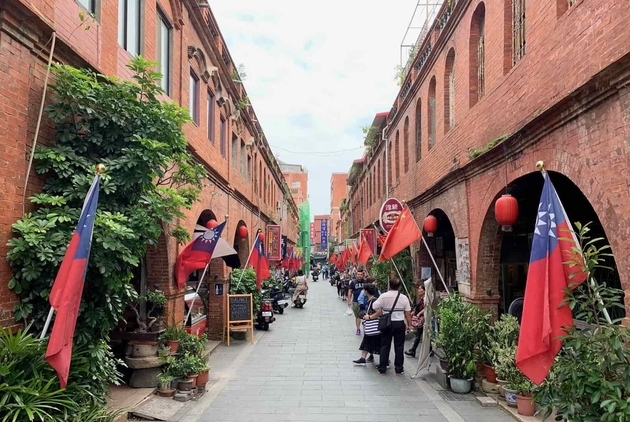 Outside a grocery store in Kinmen's Creekside Village, an old black dog wags its tail for visitors. The setting sun falls on a dilapidated Western-style house concealed in a back alley, and the faint letters "anti-communism will succeed 反共立成" can just be made out on a weathered wall. 
The long-abandoned building reveals a forgotten past. This was once "The Western Company 西方公司," a private enterprise used as a covert base for the U.S. government's Central Intelligence Agency (CIA) and the Kuomintang (KMT) government of Chiang Kai-shek during the Korean War from 1951 to 1955. It served as a station for collecting intelligence on China's People's Liberation Army (PLA), and for planning guerilla warfare along China's southeast coast.
Since the end of the Chinese Civil War in 1949 when the Chinese Communist Party (CCP) defeated Chiang Kai-shek's KMT regime and forced them to flee to Taiwan from mainland China, the CCP has made the "unification" of Taiwan a historical imperative. Beijing considers Taiwan to be a "renegade province " that "must be absorbed into the motherland," with force if necessary, even though the CCP-led People's Republic of China has never governed Taiwan.  At the nearest point, Kinmen lies just two kilometers from Xiamen, a city on China's southeastern coastline in the province of Fujian. During the Cold War, Kinmen became a frontline for cross-strait relations as well as an international anti-communism hotspot, caught as it was in a geopolitical tug-of-war between Taiwan, China, and the U.S.
This island of granite where LIFE magazine and New York Times correspondents were once stationed, used to be known as the "West Berlin of East Asia." It never surrendered despite twenty-one years of constant shelling by China. But ever since 2001, when it became a pilot city for the "Three Links 小三通" (direct transport, mail, and communications) across the Taiwan Strait, Kinmen has gone from being a staunchly anti-communist base to the most pro-Beijing county in Taiwan. 
After Xi Jinping became China's leader in late 2012, he has said unification with Taiwan is a crucial part of his "Chinese Dream" blueprint that seeks a great rejuvenation of the nation. In the process, Kinmen's strategic location has made it a beachhead for China's efforts to "win back Taiwan."
On January 2 of this year, Xi delivered a speech on Taiwan. Besides proposing a "One country, two systems" model of government for Taiwan for the first time, he explicitly mentioned Kinmen, stressing full support for expediting the establishment of a "New Four Links 新四通" — namely electricity, natural gas, water, and bridges— on the heels of Kinmen importing water from Fujian since last year. In March, during an annual parliamentary meeting, Xi, who spent years working as a senior official in Fujian earlier in his career, made another reference to forging the "New Four Links" with Kinmen.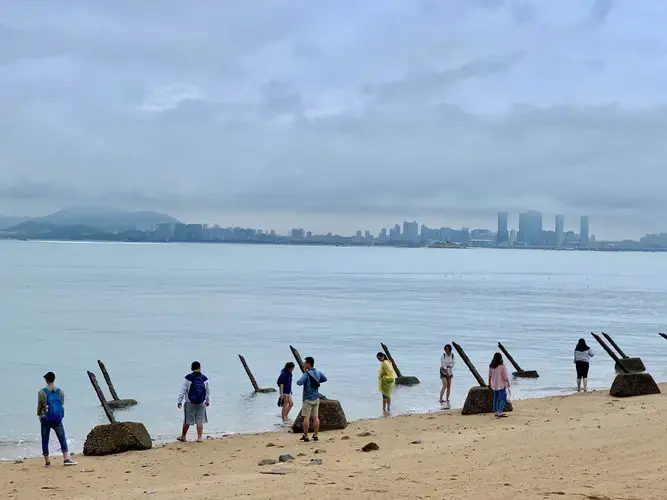 Beijing's First Base Towards 'Unification'
"Over the last 20 years, Kinmen and China have engaged in frequent interactions, and major changes have taken place in people's mindsets," said Weng Ming-Chen, a key aide to Taiwanese legislator Chen Yu-chen, who represents Kinmen for the KMT.
"One could say that the united front work efforts have been quite successful." 
China's "United Front" work is an umbrella term used to describe Beijing's longstanding and multi-pronged influence campaigns to further its economic and political agenda both domestically and abroad. It has historical roots in China's former paramount leader Mao Zedong, whose edict to "ally with lesser enemies to attack principal enemies" and other soft power tactics such as propaganda, have helped the party achieve its goals and radiate influence. This remains one of the CCP's fundamental strategies for dealing with the outside world. And such "United Front Work" has been especially intense in Taiwan — as part of a so-called "War for Unification 統戰." The "one country, two systems" mode of governance allowing Hong Kong a high degree of autonomy under Chinese sovereignty was conceived by the late Chinese leader Deng Xiaoping as an experiment that could eventually be applied to "unify" Taiwan.
Of the nearly seven decades of tensions between Taiwan and China, Kinmen endured four decades of intensive militarization. One hundred thousand soldiers were stationed on the small 150-square-kilometer island at its peak. During this time, the people of Kinmen were given anti-communist and counter-espionage training to prevent CCP infiltration. However, following the establishment of the direct links between Kinmen and China in 2001, such united front work was legitimised under the guise of  "Cross-strait Exchanges," and penetrated more deeply into the island's influential social and clan organizations. In recent years, such efforts have expanded into religious and political spheres through folk religion, rural township and village chief networks, helping engender much greater pro-China sentiment across Kinmen.
But Kinmen serves as a springboard for China's ambitions toward Taiwan in another aspect.
A five kilometer bridge connecting Kinmen's main island to the smaller Lieyu Island just off the coast of China is currently under construction. Yet some local "Kinmenese" say they'd prefer a bridge directly connecting Kinmen with Xiamen. 
Since the heightening of cross-strait tensions following the election victory of the independence leaning Taiwanese President Tsai Ing-Wen in 2016, Chinese officials have come to Taiwan on business, agricultural, and religious exchanges in various unofficial capacities through its porous border with Kinmen, which means "Golden Door" in Chinese. 
"The number of Chinese officials coming to Taiwan has not fallen, it's just that their 'Taiwan work' has gone underground," remarked Weng.
Three sources from different political parties with direct knowledge of the matter say that a batch of Chinese officials visits each week, usually staying for three days to meet on Kinmen for discussions with pro-Beijing groups and to discuss ways to expedite "unification." "Kinmen's role isn't big when cross-strait relations are smooth, as Chinese officials travel directly to Taiwan. But now that relations have worsened, Kinmen serves as a convenient intermediate point, which is neither sensitive nor provokes protests," one source said.
Yesterday's frontline, however, is no longer fortified. 
On the ground in Kinmen, we found that a prolonged propaganda project to promote "one country, two systems" had already begun to take shape in early 2018. Moreover, it is being conducted on multiple fronts using Taiwanese businesspeople as proxies.
One such front is the "For Public Good Party" (FPGP). This party, touted as a home-grown Taiwanese political group, focuses on grassroots elected officials and the Chinese-born spouses of Taiwanese residents. According to sources within the FPGP, it has actively courted local groups, and political parties, and used public opinion polls and academic discussions in an attempt to build a public consensus for a referendum on making Kinmen a "Cross-strait Peace Experimental Zone" for China and Taiwan.
The FPGP can trace its roots back to a Chinese "benevolent organization" known as the "Hong Men," established as a political party in San Francisco during the 1920s. The party is one of eight major "democratic" political party factions officially recognized by the Chinese Communist Party. The stated mission of the Taiwan FPGP is to "devote efforts towards bringing about peaceful Cross-strait unification." Since Taiwanese businessman Chen Po-Kuang took over as party chairman in late 2015, it has been active across various pro-Beijing organizations.
In mid-2018, the FPGP reached out to a veteran Kuomintang (KMT) municipal councilor on Kinmen, Cai Chun-sheng, exploiting tensions within the KMT to enlist thirty-three grassroots-level elected representatives who had withdrawn their KMT membership, including village and town chiefs, and even the deputy municipal council speaker. Later, Cai was expelled from the KMT.
The FPGP became Kinmen's second-largest party in less than a year.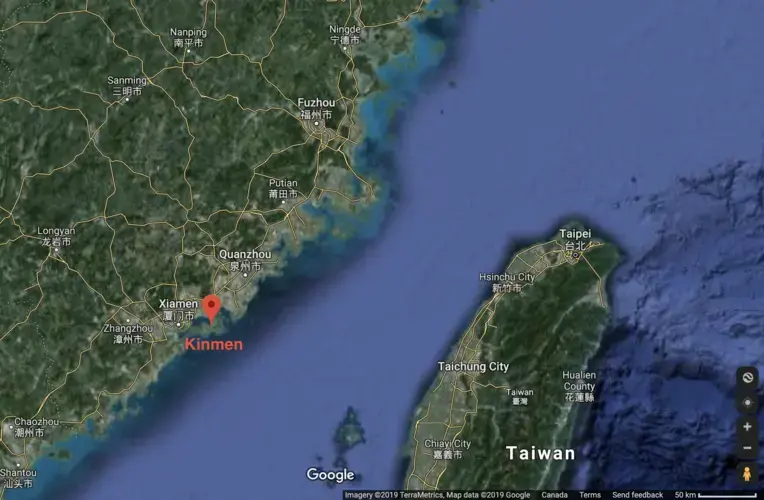 'Cross-Strait Peace Experimental Zone'
Shortly after local elections in Taiwan last November, the FPGP released a public opinion poll claiming that 80 percent of Kinmen people "wish to become a 'Cross-Strait Peace Experimental Zone,'" which is reminiscent of the "one country, two systems" model in Hong Kong. At an April seminar organized in Kinmen University, the FPGP Chairman Chen asserted that his party would work in accordance with "popular will" to advocate for a referendum in Kinmen on this question.
"My thoughts are, why not let Fujian province handle Kinmen's development, and let the Taiwanese public see the benefits of 'unification?'" said Chen during an exclusive interview in July 2019. Unable to provide further policy details, such as what would happen to Kinmen's administrative jurisdiction under Fujian's governance, or whether elections would still be held, Chen kept reiterating the phrase: "Kinmen needs peaceful development."
Chen said his party was planning to promote a referendum at the same time as next year's Taiwan presidential and legislative elections. However, a series of national security laws spearheaded by pro-independence ruling Democratic Progressive Party (DPP) legislators sent the Kinmen referendum back to the drawing board. 
Chen added that based on years of dealing with Beijing officials, factors including the U.S.-China trade war and Tsai Ing-Wen's unwillingness to compromise with China, had increased pressure on Beijing to "unify" Taiwan.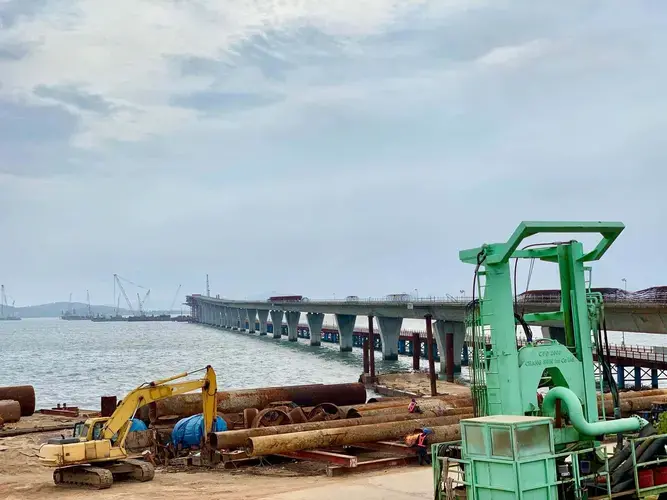 "Although 'unification' is an inevitable trend along the long flowing river of Chinese history, sometimes things best not be rushed," he said.
One source with ties to the FPGP said the party's aim in Kinmen all along was to prepare the ground for reunification, with a referendum key to winning Taiwan's first "unification outpost" for such a broader push.
Although the party's plans to push a referendum failed, its organizational work hasn't stopped and the FPGP is still deepening its hold at the grassroots level. 
"The political climate in Kinmen isn't mature enough to have mainstream party politics," said one local politician on the island who declined to be named, indicating that traditional organizations like clans, family guilds and temples are sometimes more influential than political parties in Kinmen. "As long as one has control over grassroots operatives, you will still be effective in mobilizing voters even without a party's reputation," the source added.
Temples and Students Courted in "One Country, Two Systems" Push 
Another front in China's strategy is the Kinmen-based Chinese Unification Promotion Party (CUPP).  Known for its deep ties to Beijing, the party was founded by Chang An-le, commonly known as "the White Wolf," who has admitted to links in the past with Taiwan's organised criminal gangs, or triads.  
One source within the CUPP said that while PRC officials dealing with Taiwan affairs are aware the "one country, two systems" model has a bad reputation in Taiwan, (one made even worse because of the mass anti-China protests in Hong Kong), Kinmen's pro-China sentiment and location make it highly suited as a "one country, two systems experimental zone." 
Established in late 2016, the CUPP's Kinmen branch was tasked by Beijing to promote this idea to the people of the island, the source added.
During an interview, the CUPP Kinmen branch commissioner, Chen Yao-de, who owns a well-known local snack food business, enthusiastically took out a 50-page pamphlet written by the White Wolf on the subject of "Peaceful Unification — One country, two systems." Chen, in his early 30s, admitted that he used to oppose "unification" because of China's relatively backwards state of development. But after witnessing China's impressive economic progress in recent years, he reversed his position.
"Growing up in democratic Taiwan, of course I want to continue living in freedom and democracy," said Chen. " But the best way to peacefully maintain our lifestyle and also take part in China's development opportunities is the 'one country, two systems Taiwan version.'"
Chen Yao-de's chief target group is Kinmen University students, especially youth leaders, he said. By sponsoring student activities, taking part in temple affairs, arranging exchange trips for youth leaders to China and job referrals for graduates, Chen has aggressively cultivated their goodwill and loyalty over the long term.
"Everyone's main orientation is actually the same," the source in the CUPP said, to promote Kinmen as a 'one country, two systems' showcase for Taiwan and let Taiwanese people know that Kinmen is doing well because of China's protection. The CUPP's approach is to change its image and win over support from all levels of Kinmen society, while the 'For Public Good Party' started out by directly absorbing local operatives. 
"The methods are different, but the goals are aligned," he added.
Could Kinmen Become the Crimea of East Asia?
In March 2014, the people of Crimea voted in a referendum to leave Ukraine and join Russia. Over 96 percent of voters supported independence from Ukraine, followed by eventual membership in the Russian Federation. Although such a referendum was unconstitutional, according to Ukrainian law, Russia seized this opportunity to deploy its military forces to occupy Crimea in the name of protecting the majority ethnic Russian population. This prompted pro-Russian forces in eastern Ukraine to call for a similar referendum.
One possible implication from Crimea is that as long as the popular will was demonstrated through a referendum, Russia had sufficient justification to dispatch its army. And even if the international community refused to recognize it as such, Crimea remained under de facto Russian control, further destabilizing the already-divided Ukrainian political landscape.
Back in the day, Chiang Kai-shek stationed over 100,000 soldiers on Kinmen, partly to keep the U.S. engaged, and to show the world the difference between what he saw as a "Free China" and a "Red China." 
However, the tables have turned in a historical paradox.
Beijing now regards this faded anti-communist frontline as a major united front tool for "unifying" Taiwan.
As U.S. president Donald Trump increasingly confronts an ascendant and assertive China including the trade war, the world seems to have entered a new Cold War era. As bipartisan attitudes towards China harden, and the Taiwan policy of Washington DC elites become more sympathetic towards a Tsai-led Taiwan, U.S. intentions to restrain China internationally are becoming increasingly apparent. At a critical position both geographically and politically, Taiwan has naturally once again become a key player.
However, would the largely pro-China Kinmen islanders embrace Beijing's plan to promote "unification" with Taiwan? Furthermore, under the prospect of a new Cold War between the U.S. and China, could Kinmen become the first domino to fall?
China's Economic Halo Effect on Kinmen. Myth or Reality?
Investigating on-the-ground in Kinmen, we discovered that the majority of people there would prefer to maintain the status quo by neither actively seeking nor resisting "unification." "One country, two systems" or "unification" remain sensitive terms. But, as long as economic terms are mentioned instead of political ones, and the phrase "cross-strait peace development" is substituted for "unification," people tend to be much more receptive.
"We Kinmenese will call anyone who gives us milk 'Mommy!'" exclaims a 48-year-old Kinmen resident surnamed Yang, when asked about the referendum. "If Kinmen comes under China's regime, then Kinmen's housing prices, land prices, and locals' incomes will surely rise like Hong Kong's," he added. Yang says many other locals like himself see Kinmen's future lying with China.
Deng Xiaoping, the creator of the "one country, two systems" theory, was also the chief architect of economic reform and opening up in his day, a policy that has yielded tremendous success for several special economic zones (SEZ) across China, including in Xiamen. The contrast in the two sides is stark, with the glittering highrises of the Chinese city visible across the water from largely rural Kinmen.
These feelings of being deprived of a share in China's prosperity have prompted Xi Jinping to target Kinmen as a special political pilot zone.
Compared with the perceived neglect from Taiwan, China's warm embrace of Kinmen in recent years made the locals feel cared for. However, Beijing's "good treatment" of Kinmen in the eyes of many locals including Yang, is perhaps more propaganda than reality.
This August 1, the situation radically changed. Beijing began prohibiting Chinese tourists from independent travel to Taiwan as a perceived punitive measure against the Tsai government. This set Kinmen locals on edge, fearing that they would be the first victims of the drop in Chinese tourist numbers. The Kinmen County Tourism Department estimated that, during August to January 2020, it would lose over NT$2.5 billion (US$81.5 million) in tourism-related production value, and County Magistrate Yang Cheng-wu flew to Beijing on an urgent mission to ask for a special exemption.
A close examination of Kinmen's economic data, however, shows the island is actually far more reliant on revenue from Taiwan than China.
According to the Kinmen Tourism Consumption and Trend Survey Analysis 2018 Annual Report published by the Kinmen County Government, 300,000 individual visits were made to Kinmen by Chinese tourists in 2017, each of whom stayed for an average of two days and one night. These figures were lower than those of Taiwanese travelers who made 380,000 individual visits, with an average stay of three days and two nights. 
Between 2009 and 2017, the four million visitors from Taiwan were almost triple the 1.3 million Chinese visitors to Kinmen, and they spent almost twice as much. Taiwanese tourists provided a more stable revenue stream for Kinmen's tourism industry despite fickle cross-strait relations.
Former DPP councilman Chen Tsang-chiang observed that Chinese tourists do not actually spend much money in Kinmen. On the contrary, the people of Kinmen prefer to make the half-hour boat trip over to Xiamen on weekends for shopping and tourism. 
The Kinmen government's report also indicates, citing unofficial statistics from the Xiamen government, that at least 4,000 parcels of local real estate have been purchased by Kinmen residents and 60,000 Taiwanese business people residing in Xiamen have invested more than NT$10 billion (US$326 million) in China over the past 20 years.
As for the world-famous Kinmen Kaoliang liquor, a major source of revenue for the island, 90 percent of its 2019 annual sales of around NT$1.2 billion (US$39 million) came from Taiwan, and 10 percent from China. 
Despite these statistics, the incessant propaganda has reinforced the belief among Kinmenese that China is their salvation, even though no country can rely on a single market to survive.
Some see Kinmen as a window on Taiwan and even the world.
"Although Kinmen is no longer on the geopolitical frontline, it is nevertheless an observation point through which the international community can understand the tensions raised by the rise of China," wrote Michael A. Szonyi, a history professor at Harvard University and the author of Cold War Island: Quemoy on the Front Line (Quemoy is the native Taiwanese or Hokkien word for "Kinmen"). 
"Therefore, in this respect, Kinmen is a critical frontline for the world."
Closer to China, Less Free Speech?
Many people worry that the closer Kinmen gets to China in a psychological sense, the more of an echo chamber it becomes. 
Around one dozen anonymous Kinmen residents we spoke to during our visit say that pro-Beijing groups in Kinmen such as family guilds, temples, and even the county government have considerable local influence. Given the tight-knit social networks on the small island, a high degree of self-censorship has resulted, they say. Effectively, it means that one tends to keep quiet to maintain relations with one's fellow islanders, especially those critical of China.
"The impact of China's rise on Kinmen goes beyond politics and economics, as even values such as environmental protection issues, industrial development thinking, and freedom of speech are also influenced," Szonyi observed in his book. In his view, as a smaller island located closer to China than Taiwan, Kinmen faces an even greater challenge in staving off Chinese influence than does Taiwan.
Historically, Kinmen has had to maintain a delicate power balance between Taiwan, the U.S. and China. During the Cold War, the U.S. maintained neutrality while Chiang Kai-shek was unwilling to give up the island and Mao Zedong had no desire to take it. In fact, technology has transformed the methods of modern warfare, with Beijing setting its sights firmly on Taiwan as the greater prize. The only reason to take over tiny Kinmen would be to shock and provoke Taiwan. 
How many Kinmen people today remember the Beishan Broadcasting wall? Built in 1967, this north-western point of Kinmen was once famously used for its psychological "sonic" warfare, blasting out Taiwanese diva Teresa Deng's propaganda messages day after day. Adored across the Chinese-speaking world, Deng's hit song "Tian Mi Mi" 甜蜜蜜" (Sweetness)" boomed out of the gigantic wall of speakers, aimed across the water at Xiamen. 
"I'm delighted to stand today on the frontline of the motherland. I feel so happy and blessed," she softly urged "mainland compatriots" in voice recordings that were played at the time.
"I hope that our mainland compatriots can have the same democracy and freedom that we have." 
On the edge of these windy cliffs, that historical antagonism has today been upended. While old Deng's (Xiaoping) "one country, two systems" slogan lingers over Kinmen, little Deng's (Teresa Deng) mellifluous voice remains timeless, traveling through the ages. 
"People only have opportunities to achieve individual ideals under freedom and democracy. I wish everyone good health. And Long Live Democracy!"
OpView contributed social big database management system, Fang Jun-zhu contributed data analysis.
RELATED ISSUES

Governance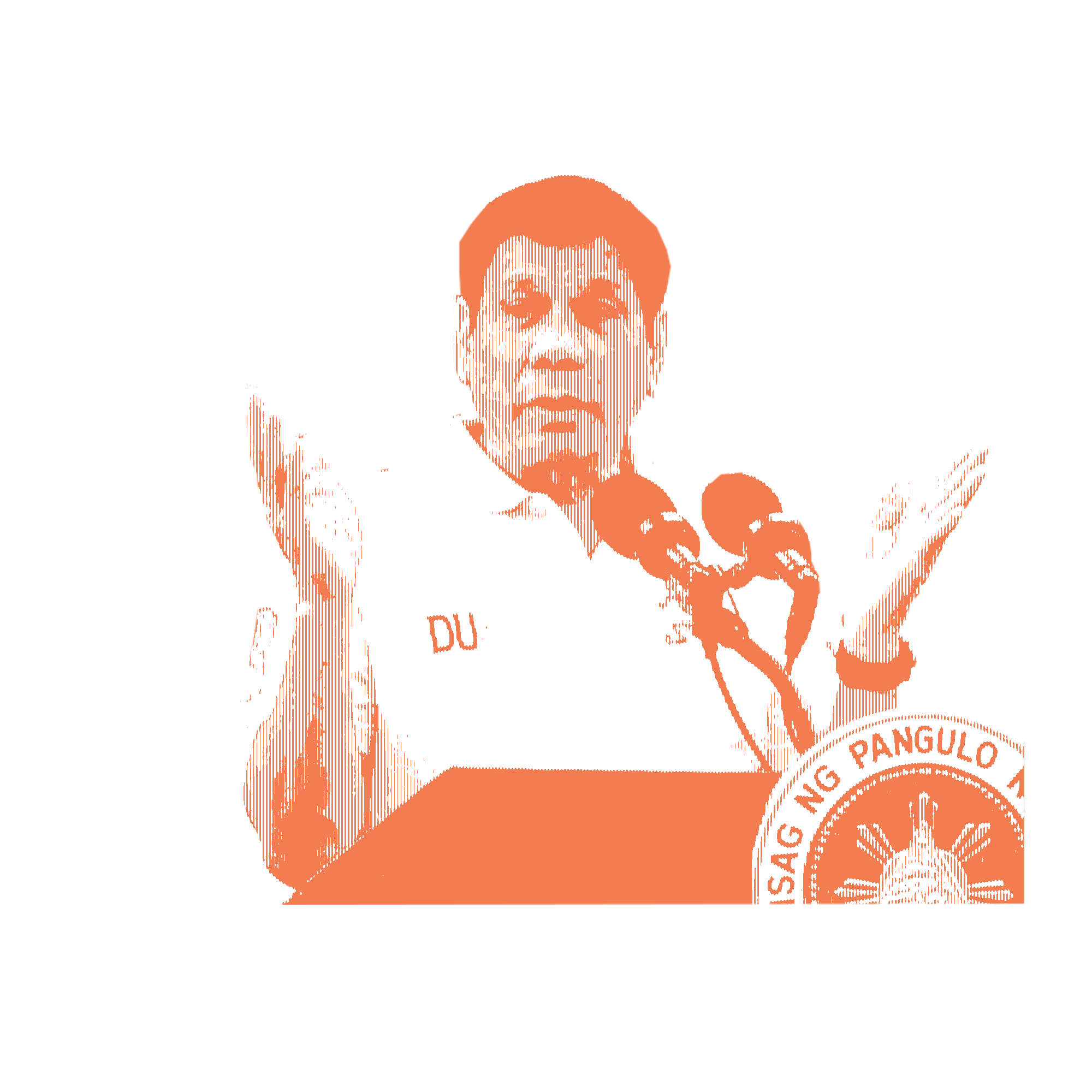 Issue
The New Authoritarians
The New Authoritarians