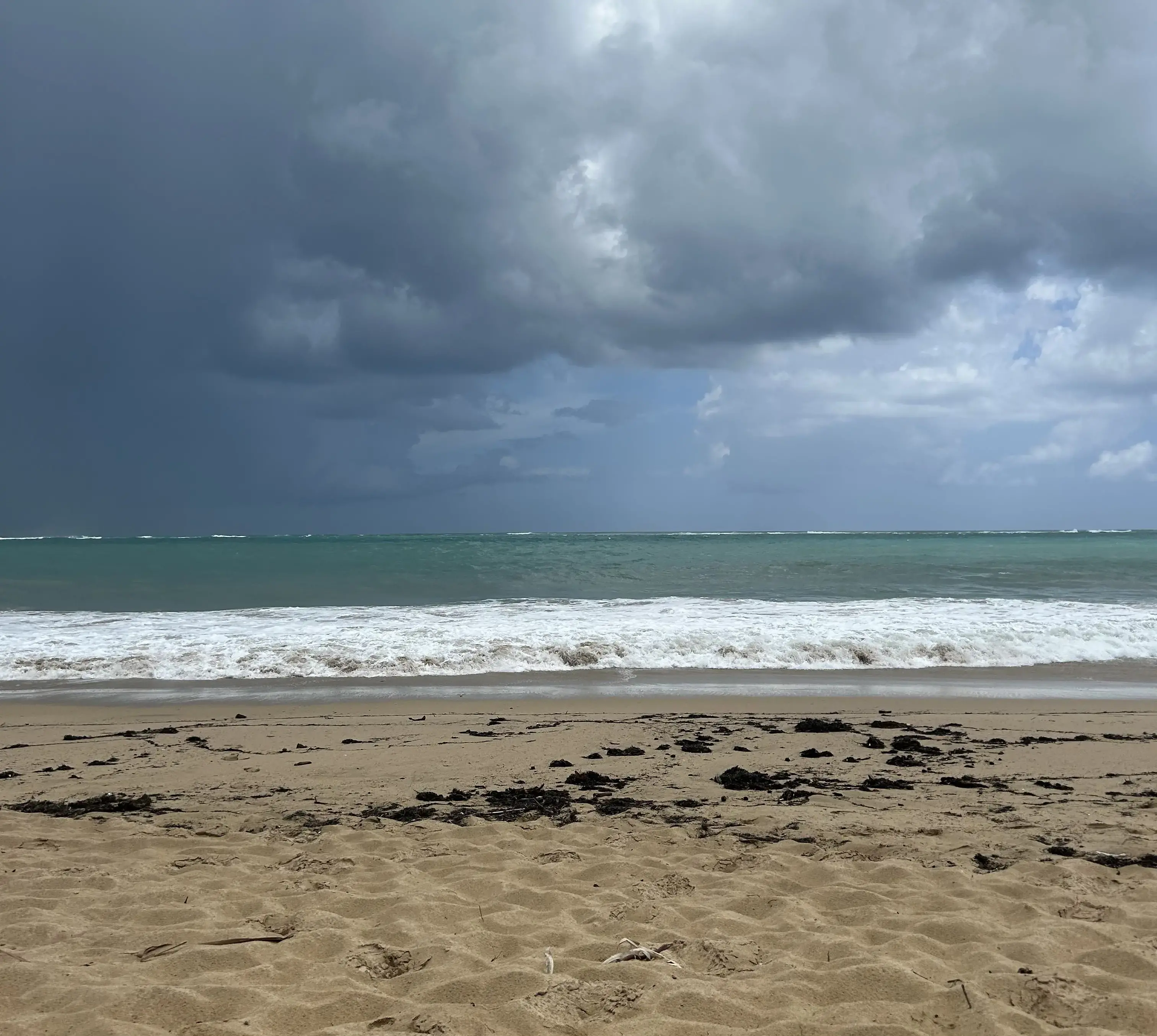 Ironically, a hurricane nearly disrupted my trip to report on how Puerto Rican journalists adapt to hurricanes. Days before I was to board my flight, I interrupted my preparations. Hurricane Idalia was headed straight for Florida's Big Bend, where I had moved a few months earlier.
While Florida is no stranger to hurricanes, Idalia is tied with an 1896 hurricane as the strongest to pass through the Big Bend coastal region of northern Florida. The idea of riding out a Category 3 hurricane while my family was hundreds of miles away frightened me to the core.
Although Idalia spared Tallahassee in the end, my Pulitzer Center mentor Vanessa Colon-Almenas kept checking in on me as I waited for the storm to pass. She gave me advice on what kinds of supplies I needed and helped me stay calm. Still, I felt silly worrying about Idalia knowing what Vanessa and all Puerto Rican journalists had gone through during Hurricane Maria.
But once I arrived in Puerto Rico, she came to the airport and greeted me with a hug. I had already used almost all of my allotted time with my adviser. But still, Vanessa took time out of her busy schedule as a reporter for the Center for Investigative Journalism to drive me to cities and towns around the island. Along the way, we laughed, got a little lost, and shared exquisite food.
For this project, I sought answers from 15 journalists about what it means to work in post-Maria Puerto Rico. Everywhere we went, Vanessa brought joy and planted the seeds for future collaboration among outlets.
As connections become a more important factor in landing a journalism job, creating a genuine mentor-mentee relationship is crucial. I'm glad that throughout my career, my path has been illuminated by mentors-turned-friends such as Vanessa.
RELATED ISSUES