This photo essay offers a glimpse at some of the options to access food in Immokalee, Florida. Known as a food desert, Immokalee lacks sufficient affordable, nutritious food. In Collier County, income inequality is rampant; while the average per capita income in Immokalee is $16,380 and the poverty rate is 28.4%, Naples, the largest city closest to Immokalee, has an average per capita income of $126,941 and a poverty rate of 6.4%. This context has forced Immokalee residents to become resourceful. Many forage, share food with neighbors, and compare notes on which stores or food banks have the best offerings. Some of the herbs and plants community members find are not officially registered by the U.S. Food and Drug Administration.
---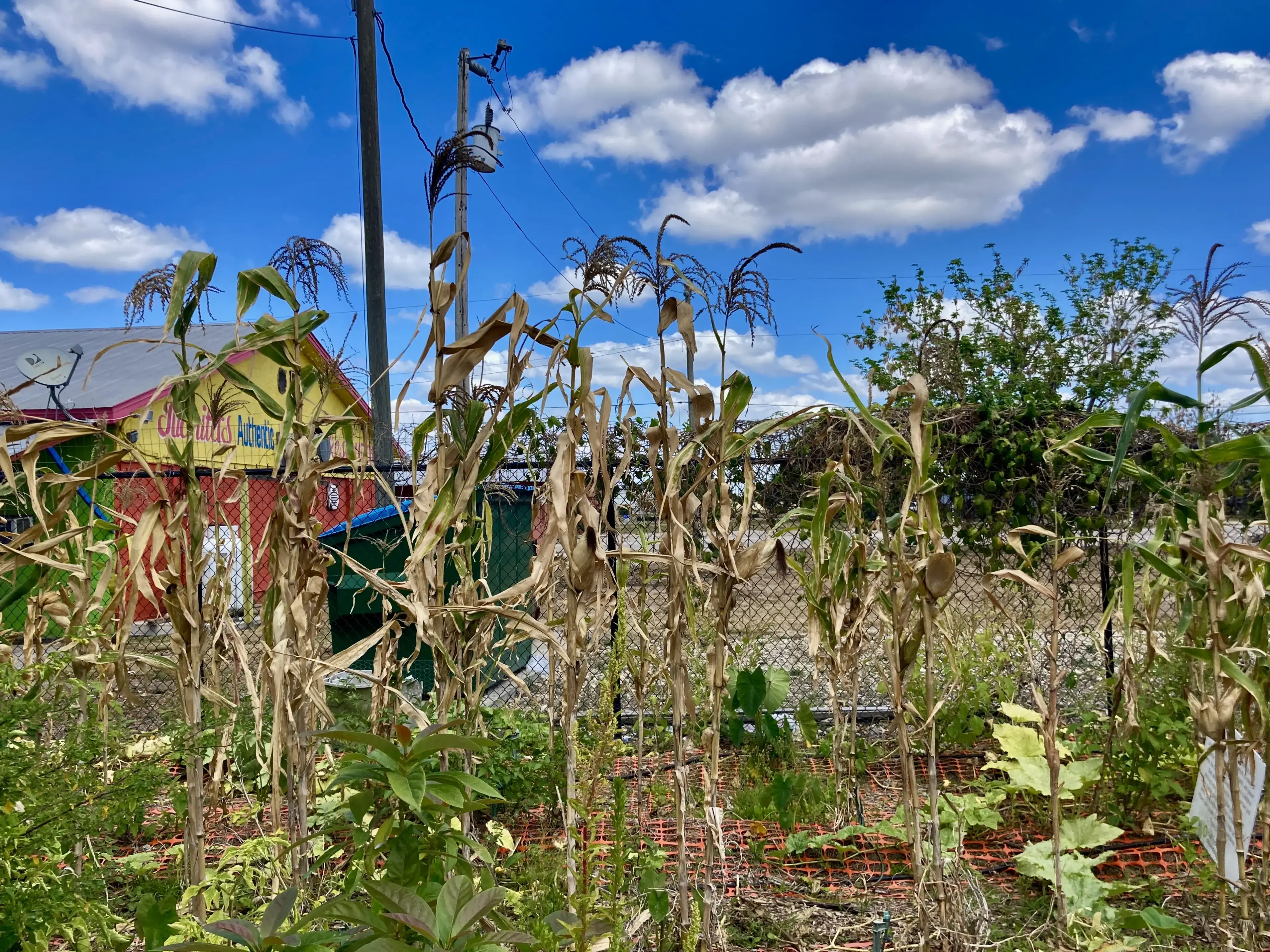 The Cultivate Abundance community garden grows culturally relevant produce. Corn is a staple. Lupita Vasquez-Reyes, Cultivate Abundance's community garden and outreach manager, shares that they plan to grind dried corn to make masa, known as nixtamal in Mexico, with a group of community members. "In most communities in Latin America, that's a daily practice to be able to go and take your corn and grind it for your tortillas or your daily bread," she says. Nothing will go to waste. "When it's growing, the leaves are all foragable and harvestable in order to make fresh tamales and to cook with, " Vasquez-Reyes says. "The corn silk is also used as medicinal if you have a UTI [urinary tract infection] or bladder irritation."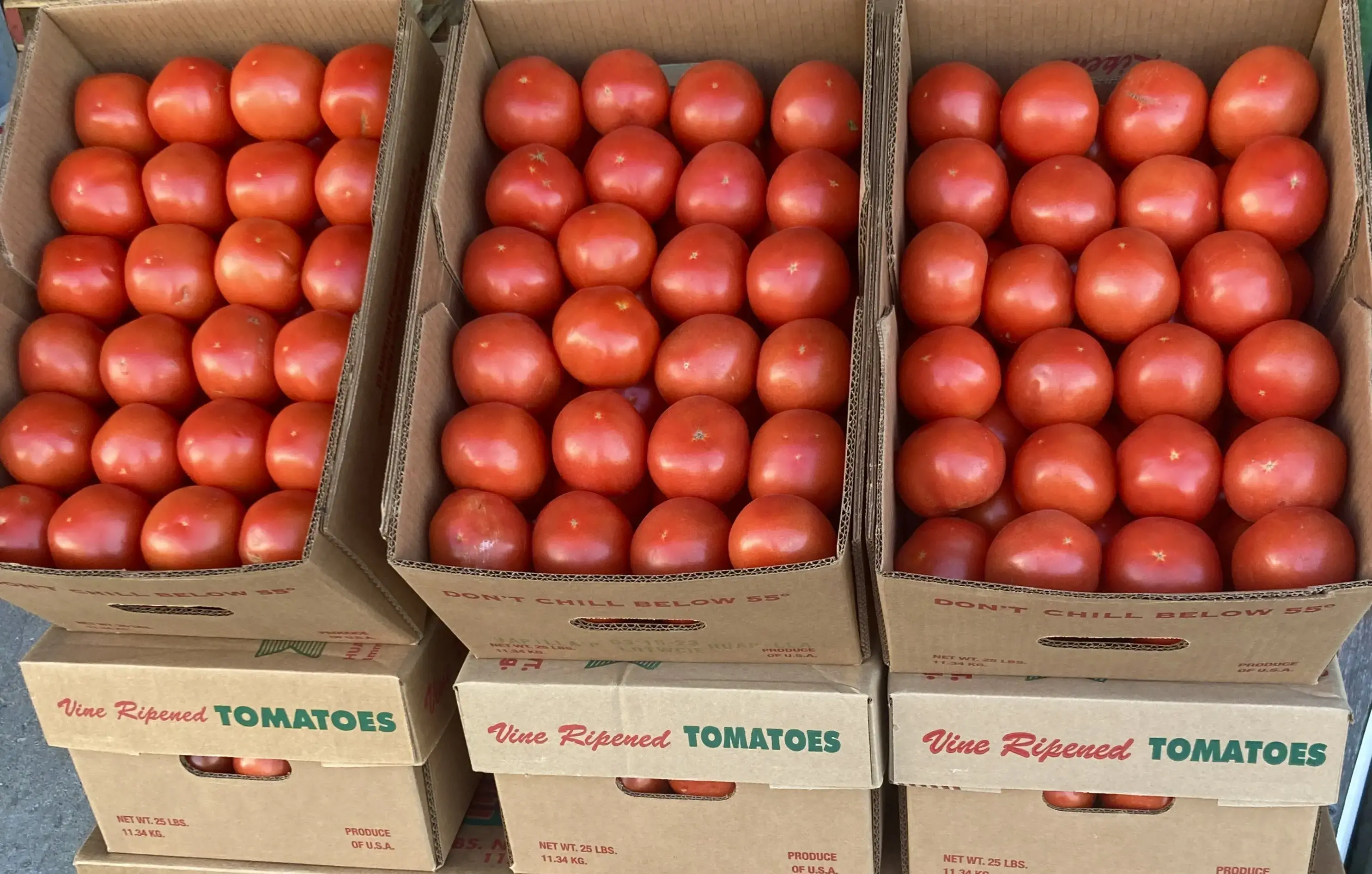 I stop at the daily Immokalee State Farmers Market the first afternoon I arrive, perusing an abundance of tomatoes, peppers, cucumbers, potatoes, nopales [prickly pears], tomatillos, onions, corn, citrus, and melons. Other stands offer prepared elote [grilled corn on the cob], and sugarcane juice.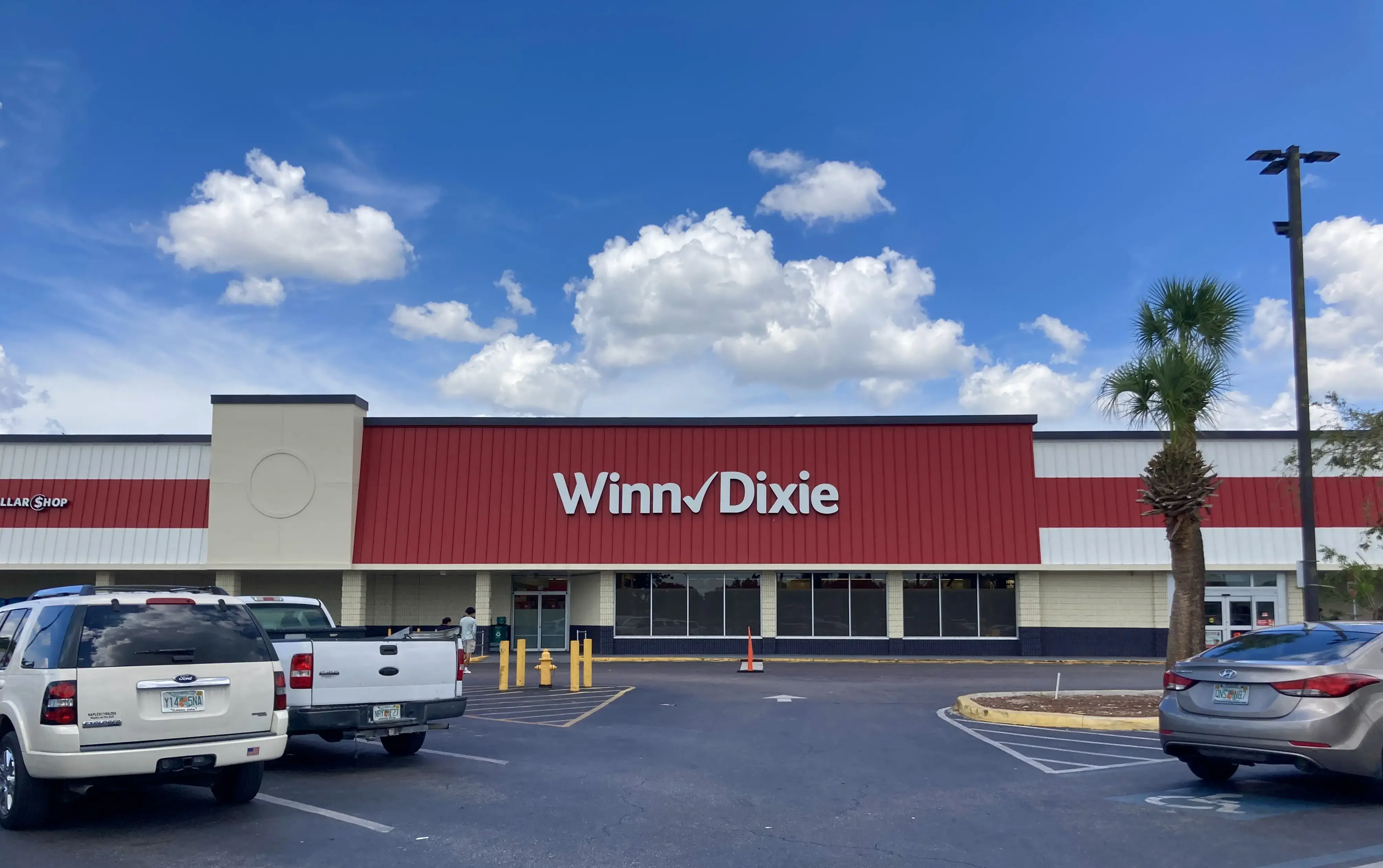 Winn Dixie is the only major grocery store in Immokalee. The pricing may be consistent, but, "you go to Winn Dixie in Immokalee, and you go to Winn Dixie in Naples or Fort Myers, and you will see a significant difference [in] the quality of the food and how long it lasts," says Julia Perkins, education coordinator at the Coalition of Immokalee Workers. In response, the Coalition started a food co-op to sell goods at wholesale prices.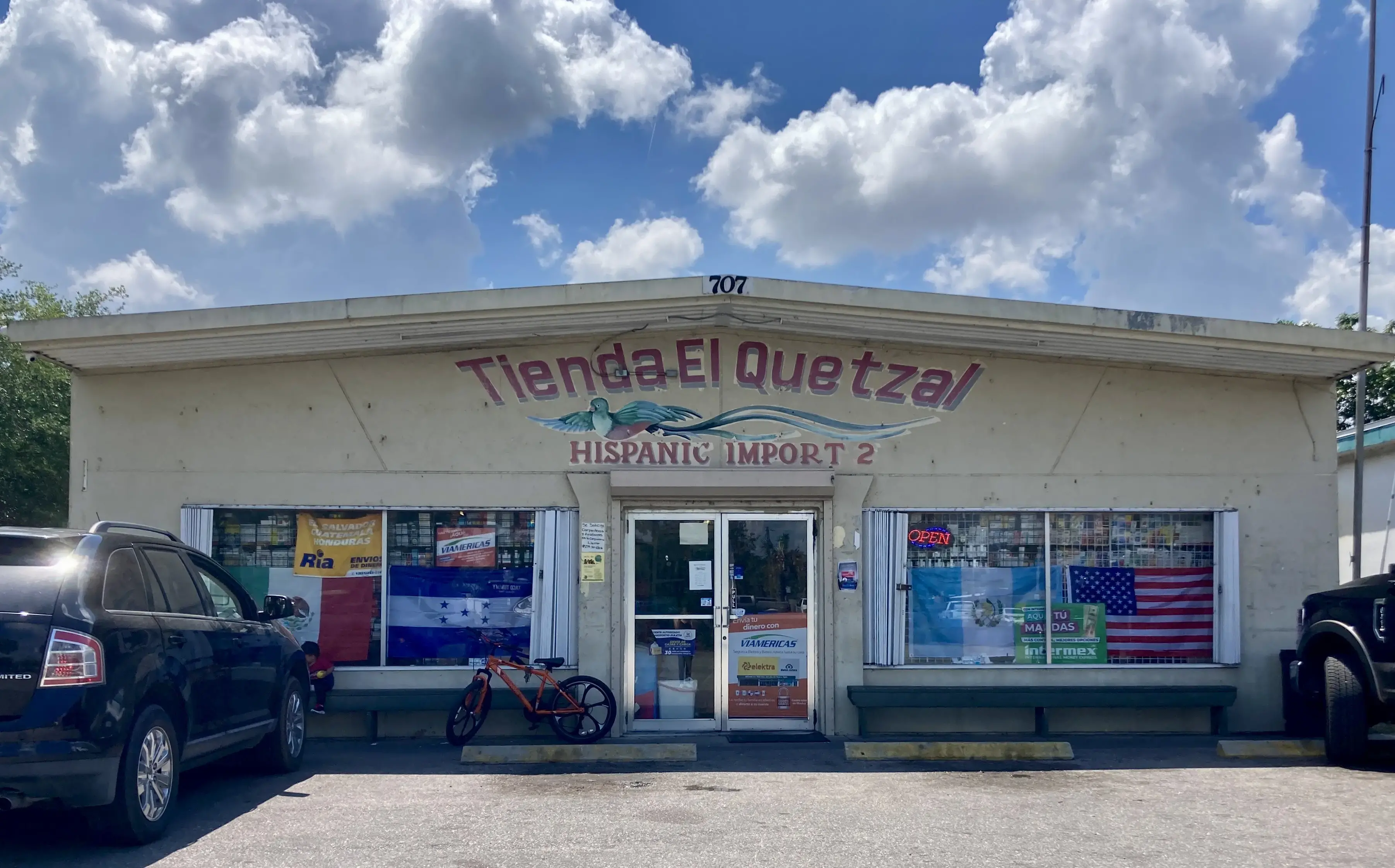 Small markets are common in Immokalee, and are often more accessible than Winn Dixie for those traveling by foot or by bike. However, they are expensive. Rick Burnette, program and technical director of Cultivate Abundance, did an informal price comparison of staples in local stores and stores in Fort Myers, finding that local stores sold goods for prices 25% higher on average. Lupita Vasquez-Reyes notes that the Guatemalan tree tomato, a plant growing in Cultivate Abundance's garden, is available frozen at El Quetzal in a packet of four for about $8. "They've traveled a long way and are something that would be a treat," Vasquez-Reyes says.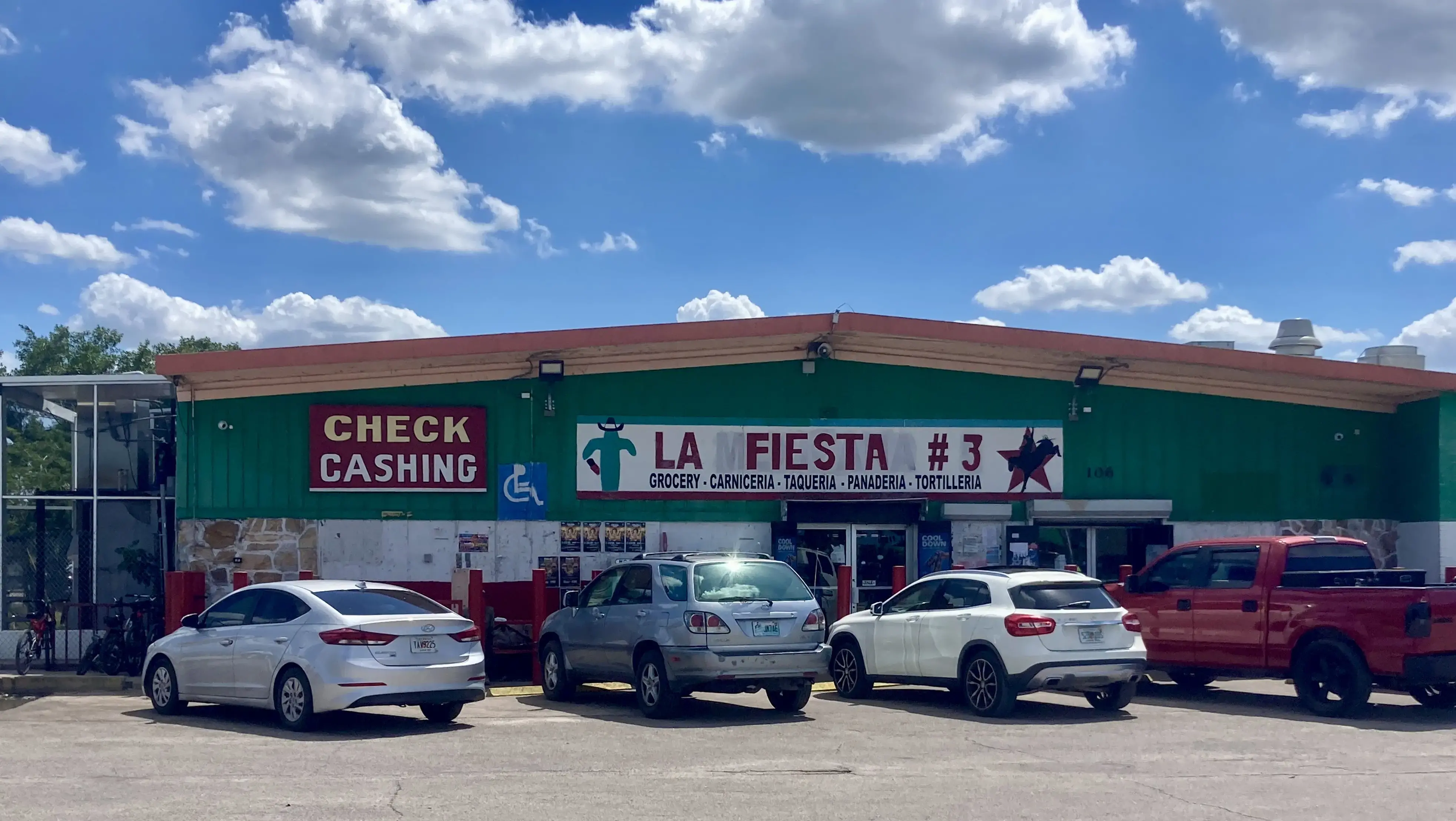 La Fiesta supermarket stands at a key intersection of Immokalee, bordering the Coalition of Immokalee Workers, Misión Peniel, and Amigos Center. Growers' converted school buses stop in the parking lot to drive farmworkers to and from work each day. One afternoon, I stop in for a snack and am shocked to see the cashier ring up a bag of tortilla chips for $6.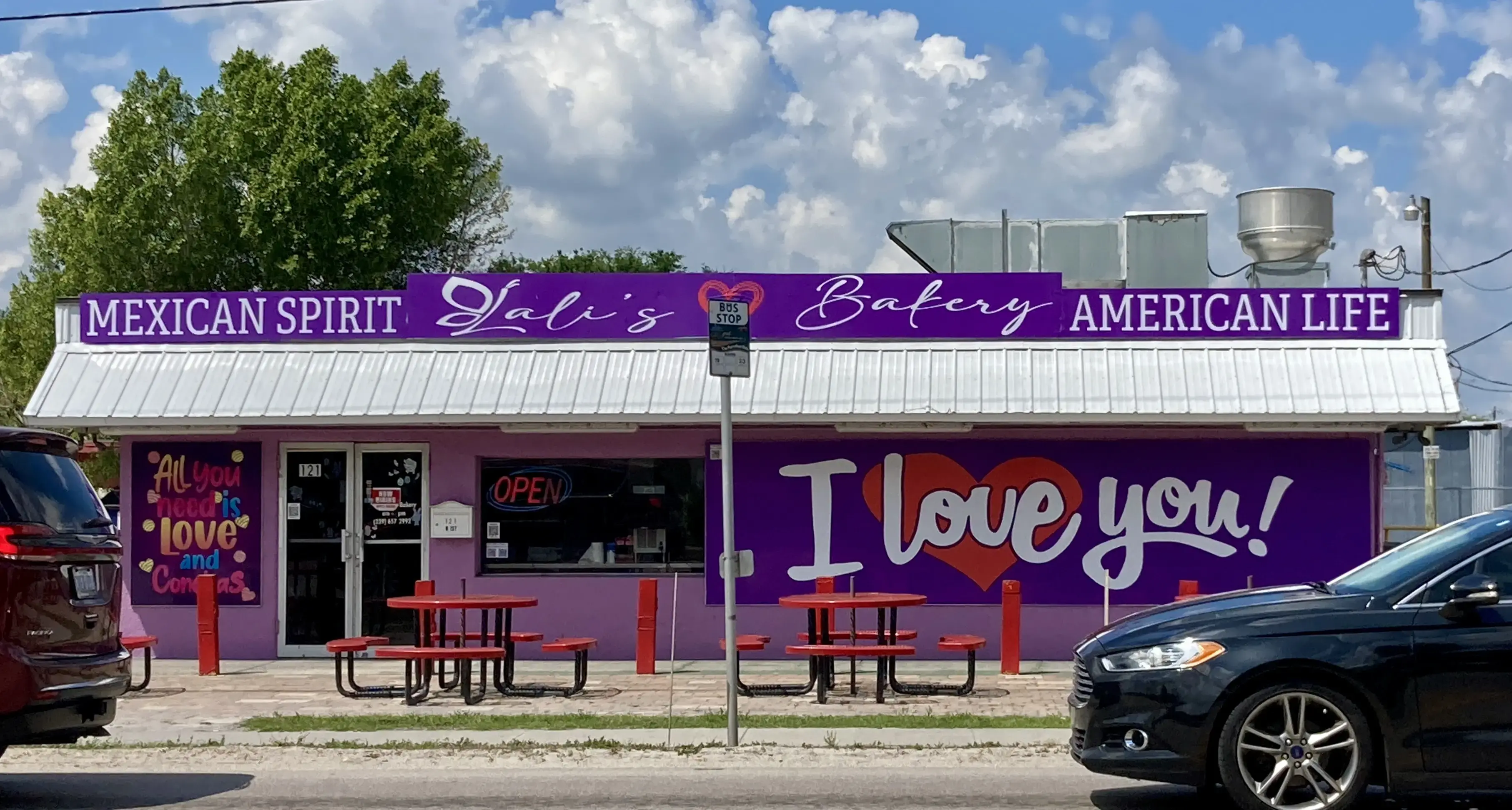 A panaderia, or Mexican sweet bread shop, Lali's Bakery has been in Immokalee for over 20 years. A money transfer service window stands next to the glass case of conchas and empanadas dulces [sweet breads]. I chat with the clerk, who tells me that the pan dulce ranges in price from 75 or 80 cents to $2 for the most expensive filled breads. "The bread isn't healthy because it has a lot of sugar," she says in Spanish, "but the prices are good, and it's accessible."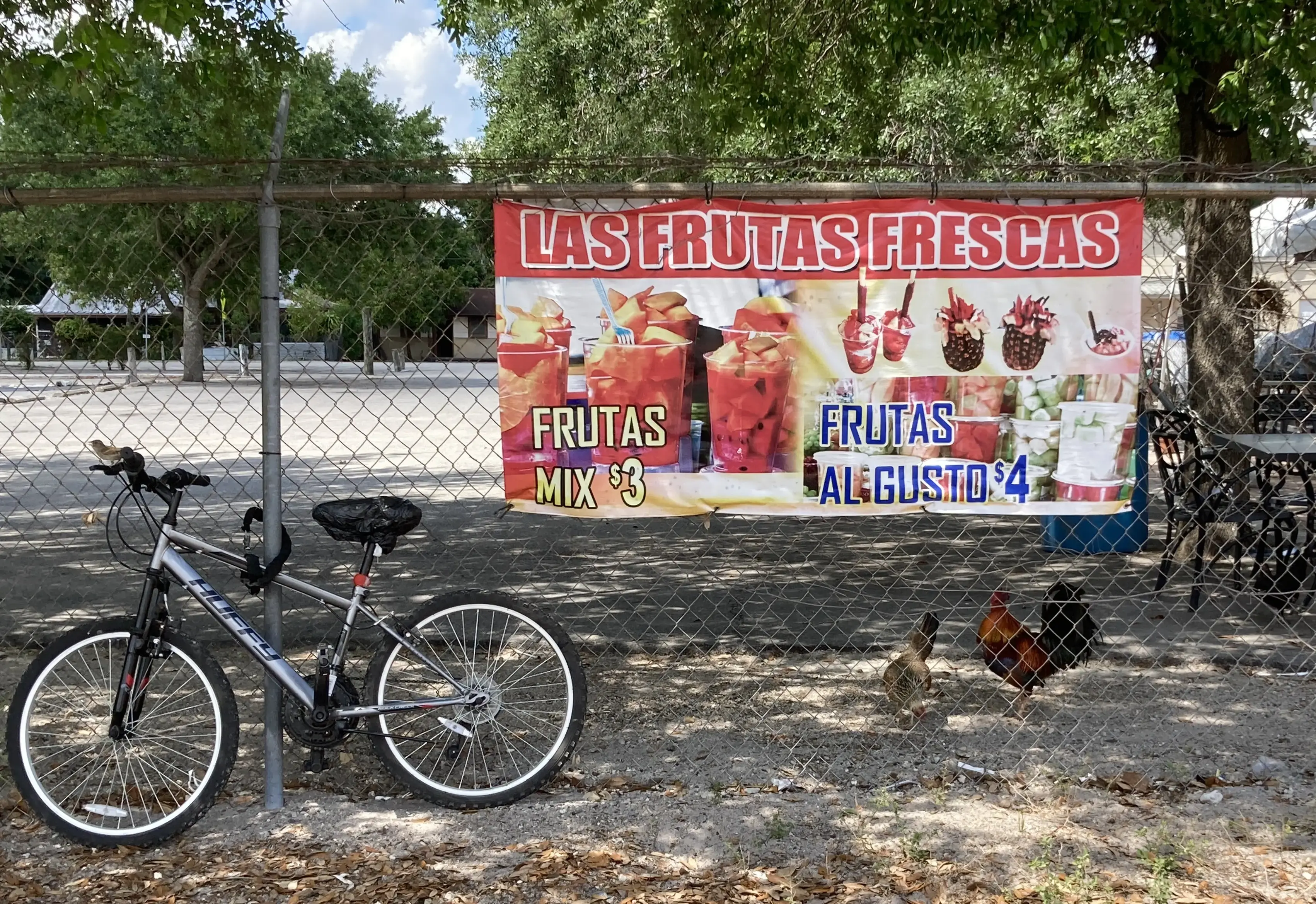 The "Mercado del Pueblo" flea market runs Fridays, Saturdays, and Sundays in a parking lot across from La Fiesta market. I order a "liquiado mix," and receive a giant smoothie with banana, watermelon, strawberry, and melon for $5.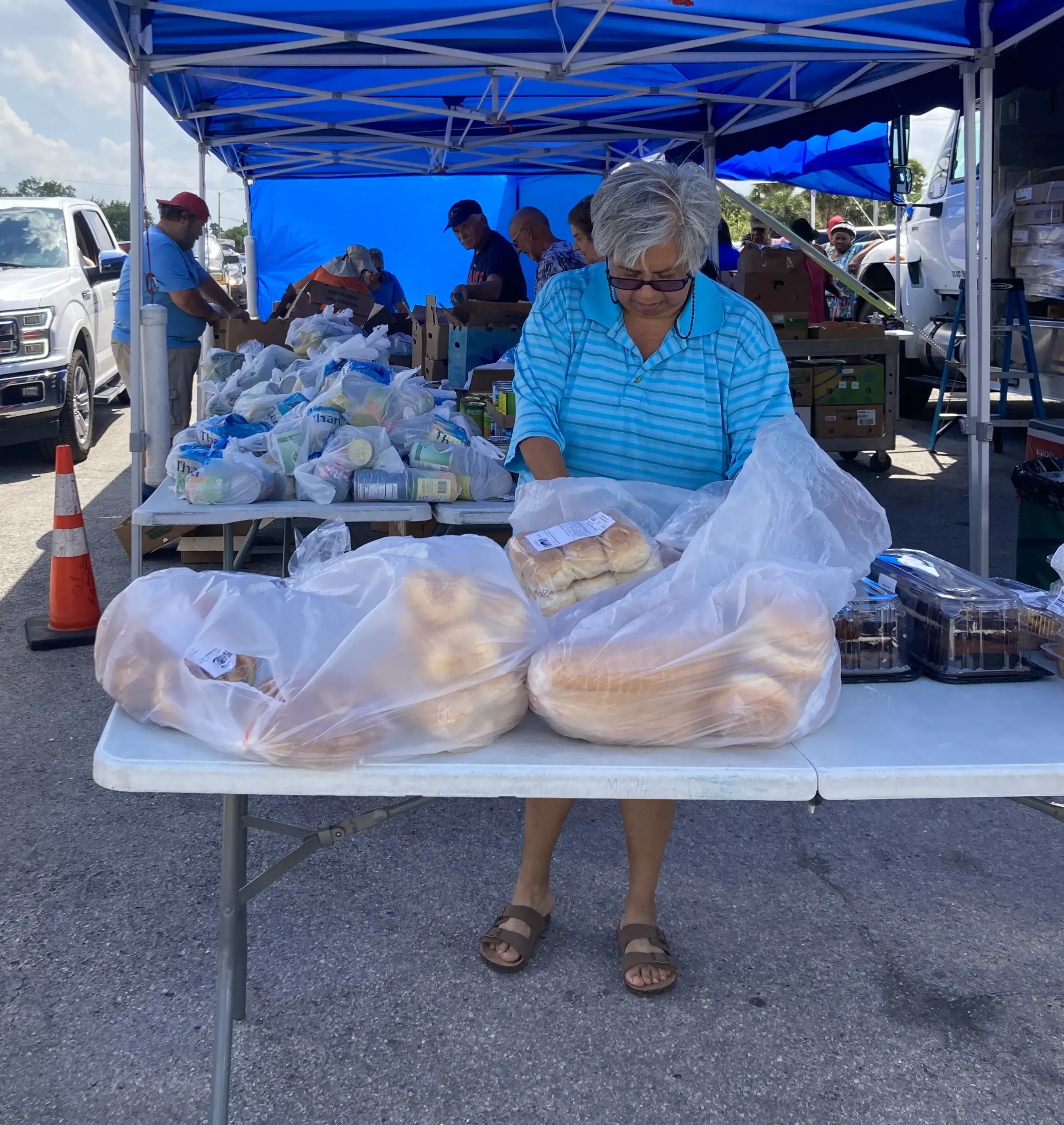 Meals of Hope distributes roughly 1,400 bags of food at the Farmworkers Village in Immokalee per month. Families will line up an hour ahead of time by car, foot, and bike. Walkers, who will often travel from across town, will carry boxes of food home on their heads.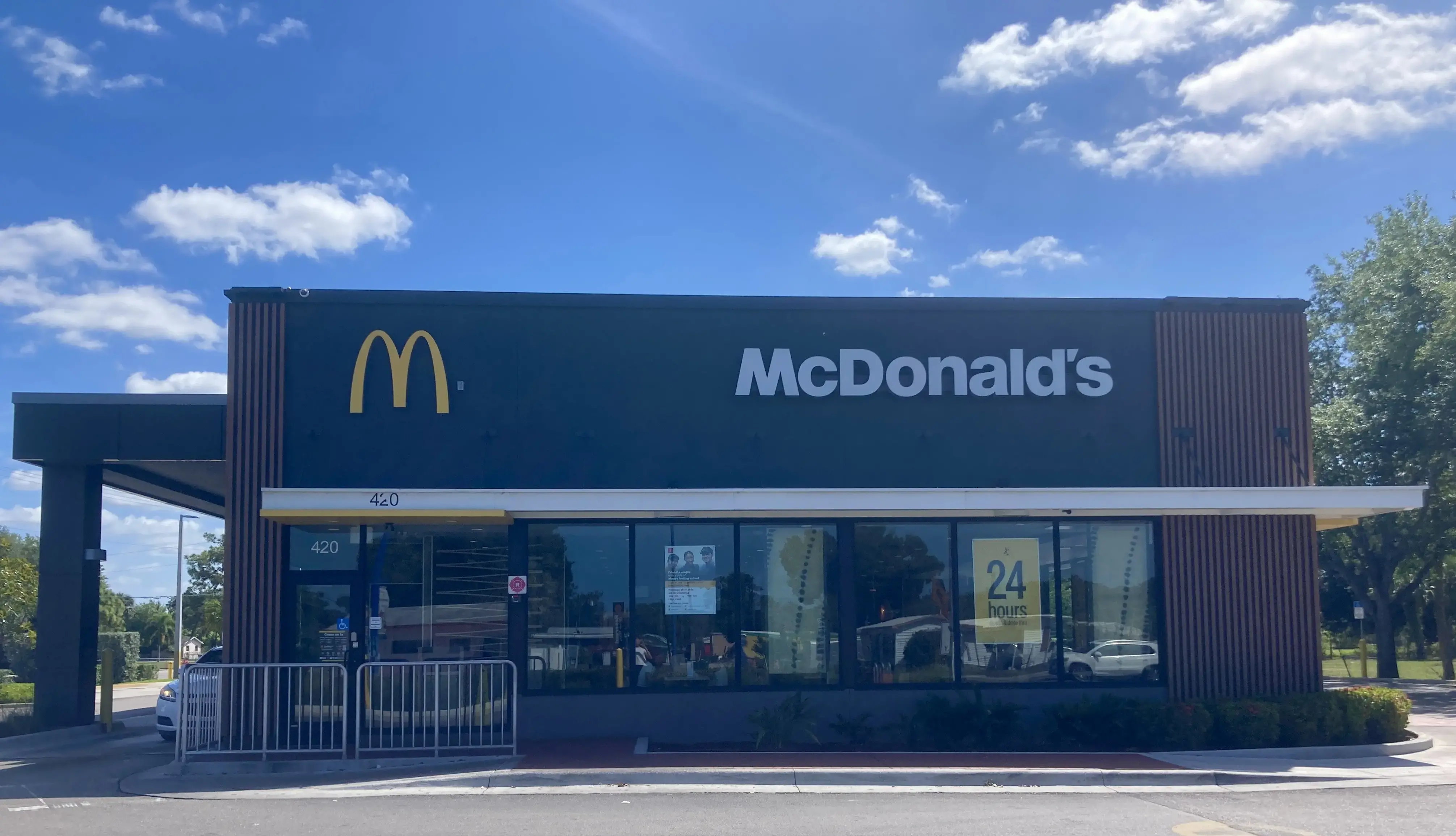 One of the participating corporations in the Fair Food Program, McDonald's stands on the hustling N. 15th St. in a row of fast food offerings, neighboring Popeye's, Little Caesars, Wendy's, and Burger King. A window poster advertises a full breakfast bundle of a sausage biscuit with hash browns for just $2.39.
Greens fly at the Misión Peniel Friday food distribution. I watch moringa, a vitamin-rich, drought-tolerant plant, receive rampant "yes's," along with New Zealand spinach, Swiss chard, kale, and Haitian basket vine (liann panye in Creole), on my last Friday in Immokalee.