The majority of migrant farmworkers live below the federal poverty line, without easy access to healthy foods or affordable housing. To survive, many in this tight-knit community have found strategies for mutual aid and collaborative resilience.
---
After leaving three children in Guatemala, Maria Vasquez spent 15 years working in the agricultural industry in Immokalee, Florida. She worked in the fields for three years picking jalapeños, watermelons, cucumbers, melons, tomatoes, and pumpkins before spending 12 years processing tomatoes in a warehouse.
Although Vasquez handled food every day for work, she couldn't afford to buy groceries. Instead, she began exchanging food with friends and learning about Immokalee's community-based resources through word of mouth.
Immokalee is known as the tomato capital of the United States, yet 28 percent of the town's 24,500 residents—the majority migrant farmworkers from Central America, Mexico, and Haiti—live below the federal poverty line and without easy access to healthy foods. This poverty rate is more than double the statewide average, and it's compounded by higher-than-average food prices, a housing crisis, and minimal public transportation options.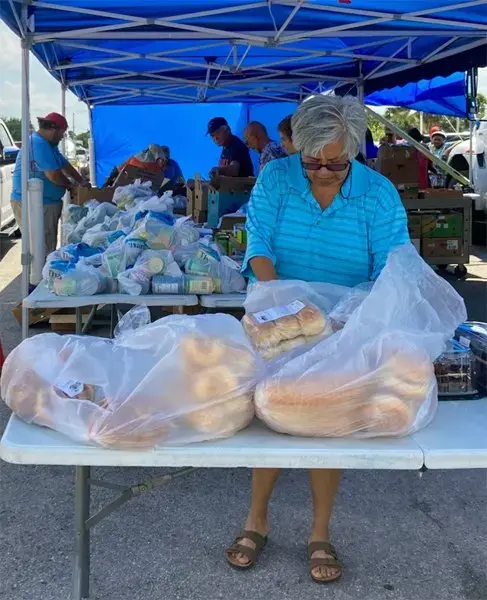 To face these challenges, Vasquez connected with local organizations committed to mutual aid and self-reliance. She began attending meal distribution events at Misión Peniel, a ministry of Peace River Presbytery that supports the Immokalee farmworker community, and joined the mission's women's group to build connections.
When she gave birth to a son with Down syndrome in 2015, she gave up the demanding hours of agricultural work to care for him and began providing cleaning services for the mission. She volunteered at the community garden behind the building run by Cultivate Abundance, an organization that addresses food insecurity and livelihood challenges in low-income, migrant farmworker communities, until the group hired her on as a garden aid.
Like Vasquez, many in this tight-knit community have found strategies for collaborative resilience as the pandemic and Hurricane Ian have made food access even more challenging in recent years.
A combination of informal mutual aid networks, small-scale farms, foraging, and donated meals from local organizations such as Misión Peniel and Meals of Hope keep the community nourished. Additionally, Cultivate Abundance is growing crops such as amaranth, Haitian basket vine, and chaya (a nutritious shrub native to the Yucatan peninsula) to move beyond charity and equip community members with culturally relevant, locally recognized produce.
These efforts not only bolster food security, but they also support the community's autonomy to grow their own food and engage in collective healing. While many Immokalee residents report that they practice grueling labor each day and have experienced xenophobia, sexual violence, and rent gouging in their recent pasts, the garden behind Misión Peniel offers a safe space for community members to speak their own languages, share memories from their home countries, practice meditation, and return to their ancestral cultural knowledge to grow their own food as stewards of the land.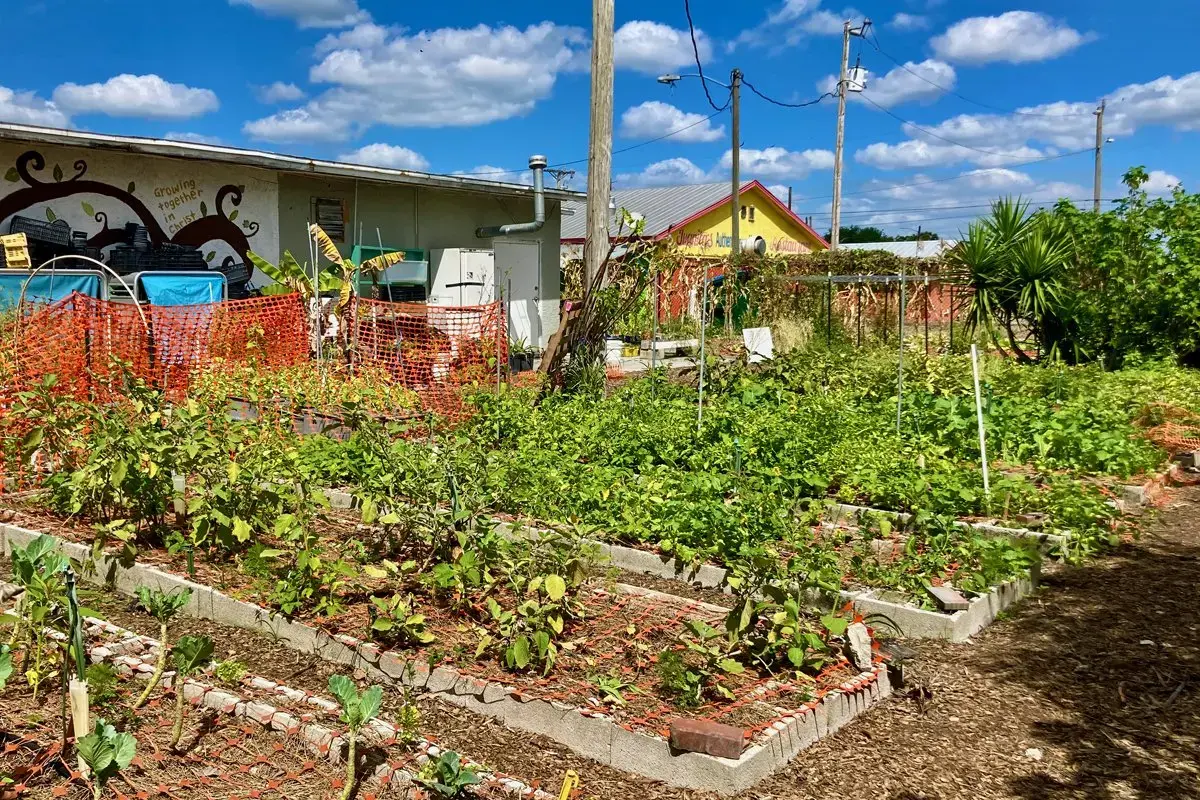 Food and Housing Insecurity in Immokalee
Immokalee's Main Street boasts a few blocks of small markets featuring products from the community's predominant Mexican, Guatemalan, and Haitian diasporas, as well as money-transfer services for migrants to send money home. Old school buses transporting farmworkers to work pull into the parking lot of La Fiesta supermarket, a key intersection in town bordering on the land owned and occupied by Misión Peniel and the Coalition of Immokalee Workers (CIW), a high-profile farmworker advocacy group.
Here, wild chickens cluck at all hours of the day, their chorus mixing with broadcasting from Radio Conciencia 107.7, the CIW's community radio station. Green space is scarce, and beyond the town's center, sidewalks fade into neighborhoods of run-down trailers and busy roads lined with fast-food restaurants.
Though Immokalee sits just 30 miles from Naples, one of the wealthiest cities in Florida, wages remain a primary barrier to residents' adequate food access. The most recent census found an average per-capita annual income of $16,380 in Immokalee between 2017 and 2021. Nearly 39 percent of the town's population was born outside of the U.S., and the number of farmworkers varies based on the season; some sources estimate that as many as 15,000–20,000 migrant seasonal farmworkers typically live in the area.
In the winter months, the majority of those workers are there to pick tomatoes. From 1980 to 2009, farmworkers received 50 cents per bucket picked rather than a guaranteed minimum wage, meaning they had to harvest at least 150 buckets per day to make enough income.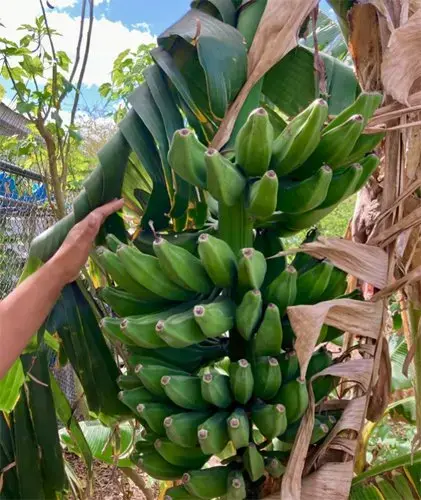 CIW's Fair Food Program, which began in 2010 to create a fairer food industry for workers, farmers, buyers, and consumers, improved those conditions. The program is known nationally as a model for providing farmworkers with human rights, and requiring that growers selling to participating buyers (such as McDonalds, Walmart, Whole Foods, and Trader Joe's) clock workers' time and pay them minimum wage (currently $11 per hour in Florida), as required by federal law. Participating buyers also agree to pay at least a penny more per pound of tomatoes they buy, translating to a bonus that gets split among qualifying workers.
However, not all buyers participate in the Fair Food Program. The CIW has called for Publix, Kroger, and Wendy's to join the Fair Food Program, but so far, they have refused. Julia Perkins, education coordinator for the CIW, says even with these gains, many workers struggle to feed themselves. Agricultural work is inconsistent, and an individual's income will vary greatly by season.
"When there is a lot of picking to be done, when it's not raining a lot, [if] it's the first pick, you can do pretty well for a number of weeks," Perkins says. "[But] not well enough to feed you for the rest of the year."
The pandemic exacerbated farmworkers' struggle for adequate income. The market for wholesale crops declined because industries like cruises, hotels, and restaurants shut down, lowering the prices of commodities and increasing grocery store prices.
Farmworkers experienced the brunt of the economic downturn—lower demand for the crops they picked meant fewer jobs, and inflation limited their wages' reach. If farmworkers fell sick with the virus and couldn't go to work, they received no pay, and as they remained essential workers, they couldn't shelter in place.
Furthermore, many Immokalee residents are undocumented, meaning they didn't qualify for federal stimulus checks under the Coronavirus Aid, Relief, and Economic Security Act (CARES Act), nor have they received Supplemental Nutrition Assistance Program (SNAP) benefits to help them purchase food.
Beyond wages, housing often demands 60 percent of Immokalee residents' income, according to Arol Buntzman, chairman of the Immokalee Fair Housing Coalition. The same five or six families have owned the majority of Immokalee properties for years and charge weekly rent for each individual, including small children, living in 50-year-old trailers. Multiple families and strangers often share rooms.
In September 2022, Hurricane Ian further increased the cost of rent. Intensifying the already severe housing shortage, Hurricane Ian destroyed housing in Naples and Fort Myers, leading some residents of those towns to move to Immokalee and outbid farmworkers, which Buntzman says in turn raised rents even more.
Feeding Farmworker Families
To address these growing needs, nonprofit and religious organizations have been providing fundamental support through basic health and food services.
Julyvette Pacheco, office manager at the food security organization Meals of Hope, saw need increase in the wake of Hurricane Ian, compounded by inflation. Her organization used to feed 200 families in Immokalee every week, but after the hurricane, that number rose to 350.
"Something we have been noticing since the hurricane," Pachecho says, "is that people are not patient. When they come here, most of them are struggling. They need food, they have been waiting."
Meanwhile, Cultivate Abundance, which began operations in 2018, addresses food insecurity by growing produce reflective of migrants' foodways and empowering them with skills to grow their own. The main garden behind Misión Peniel is one-tenth of an acre and has produced more than 59 tons of fruit and vegetables.
During the garden's inception, members of the mission's women's group contributed to a participatory decision-making process about the type of produce they valued, and community members can now volunteer in the garden in exchange for produce to take home. Whether through their families or professional lives, staff members share a connection to the agricultural industry and have built a partnership with other local farms and gardens.
Lupita Vasquez-Reyes, Cultivate Abundance's community garden and outreach manager, grew up in Immokalee as the daughter of migrant farmworkers from Mexico. After 20 years away, she returned in 2019. Vasquez-Reyes says the group has worked to build intentional solidarity with an intersectional approach to diversity in the garden. The beds now boast a wide variety of medicinal herbs and produce, including edible weeds like yerba mora that many would discard.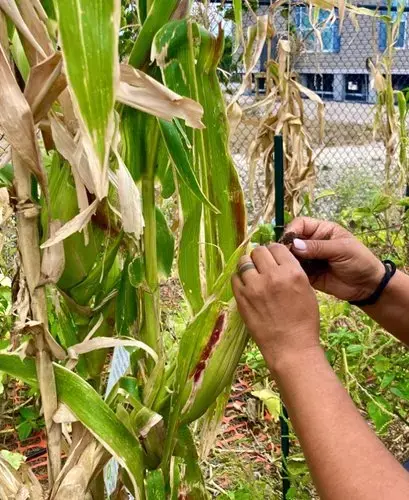 Vasquez-Reyes points to plantains, bananas, corn, chaya, edible mesquite pods, Barbados cherries, tree tomatoes native to Guatemala, and a vertical garden of herbs and lettuces. Epazote is a bitter herb that Vasquez says is helpful to make beans and other legumes easier to digest. Cactus pads have been planted to support climate and storm resilience, and a compost pile ensures that nothing goes to waste.
Cilantro is the biggest hit. "People get so joyous about being able to have it fresh," Vasquez-Reyes says. "If we didn't have cilantro, we probably wouldn't have the success we have here."
Cultivate Abundance also functions as a garden center for residents, giving out seedlings, recycled soil, fertilizer, and extra materials. Vasquez-Reyes says container gardens are accessible and can easily move with community members with very limited living space or permanence.
Landlords often deter tenants from gardening due to water costs, so many people hand water and collect rain to decrease their dependence on grocery stores.
Thursday is the official harvest day at the Misión Peniel garden; all produce goes to the mission's meal distributions that have a policy of turning no one away. Cultivate Abundance also maintains a small budget to purchase produce from other local organic farms to supplement their own harvests for meal distributions.
Collaborating for Survival
Vasquez-Reyes says that Haitian, Guatemalan, and Mexican migrants tend to share similar conditions in Immokalee, inspiring a cross-cultural exchange of knowledge and networking. That might look like sharing food, sharing food bank tips, and comparing grocery prices between stores.
Community members will also often forage for weeds with high nutritional content or medicinal uses, according to Vasquez-Reyes. Sometimes they will return to trailer camps where they lived previously to forage plants and will then exchange information with friends about where to find different food sources.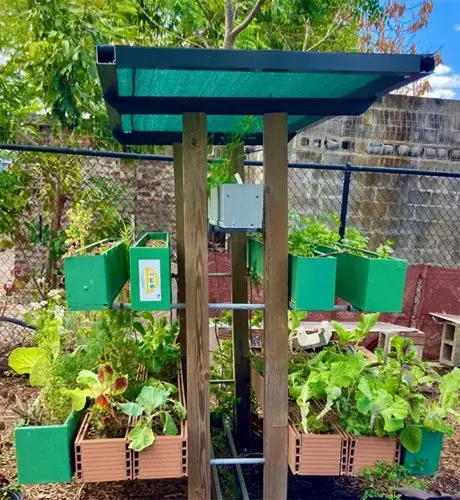 Maria Vasquez is one community member who has built a strong network of mutual care. Seven blocks over from Misión Peniel, Vasquez has a small garden at her trailer where she grows everything from amaranth to chile de árbol, mostaza [mustard plant], and epazote and shares it with people in great need. This invitation often leads them to try new foods.
"A little while back, there was an older woman who I came to help. I brought her amaranth; I brought her cilantro," Vasquez says in Spanish.
It took her some time to gain her neighbor's trust, but now that neighbor, who has diabetes, checks in with Vasquez if she doesn't see her every day. "She said she had never eaten amaranth; she knew of it, but it was only for the animals," Vasquez says. Now, she's started cooking it, as well as other vegetables Vasquez introduced her to.
This knowledge sharing has gone directly back into the garden. Vasquez brought taquitos made with yerba mora one day for Cultivate Abundance staff to sample, and now the herb grows in the garden.
To Vasquez-Reyes, these strategies move away from a fear-based, scarcity approach to poverty and hunger. "We've been functioning in food insecurity in this country from a very harmful place, and we're not centering what people are living," Vasquez-Reyes says. "That includes the violence, but it includes also the resilience and the self-reliance component of what people are already doing—the networks, the economic alternatives."
Vasquez-Reyes hopes the garden can also provide space for community members to give voice to their stories in their own healing processes surrounding their experiences as immigrants and laborers fueling an industry of mass consumption. These reflections often emerge as core memories of working in the fields, talking freely about the places they are from, or sharing family members' stories.
For Vasquez-Reyes, the goal is to reimagine a better world. The practice of growing chemical-free, slow food itself flips the narrative of agriculture as an industry rooted in commodity production. Rather, Vasquez-Reyes says, Cultivate Abundance's intentional, small-scale approach allows community volunteers and staff to again grow food in partnership with the land.
When planting the milpa (corn, squash, and beans), community members will share blessings and even make video calls to family members in their home countries who are simultaneously preparing the same crops. Through these types of exchanges, the garden space nurtures the community's nutritional needs, their identities, and their souls.
"It's not survival of the fittest; it's collaborative survival," Vasquez-Reyes says. "That's the real sustainability."
---
Read a Spanish-language version of the story on El Nuevo Herald.
RELATED ISSUES

Food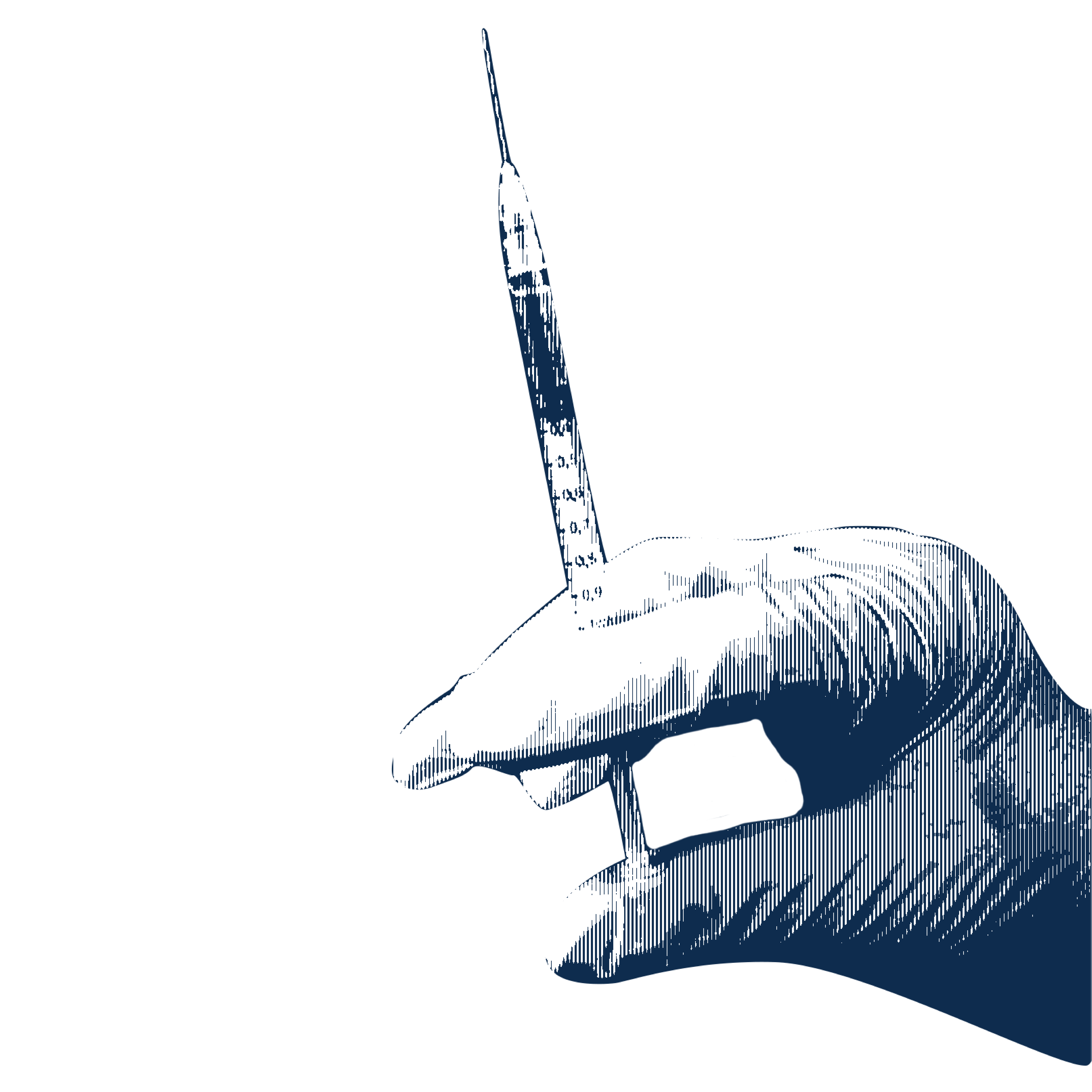 Health

Issue
Migration and Refugees
Migration and Refugees