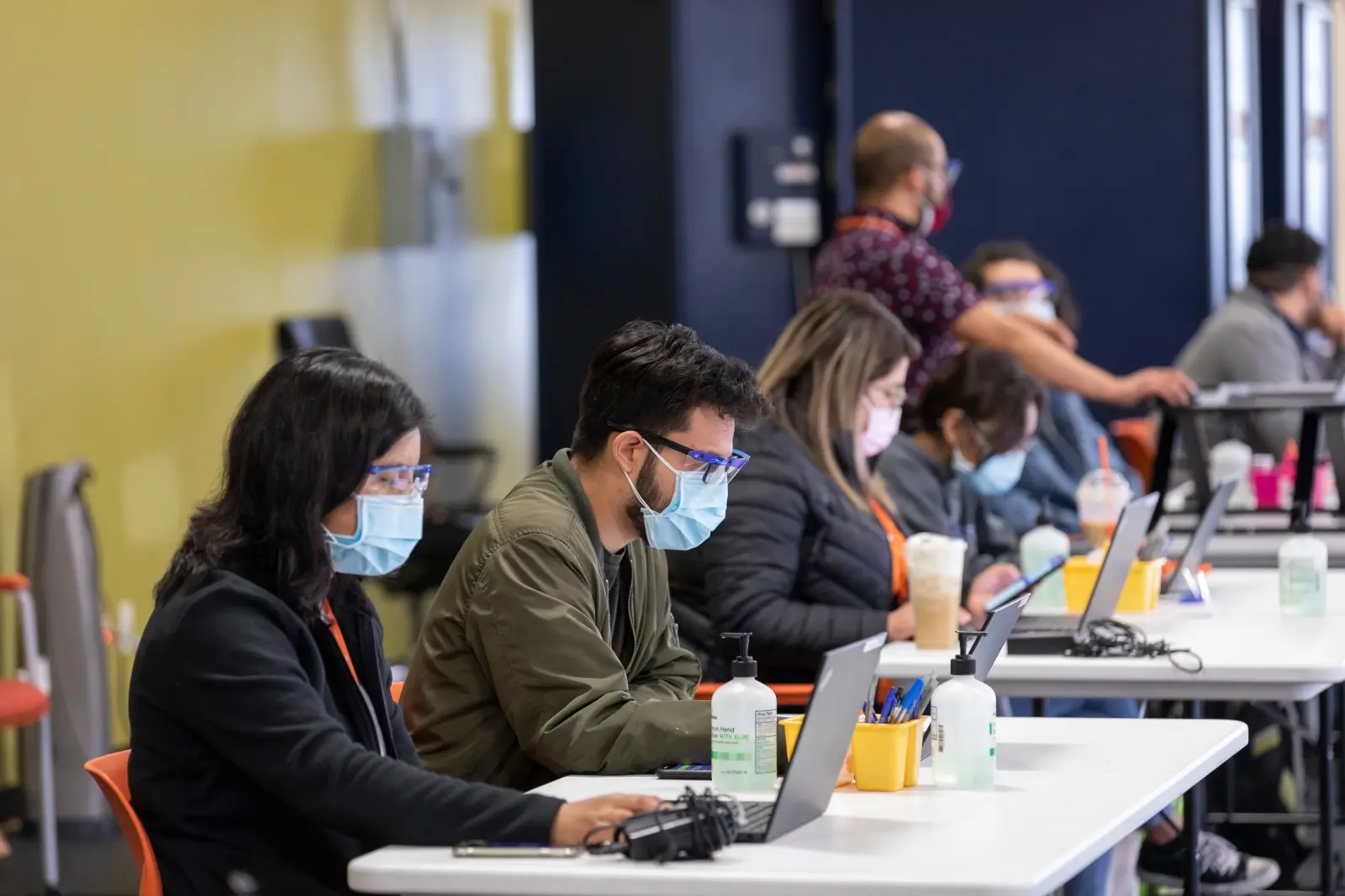 Every Friday afternoon for the last six months, Jessica Biggs logs into Zoom and convenes a meeting with several dozen people from the Southwest Side of Chicago, where COVID-19 has raged worse than in many parts of the city.
For at least an hour, Biggs, a director at the Southwest Organizing Project, and leaders from local hospitals, clinics, and social service agencies, make plans.
During the pandemic, they hustled behind the scenes to distribute food to hungry families in their neighborhoods, coveted masks and hand sanitizer. They strategized how to bring more desperately needed COVID-19 testing into neighborhoods, and then vaccines.
The pandemic showed, they say, how successful partnerships between grassroots groups and the big institutions can be.
Now, the group is brainstorming about the future: How can Chicago take the lessons they've learned and apply them to improve all of the other health and economic problems residents are facing? What do communities they serve need to make them healthier?
Not just medical care, but the factors that impact someone's health: a well-paying job, a home they can afford, grocery stores nearby. The list goes on.
"There have been important and accountable relationships that have been developed through this space that I think have real potential for taking on some of the larger challenges that have existed long before COVID," Biggs said.
Some community groups say the pandemic has empowered them to take an equal seat at the table alongside government leaders and major institutions, which could propel everyone toward solving more of these long-standing problems.
"It would be hard to overstate how significant these relationships that have been formed because of the pandemic (are)," said Dr. Wayne Detmer, chief clinical officer at Lawndale Christian Health Center, where the majority of patients are Black and Latino, and low-income or uninsured.
"I've worked here for 22 years, and I can't think of a single time prior to the pandemic that I really ever spoke to anybody at the Chicago Department of Public Health," Detmer said. "Now, there isn't a day that's gone by probably in the last five months that I haven't been on a meeting with somebody from CDPH."
Fixing the cracks
There's a flood of federal money coming to Chicago. Nearly $1.9 billion dollars, to be exact. Andy Buchanan, a spokesman with the city's Department of Public Health, said about $120 million will be allocated to the department, mostly for "funding vaccine confidence" and "reopening schools."
In addition, in early May, the city put out a roughly $10 million request for proposals — essentially an ask for big ideas — seeking organizations that want to partner with the city to tackle health and racial inequities.
The initial investment covers just this year. But the lengthy bid documents outline a nearly five-year effort to achieve some of the goals outlined in the city's Healthy Chicago 2025 plan, a roadmap to reduce the nearly nine-year life expectancy gap between Black and white residents. In some parts of the city, this gap grows to 17 years, fueled in part by chronic disease, opioid overdoses and gun-related homicides, according to the report.
The pandemic brought these vast disparities to the forefront. In Chicago, Black and Latino residents have been infected or died most from the virus.
"When you have an outbreak you see the cracks in society, whatever those are," said Dr. Allison Arwady, commissioner of the Chicago Department of Public Health. "You see all the decisions that have been made and where resources have gone."
And where those resources haven't gone.
The RFP calls for creating six so-called "Healthy Chicago Equity Zones." They'll focus on COVID-19 vaccine outreach, particularly as demand has waned. Each lead organization must partner with a community organization that's embedded in the neighborhoods they serve.
These partners will eventually pivot to other ways to boost health and racial equity, such as improving access to food and medical care for mothers and their children. And they must measure and track their progress to see if their strategies are working.
Biggs said her organization, known as SWOP, plans to apply as one of the regional leads. She sees the regional lead as the convener, a job she and her organization essentially do now. She said other organizations at the Friday meetings she runs are talking about who else should participate to achieve the goals outlined in the city's RFP.
"Every organization at the table has their own interest, but what are the right structures to bring together to have a greater impact?" Biggs asked.
City officials see the health equity zones initiative as a way to build on some of the successful efforts of Protect Chicago Plus, a key city program that saturated 15 neighborhoods hardest hit by COVID-19 with vaccine. The program boosted vaccination rates among Black and Latino Chicagoans.
Still, the impact was uneven and hasn't lasted, according to a WBEZ analysis. Protect Chicago Plus winds down this month, and already equity gains are sliding. White Chicagoans are still the most vaccinated racial group in the city.
Giving community organizers a louder voice
In interviews with WBEZ, many people involved in Protect Chicago Plus reflected on lessons learned during the pandemic, and what health equity should look like going forward.
For instance, some medical providers that helped vaccinate Chicagoans immunized hundreds, sometimes thousands, of people who were not already patients. They did this in part by partnering with smaller organizations in neighborhoods, but also by opening up their own doors to anyone eligible in need of a vaccine.
"The vaccination moment is a purely positive moment, overall," said Amy Valukas, chief operating officer at Erie Family Health Centers. "Even in a warehouse at 4500 West Chicago Avenue, it is joyous and exciting and people are happy. So it's a really good moment to kind of overcome some of the anxiety about interacting with the health care system."
Another silver lining: many community organizations have gained more influence when it comes to how decisions are made in Chicago, which in turn benefits the neighborhoods they know the most about.
Consider a Protect Chicago Plus vaccination clinic in Belmont Cragin, a heavily Latino community where COVID-19 raged.
Mary Kate Daly, vice president of the Patrick M. Magoon Institute for Healthy Communities at Lurie Children's Hospital, recalled a conversation she had with a leader from the group helping to run the temporary clinic, just as it was about to close.
"He still had a 3,000 person waiting list, and he said, 'Where am I going to send these people?'," Daly recalled. "I think they found that it's harder to get people from these communities to go to the United Center or Wrigley Field, or places like that."
The group, the Northwest Side Housing Center, eventually found appointments for those thousands elsewhere. But the center's executive director, James Rudyk Jr., said he then pushed for another vaccination site in the neighborhood. Lurie is now teaming up with Rudyk's organization to help run such a clinic in Belmont Cragin.
Some larger health institutions agreed that the dynamics of influence in the city's health care scene have changed, and improved, because of the pandemic.
"What was happening before is the community organizers and the community-based organizations and maybe to a small degree the (community clinics) in the neighborhood were working together," said Dr. David Ansell, senior vice president for community health equity at Rush University Medical Center on the Near West Side. "But there was no connection into the city or to the bigger institutions."
And that meant little access to power, money and resources, Ansell said, which hampered those groups' ability to help achieve health and racial equity — the city's goal.
"Just setting the table doesn't mean the money flows equitably," Ansell cautioned. But, "It creates the dialogue around the table such that it can be, and it shapes the decision making of the city and the larger institutions."
Arwady acknowledges that in the past, her department had relationships with big health care providers, but less so with community-based organizations.
"We're a largely grant-funded department, and so when we get funding in, it's tied to an initiative. It's got a timeframe on it. We do an RFP, we make a selection, and we work with an organization," Arwady said. "But then that project will end, even if we don't want it to end."
Her focus now is to figure out how to sustain the work that's been done during the pandemic and not let it fade. If that happens, it could make a big difference in many neighborhoods that lack access to health care. Neighborhoods like Archer Heights on the Southwest Side, where Jaime Groth Searle and her husband, Dixon Galvez-Searle, have lived for 10 years.
"(The pandemic) just really illuminated the lack of health care infrastructure, in general," Groth Searle said. If you get really sick or are having a baby, she noted: "You're going up north or you're going to one of the hospitals downtown."
Searle's husband, Galvez-Searle, said Protect Chicago Plus was a window into what's possible: easier access to affordable health care. Vaccines were free. There was little paperwork, and they were close to home.
"For the vaccine at least, we have removed those barriers, which is great," said Galvez-Searle, who volunteers for a community group that helped with Protect Chicago Plus in his neighborhood. "But it sort of begs the question, 'Well, why do we keep those barriers for other types of necessary health care?'"
RELATED ISSUES

COVID-19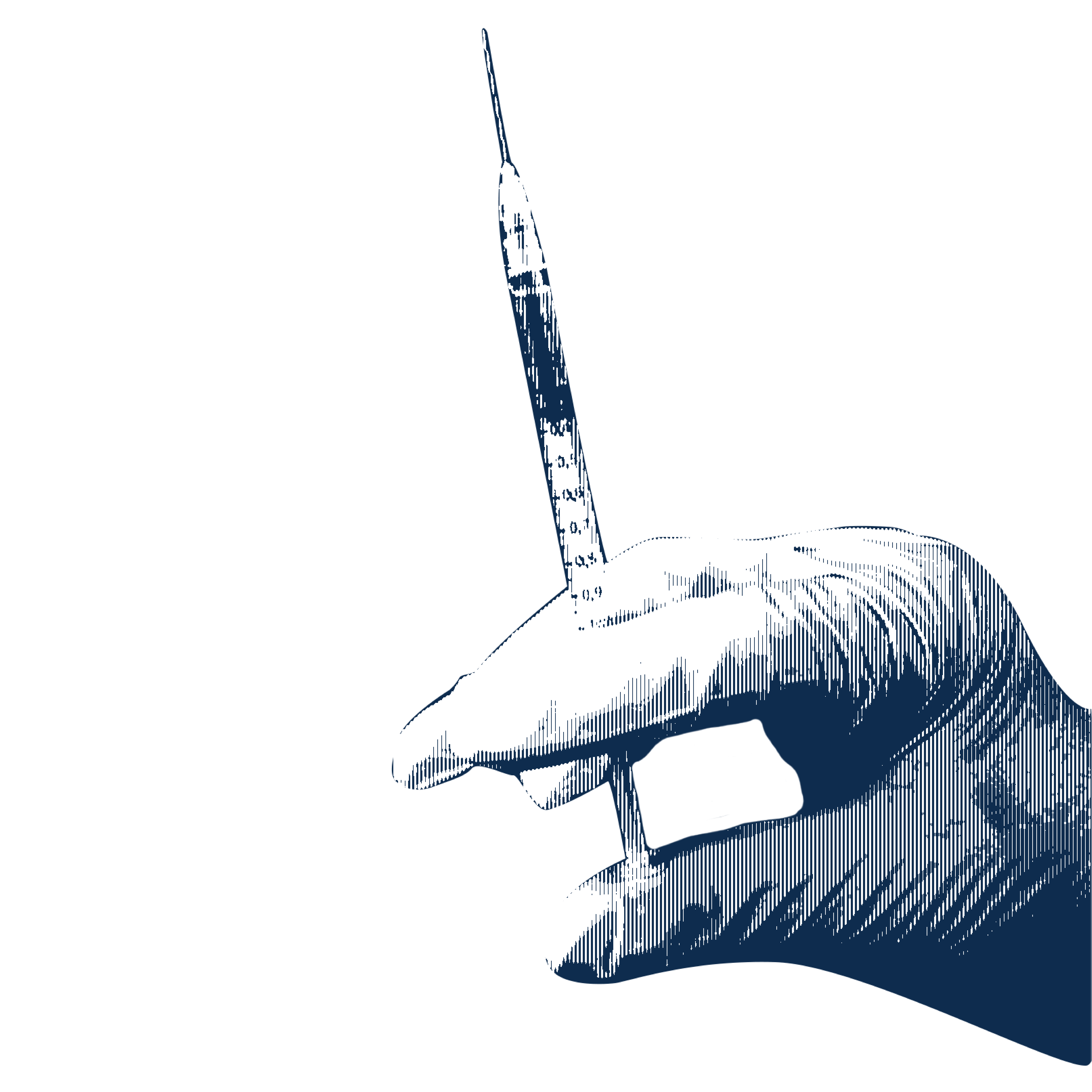 Health

Racial Justice
RELATED INITIATIVES