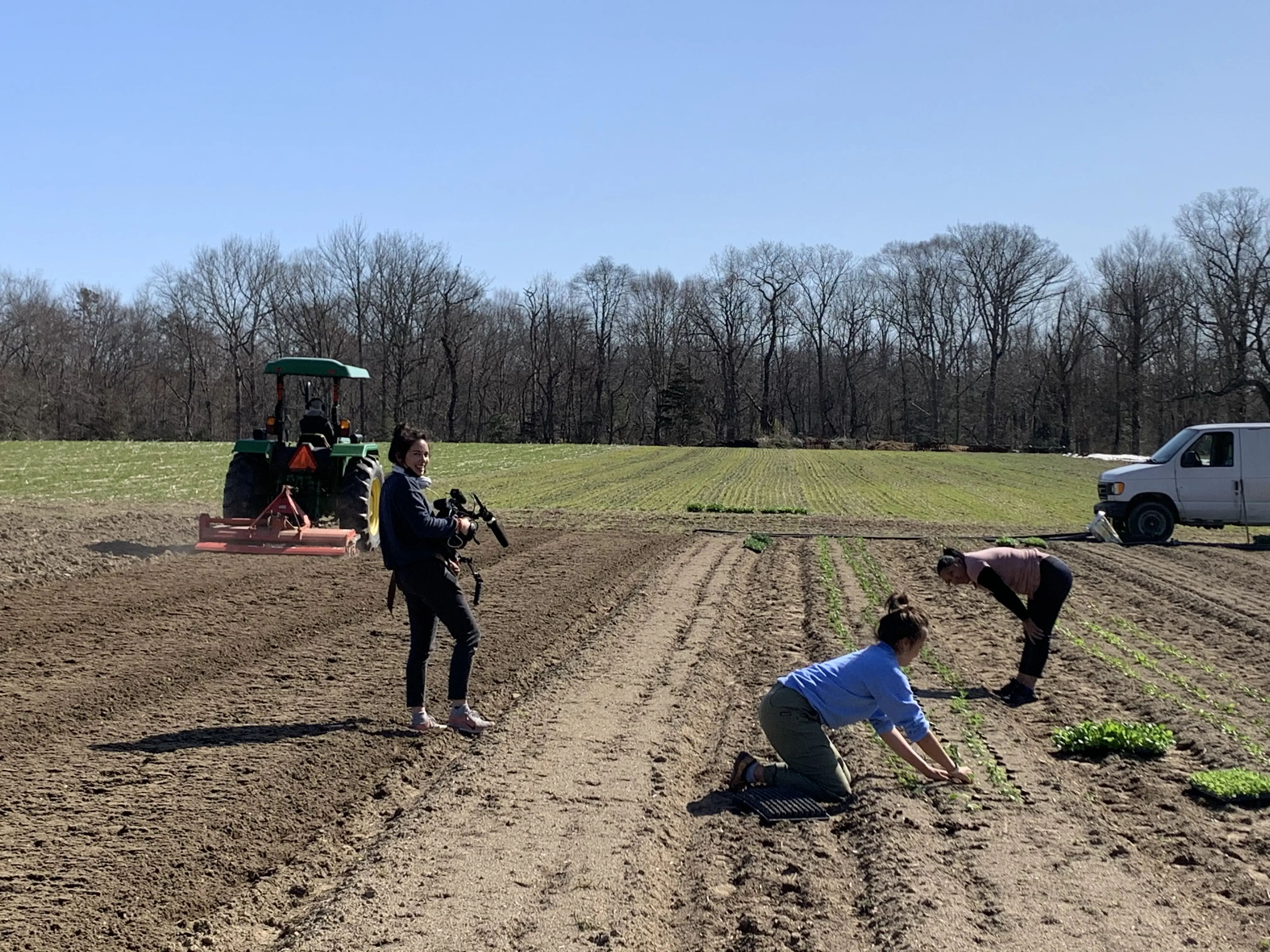 On a cold November morning, I wandered the farmer's market in McCarren Park, Brooklyn, asking if farmers could share their time and stories with me. Most were too busy or uninterested, until I met Nevia No.
Nevia, 59 at the time, is the owner of Bodhitree Farm in Pemberton, New Jersey, where her team and family grow more than 100 different varieties of unique vegetables and herbs. Nevia's stand was different from her neighbors'—perfectly lined rows of purple bok choy laid next to bulbous tatsoi, customers lined up to ask how to best prepare mizuna, a leafy green vegetable native to East Asia, and in an act of gratitude to her customers, Nevia handed out colorful batches of complimentary kimchi, handmade by her mother, who also lives on the farm.
When I first began reporting in late October 2020, I was initially interested in finding a story that both explored the power structures behind who owns and operates American farmland and a story that also exposed the unique challenges that people of color may face in attempting to own that land. I discovered that today, people of color hold only 2 percent of all private agricultural land and control just 3 percent of its value, according to the last United States Census of Agriculture.
As a Latinx journalist who has covered beats on diversity and immigration, I had not seen enough stories about people of color in positions of power in the agricultural space. I was motivated to meet people who were at the beginning of their paths to farm ownership. My first thought was to reach out to diverse farm incubators and advocacy groups. Through these programs and organizations, I learned about the complicated history of racism more broadly in our food system and the land back movement. I was inspired by those organizing movements to get communities of color access to land trusts and agrarian funds.
But I still had not met any farmers, or aspiring farmers, so as deadlines began to approach, I resorted to visiting local farmer's markets in New York City. That's how I met Nevia, the central participant in our film, Seasons.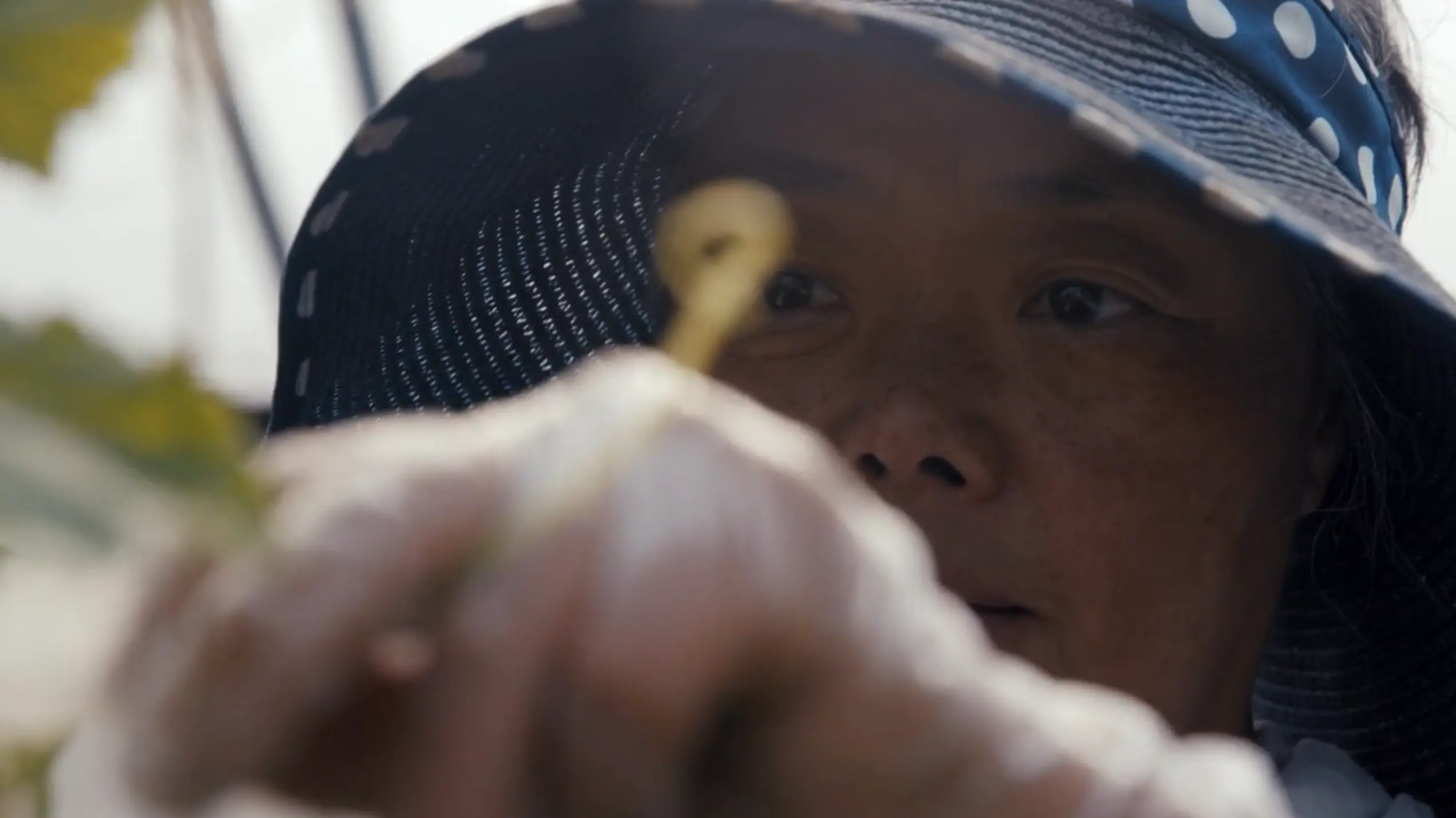 During an interview with Nevia on her farm in early November, I quickly resonated with her as a person—self-made, spiritual, artistic, multidimensional. She would make all of her own clothing from old bedsheets and curtains, she drove her tractor across acres of land while fiercely singing The Sound of Music aloud, she called her vegetables "veggies with spirit." The preconceived ideas I had in my mind for this film began to fall apart, and in front of me I saw the potential for a compelling character-driven story.
The more I learned about her background, the more I saw that Nevia was unique in this industry. Her training as a classical dancer and singer informed the way she farms her land. Her experience as a Korean woman in rural New Jersey presented its own unique challenges. And her age at the time signified to me that there were underlying tensions about the future of her farm.
When Michael Fearon, the film's co-director, joined the project in February 2021, we combined our experiences as filmmakers to follow those threads, without entirely knowing where the story would lead us. Together, we came to know her daughter, Euni Park, who had agreed to work with her mother during the pandemic. We discovered that Euni was the only one of Nevia's three children who had shown an interest in farming, and that Nevia was hoping Euni would come around to the idea of taking over the farm.
Every couple of weeks, we embedded at the farm from sunrise to dusk, beginning the process of rolling on long vérité scenes. Throughout the planting and harvest seasons, while Nevia and her family balanced planting and picking hundreds of vegetables, we continued to balance multiple storylines.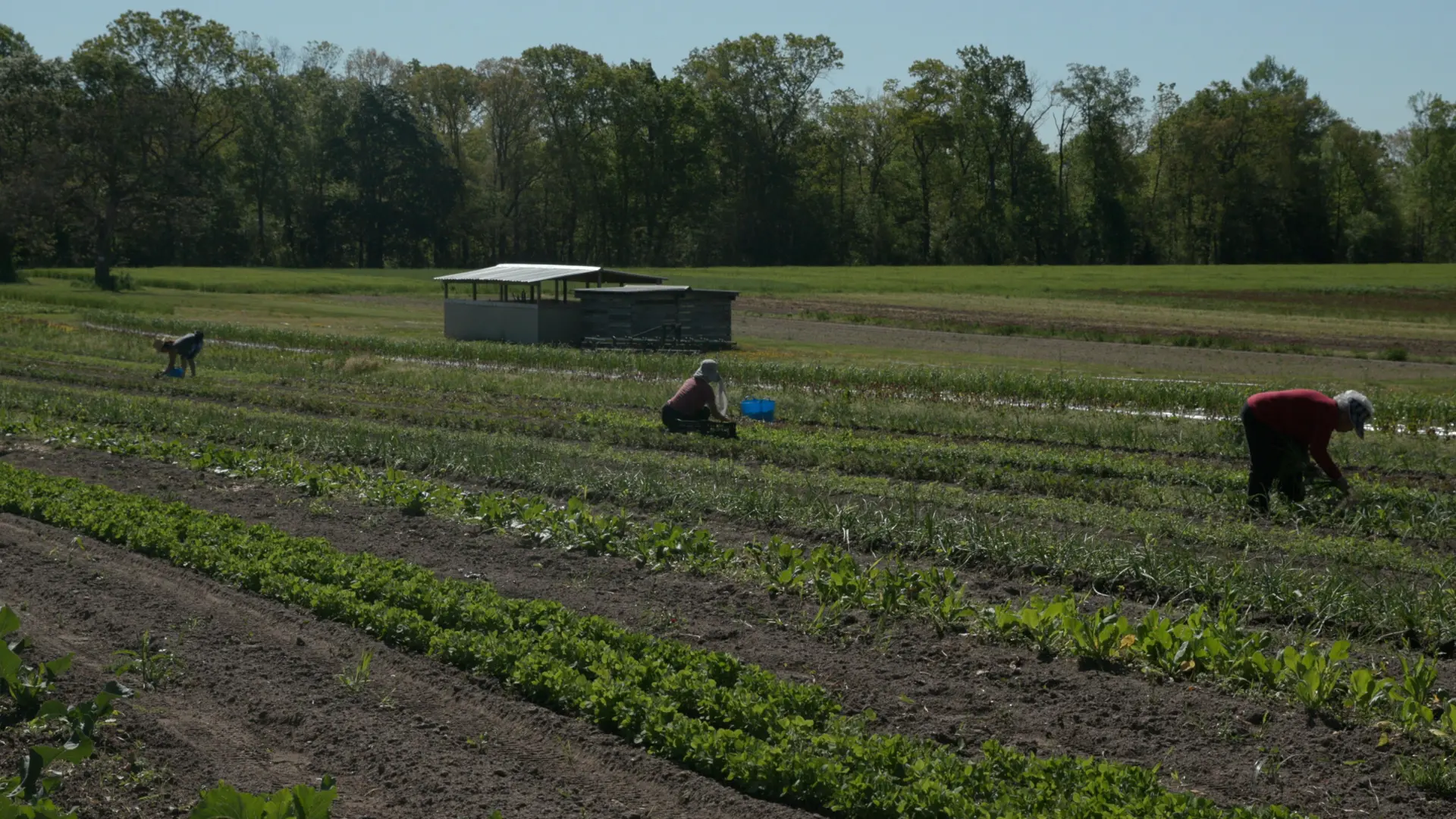 From one season to the next, the strongest vérité footage began to give life to the core story: that of a mother-daughter relationship. Universal yet complex, and all in an untraditional setting. Farming became the thing that brought mother and daughter together, the common ground in a relationship that had its own complex history. We found a framing device: the seasons that define a farmer's life. And within that framework, we'd explore the themes that define this particular family: traditions and expectations, legacy and sacrifice, gain and loss. The central question of the film became: Will Euni come to take on the mantle from her mother?
We unearthed a film that evolved into something much richer and more nuanced than I had anticipated the day I first met Nevia at the market. I feel deeply grateful to have learned an incredible amount about the hard work, intelligence, and close collaboration it takes to run a farm. I'm also humbled to have been welcomed into a family whose experiences with immigration, multiculturalism, and legacy did not feel too far off from my own.
RELATED ISSUES

Food

Issue
Migration and Refugees
Migration and Refugees