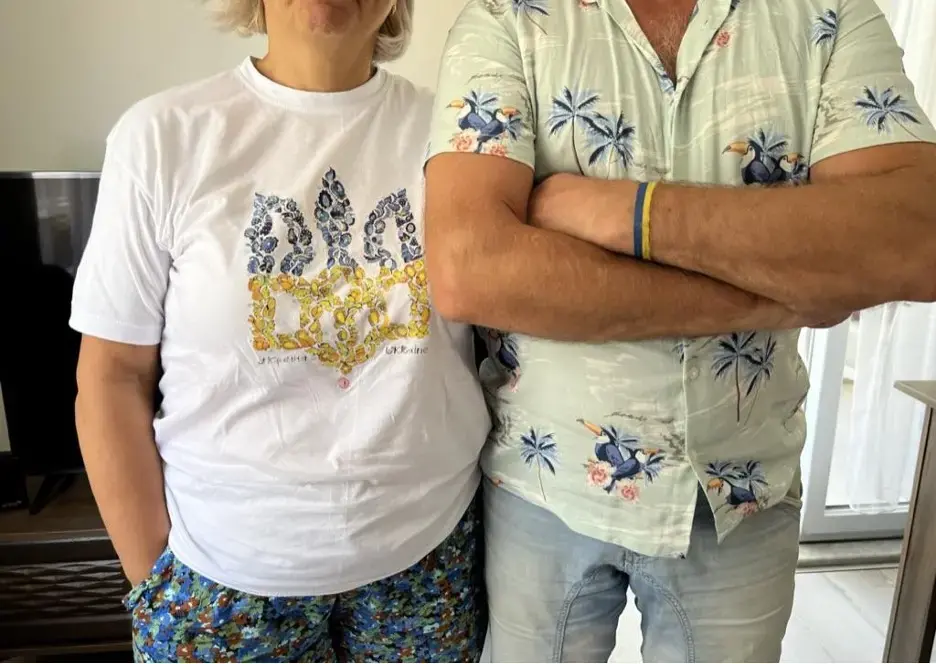 'We lost the taste of life'
---
More than a year ago, Natalya* and Gosha*, a couple from Ukraine, arrived at the local airport to board their return flight home from their annual vacation to the Mediterranean coastal town of Alanya in southern Turkey, when they realized their flights had been canceled. Not long after, they heard the news that Russia had invaded Ukraine.
"We froze," Natalya, 55, said. "We didn't know what to do."
Originally from Donetsk, the couple lived in a coastal city in Crimea, a region of Ukraine occupied by Russia since 2014. For three years, they had visited Alanya, enticed by its high-quality beaches and affordable resorts. It had never occurred to them that Turkey would become home for an indefinite period.
"We expected Russia to invade at some point," Gosha, 59, said. "But we could not imagine that everything would be bombed… the full territory of Ukraine! After eight years, we are not very surprised, but we are exhausted by the situation. We feel broken inside." 
Quickly realizing the implications of the Russian invasion, Natalya reached out to a mutual friend in Istanbul, who connected them to an expatriate family with a property in Alanya. The family offered to let them stay until they had more certainty about the outcome of the war. 
I met with them in July 2022, approximately five months following the Russian invasion. 
"We have lost the taste of life," said Natalya. 
"We feel bad, but we are trying to stay strong. We cannot come back home. We cannot see our family…" Natalya's voice breaks. "Sorry," she says, as she steps away, hiding tears. 
The couple was one of nearly 8 million Ukrainians who have sought refuge across countries in Europe following the Russian invasion in February 2022. While most Ukrainians were displaced westward to countries like Poland, Slovakia, and the Czech Republic, approximately 96,000 Ukrainians have sought refuge in Turkey, which is already host to the largest population of refugees in the world. As a result, immigration has become a contentious issue in the country and has led to severe backlash against existing refugee populations in Turkey, particularly the 3.6 million plus Syrian refugees displaced in the country since 2011. 
Natalya and Gosha's stay in Turkey is facilitated by a 2017 visa waiver program established between Ukraine and Turkey for Ukrainians to stay in Turkey for up to 90 days without consequence. Following the onset of the war in Ukraine, Turkey has granted additional flexibility for Ukrainian arrivals—a stark contrast to Turkey's current treatment of other populations fleeing conflict, which is marked by arrests, detentions, forced deportations, and demands for return among the Turkish public. Deteriorating economic circumstances, the worst in decades, as well as looming political elections in June 2023, have also contributed to the increased politicization of welcoming additional arrivals. 
"It is difficult to stay in Turkey," Natalya said. "Most of our friends who stayed here went back to Ukraine, and later to Europe."
Despite the ease in which Ukrainians can enter and travel through Turkey, securing legal status once in the country can be difficult. Ukrainians have the option of seeking temporary protection in Turkey, which provides individuals with permission to stay in the country for one year, with the right to free medical care and the right to work after six months. However, this status prevents Ukrainians from leaving the place of residence, including the potential to travel back to Ukraine, if needed. Conversely, without temporary protection, Ukrainians displaced in Turkey have no access to public services, including health care and education for school-aged children. These bureaucratic challenges have deterred Ukrainian arrivals from seeking asylum until the outcome of the war in Ukraine was more certain. With time, however, it seemed that a long-term stay was inevitable for the couple. 
"There is no way we can go back; it is occupied territory. If we go back, we will die," Gosha said. 
I spoke with Jenny Inan, the founder of the Ukraine Alanya Association, a diaspora-led organization supporting Ukrainian arrivals to Turkey as well as sending humanitarian aid to Ukraine, who said,  "Some of them are just staying in Turkey or Europe, waiting for victory. Just awaiting when it will be finished and they are not allowing themselves to live further. I allowed myself to live further…but I'm really not happy about the people who are in this 'standby' mode."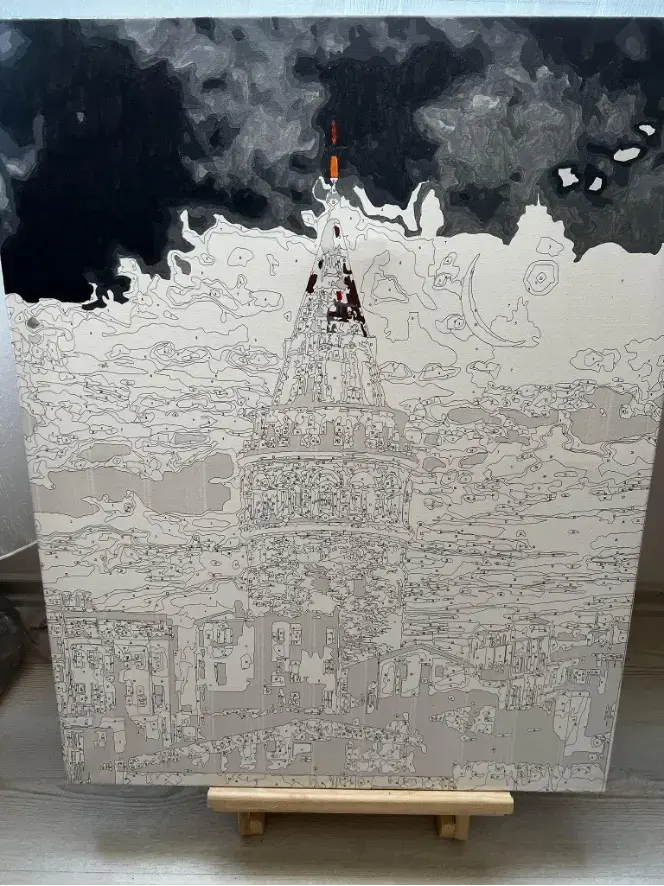 Sudden displacement has had undeniable consequences on the mental health and well-being of Ukrainians, including those bearing witness to the unfolding humanitarian situation from afar. According to the International Organization for Migration, over 15 million Ukrainians have experienced a deterioration in their mental health. 
"We have some problems with health, not critical. But he [Gosha] had heart problems. I lost my hair," Natalya said, laughing, holding out her hair. "This is from stress….for a long time. We have no plan for our future."
Fearing high medical charges, the couple had not sought care within the Turkish health system. Similar concerns were shared by the couple regarding seeking mental health services to cope with the tragic news of the invasion, despite explaining that they had significant feelings of survivor's guilt, especially by Gosha, who felt that he should have returned to Ukraine to defend his country: "I'm a patriot but I am not doing anything useful for Ukraine. I am not at the front lines, for example. I feel pain. I feel hate."
When asked about their hope for the future, Gosha smiled weakly, "Victory in liberation of all territory of Ukraine, including Crimea and Donbas." 
"And that we come back home," added Natalya. 
'I have great hope for the end of the war'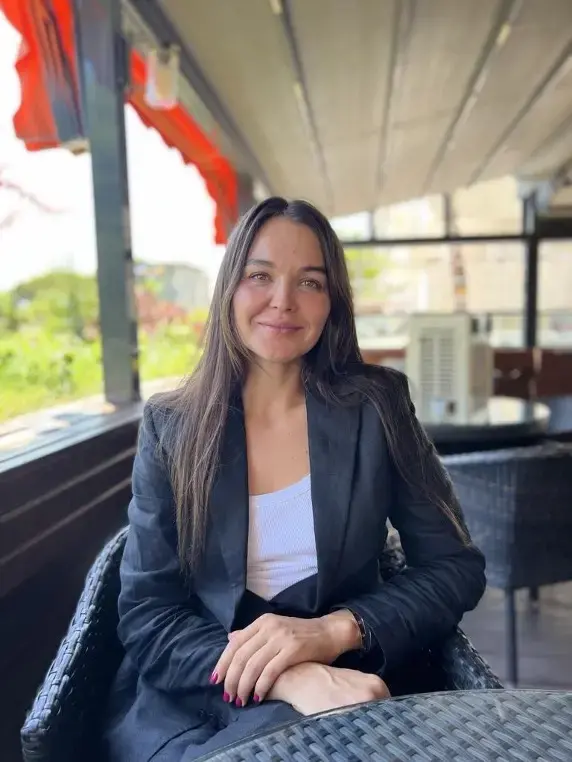 About a two-hour drive from Alanya is the resort town of Antalya, another common destination for Ukrainians fleeing the conflict to Turkey. I spoke to Tetiana Mikheienko, 42, a former fashion designer from Kyiv who fled to Antalya in March of 2022 with her children by car, and a full-time volunteer with Childhood Without War, an organization which was founded in 2022 to support the evacuation of children from vulnerable parts of Ukraine to Turkey.
"We have successfully evacuated over 1,600 children from Ukraine," she said. "Most of the children are orphans as well as vulnerable children with special needs and severe health conditions."
According to Save the Children, two-thirds of children in Ukraine have had to flee their homes and approximately 5 million children are considered displaced. In Turkey, a high-profile initiative sponsored by the first ladies of Turkey and Ukraine, had led to the resettlement of nearly 2,000 children from Ukraine to Turkey, some of whom were adopted by willing caregivers or looked after by volunteers also displaced from Ukraine. This effort has been symbolic of Turkey's support for Ukraine as it balances its relationship with Russia, which has played a larger role in Middle East affairs, including in bordering Syria.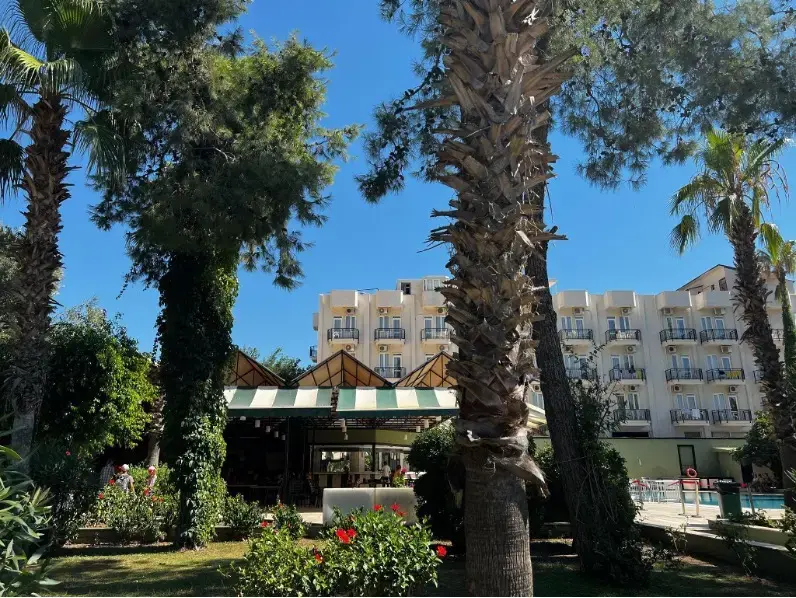 I accompanied Tetiana to a local hotel in Antalya, where evacuees were temporarily being hosted at a local hotel, rented at a discounted price from a Turkish hotel owner. This hotel was now a temporary home to nearly 700 Ukrainian children. Since it was a typical hot, summer day, most of the children were at the beach, so it was quieter than usual. A curious boy, about 7 years old, approached us as we were walking in. Hearing English spoken out loud, he began counting proudly in English to me, "One, two, three, four, five, six, seven, eight, nine, ten, eleven!" 
Estimates indicate that 78% of displaced Ukrainians who fled to Europe have been separated from their families since the onset of the conflict, with the majority being children. Separation from family can lead to significant protection risks as well as severe distress among children and adolescents, which can contribute to more severe mental health conditions.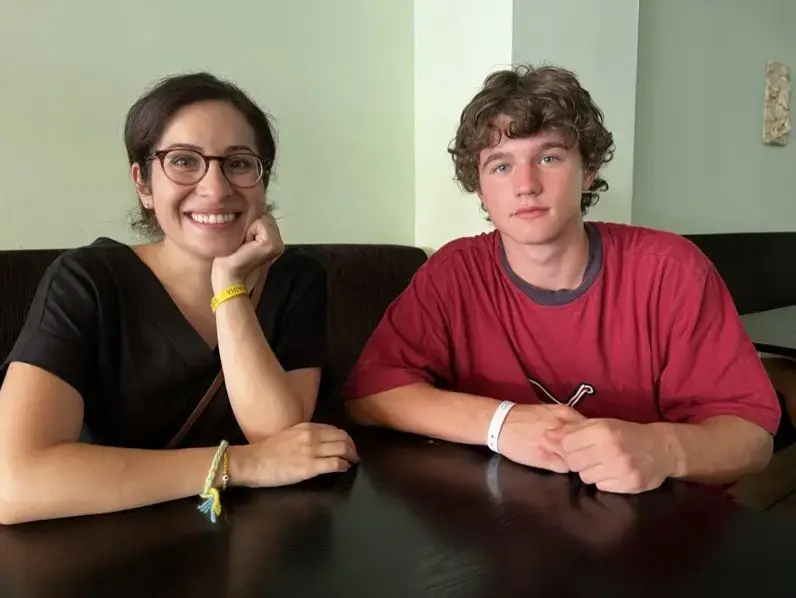 I spoke to one of the older children staying in the hotel, Jimmy, 15, who said, "I have great hope for the end of the war, and that everybody from my family will stay alive….I am comfortable in Turkey, but I hope we can go back [to Ukraine]."
Despite the tragic circumstances that had led to their displacement, the atmosphere seemed pleasant within the hotel – like an extended summer camp. I joined an art class which was ongoing, where about 30 children between ages 4 and 16 were instructed on how to draw their favorite desserts. Some children drew ice cream cones, others cake. Nearby a few boys who expressed disinterest in the art activity played an ad-hoc soccer game.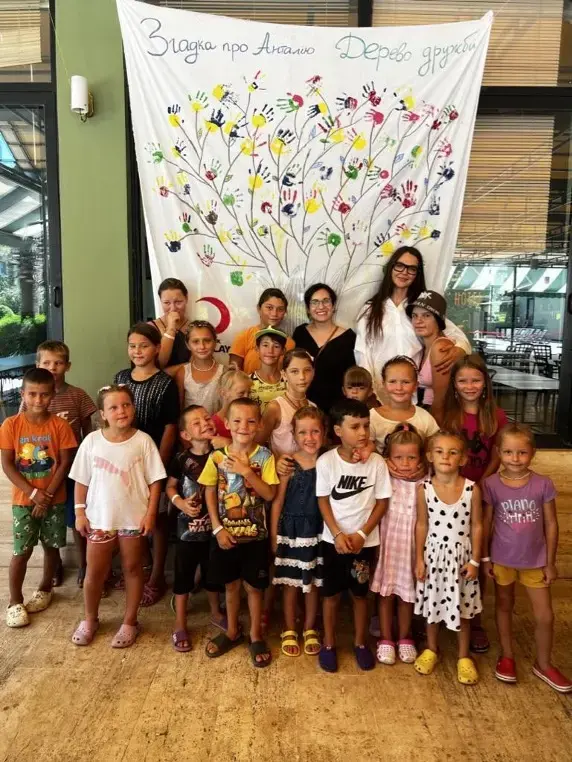 I also spoke to Lida, a Ukrainian psychologist volunteering in the orphanage. "We have a set schedule [for the children] that is quite organized, from 7 a.m. to 7 p.m. We keep them very busy." 
One of the main concerns shared by Tetiana, in addition to the growing pressures on the organization to sustain itself financially and the imperative to support children with severe health conditions, was the start of the school year in September. 
"We are working on securing tablets for the children so that they can resume their studies with their teachers back home [in Ukraine]. Turkey is not able to provide us with a great number of children in their schools," she said. 
Nonetheless, Tetiana continues to persist and remains optimistic about the end of the war: "We plan to carry out this work until the end of the war [in Ukraine]. And then we can return home."
Uncertain futures in the wake of a quake
Following the earthquake that took place on February 6, 2023, in Turkey, I touched base with Natalya to check in. Located nearly 370 miles away from the epicenter of the quake, the coastal cities had not experienced severe damage and the couple was safe. However, they had reconciled with their new reality in Turkey and recently bought a small apartment in Mersin, another port city on the Mediterranean coast. She said that while they were keeping themselves occupied with the repair and renovation of the apartment, "All our thoughts and hopes are about victory [in Ukraine]!"
Tetiana also reassured me that the major earthquake and the subsequent aftershocks had not affected the children in Antalya, but that they were hosting over 50 Ukrainians who had suffered during the disaster. 
When I followed up with Natalya and Gosha, they had rented a small condo in Mersin, another coastal town in southern Turkey, and were renovating it to pass the time. 
"All our plans now are very short-term and about everyday life," she wrote to me. "We cannot build plans for the long term."
"Sometimes we think about that happy day [victory] and suddenly we fall into despair, and it seems to us that we have to wait a long time. Turkey is a beautiful country, but we want to return to our homeland. We want to return to our family."
---
*The names of Gosha and Natalya have been changed to protect their identities.