In England, they found a society that sees their relationship as normal. They got married, got a loan for a house, and can hold hands in the street without fear.
When I told Ella that we would like to write an article about them, she replied "Why would we expose ourselves?" I knew exactly what she was referring to; we've all read the homophobic comments left by Romanians on our social media or on our website.
---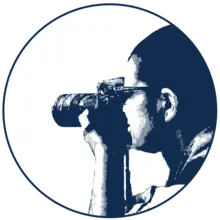 As a nonprofit journalism organization, we depend on your support to fund more than 170 reporting projects every year on critical global and local issues. Donate any amount today to become a Pulitzer Center Champion and receive exclusive benefits!
---
Ella and Crina left behind many things when they left Romania: the embarrassment of having to lie to their neighbours that they were cousins; the hatred spewed against LGBTI people during the 2018 referendum that wanted to amend the Constitution to define the family as being solely between a man and a woman; the hateful comments they got in Bucharest when they displayed their affection in public; the demonstrations by extreme right-wing parties like Noua Dreaptă and their homophobic speeches.
My answer to Ella was: "I want to write about you because there are tens of thousands of gay couples facing constant discrimination in Romania, living in fear and in hiding. Because a society cannot evolve without knowing these stories. Because you were among the lucky ones."
Renovating their house in the UK by themselves
After we arrived in Britain, we spent our 10 days of quarantine on their driveway in Tamworth, Staffordshire, where we parked our camper van. We at teleleu.eu have been travelling around Europe in our van for the past two and a half years, documenting the stories of Romanian migrants.
Ella and Crina took out a £205,000 loan to buy a house near Birmingham in February 2020. Because they are married, they are now both the proud owners of this property. Their apartment in Bucharest, which they sold after they emigrated in 2018, was solely Crina's property.
Ella is the operations and marketing director at a Birmingham company that sells CBD food supplements and Crina does subtitling into Romanian for Netflix.
We find ourselves inching our way through the sacks of plaster, grout and adhesive, the boxes holding their belongings and furniture covered in protective film. The house is full of tools the girls have bought in the past year and a half: impact driver, combi drill, circular saw, jigsaw, sabre saw, planer, circular sander, grinder, multi-tool with various blade attachments, mixers for adhesives and cement. Ella jokingly mentions that the only thing they're missing is a chainsaw.
They've been carrying out renovations by themselves because the pandemic started right after they moved into their new home. Besides, they already had experience in renovations from Romania, where they refurbished their old apartment.
A few of the plasterboard walls that were covered in mould had to be torn down, replaced and waterproofed. The flooring also needed replacing and the support beams needed reinforcing. They also changed the water and waste pipes, remade the electrical wiring and heating system, built a water manifold in order to be able to individually control each of the radiators and taps, fitted a new bathtub, and laid wall and floor tiles in the bathroom.
Ella and Crina are wearing multipurpose trousers with foam knee pads and professional protection masks. They have just taken apart the bath filler, stopped the water, and are now preparing the grout for the wall tiles. Every evening, after Ella comes home from work, they have dinner together, sometimes have a glass of cinnamon whiskey, then start working on the house.
While mixing the grout, Ella jokes about lesbians who can manage just fine without "a man's hand" and laughs about the misogyny embedded in Romanian society. Before leaving the country, she had heard the full spectrum of bad jokes and comments about lesbians, ranging from, "You just haven't met a real man yet" to "I don't like gay people, but you're alright."
Homosexuality carried a prison sentence in Romania until 2001
Ella jokes that Crina has been a nerd ever since she was a child. Her parents nicknamed her "the prudent little lizard" after a character in a children's book. She grew up in the Drumul Taberei neighbourhood in Bucharest and went to Mihai Viteazul school, one of the best in the city. She obtained a partial scholarship in biology at a university in England, but her parents couldn't afford to support her financially, so she ended up graduating from the University of Bucharest in the same field.
Ella and Crina went to different high schools, but met through a common friend. They went on a trip with Crina's parents to the Parâng mountains to see the total solar eclipse on August 11, 1999. After that, they fell apart because Ella felt a bit overwhelmed by the younger girl that kept insisting to spend time with her.
Crina had not yet discovered her sexual orientation, and she couldn't even have been able to: Back then, homosexuality was a crime that carried a prison sentence. Romania was one of the last countries in Europe to decriminalise homosexuality. Article 200 of the Criminal Code was only repealed in 2001, after decades in which it was the basis for thousands of people being arrested, harassed and humiliated.
Handball player Mariana Cetiner was among those people. She was beaten and abused while under arrest, then sentenced to three years in prison for "lesbianism". After her case gained international notoriety and pressure mounted from organisations such as Amnesty International, president Emil Constantinescu pardoned Mariana Cetiner in 1998.
'Do you have a boyfriend?' 'No, I have a girlfriend.'
After graduating from university, Crina worked at an HR firm, then in the sales and logistics department of a company selling promotional products. Later on, she also trained and started working as a masseuse.
She had a few relationships with men and she was always the one to end them. "It wasn't really worth it and if I didn't love the guy, then why waste our time?" she recalls. She remembered the emotional connection she felt for Ella in their high school years and, in a way, she kept looking for that same feeling in her other relationships.
In 2008, when she was 25 years old, Crina felt attracted to a woman for the first time. They had been talking on the internet on Yahoo Messenger, one of the most popular instant messaging programmes in Romania at the time. They never managed to meet in real life, but Crina started questioning her sexual orientation and reading about it. "I started watching movies and series and I said to myself that this thing makes me feel differently to a regular romance movie or a regular porn movie. I could finally understand why I had never felt a connection to men."
She didn't try to look for a partner because she had no clue where to even begin. At that time, Bucharest only had a couple of gay bars and she had not heard of them. When her path crossed Ella's again in 2010, Crina was in a heterosexual relationship.
Previously, when Ella went to her 10-year high school reunion, a former classmate asked her if she had a boyfriend, to which she replied, "No, I have a girlfriend."
After that, Crina happened to meet the same classmate who gossiped that Ella was a lesbian. Crina realised she hadn't spoken to Ella in a long time and asked for her phone number.
'I was 25 years old and had zero exposure to LGBT-related information.'
When she was a child, Ella was the kind of girl who played football with the boys, jumped over fences and climbed trees. She was raised in a single-parent household by her mother, a doctor, who taught her to be independent.
She graduated from the University of Bucharest with a degree in journalism and communication and started working ever since she was a student: She wrote articles for PC World (an IT magazine at the time), was deputy editor-in-chief for Stuff (a magazine about gadgets and hi-tech) and she was a contributor to Softpedia (a popular Romanian internet forum).
She worked at the McCann PR agency for three years, then she took a job at HTC as regional marketing manager for Romania, Hungary and the Republic of Moldova. She stayed at HTC for five years, right up until she moved to the UK.
Her first long-term relationship was with a man and lasted for six years. She had always had a liking for strong, smart and beautiful women, but heterosexual relationships were "the only reality that she knew."
"I was 25 years old and had zero exposure to LGBT-related information," Ella recalls. "I didn't know any other gay people and I only found out about the gay bars later."
Her first girlfriend was a work colleague. Their relationship lasted for six years. Before moving in with this woman, Ella came out to her mother, the only person whose reaction she cared about. "I told my mom over breakfast. I said I broke up with Andrei** and now I'm dating a girl. My mom was just chewing her food, sort of paying attention to the TV, and told me that she was fine with it, but that I should try to keep being ambidextrous."
Ella is aware that she is lucky to have lived in Bucharest, surrounded by her bubble of open-minded people. Most gay people in Romania hide who they are for fear of discrimination or harassment. They even risk being physically assaulted in some of the more conservative communities outside the biggest cities.
According to a 2020 study by the FRA (the EU Agency for Fundamental Rights), 81% of the LGBTI people in Romania avoid holding the hand of their same-sex partner, and 44% often or always avoid certain locations for fear of being assaulted. Only 50% believe that LGBTI prejudice and intolerance have dropped in Romania in the past five years.
In 2006, at the beginning of her first gay relationship, Ella had not yet learned how to protect herself. One day, as she was strolling around the city with her girlfriend, a group of men started harassing and following them. She doesn't remember what triggered it, whether it was them holding hands or kissing, but that's when she realised it's dangerous to display her affection in public.
'I don't know when, where and how this is going to happen, but I want you to be my wife'
Ella and Crina got back in touch in 2010, after Crina texted Ella. They chatted on Yahoo Messenger and met in the city a few times. In 2012, after Ella broke up with her girlfriend, they started meeting more frequently: They went hiking together, they took their inflatable boat to Mogoșoaia Lake, they decorated Ella's bike together.
Crina had fallen in love, but didn't want to rush it, since Ella was still suffering after her break-up. Their most important conversations took place at night, on Yahoo Messenger, but they weren't about anything in particular. Crina smiles when she remembers: "I had this sort of poetic way of expressing myself."
When they finally decided to go on a romantic date together, Crina started looking for an adequate place.
"Why didn't you go to a bar?" I ask her.
"You're thinking in straight terms," says Ella. "You need to be alone, so that nobody can see you."
"Not even in a discrete restaurant or something like that?"
"You want to be just you and your date, without keeping your radar on and worrying about who might be watching you," says Crina.
She found an empty apartment in a block of flats opposite the Opera, overlooking the Dâmbovița river that crosses Bucharest. They had their first kiss nearby, but a group of youths started yelling and whistling at them. In the evening they went for a walk in the park near the Opera and only kissed again "when it was deserted and pitch dark."
Two days later, Ella told Crina she loved her, and three months later Crina proposed: "I don't know when, where and how this is going to happen, but I want you to be my wife." Ella said yes.
This was in June 2012. Crina was 29 and Ella was 31. Three years later, three million Romanians signed a citizen's initiative that would have led to changing the Constitution in order to explicitly ban same-sex marriage, even though Romania already doesn't offer any sort of recognition to gay couples.
'I was afraid of this, but you're my child and I love you.'
After they became a couple, Crina felt that 'things settled in their place – that feeling of coming home, where it's nice and peaceful.'
She came out to her friends and a few months down the line she decided to also come out to her parents. Her mother said: "I was afraid of this, but you're my child and I love you and I want you to be happy." Her mother also played the role of messenger in Crina's relationship with her father, because she had never directly spoken to him about this topic.
That summer, Ella and Crina went camping on the Black Sea coast. It was their first holiday together. In the evening they were on the beach in a resort called Mamaia and Crina put her arm around Ella. Ella shied away and they started talking about the risks they incur by making these gestures in public.
"I was a bit miffed," says Crina. "I didn't necessarily want to passionately kiss her for all the world to see, I just wanted to be able to do some basic things: Hold her hand, hold her in my arms, cuddle up under the blanket together."
A few months later, they moved in together in Crina's apartment in Bucharest and started renovating it. They told their neighbours that they were cousins. When they walked down the street, they would hold each other by the arm, to make it look like they were just really good friends. Sometimes they fleetingly caressed each other or held each other by the little finger.
We decided to use only the first names in the article, to protect Ella and Crina. ** It is a pseudonym.
Translated from Romanian into English by Vlad Ferariu.

RELATED ISSUES